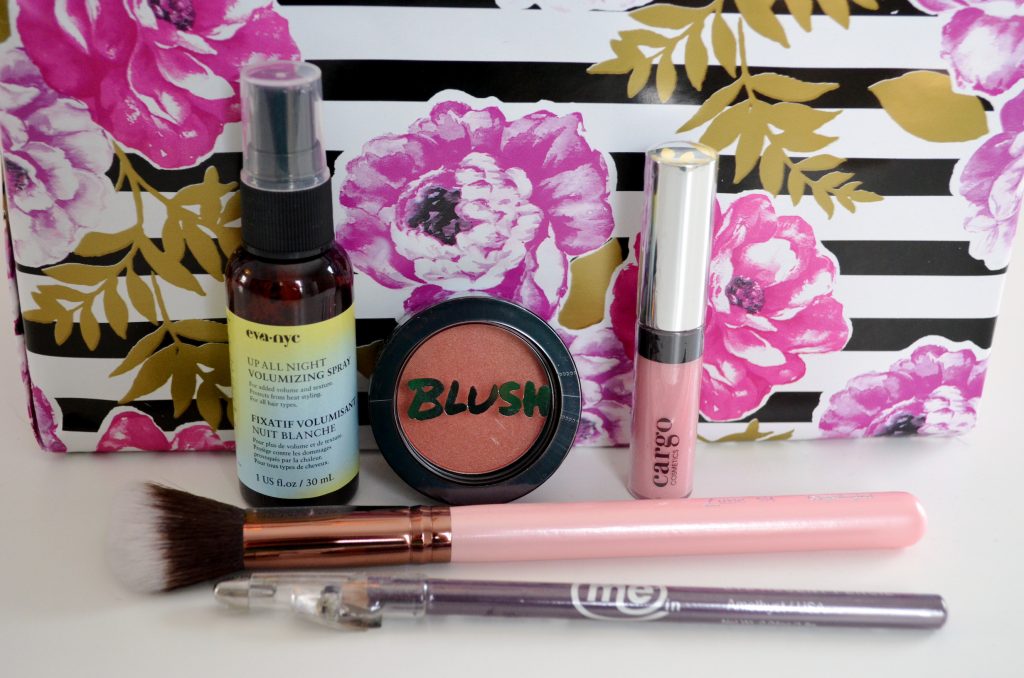 There's just something about getting a little gift in the mail every month. When I was a little girl, I would run out to the mail to check if I had received letters or packages. One of my fondest mail memories was opening a package sent from Santa Claus that had a bunch of stationary and coloring pages. Years later, I'm still fascinated by snail mail and the new movement of "happy mail." A way I indulge this little desire to receive a doorstep package every month is by subscribing to different subscription services.
Ipsy is an online beauty community created by Youtube star and makeup artist Michelle Phan. In addition to offering videos and creative beauty content, the site's main attraction is the monthly Glam Bag. For $10, you can receive a curated makeup bag filled with goodies that are put together especially for you! Now, I know $10 can be a stretch for something a little extra, but I've noticed I purchase much less makeup and beauty products since receiving this monthly goodie (ask my husband)! Also, the products are great quality and add up to much more than $10.
 Here's what I received for the month of February!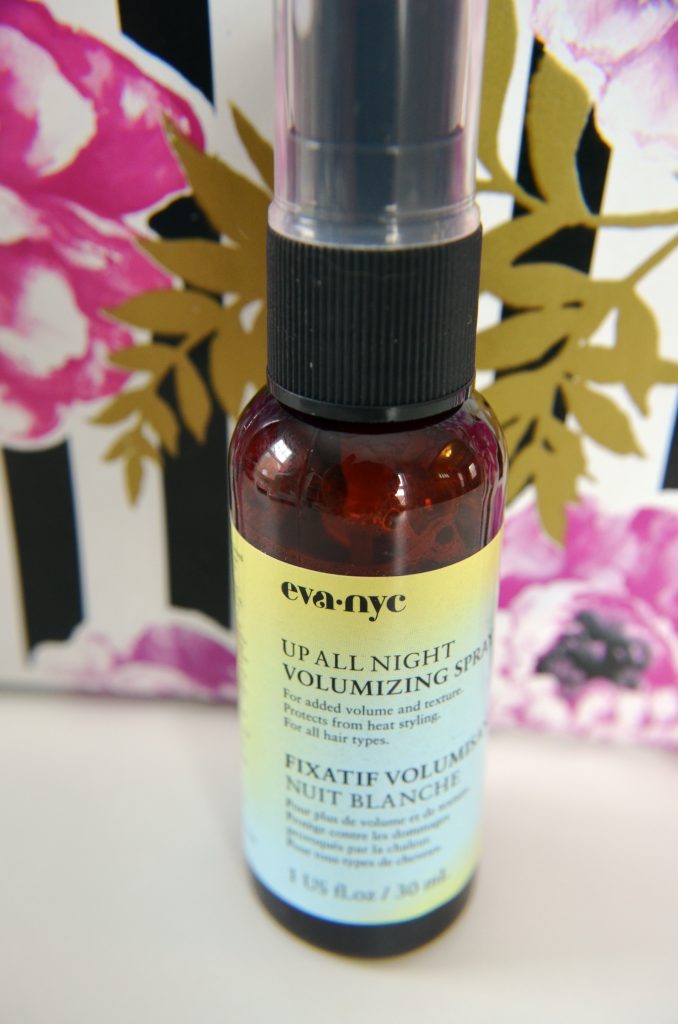 Up All Night Volumizing Spray by Eva NYC, about $6 for sample size 
I tried the Up All Night Volumizing Spray on damp hair and allowed it to air-dry. The product is designed for blow-outs but I noticed it gave me more volume even though I didn't hit my hair with my blow dryer! The smell is deliciously fresh. I really appreciate the fact you can use it to protect your hair from heating tools.
Large Angled Face Brush 504 by Luxie Beauty, $16 
This face brush by Luxie Beauty has the same quality as (gasp) my Sephora brushes! The bristles are extra soft and create the perfect blush application. I really like the wide handle and have used it for both bronzer and the blush which was included in the bag. I'm glad the product is cruelty-free and would purchase more brushes from Luxie Beauty. I think this is the very first blush/face brush I've received in the two years I've been a subscriber. I really like that they included a blush and brush to go together for this look.
Mini Lip Gloss by CARGO Cosmetics in shade Anguilla, about $6 for sample size 
As much as I love the color pink, I don't do light pink lipglosses. I tried this sample and liked the color payoff but not the color. It went on smooth and stayed on, but wasn't for me. I'd love to try another shade!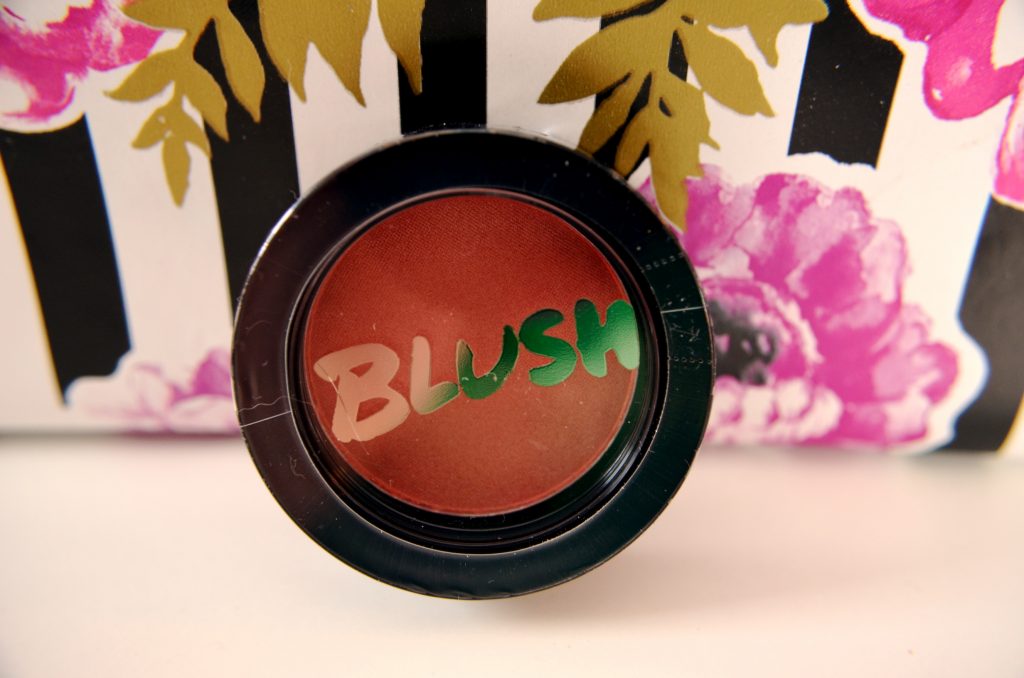 BLUSH Cheek Powder by ModelCo in shade Peach Bellini, $22
When I saw this blush, I thought it looked too pigmented to create a more natural look. I was wrong! I used the included Luxie brush and lightly tapped it on my cheeks. After blending it out, I had created a natural looking pink flush! I have NARS Organism and love it but it has a lot of shimmer. This is a more peachy color and doesn't have much shimmer. For my sister's wedding makeup, I added some and then used NARS Laguna bronzer underneath. It looked beautiful! Note to self: don't write a product off just because the packaging or by first impression!
Natural Eye Liner Pencil by "Pencil Me In" Cosmetics in shade Amethyst, $6.99
I'm glancing down at my hand and can still see a trace from the eyeliner that I used when doing my sister's makeup yesterday. The liner that was included in February's Ipsy bag has been my jam! I'm not a huge fan of purple liners and usually wear my go-to Kat Von D Tattoo black liner but this stuff is great. The product glides on smooth and stays put. The color is a deep purple that looks really great with cool shadow colors. I had never heard of Pencil Me In Cosmetics and wasn't sure about them until I tried the liner. On further inspection, I learned the brand has been featured in some notable magazines like Women's Day and Seventeen and it's made without harmful petroleum and parabens (win-win)! Pencil Me In Cosmetics offers thirty different colors in their liners and they're about $7 each. This is one of main reasons why I adore Ipsy – I love trying new products and learning about new brands! I would've never even thought to try this kind of liner and am surprised at the quality and color payoff.
Overall: I loved this months bag!
The total products were totaled at about $57 and it included a cute pink cosmetics bag. For $10, I was really impressed and will use the majority of the items. My favorite was the liner and Luxie brush! If you'd like to sign up for Ipsy, visit them online here.
*Ipsy is purchased by yours truly. I've included my affiliate link to Ipsy so that I can receive points if you chose to sign up.