Only after talking about my 2020 goal list, did I look up my blog and realize I never got around to writing them out! So, I actually broke my tradition of listing and decorating a fun sheet of 10 Intentions for the New Year. (Later, I did find the list, but it was only a few).

I actually find this very fitting since everyone can agree that 2020 was a year that was unprecedented. For our little family, a lot of BIG things happened, although looking back I draw a blank since those big things were balanced out with staying home and taking things slow. I thought it would be good and therapeutic to get some things out on paper/type and reflect on things that made up our personal 2020.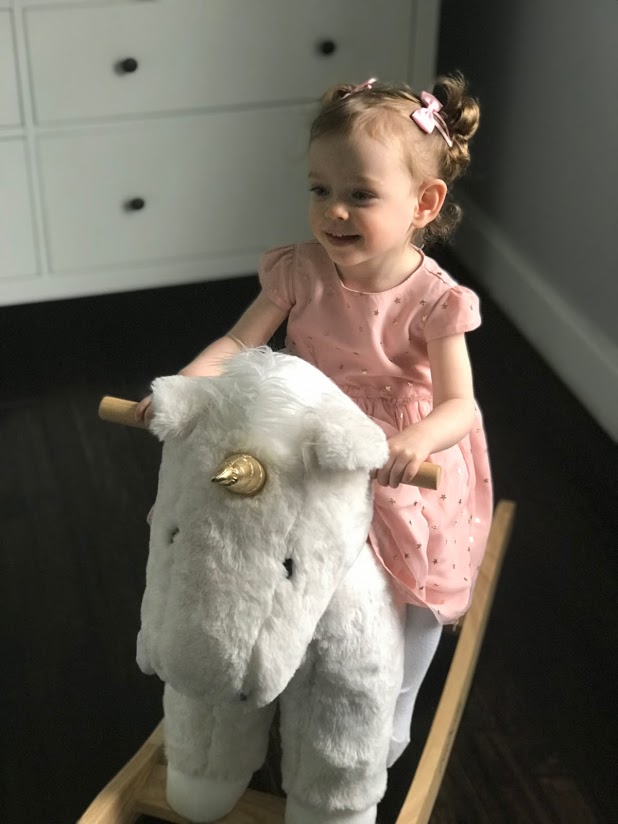 1. We Purchased Our 2nd Home
We weren't necessarily looking, but we weren't not looking. Things seemed to be going well financially and we met with our loan officer to look at our options. We had purchased our previous (first) home for about $31,000 foreclosed and had worked hard to remodel it. Our sale price was going to be $62,000.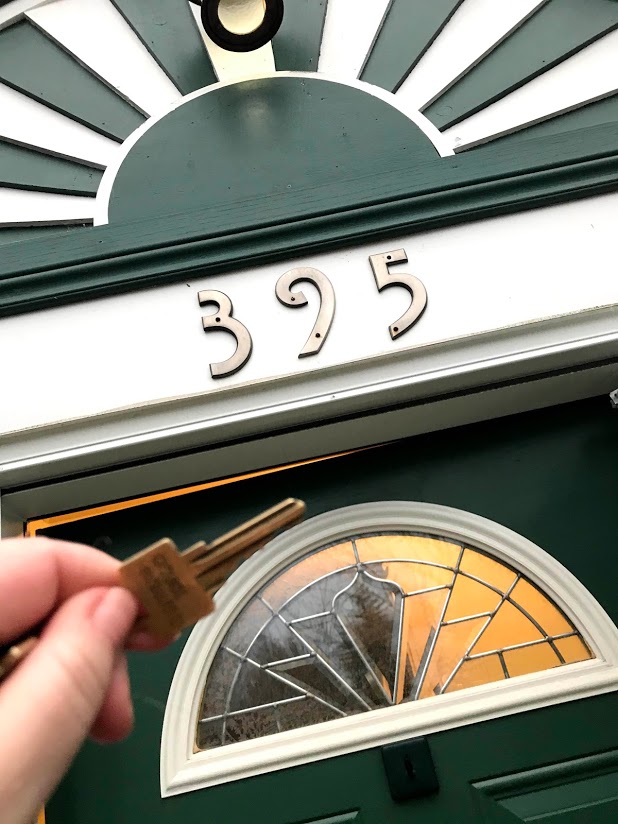 Since we had purchased it for so low, we had paid a lot on it. We were able to borrow money based on the home selling through a home equity line of credit. This allowed us a good amount to put down on a new home and make some improvements while still living in our current home. 

We thought we'd move in sooner, but after closing on our current home on Edgewood, we realized there was more we wanted to do to it. It would be best if we could work on it while living in our other home on Massa. With the help of lots of family and some friends and a fantastic realtor, we were able to get a lot of the work done within 2 months. In the end, we pulled up all the carpet, laid hardwood floors in almost every room, painted the entire house, got rid of wallpaper, and much more.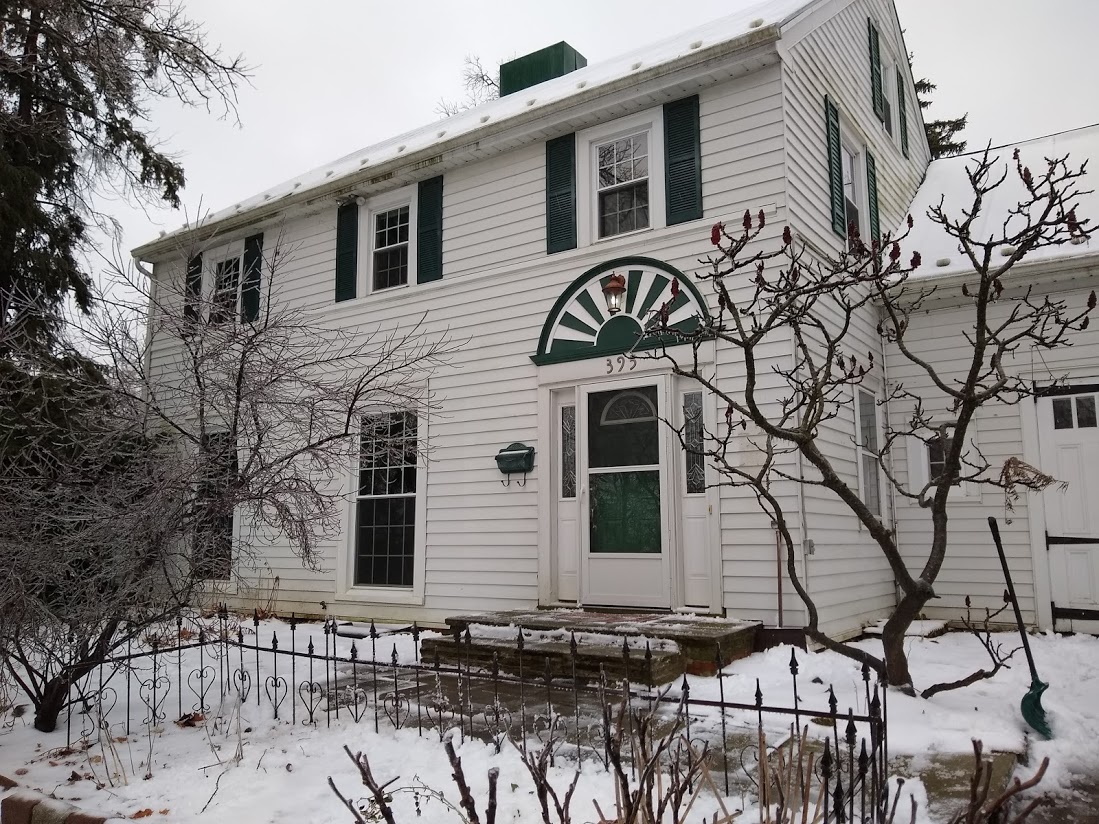 The home was everything we could've imagined and it was so amazing how the process went. The previous owner was very kind and during negotiations we were able to attain it at an excellent price and get a brand new heater put in.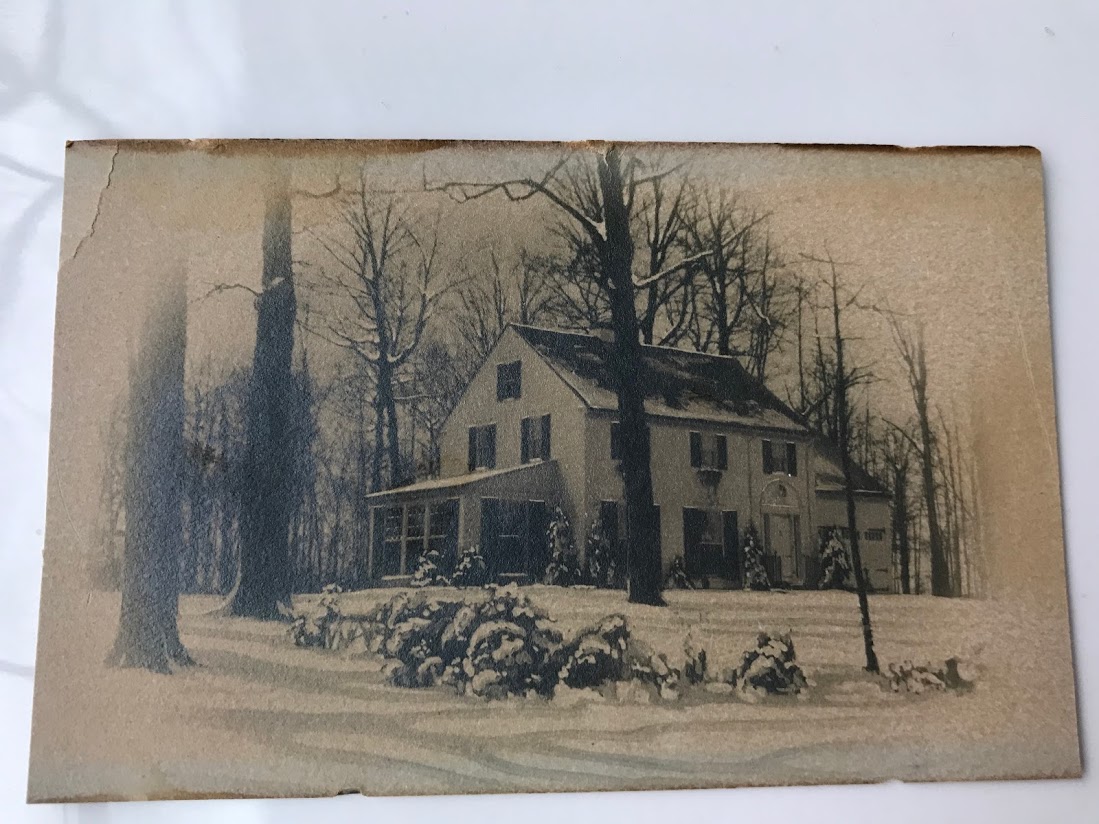 In all honesty, this new home deserves its own post and much more information, but of course everything was a bit overshadowed by the pandemic and babies! We've been in our new home for almost a year and continue to work on it. 
2. We Sold Our First Remodeled Home
Our previous home received a lot of attention. We had an offer after the first viewing. It was a full priced offer! The process was stressful since it was a different type of loan, but we worked hard to make the home attainable for the new family. They also worked hard and scraped and painted all the chipping paint on the outside of the home to make the loan happen!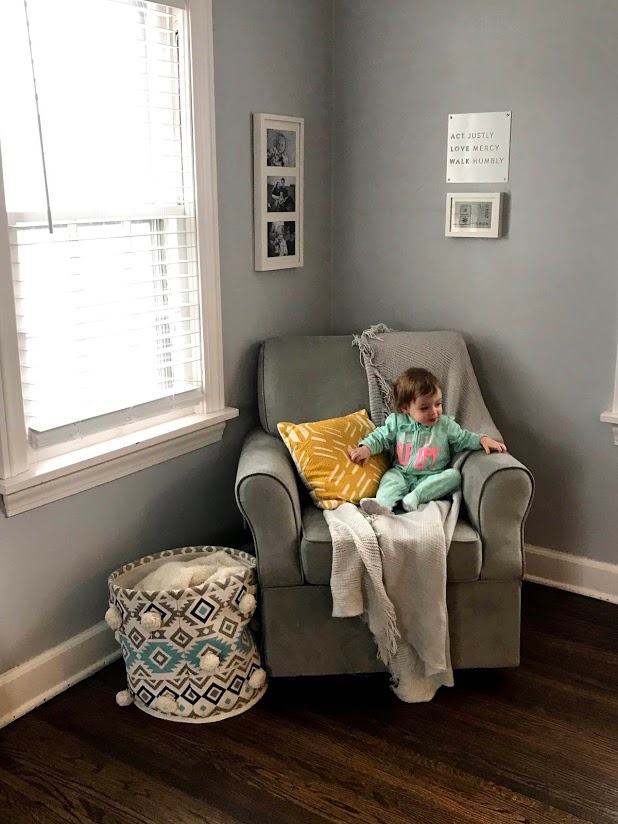 Our family helped and helped and helped for us to make the transition. We also worked closely with Lindsey Zimmer, our realtor and friend who made it go as seamless as possible. 

Our first home on Massa was such a blessing and will always be a special place to reflect back on.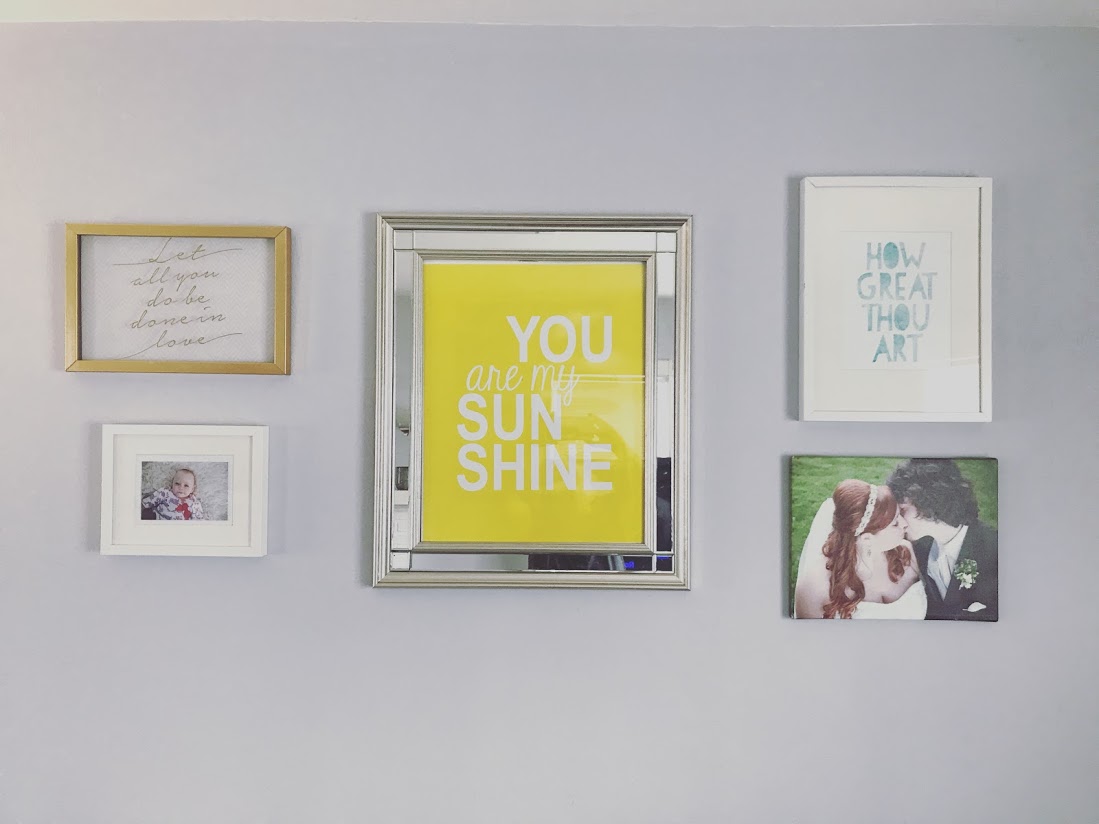 My last memory is driving up to the back of Mechanics bank on a rainy afternoon. We both wore masks with Isabella in the back. The rain made it hard to see and everyone from the bank wore face masks and had umbrellas. The new home owners were behind us. We passed back the paperwork between gloved hands and individual pens to prevent COVID. It was a very unique situation, but once the check of our profits was handed to us, the last few months felt worth it. We had successfully made a profit on our little starter home and had a lot of people to thank for it. 
3. I Went On a Momcation
For Christmas in 2019, I gifted my sister a momcation to Disney! We found an on-site hotel for only $80 a night and flights for super cheap. It was one of the most wonderful trips. We enjoyed relaxing, eating, and taking in all the magic. 

Going on a trip alone, with my sister, was one of the best decisions I made! I think investing in time for yourself as a mom is essential. We had originally planned on NYC, but Disney ended up being cheaper and easier. 
4. We Worked On Our New Home
Once I got back in February, it was time to MOVE. We moved into our new home on Edgewood. We continued to work on it, staying up late after Bella went to bed to paint and organize things. We made lists and lists of things that needed done and got re-certified for our home for foster care.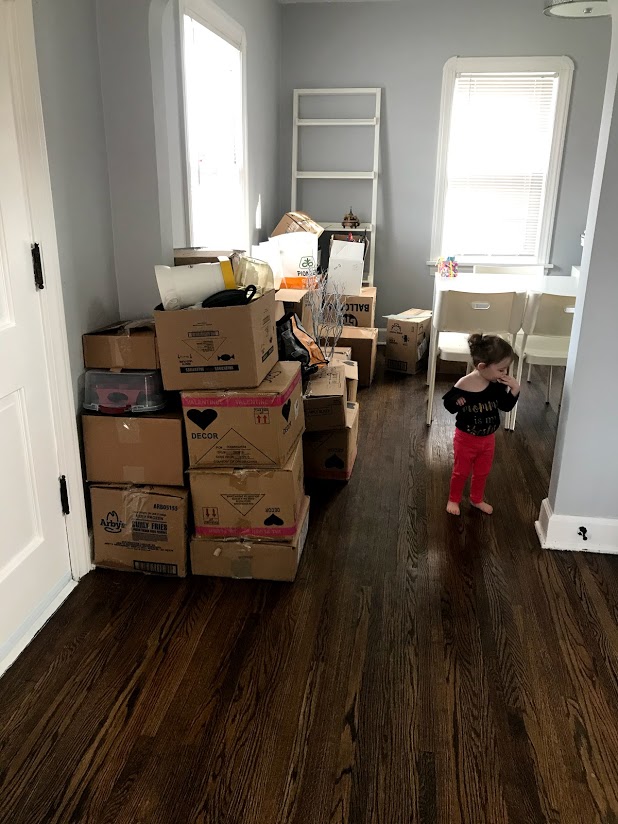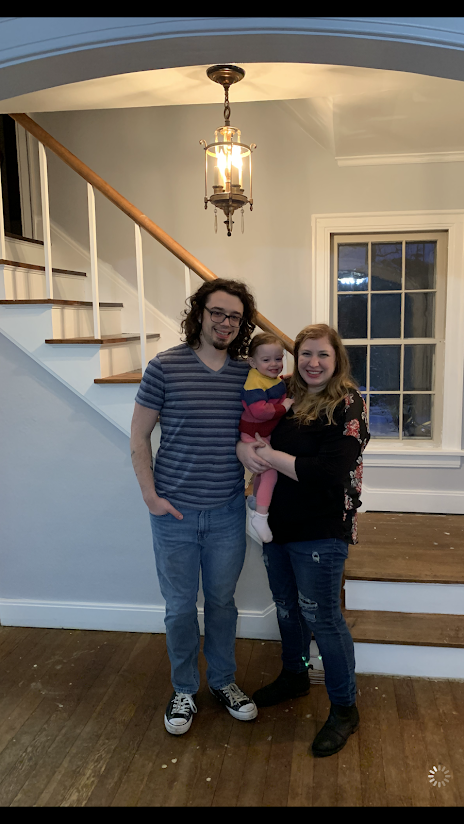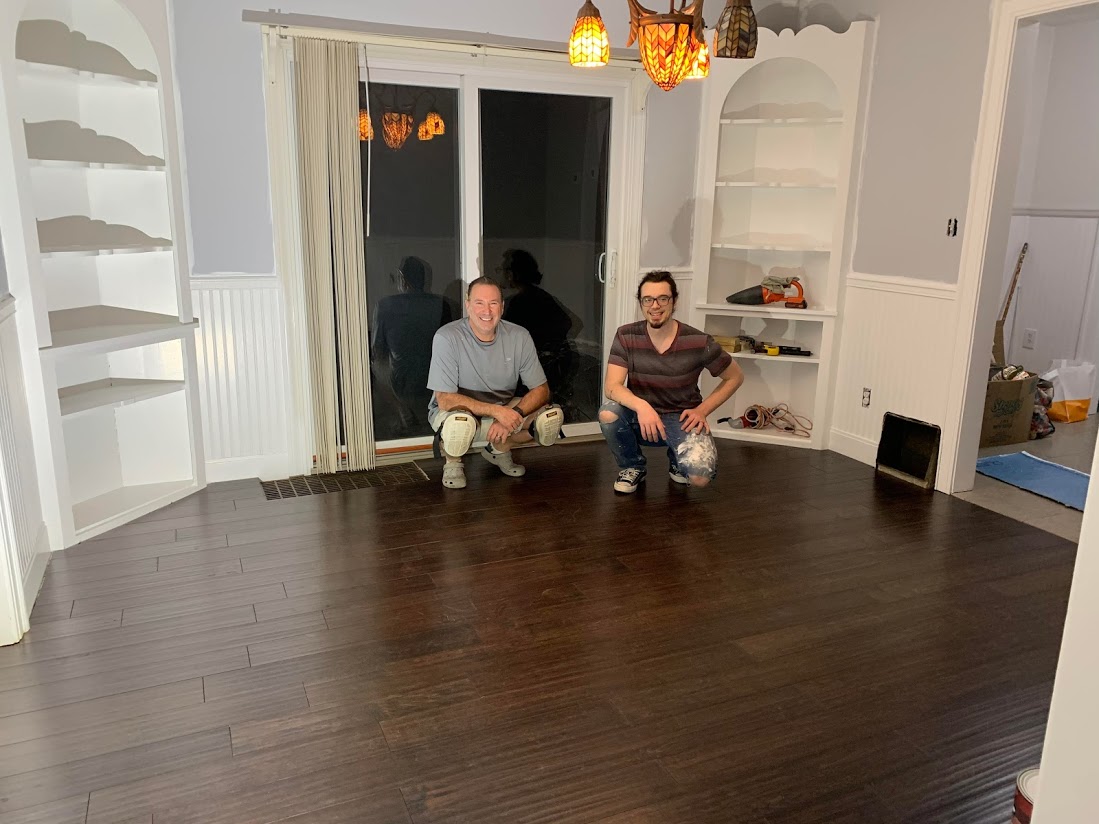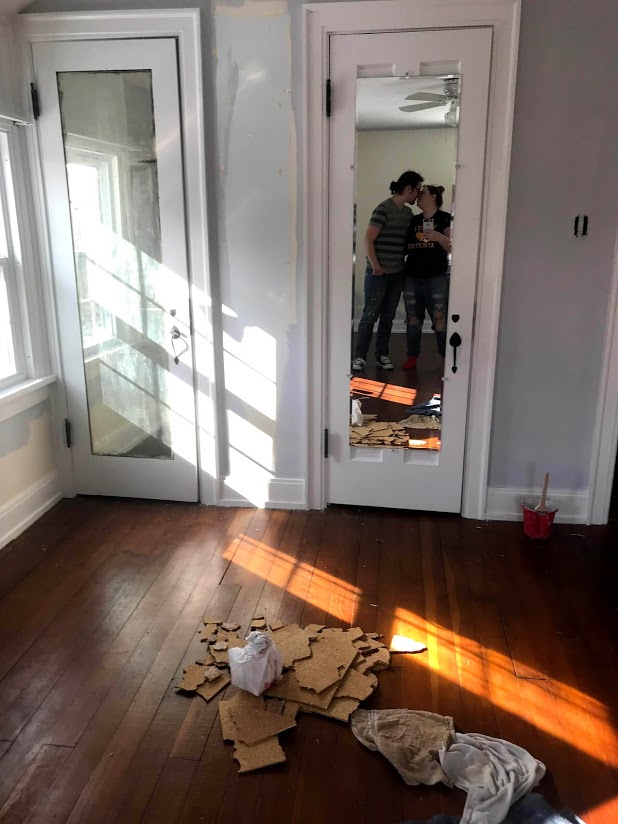 5. Dustin Lost His Job & Got A New One
5 days after moving into our new home, Dustin came downstairs while I was sitting in the sunroom and said "Well, I just lost my job." 

I thought he was kidding. I was shocked. 

After a few moments, the reality set in. I cried. I was so scared. We had just moved into our new home and our old home wasn't officially sold yet. It could fall through still. How could we juggle two mortgages? 

Isabella's 2nd birthday was in 2 days and we had invited our immediate family over.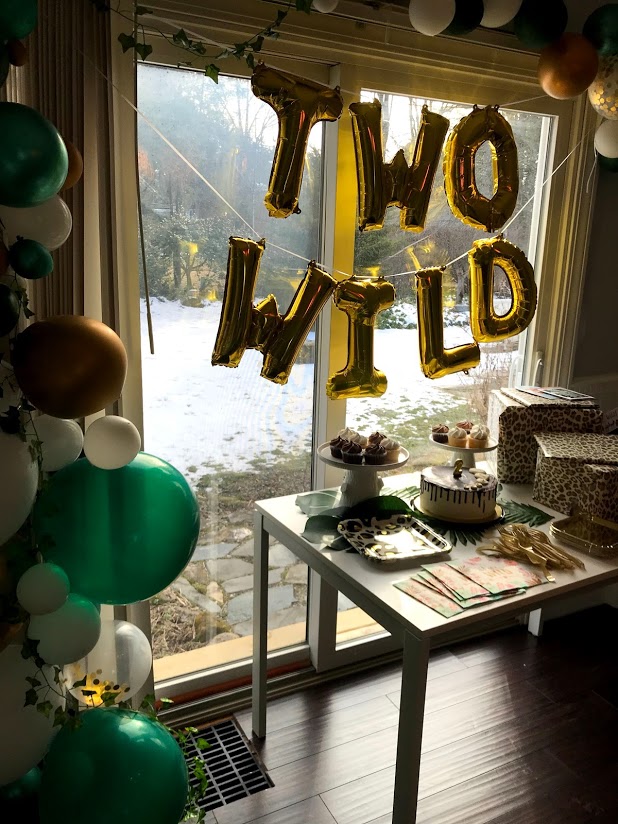 I had spent money on decor, presents, a cake and more. 

We prayed and told our family. That night my dad came over and reassured us that he would have our back no matter what. We wouldn't get kicked out of our new home. We'd make things work. 

Every day felt odd. We were in a new, unfinished home. All of a sudden Dustin didn't have to work. We couldn't throw ourselves into renovations because we were watching money closely and Dustin had to find another job. There wasn't a lot of explanation and letting him go didn't make a lot of sense. To this day I still think the decision had to do with Covid hitting and mismanagement of company funds. 

With vigor, Dustin set out on finding a new job. He had one month of pay which was very generous. He worked hard on updating resumes, making calls, and spent hours in his office. Of course, at this point, the timing was awful. While still about 2 weeks out of being unemployed the entire state went on lockdown due to COVID. In addition to the uncertainty of the pandemic, we didn't have a reliable income. Thankfully we were able to receive unemployment and the COVID coverage. We never needed to borrow money from family and our home on Massa sold, adding the profit to our savings. Between the unemployment and savings, we were able to relax a bit. It seemed as if others were in the same boat as us, but didn't have the safety net of savings.

There were a few times where Dustin was close to being hired at great companies…but to be told because of COVID they had to put the process on pause. It was very discouraging. All in all Dustin spent 2 months unemployed.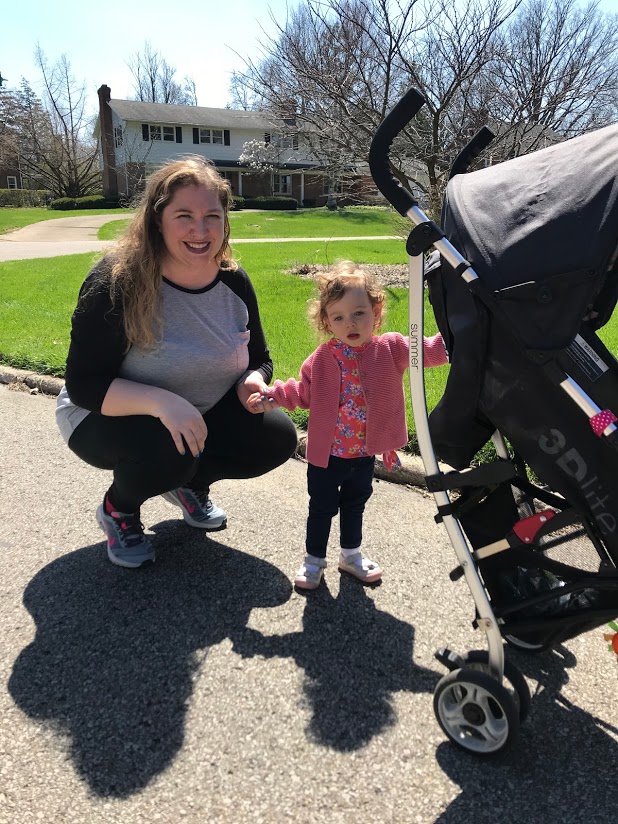 About once a week I think and thank God we choose to buy a home within our budget and even lower than needed. If we had purchased a home at a higher mortgage rate things would've been much more tricky. 

In May, Dustin was hired by a wonderful company. The job included the same pay as he was receiving before except benefits were slightly different. He could work from home and the company seemed to appreciate his experience and expertise. 
6. We Experienced A Pandemic
The timeline is all jumbled. But, basically, about a month after moving into our new home and 2 weeks after Dustin lost his job COVID hit in full force. Our state was locked down and we were in lock-down for a long time. We didn't see family for almost a month and didn't leave except to grab essentials.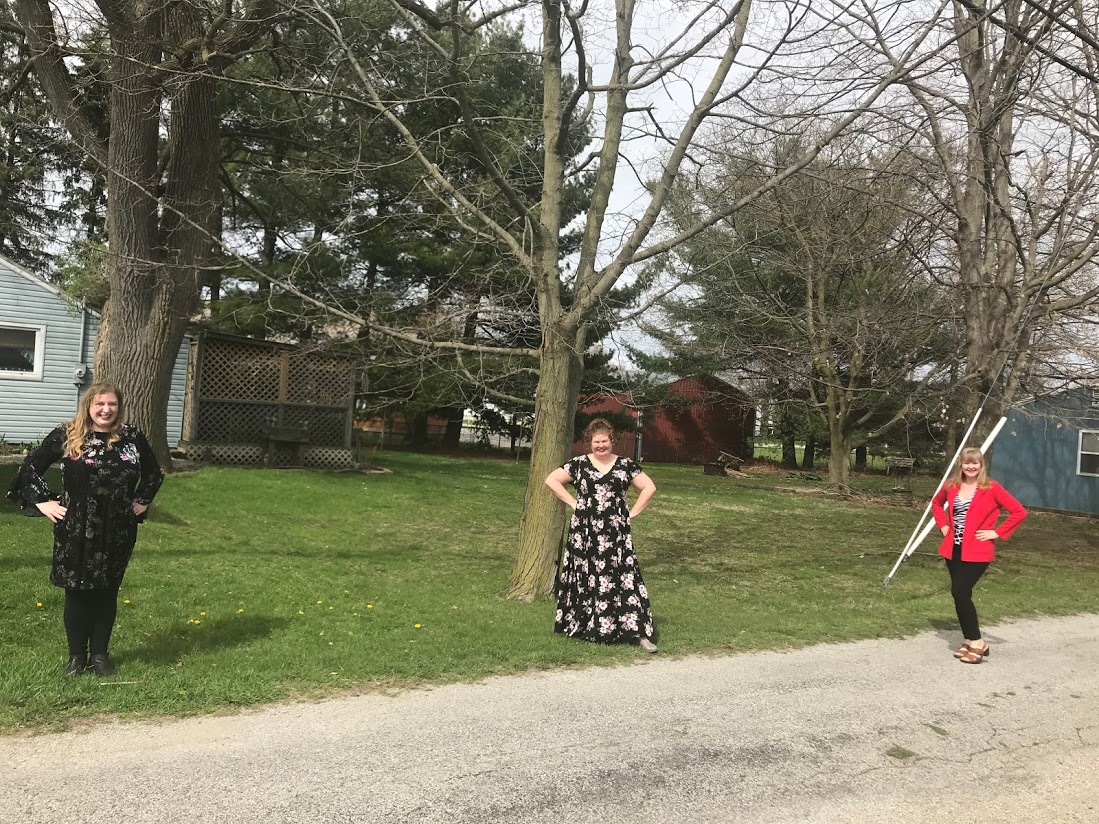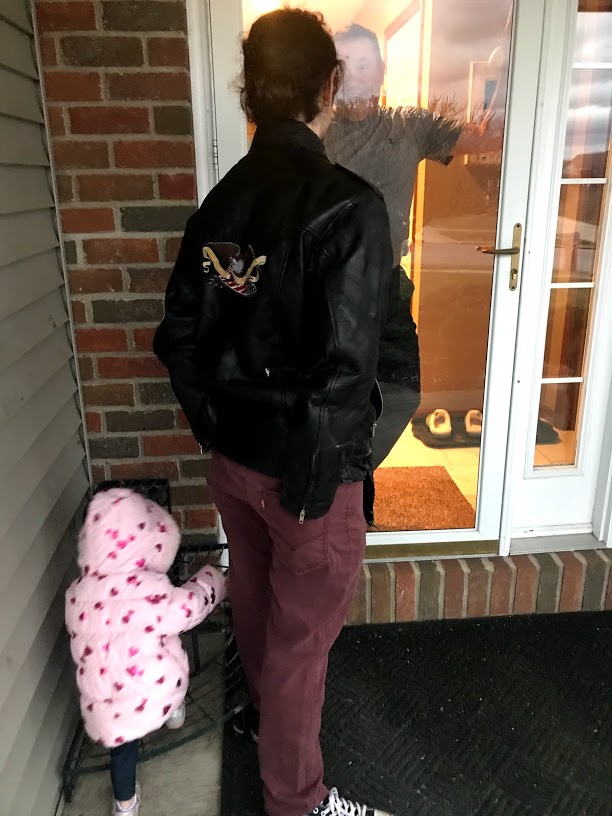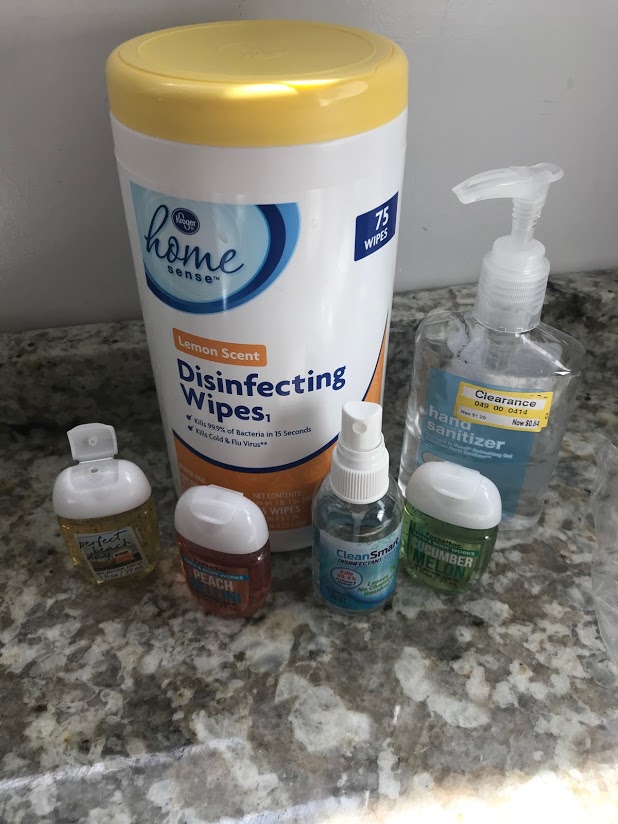 The day before the stay-at-home-order, we went to Akron to finish blood work to determine if I was able to get pregnant again successfully. I remember after, we went to Olive Garden and a movie. It was a strange time because we were one of the only ones in Olive Garden and we laughed with the waiter about the "Corona" drink coasters on the tables. The next day, we began quarantining.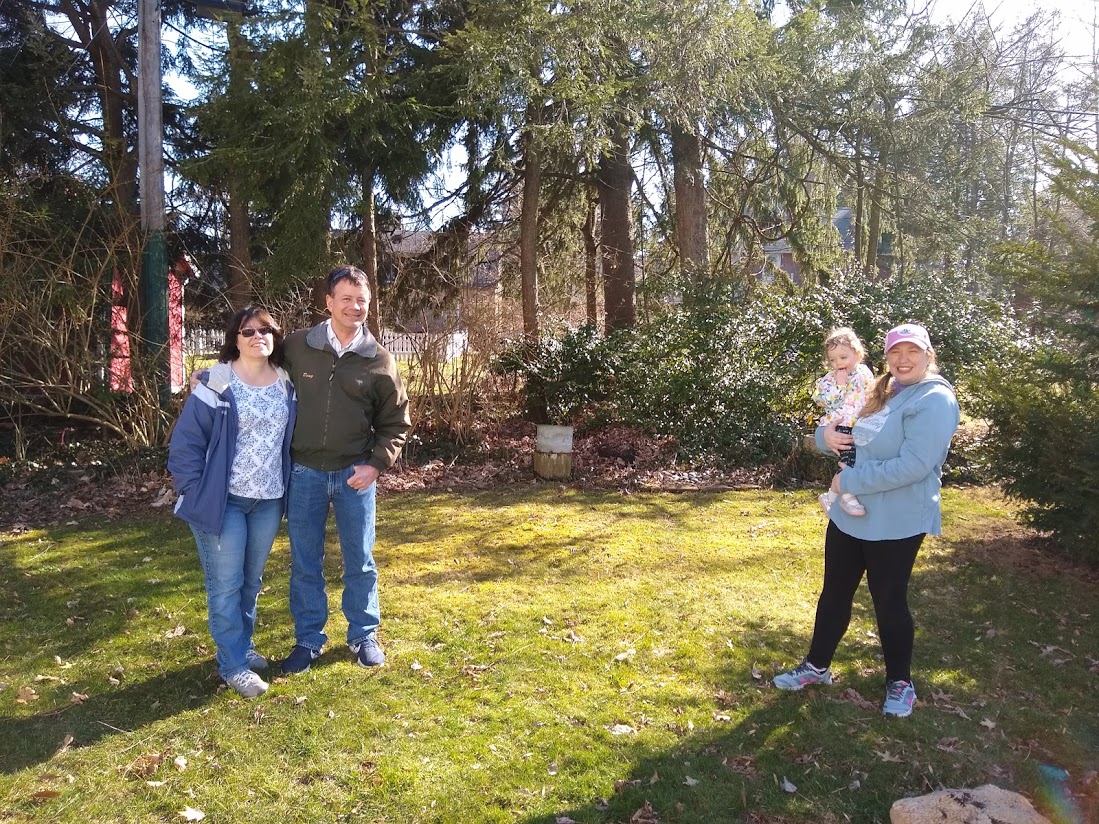 We did different things to make the stay-at-home order go by quickly. We went on a day trip to Lake Erie and saw 2 lighthouses with family. We'd wave from the windows and sunroof while eating pizza take-out. At times we'd go on drives. We took a lot of walks.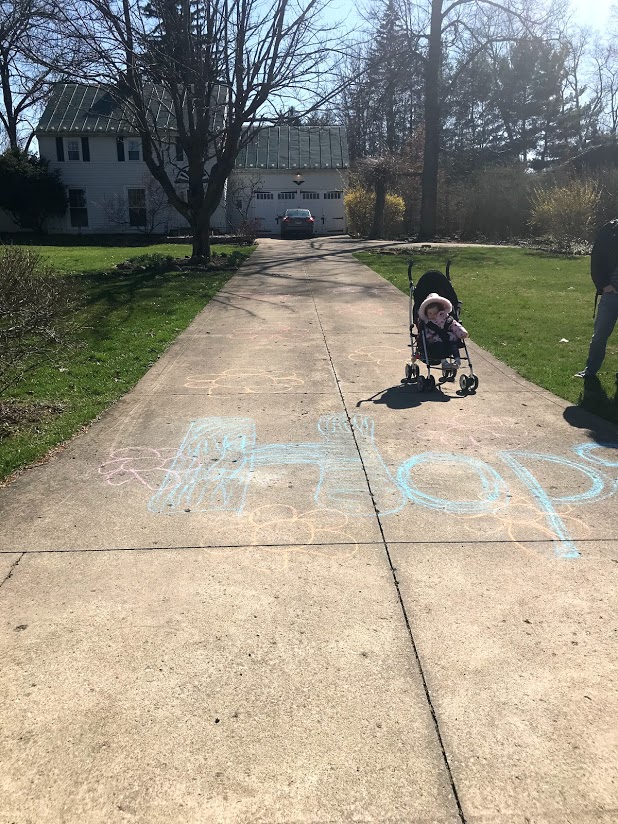 On Mothers Day, we drove to my moms and were able to get out of the car. We didn't touch but went on a walk and exchanged gifts. Things later lifted and then again as I'm writing this are bad again. Our county just got out of "Purple" and I know many who have gotten COVID including my dad's wife and friends. 
7. We Welcomed Another Preemie Into Our Home to Foster
Dustin was unemployed. We were stuck at home. We got a call about a preemie who needed a home. There were a lot of details, but not many I can share here.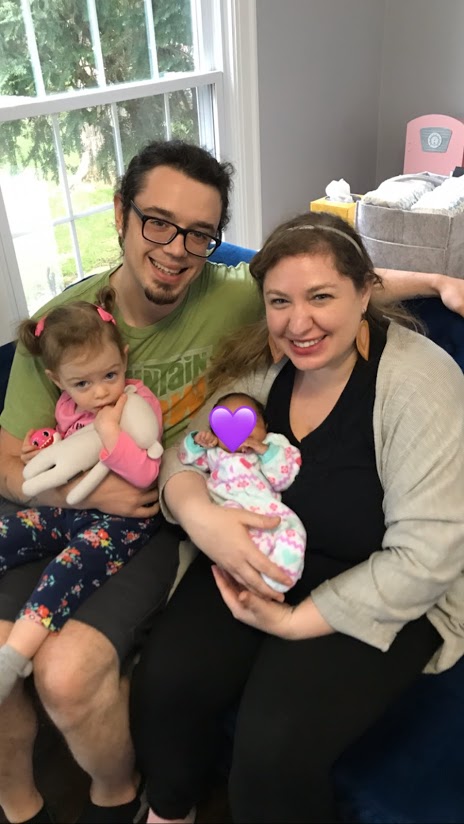 For me, it was an easy YES, but for Dustin, it took a lot of prayer. 

In the middle of the pandemic, I went to the hospital with a mask on and picked up our 5lb foster daughter. She had been in the NICU for 30 days, basically alone. We brought her into our home and loved her as our own.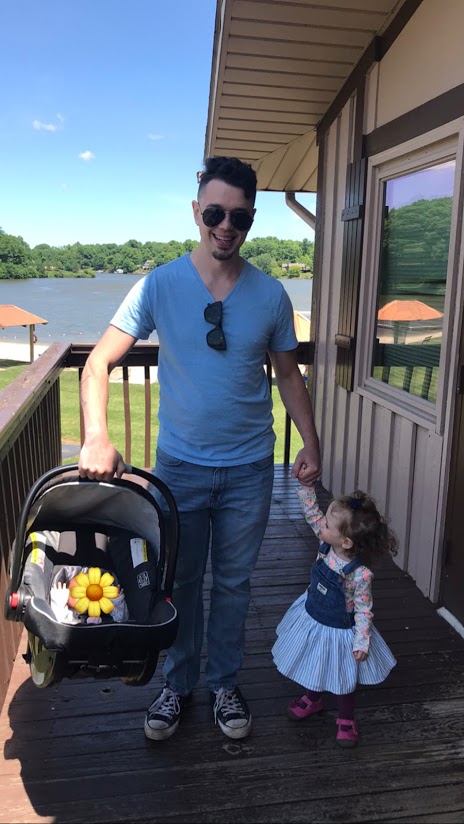 We had 110 days with her as our daughter. It was one of the most rewarding, yet draining and exhausting things ever. We had hoped to adopt her, but her situation led her to live across state lines with biological family. We were able to personally drive her halfway and hand her over. 

To this day, I get updates and am in contact with her GiGi. It's a very special situation. I miss her, but understand that she's in the best possible place! Her family are believers and actually prayed with us on many occasions.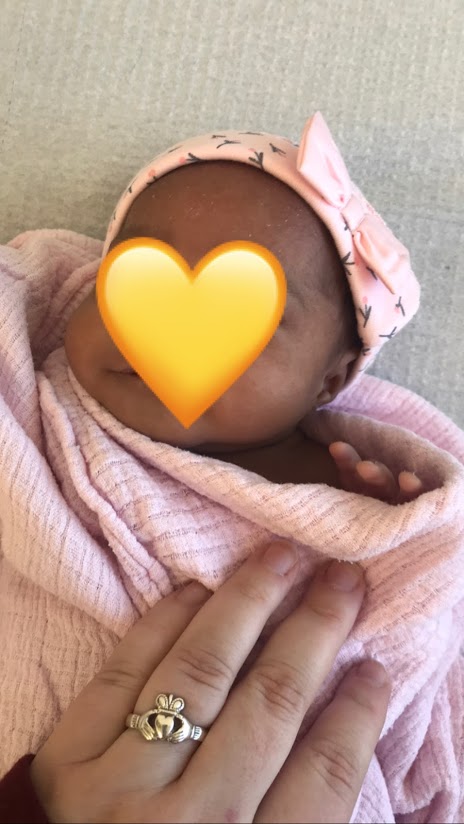 Funnily enough, the day I picked up our Sweet One at the hospital, Dustin was offered his new job within the hour or two I was gone! I had thought I'd have him to help a bit more! He began his job a week later after a week of adjusting to a newborn in our home. From there, I juggled the two (with him working from home, he helped) AND a pregnancy! 
8. I Became Pregnant & Am Past 27 Weeks!
We were called after my bloodwork in March and told we had the green light to get pregnant! The specialists couldn't find anything to determine that I would have HELLP again and couldn't pinpoint any specific genetic marking or syndrome to cause me not to get pregnant. 

Since it was in the middle of the pandemic and Dustin didn't have a job, we decided to continue to pray and wait for confirmation from God. We had no idea we'd be bringing a newborn into the home in May through fostering!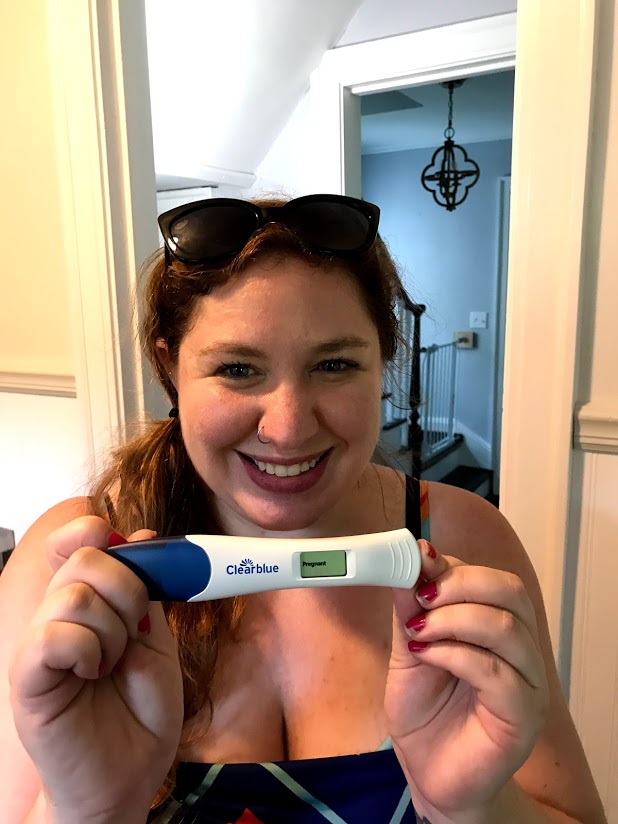 After Sweet One came into our life, we realized we really wanted a baby and felt God calling us to try to conceive. I was nervous, but excited. We knew our foster daughter would probably be going to another family member, but had decided we would adopt her if we had the chance. We were ready to accept having both her and our own biologically. 

I'll be honest, I thought it'd take awhile. It didn't. Somehow we conceived while having a 2 year old and a newborn within a month! We felt God confirming this blessing. I immediately called my Maternal Fetal Medicine team and at 13 weeks met our sweet Aurora on an ultrasound.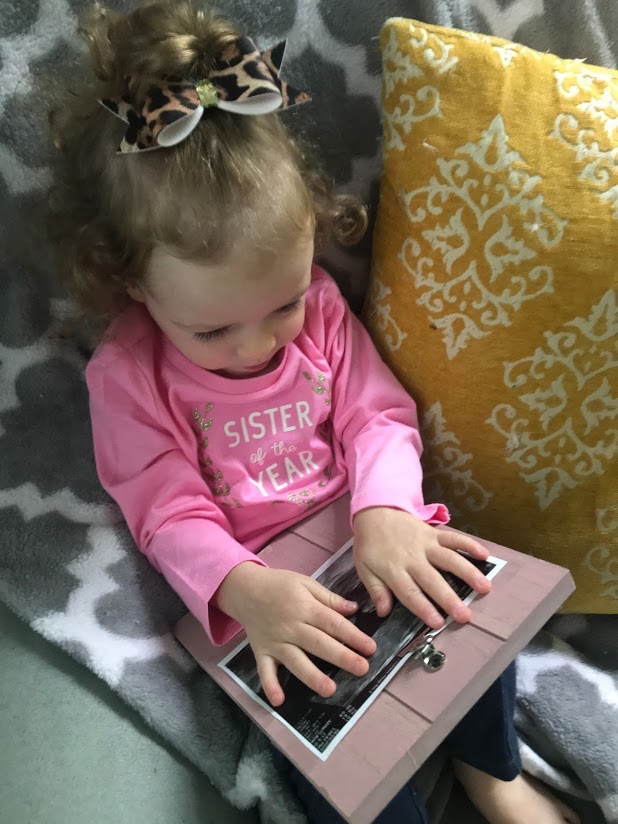 I hit my 2nd trimester shortly after we transferred our foster daughter to be with family. This was hard, but a blessing because I was very tired and very sick to my stomach! 

All my appointments until 18 weeks had to be alone because of COVID. Not until my anatomy scan was Dustin able to join me.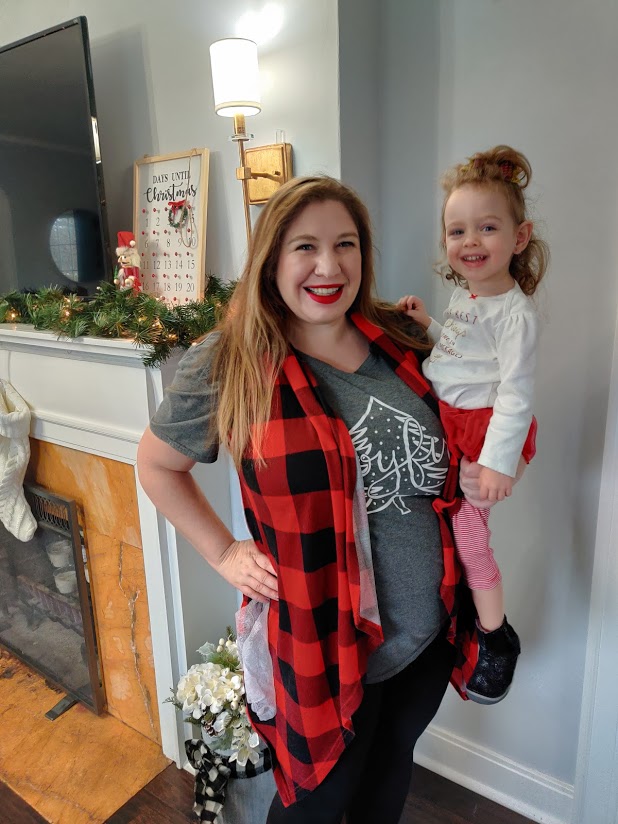 Today, I'm over 29 weeks pregnant with Aurora Novella! She is measuring twice the weight of Bella at birth (3lbs) and I feel great. I've been taking baby aspirin every day and have a lot of appointments up in Akron with the specialists. Everything seems to be going great and I had such an enjoyable holiday. I feel her kicking/flipping/punching! It's such a miracle.

We will schedule a c-section at 39 weeks (about March 11th) unless I go into labor! 
9. Isabella Graduated from the NICU Clinic & Increased Oral Feeds
Isabella is completely caught up developmentally! She graduated from the NICU follow up clinic. She is also in the process of weaning off her feeding tube completely. She is eating orally and gaining really well! We are off all-night pump feeds. This has made way for us to graduate her into her own big-girl toddler bed! It's still in our room, but we are hoping to move her this month into her own space to make way for baby!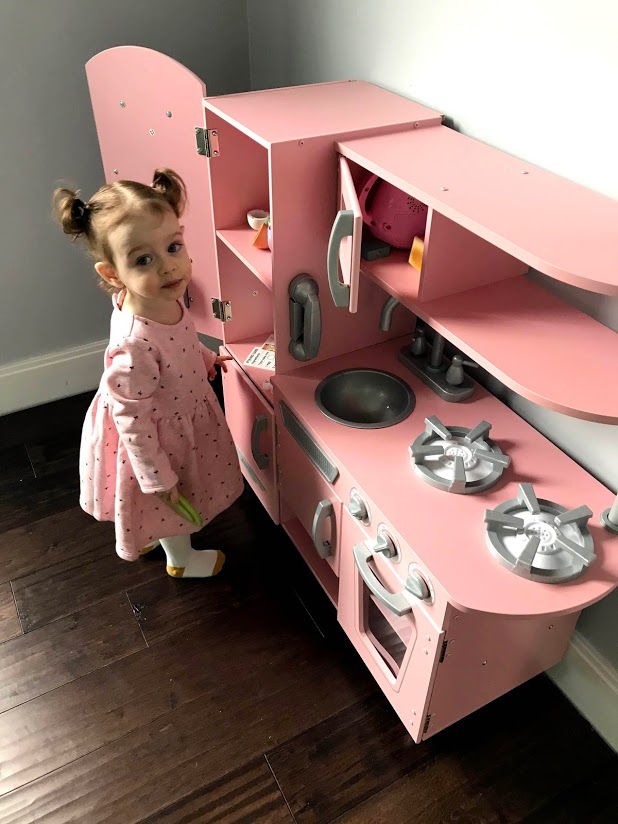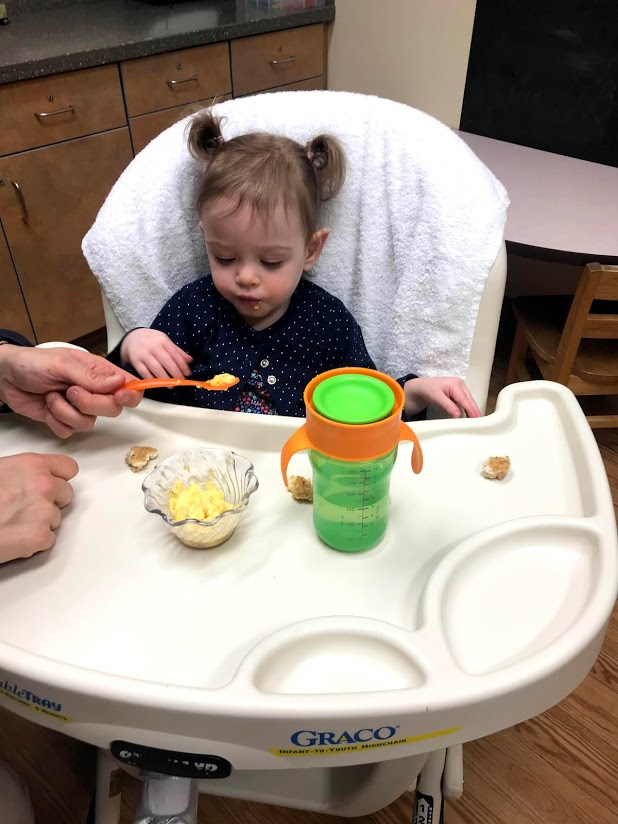 I still can't believe the progress she's made. She still gets 2 syringe feeds a day of a blended real-food diet, but other than that she eats orally. We do supplement water. It'll be so interesting to hear what her team says in February! Even if she is off her g-tube, we will probably leave it in for about 6 months to prevent any hospitalizations or relapses.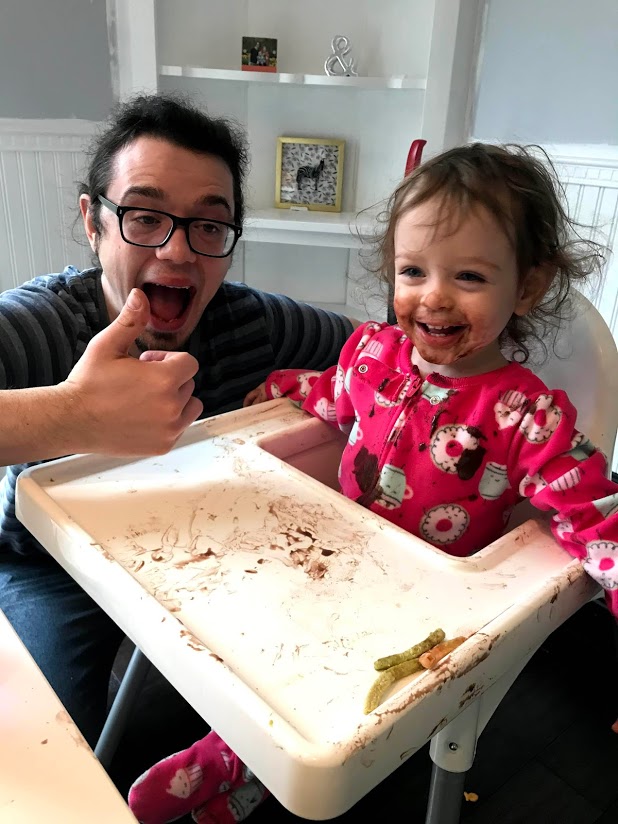 She's still small, but the doctors say it's just her size and she will just be petite. She'll be 3 March 1st and is in 18 month – 2T depending on the item. She weighs about 21lbs. We are hoping she gains soon so we can switch her to forward facing!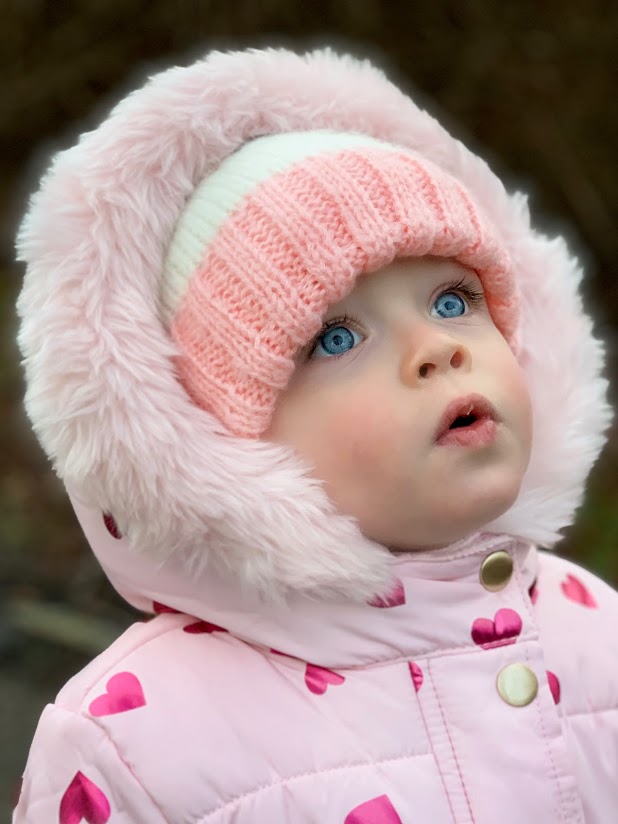 10. We Took a Family Trip to Disney
After we transferred Sweet One, I was sad. We had experienced a lot and I needed a pick-me-up. We hadn't saved for a vacation, but realized I wouldn't be able to go on one for a while with the pregnancy. Isabella had gone to Disney at 18 months but had been sick. We wanted her to experience some of the magic and spend some down time as family.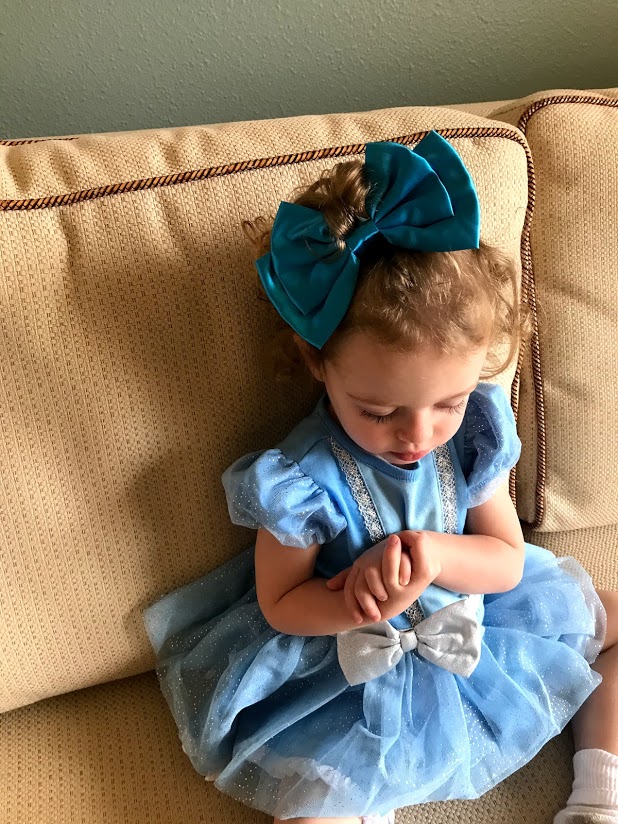 With the pandemic, we were able to get great deals and spent a lot of time at our resort! We took it easy and Bella got to take her first flight. We were very cautious with COVID and followed all of the guidelines. It made for an extra special time as a family of 3. I have memories I'll cherish forever.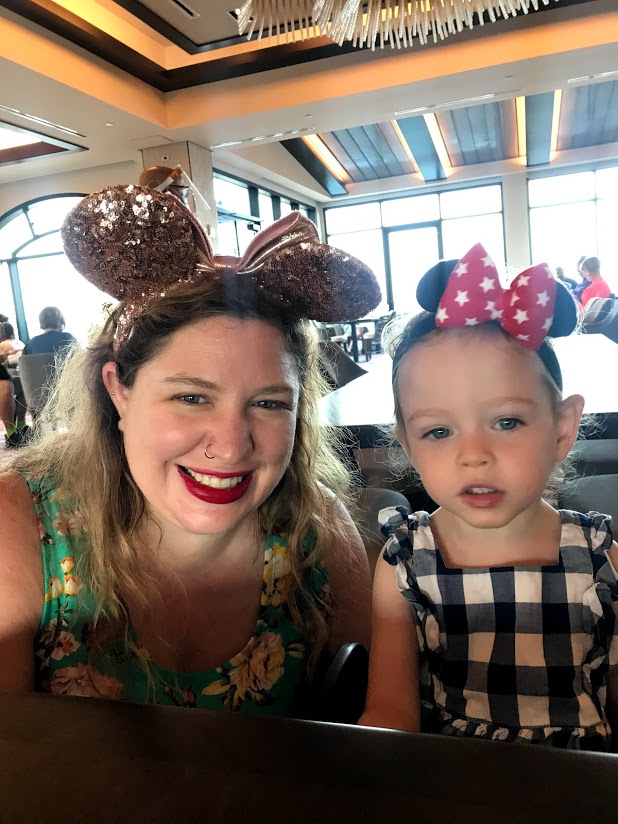 I didn't really post or share with anyone we were able to go. It was a very personal decision and we were able to afford it after Dustin was hired. We stayed 5 nights and I'm so thankful we had the opportunity to go once more.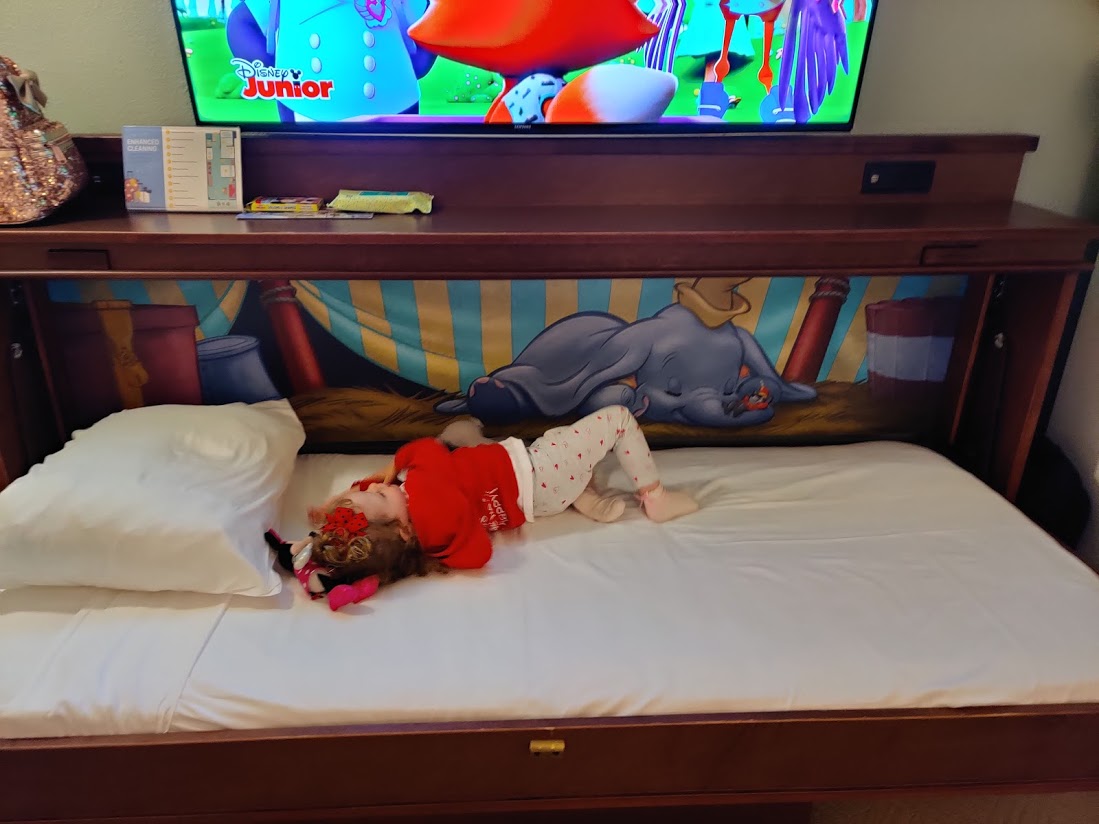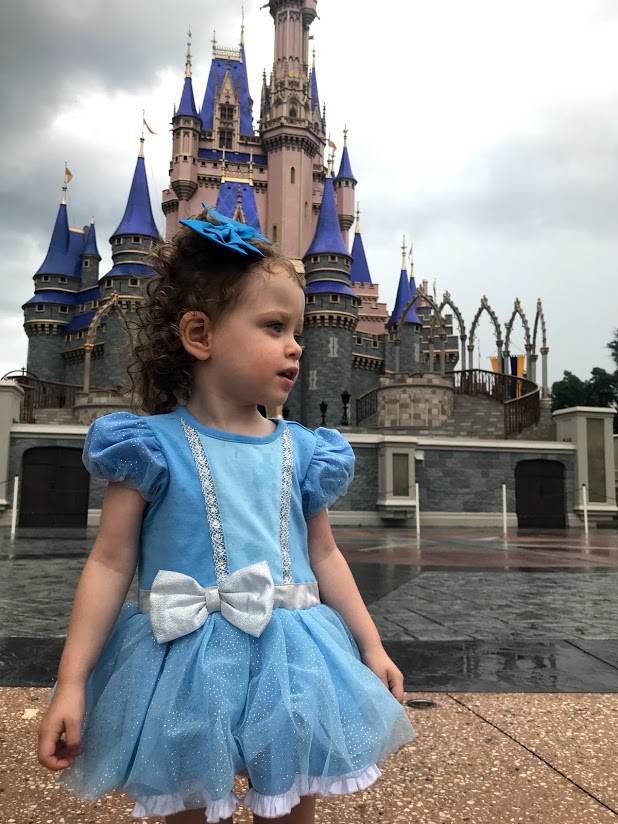 Wow! That was a lot. Dustin said he reflected on the year yesterday. He said he included a lot of the information, but his was only a few short sentences! 

Other notable things: 

-We celebrated our 10th Anniversary! We went to The Wilds and stayed in a Yurt. We got to feed giraffes! It was really awesome and our family watched Bella and our foster daughter.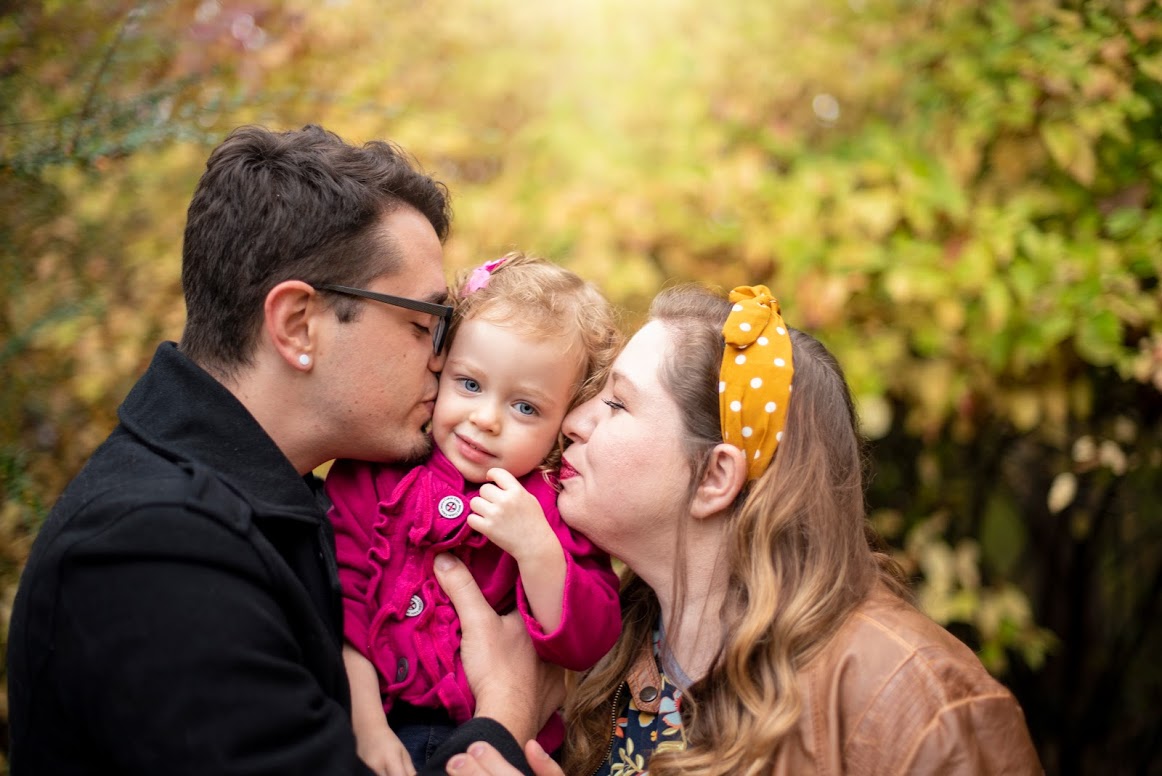 -Isabella stayed over at Grandparents for the first time overnight! She stayed at both my dads and Dustin's parents. 

-We hosted Christmas and Thanksgiving in our new home!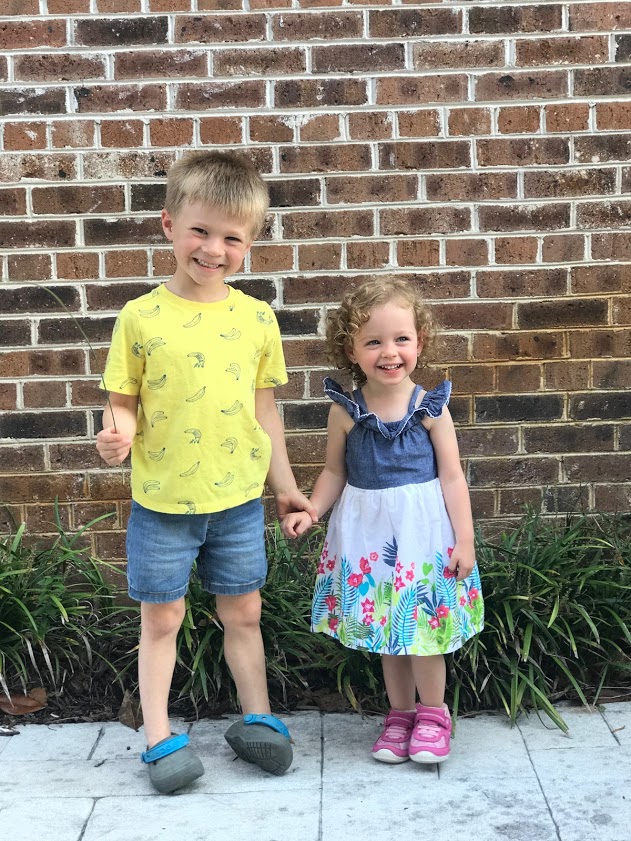 -For the first time, in a home we own, we have central AC! This has been a dream of mine!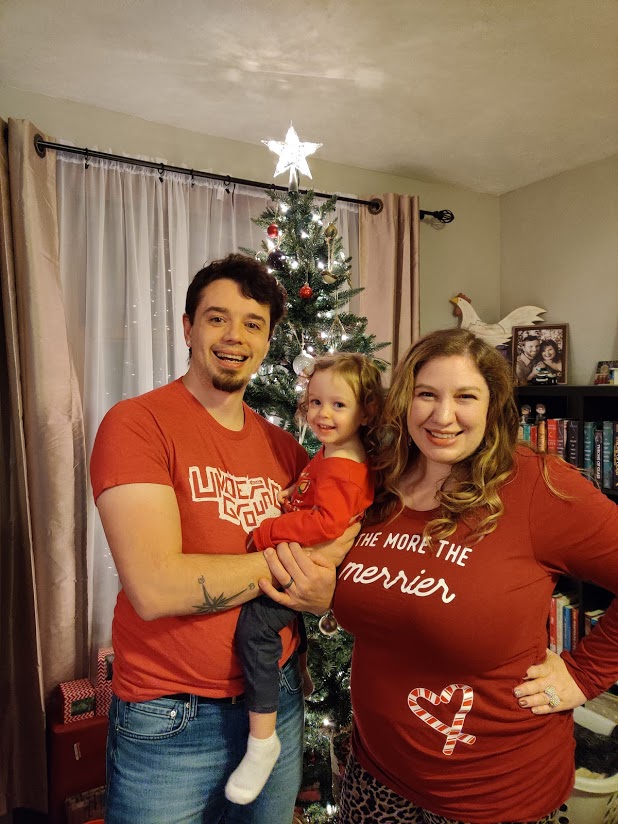 -With Cedar Point passes and Zoo passes, we've made the most of going! We got to stay overnight at Hotel Breakers for my mom's birthday and then we had a girl overnight with the kids in Columbus to go to the zoo! 

-I traveled to Myrtle Beach with Kayley, Jaxson, and Isabella. We met my mom there and vacationed for a week on the beach!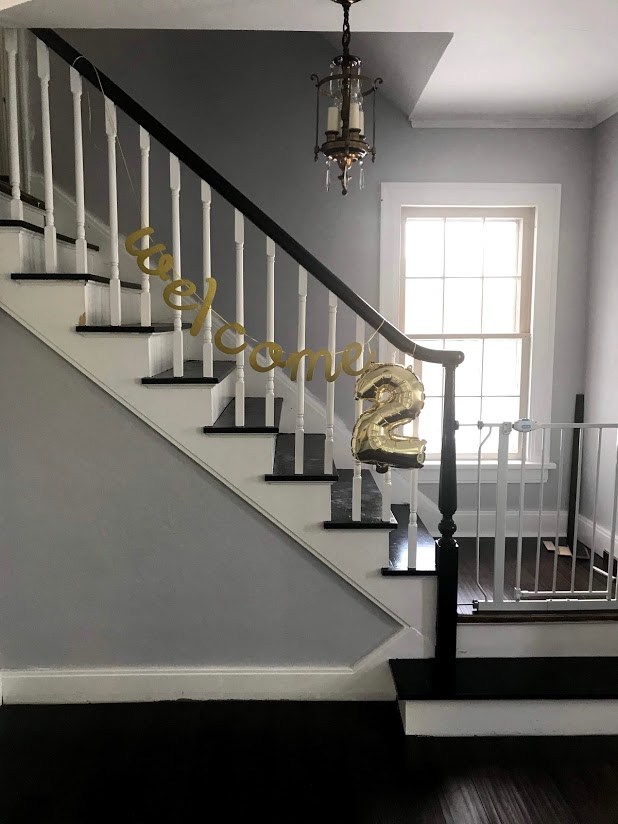 -After a year, I completed my 2019 Project Life Scrapbook.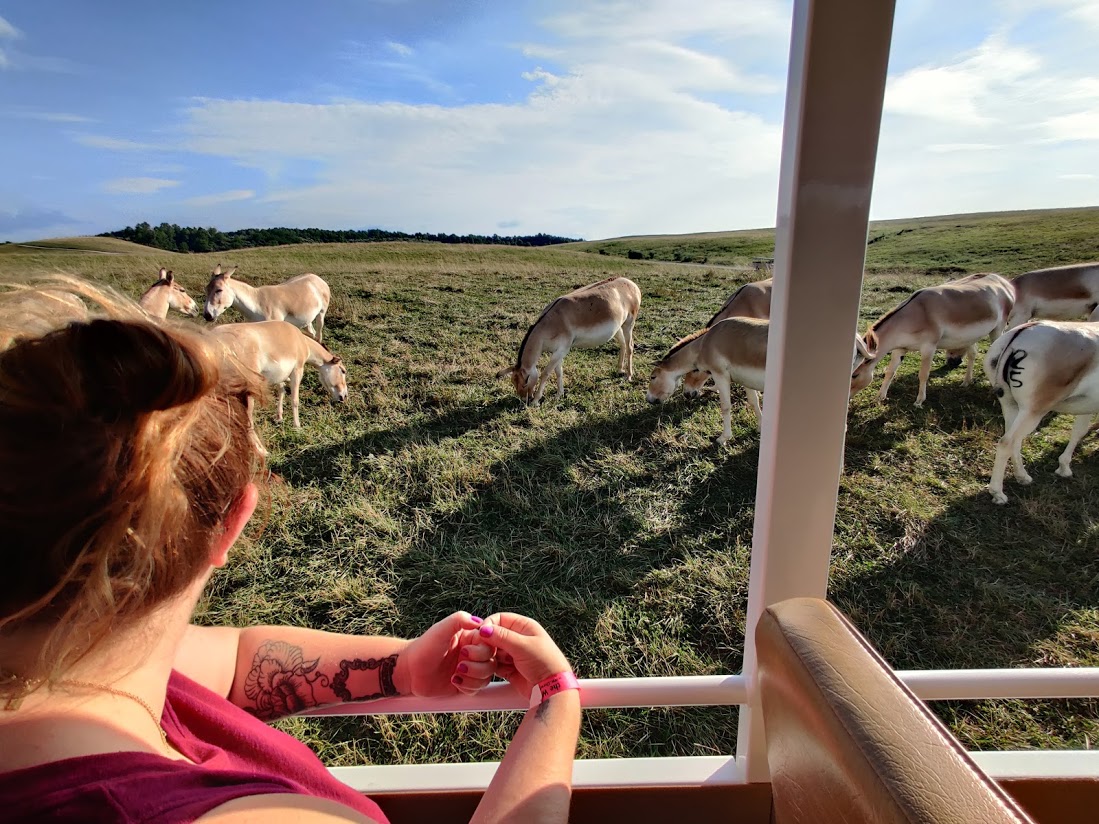 -We were able to give back to different organizations, including our home church, Salvation Army, Circle of Hope International, local schools, Naomi's Village, and The Faithful Heart Foundation. 
love & light,
T