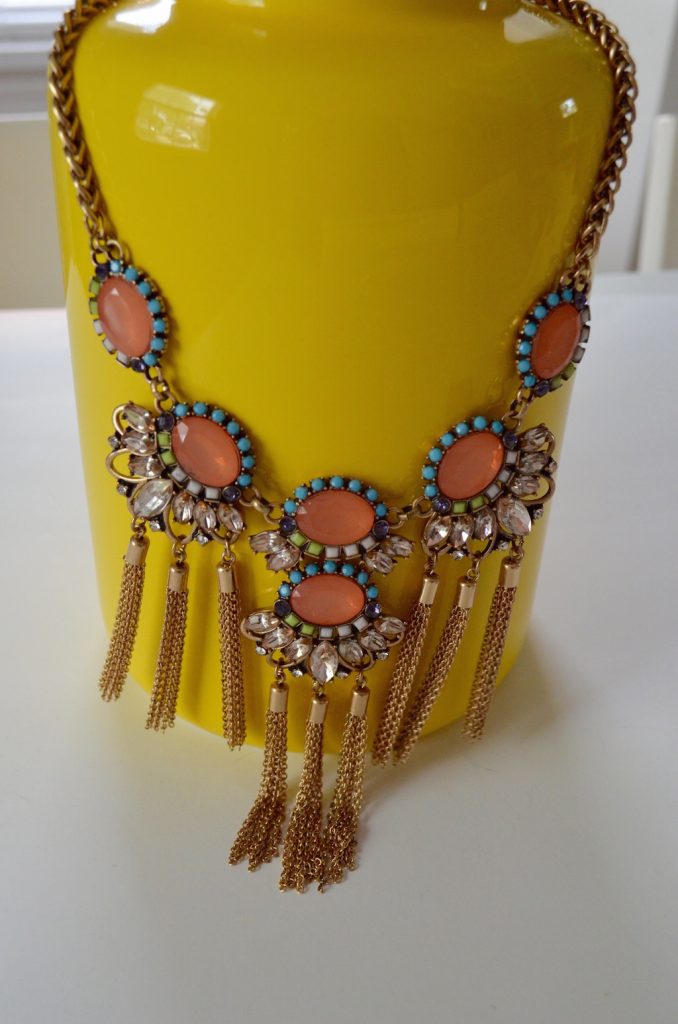 My good friend Molly Pingitore launched her own online boutique called The Cloth Closet.
For starters, this gal has some serious style.
Although we went to high school together, we didn't become close friends until later after college. While in Ohio, we attended Bible study together and had lots of fun going to each other's places and talking over hot tea/coffee.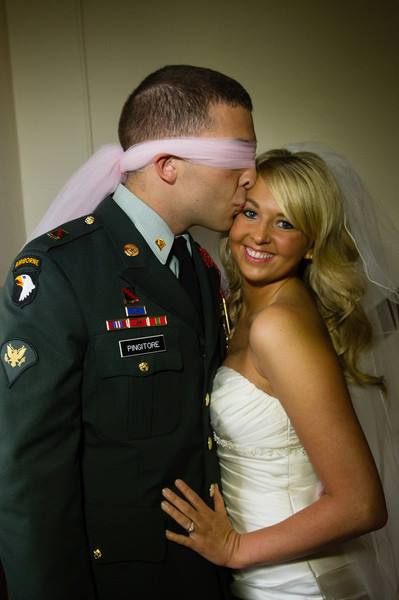 Molly has a passion for Jesus, her family, and fashion. Her style is a mix of classic, country, boho, and glam. Molly is so much fun and filled with laughter. She's a lead parent and her husband, Anthony, serves our country. They're some of the best people I know in the whole wide world. 

I'm super proud to say I was one of the first to order from her shop! (Formerly Sticks & Stones) I loved this fun necklace and thought it would go with just about anything.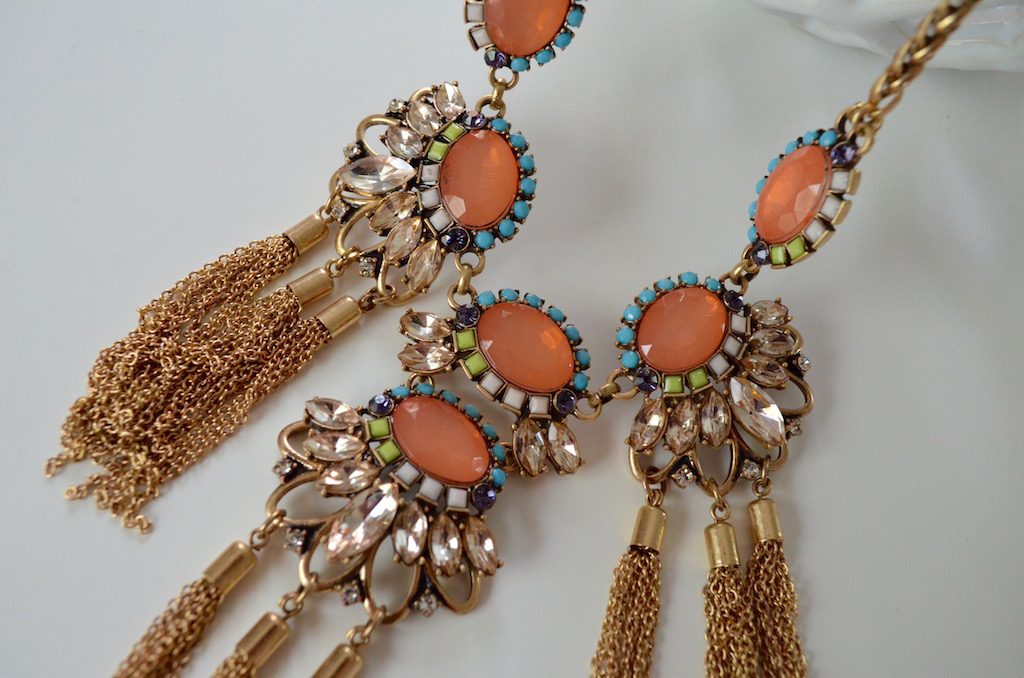 Once it arrived I fell in love with the packaging. There was a little sachet to make it smell yummy, a hand-written card, and a surprise gift! The necklace was about $17 and Molly was kind enough to give me a discount for blogging about her products. I know I couldn't get such a unique necklace anywhere else for that price!
The tassels are fun and the turquoise adds a little bit of a country/western flair. I rocked this over a floral dress and it complimented it really well. It's in my jewelry arsenal. Truly, all you need is a plain t-shirt and this necklace to look put together.
Effortlessly chic is my thing!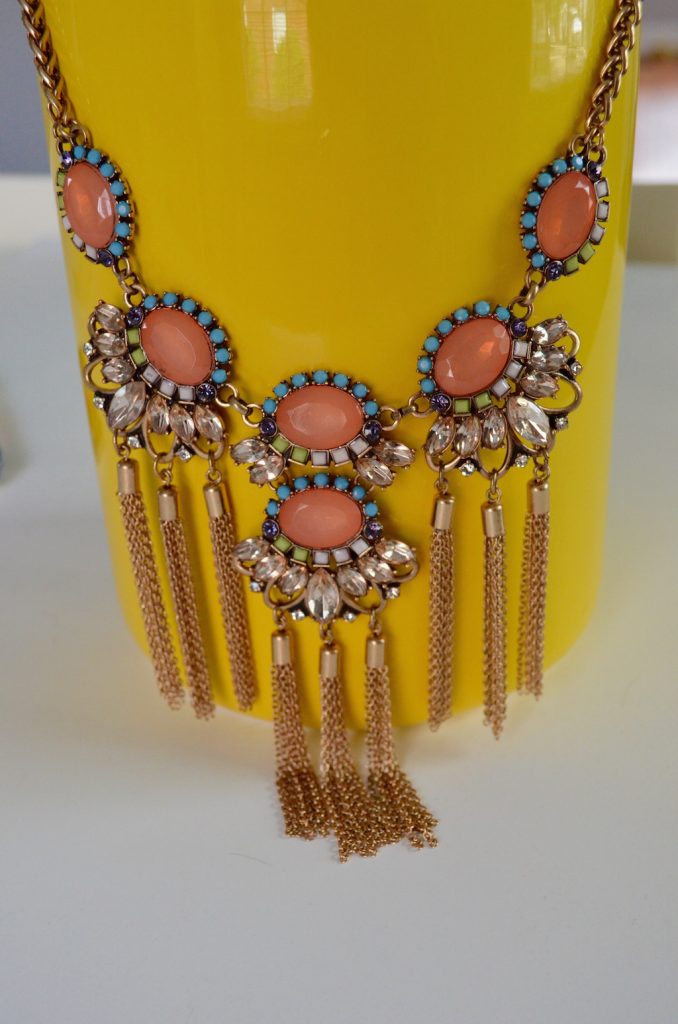 Molly also included a pretty tassely belt! I love how this adds a little fun to the bottom of the outfit! Also, it was included FREE. What? That's so nice! I can tell this lady is going places with her quick shipping, freebies, and great products.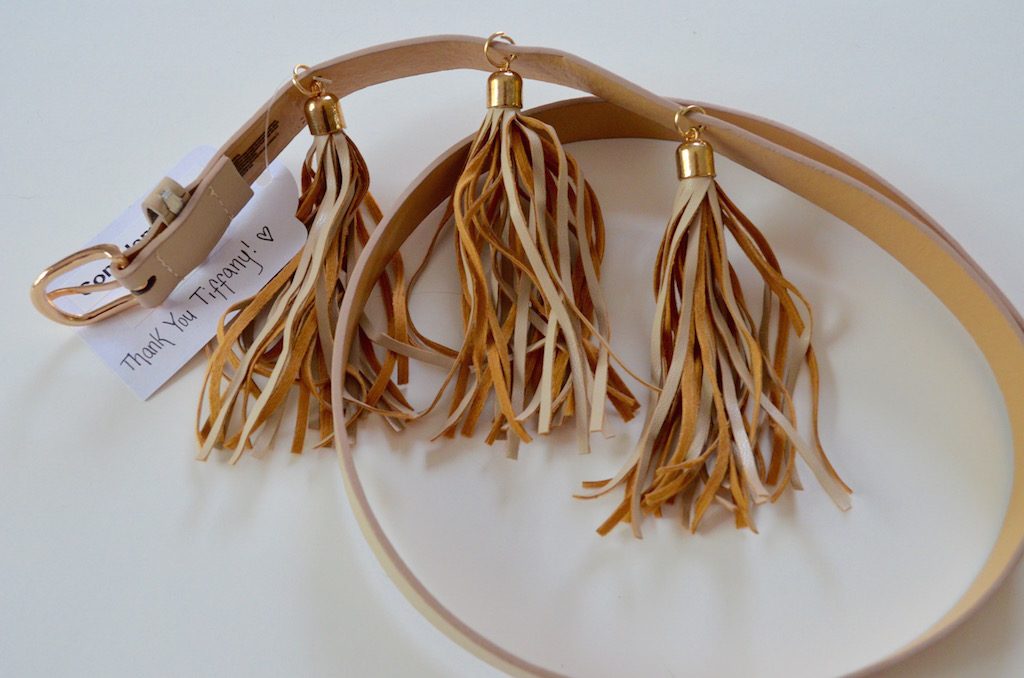 Unfortunately I totally broke my necklace when I caught it on something. (Hands up if you're a klutzy chick!) I am waiting to fix it with some little pliers so I can keep wearing it and repp'in The Cloth Closet. Currently, the shop isn't carrying my fabulous necklace, but there is one similar called the Muti Color Glass Jewel Bib Necklace. It comes with earrings too for only $14.75.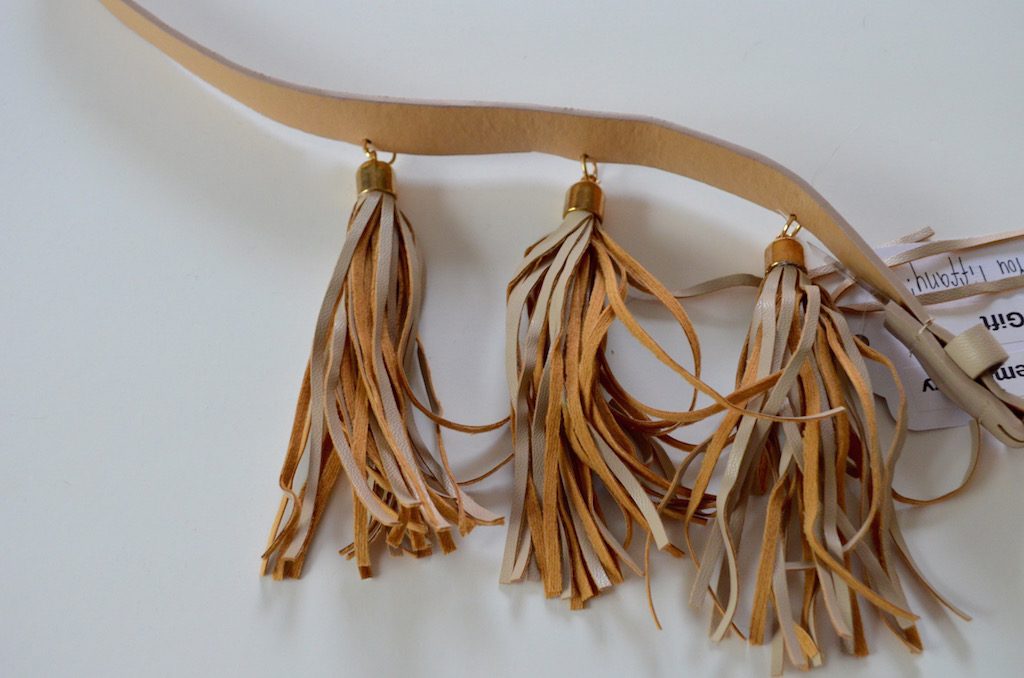 Molly's always hosting great sales and giveaways. You can check out her Facebook here
Currently, save 20% on your first order with the promo: thankyou20
You're welcome.
You won't regret any purchases from The Cloth Closet 😉
Love & Laughter,
Tiffany