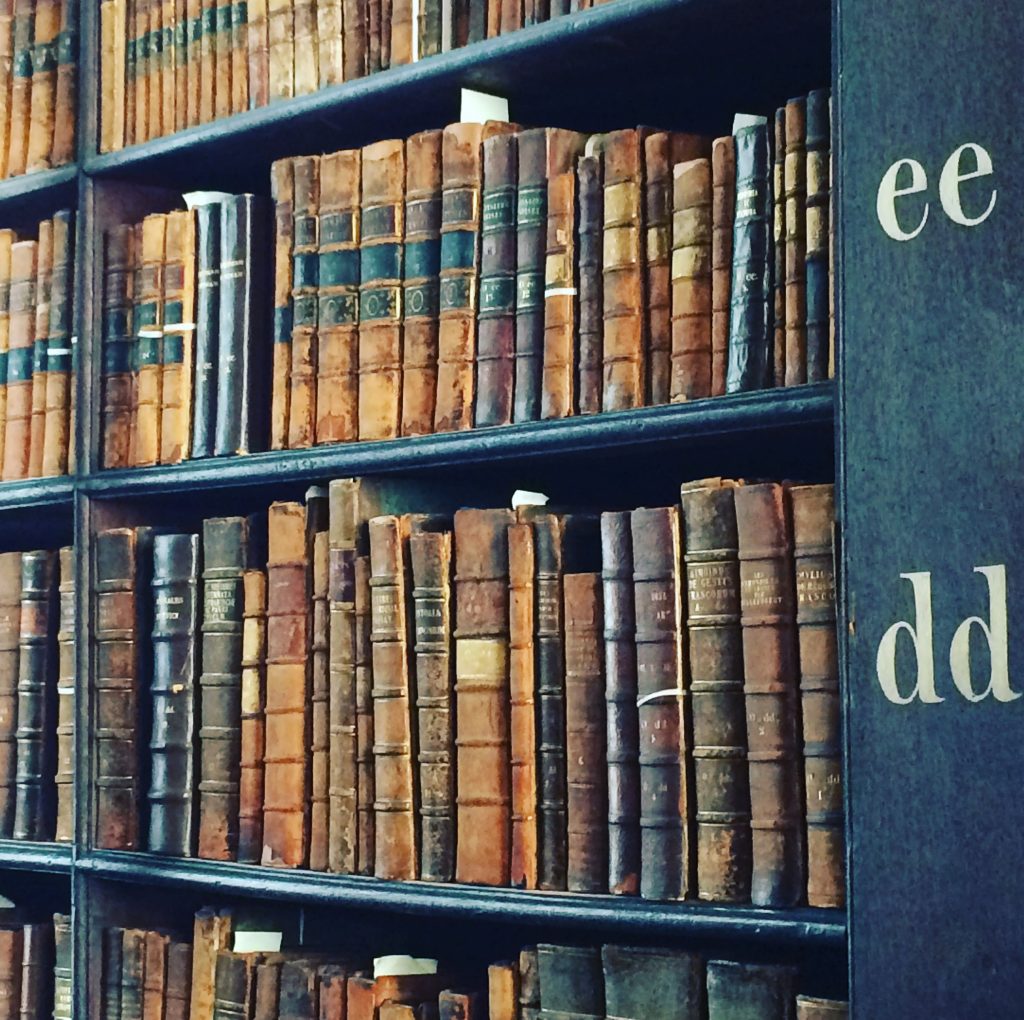 Blowing Up The Rental
In the morning, we drove into Dublin. Extremely sleepy. We found a parking spot and Dustin told me to plug his phone into the USB charger in the car. Before we knew it, smoke was coming out of the vents of our rental! I yelped and was tempted to jump out of the car. Don't they blow up if there's a fire? Dustin realized quick that the USB wasn't compatible and there was an electrical burning. Luckily, the smoke stopped and all of our electronics were ok!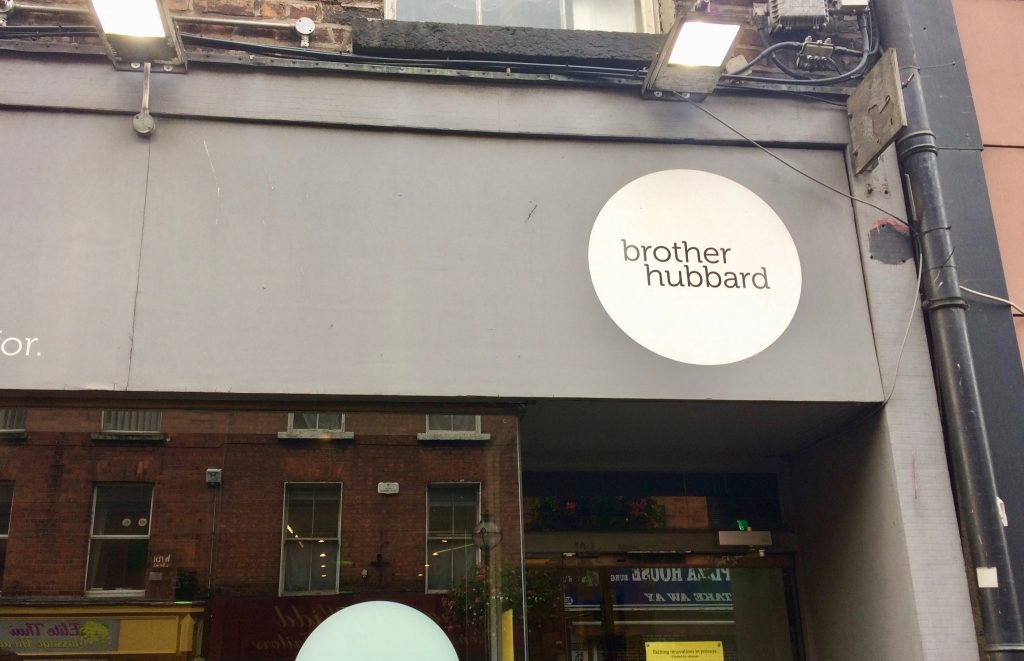 Brother Hubbard, A Hip Breakfast Joint
We tiredly walked toward Brother Hubbard, a small cafe in Dublin. The place was adorable and filled with yummy pastries and lots of coffee and tea. Dustin ordered a strange cold oatmeal dish and I got a cinnamon "scroll" after hearing the ladies next to us getting one. The tea was delicious. The cafe was quaint and cozy. Very "hipster" with a focus on sustainability. The toilet was re-filled by water that you washed your hands with!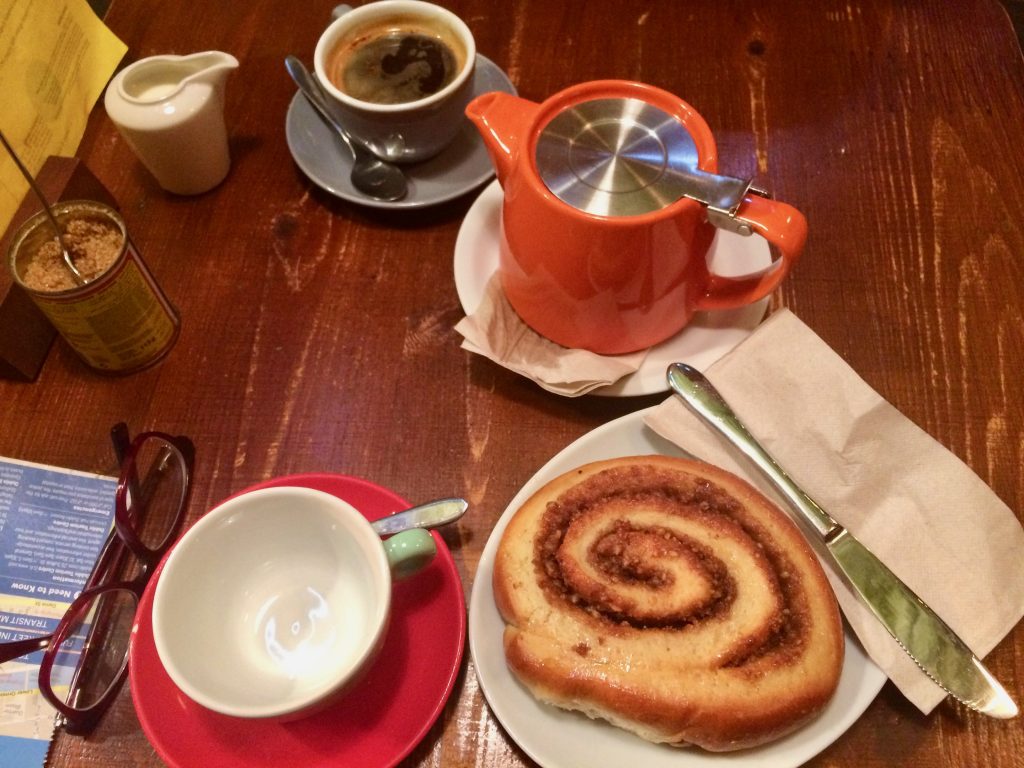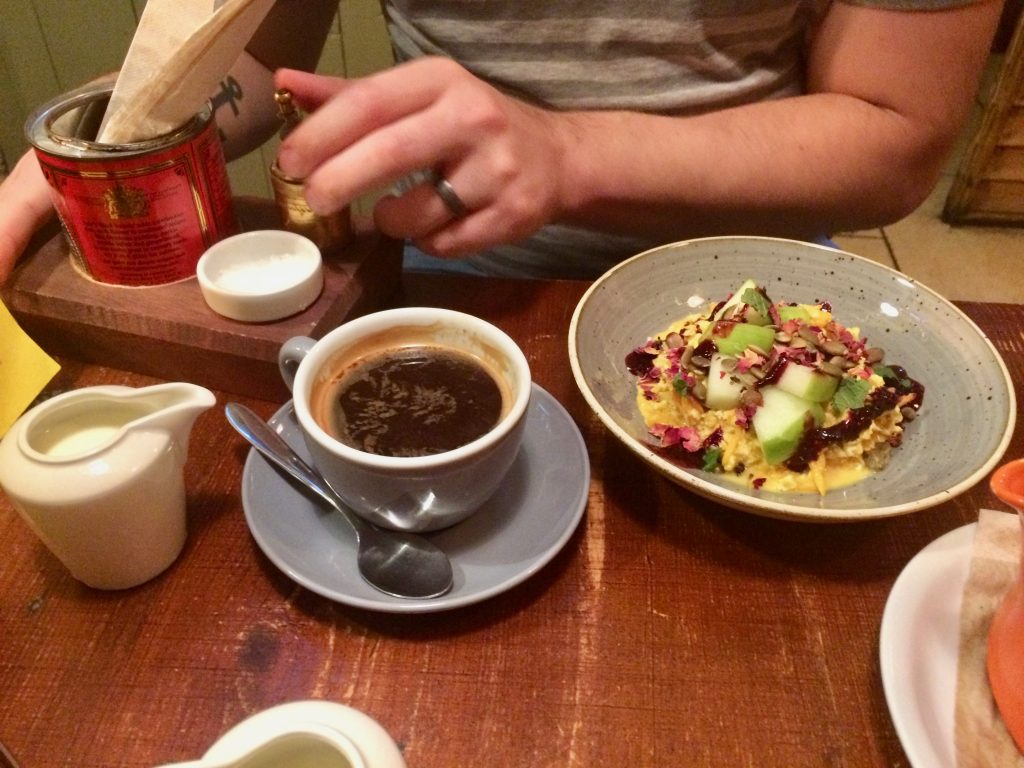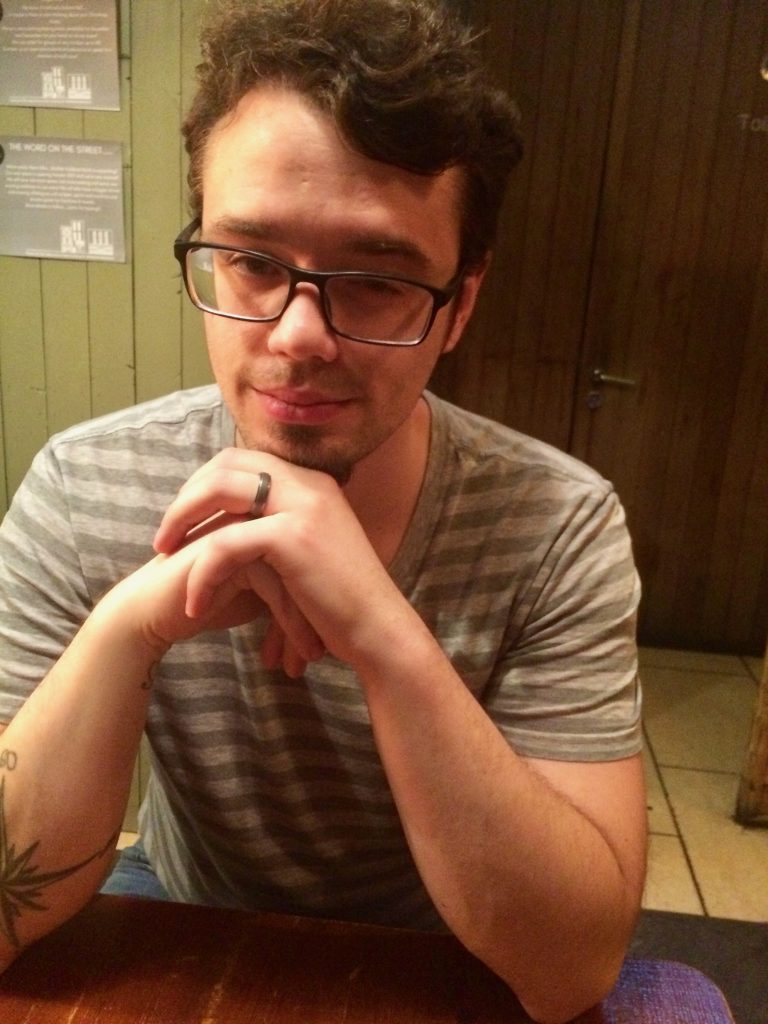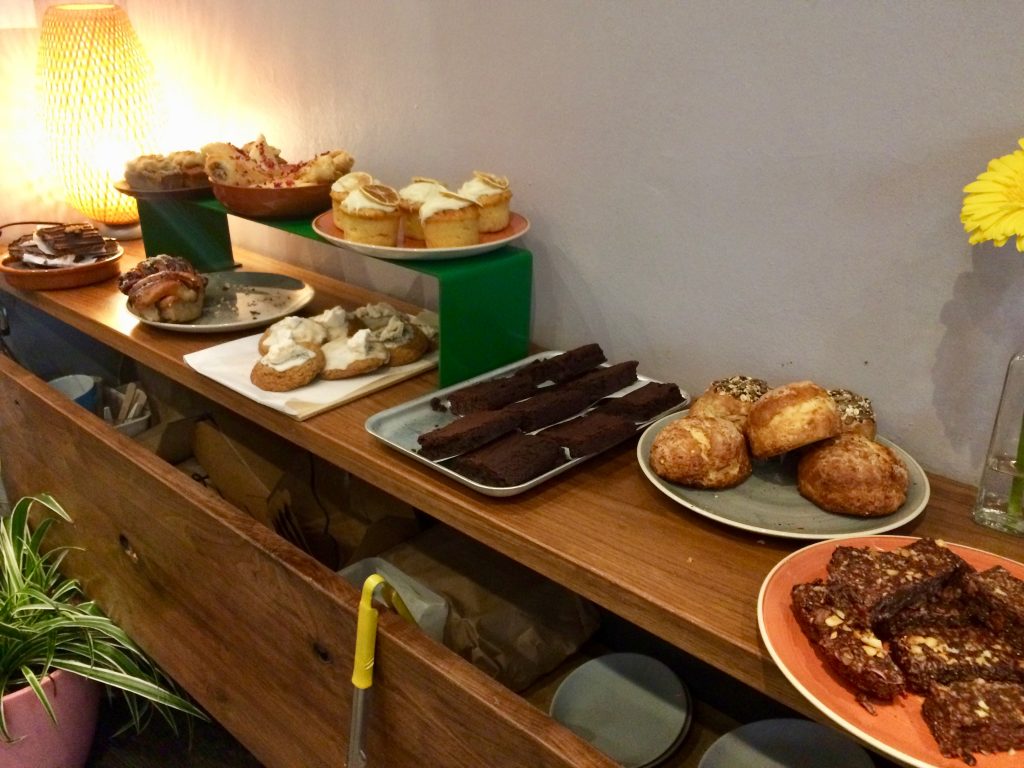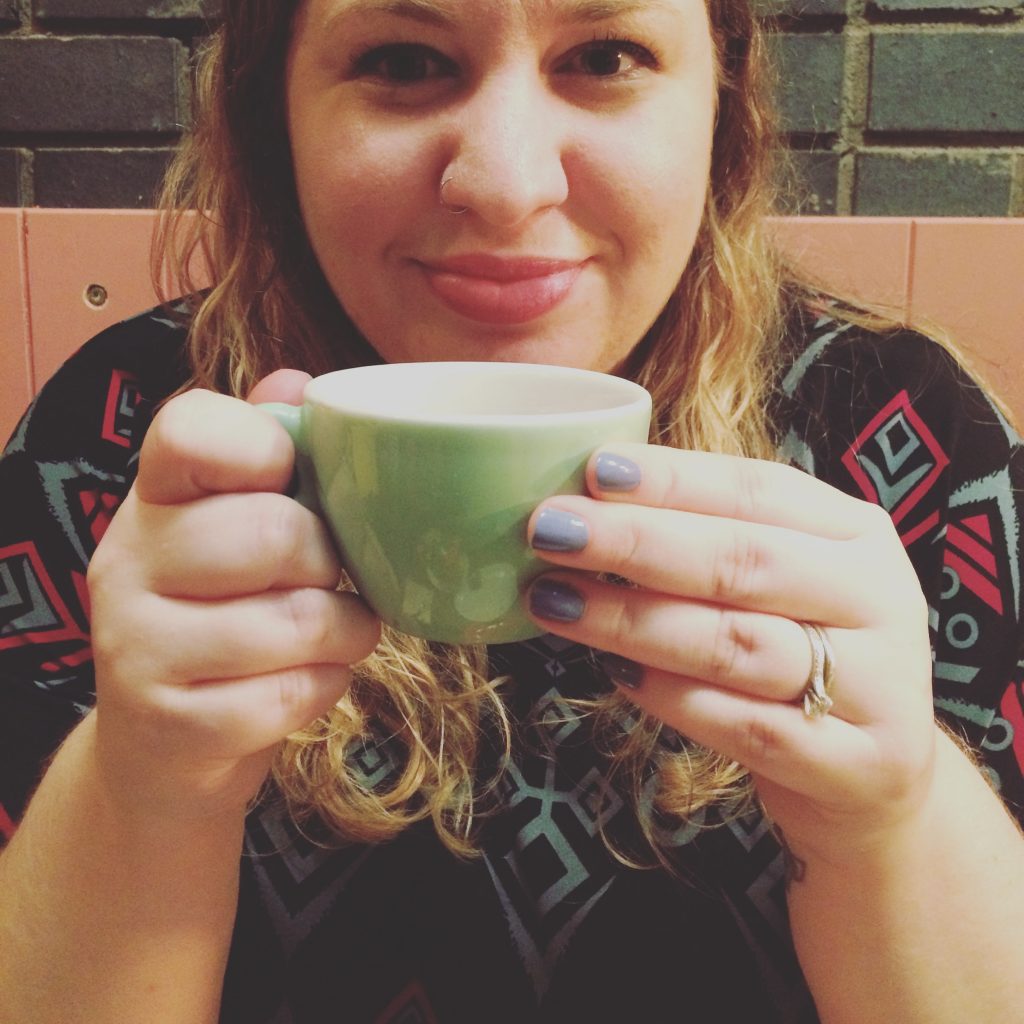 More Cafes? Why Not…Enjoying Cafe Nero in Temple Bar
We were exhausted. It was hard driving on the opposite side of the road in the city while sleep-deprived. We knew we HAD to see The Book of Kells and Long Room at Trinity College. We searched out parking. Unfortunately we couldn't find a charger at Brother Hubbard so we found a cute little coffee shop to charge our phones for pictures. We decided not to bring out the big 'ole Nikon for Dublin. It was a lot easier snapping pictures with our smartphones. Cafe Nero welcomed me with warmth and delicious smelling coffee. I ordered a mocha and was delighted that it wasn't overly sweet and the perfect amount of espresso. We sat and watched groups of people pass in Temple Bar. It was lovely. We laughed so hard at the Stag groups (bachelor parties) who were dressed up crazy. One man was dressed as Snow White and he had 7 Dwarfs with him, pub crawling. Everyone was dressed differently and I was surprised to see so many people smoking! We just took it in and drank long sips of coffee. Dustin laid his head down and tried to take a quick nap while our phones charged. We were immediately proud of our travel savvy selves who made sure we had convertors with us!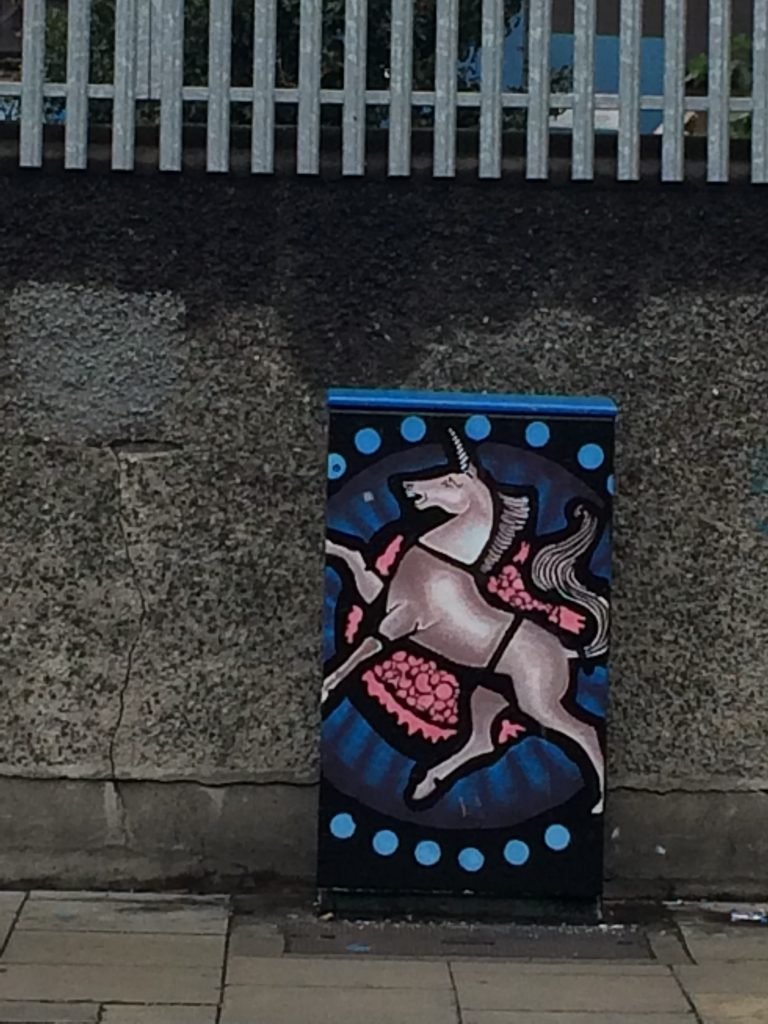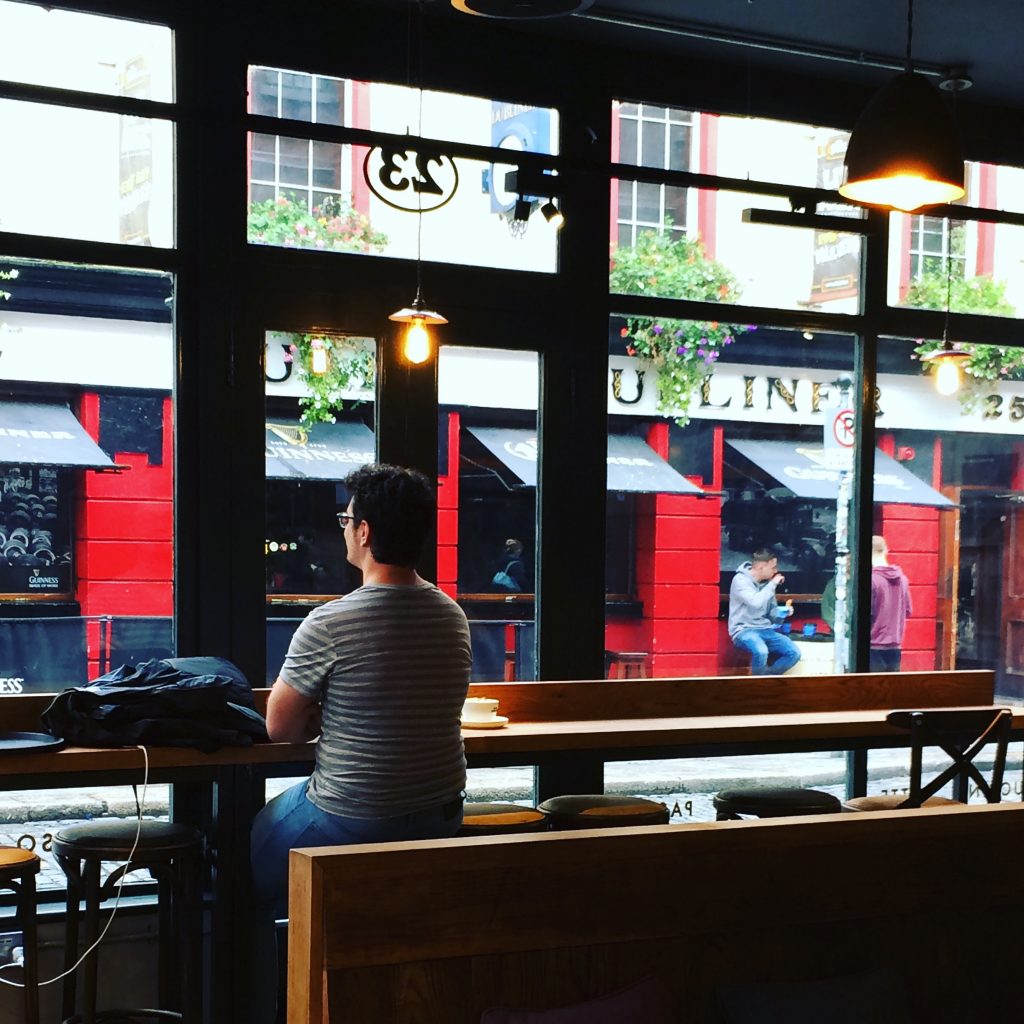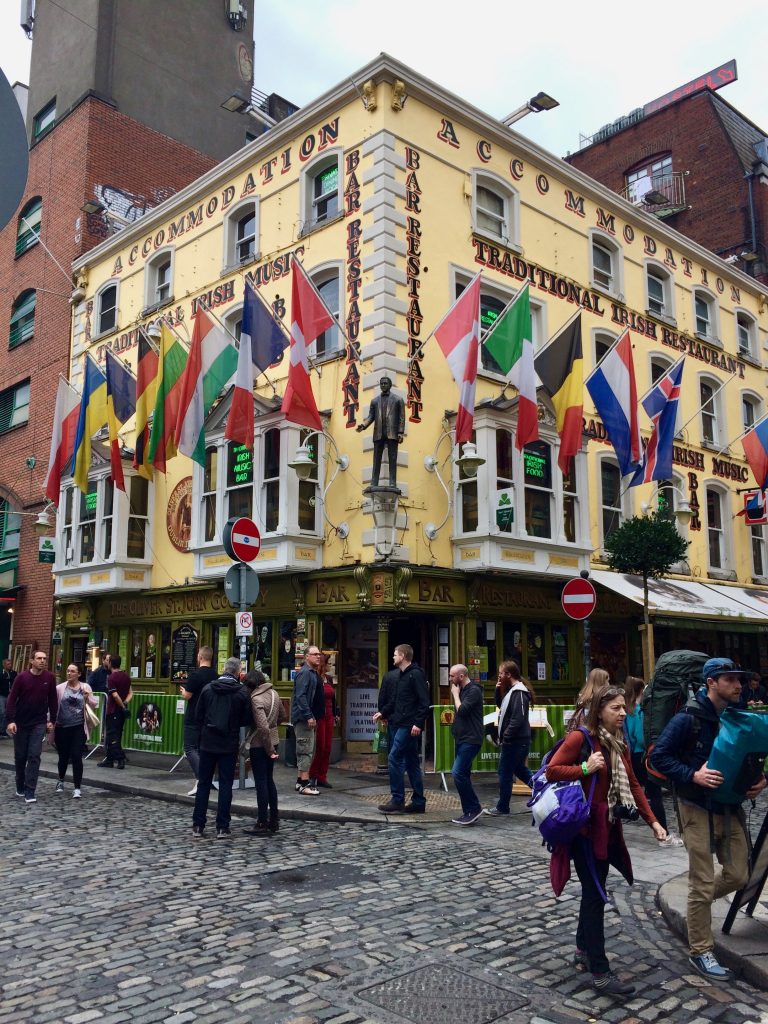 Trinity College, The Book of Kells and The Long Room
I had meticulously planned our trip to Ireland. I knew the "must-sees" and the things we could pass on. Immediately, we recognized we wanted to see Trinity College. This beautiful campus in the middle of Dublin is home to The Book of Kells, Ireland's National Treasure. This is an ancient book that was written by monks. The colorful scripts are beautiful and depict some of the New Testament.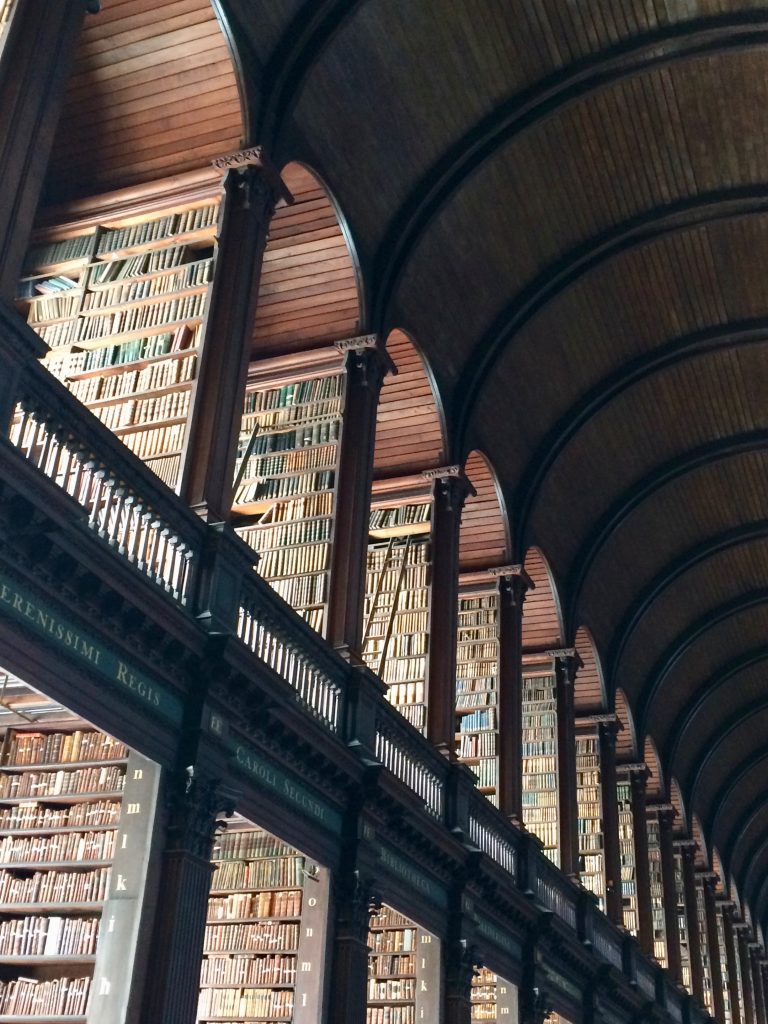 We walked over and made sure to get fast track tickets online on our phones. The tickets proved to be faster than standing in the winding line. The space is like a museum leading up to the Book of Kells and then the Long Room. We were excited to see the Book of Kells but it was difficult because there were swarms of people around the glass enclosure. I can't even tell you what page it was on, but we saw it!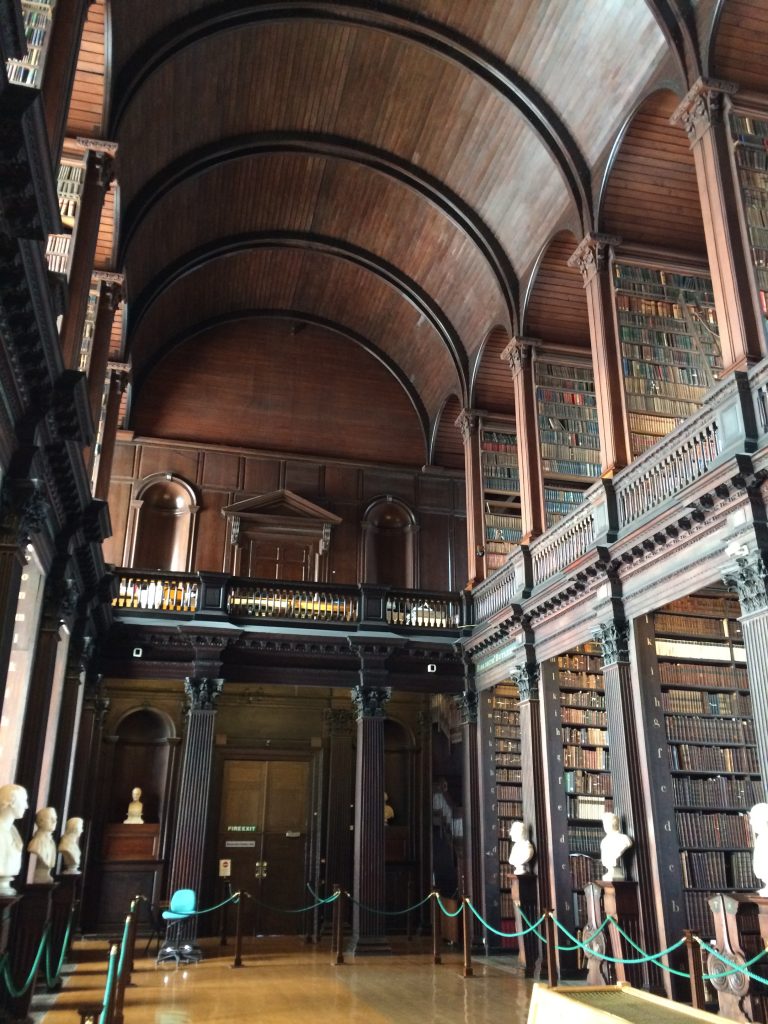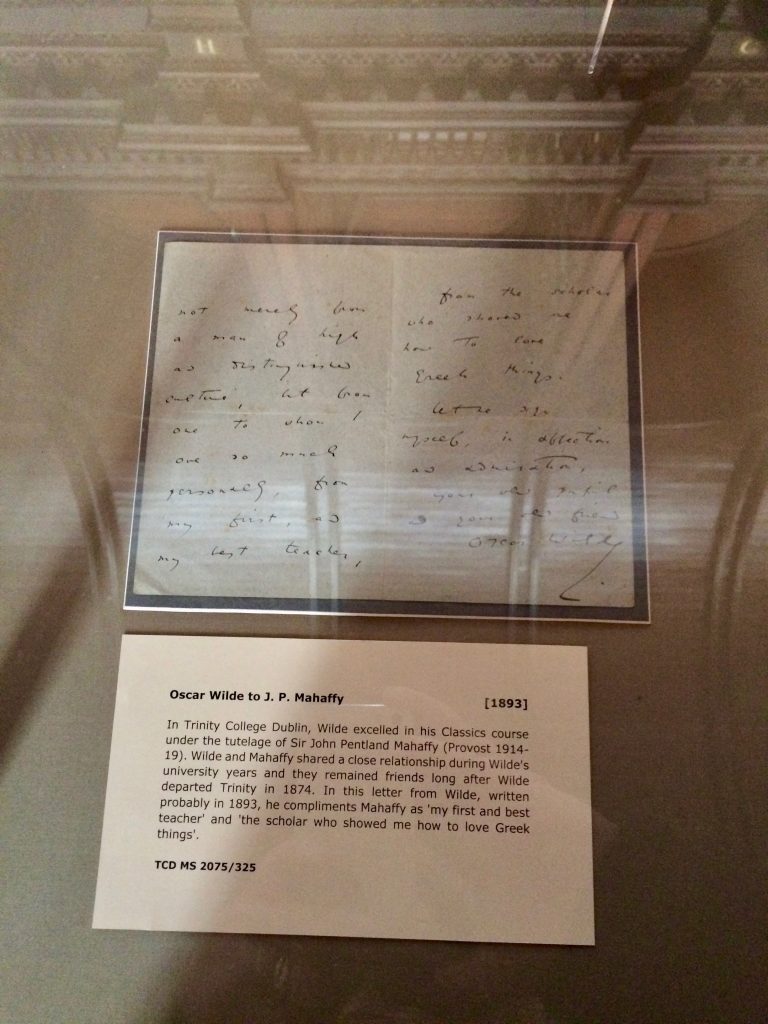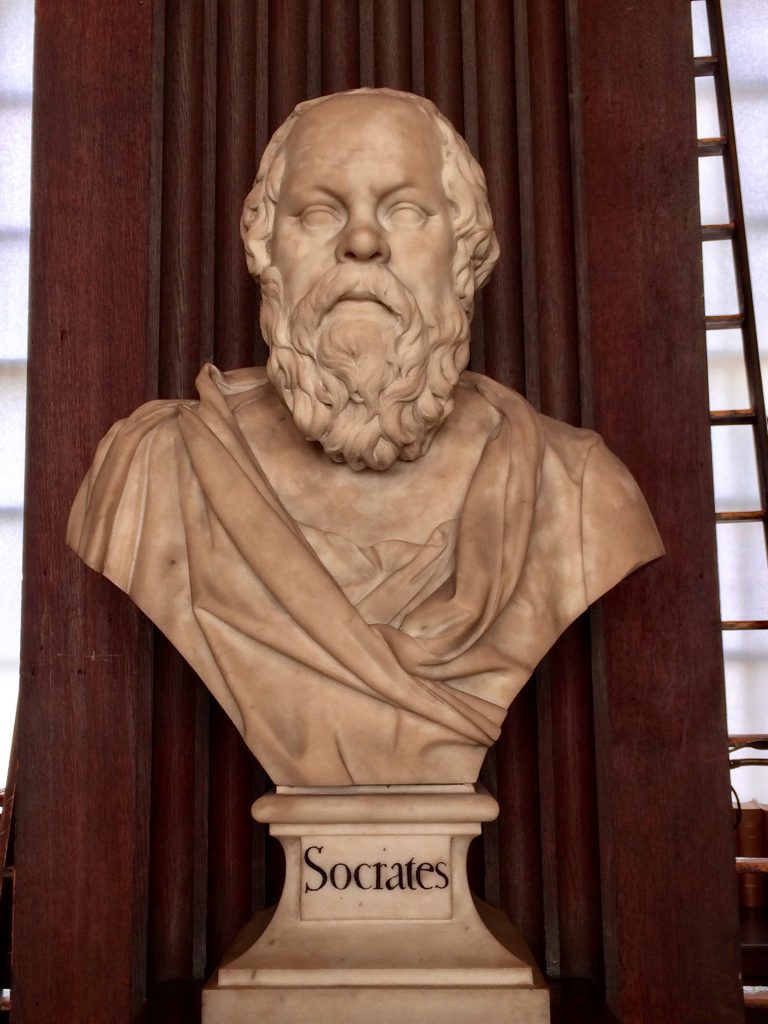 When we walked into the Long Room, we were in awe. None of the pictures do this amazing space justice. From the sculptured busts to the levels of books, it's gorgeous. The smell was delicious. It smelled old and like old books. I took video, a thousand pictures, and tried to read the different book covers. Along with the space, there were exhibits of famous writings (Oscar Wilde) and a copy of the Irish Declaration of Independence. We also enjoyed seeing the Trinity Harp, which is a medieval harp. It's one of three existing Gaelic harps. Unfortunately you can't just take books off the shelves or sit and read. There were a lot of tourists and it made it hard to relax. We spent as much time as we could before saying farewell and walking downstairs into the gift shop. Although the space is amazing, I wish they had a better crowd control system so there wouldn't be so many people. But, I get it, it's a popular place!