When we woke up at The Park Vista in Gatlinburg on Sunday, June 5th,  we decided to head down to the awesome pool! There is a big waterslide and two different tiers to the pool. (My little sister stayed here on her honeymoon!) The entire space is held in a large open-window building and it's very warm in there. It's one of my favorite pools to go when in the Smokies.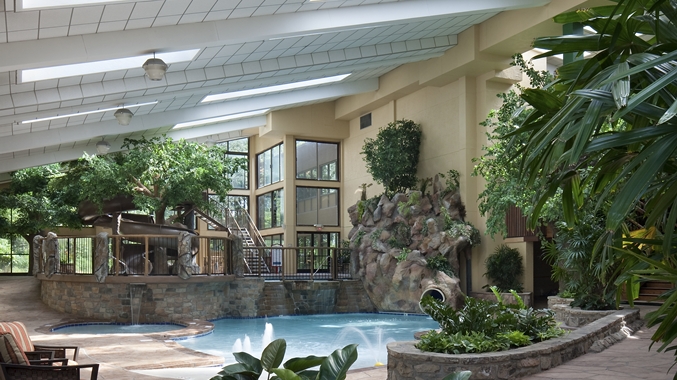 When no one was looking we took turns going down on the waterslide our stomachs and laughing a lot. It was a pretty fast slide. Afterwards, we ran back to the room, got ready, and were on our way.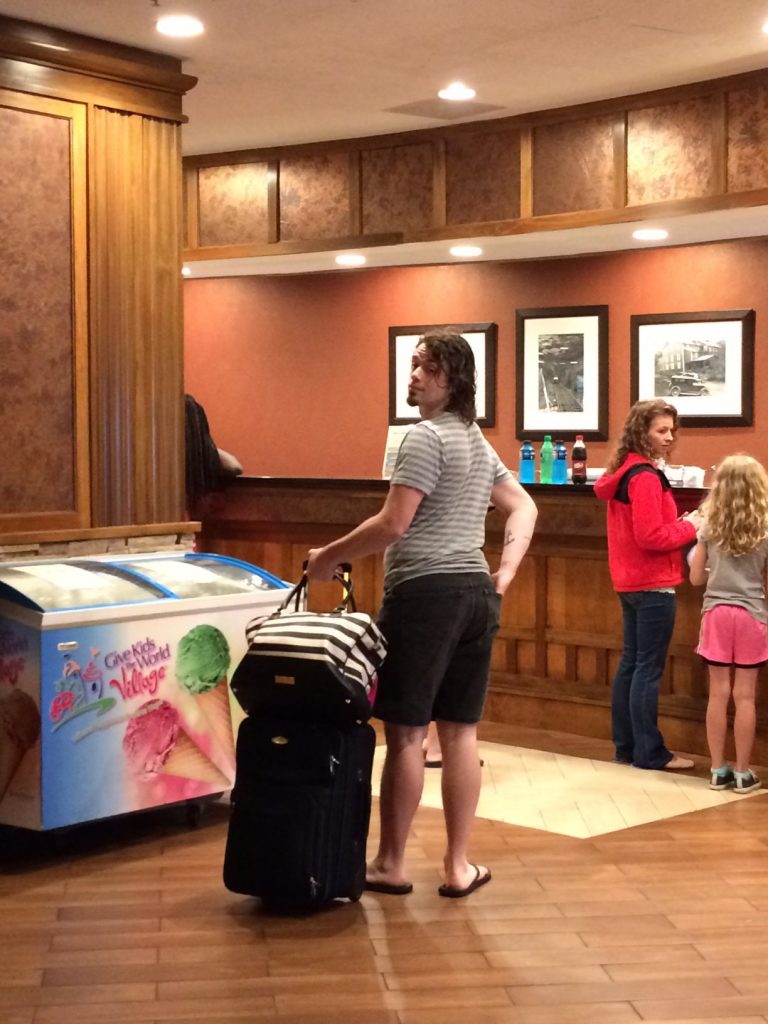 Instead of heading straight to our bed and breakfast in Waynesville, North Carolina, we drove down the hill and hit the main strip in Gatlinburg. There are all different types of shops and quirky attractions.
Dustin described it as a weird fair that happens all year long.
Gatlinburg is one of those places that you either love or hate. I've been coming here since I was an itty bitty girl so I have fond memories here. We vacationed a lot in the area around with both sets of my grandparents. I love the odd shops like the Beef Jerky outlet and Ripley's Believe It Or Not Museum. It also doesn't hurt that the scenery is beautiful.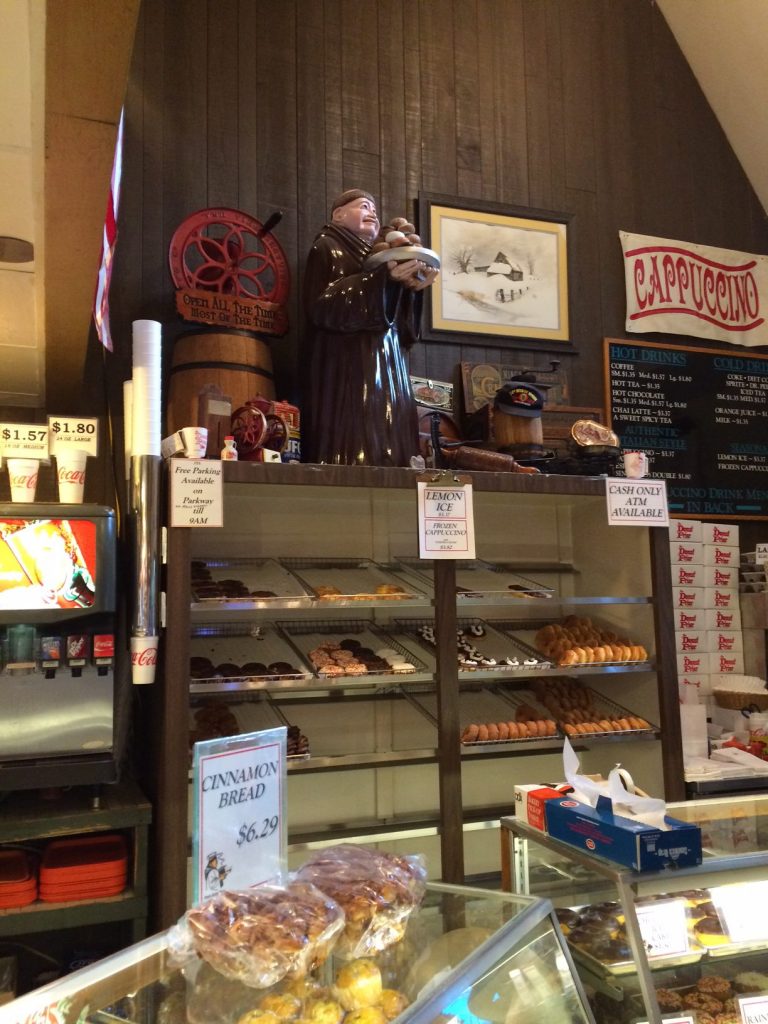 The Donut Friar, Gatlinburg, Tennessee
It was raining. That put a damper on our day. Most of the shopping is outside. So we ate at Subway and then walked around to the different shops. I insisted we stop at The Donut Friar. This shop has THE BEST donuts in the world. Dustin later said he wasn't impressed.
I almost murdered him.
He got to eat much more than I did. I only had a little bite because of my new diet.
Each donut is made fresh in the morning and the little shop is located in The Village. There is also a lovely coffee shop right down the way but the line was too long and we had to get going.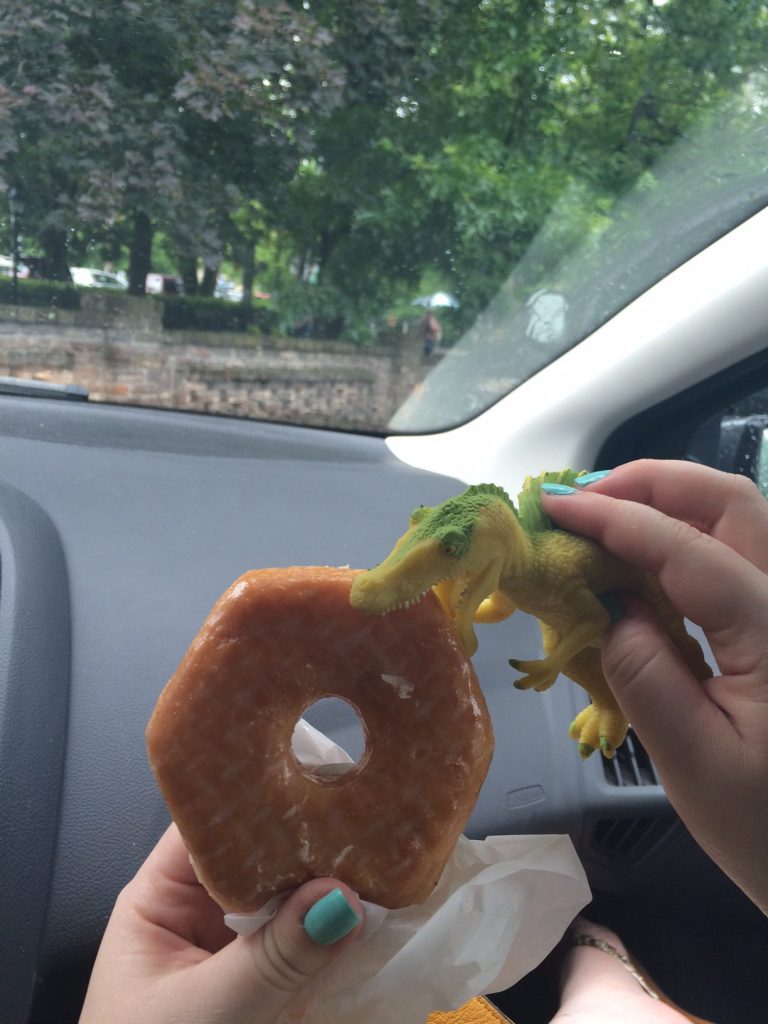 Dino approves.
Other places we visited included random shops, bootleggers homemade wine shop,  and the moonshine distillery. Both offer free samples, which is really neat. We don't drink a lot, but don't mind having a try while on vacation. Our favorite was the Strawberry Wine and Java Moonshine! I also bought a bright pink sweatshirt for $10 that says "Gatlinburg." Dustin thought it looked kinda silly because it was so bright but I loved it!
Clingman's Dome, Great Smokey Mountains National Park
With the donut as our energy (JK, we actually ate a healthy lunch), we drove up to Clingman's Dome. This is part of the Great Smokey Mountains National Park and is located at the top of a mountain. You drive up the mountain and then go on a narrow road. At the top there is a small visitor's center, port-a-pots, and a 1/2 mile hike to the top. On this day, it was very rainy and foggy. In fact, when we got to the place to park we couldn't even see out. I remembered coming here as a girl and it was really awesome. Unfortunately we didn't get a peek at the sights the entire time.
Even though it was sleeting we decided to hike to the top. It was only 1/2 mile so it couldn't be hard, right? Oh my! It was a challenge. It was straight up the entire time. My legs were very tired and I had to stop a few times. It was frustrating because I've been working out and trying to get in shape. But, we made it to the top and it didn't take too long, just a few short breaks.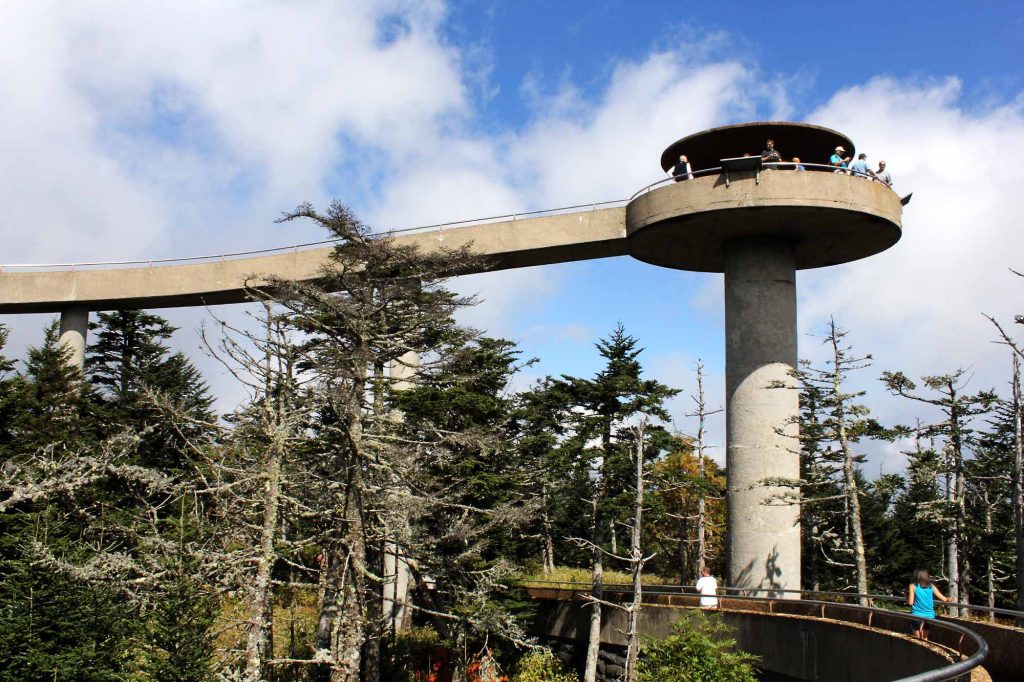 The dome itself is pretty neat. Once you're at the top you're supposed to be able to see over 100 miles on a good day. For us, we could only see a few feet. It was foggy and cold. We still enjoyed the physical challenge though…and met some Christians who were climbing to the top to praise Jesus. That was really cool. We got back in the car and went on our way to Waynesville, North Carolina which took us about an hour and a half from Gatlinburg.
The Yellow House Bed and Breakfast, Waynesville, North Carolina
We arrived at The Yellow House at about 4:00pm. Last year we found this adorable bed and breakfast on Groupon. We saw they were having another deal so we bought another. The stay was $200 for two nights. It was a steal!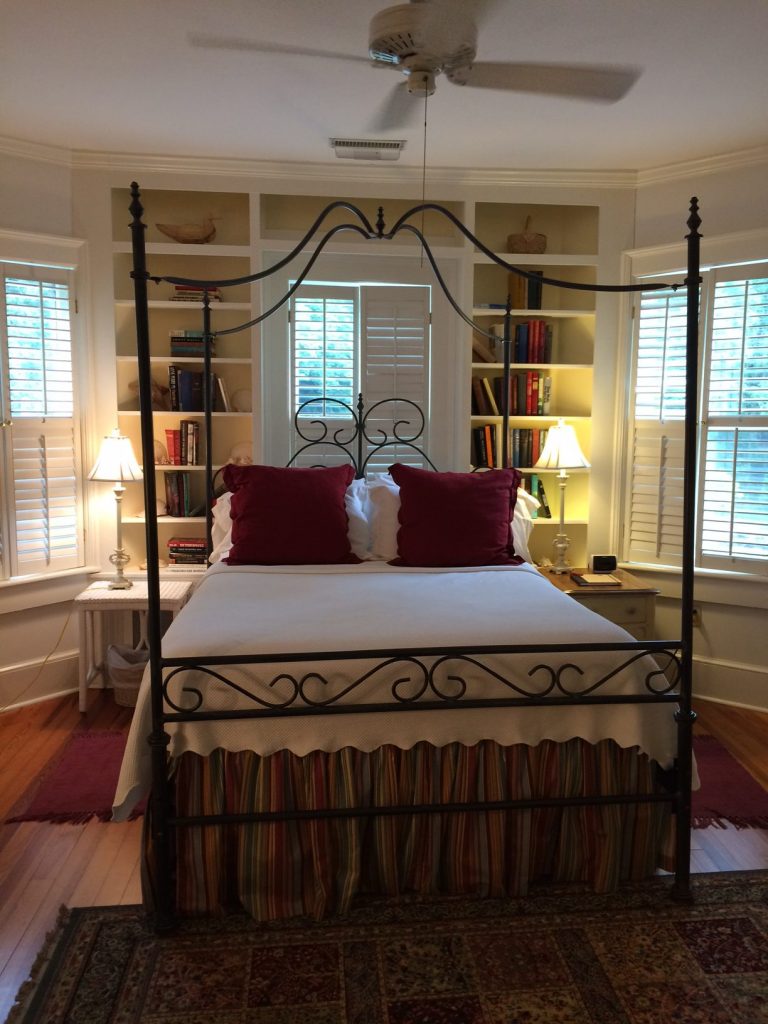 Shawn, the host, showed us to our room which was located inside the main house. Last year when we stayed we stayed in a separate suite by the upper pond. (CLICK HERE to see our trip last year.) The room we had picked this time was the Montecito. The room was lovely. The bed was super cozy and I loved the decor.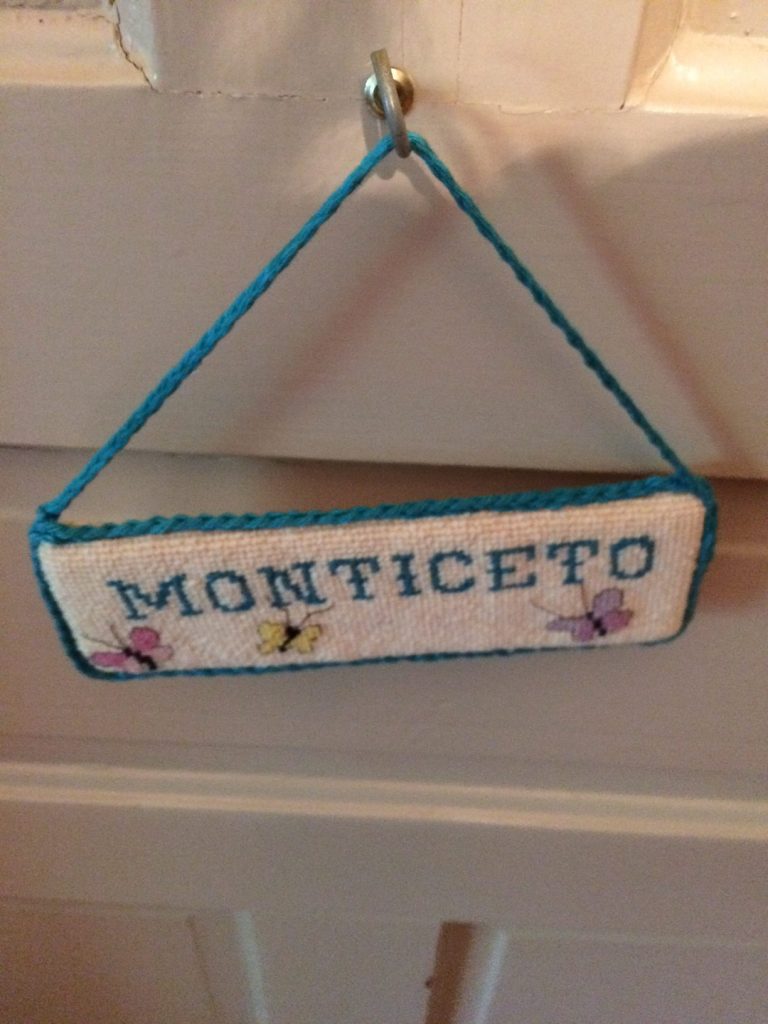 I liked that the room had charm but felt modern and super neat. The room was located on the second floor. Like last year, Shawn showed us around and made sure we knew where the snacks in the butler's pantry were. Dustin made sure to get lots of fresh cookies. I wasn't feeling too great and neither was Dustin when we arrived. We had some snacks at the wine and cheese reception but then headed back to our room. Surprisingly, we stayed in the room the entire night. I had thought we'd go to The Sweet Onion, a restaurant I loved from last time, but it was closed since it was a Sunday.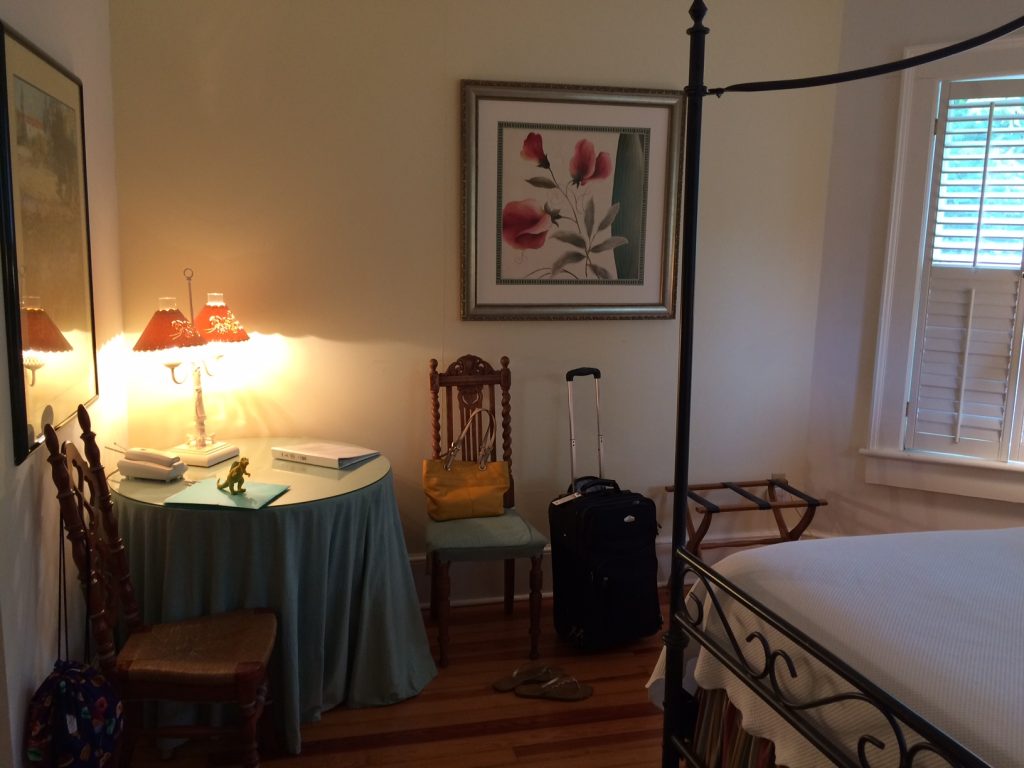 I took a bath and put on one of their cozy robes. We ate some food we brought in the room and also had some snacks that were free. The mini fridge was stocked with drinks, which was a nice touch. I loved the included bath salts which smell so heavenly. Some of the games we played were Chinese Checkers and 3/13.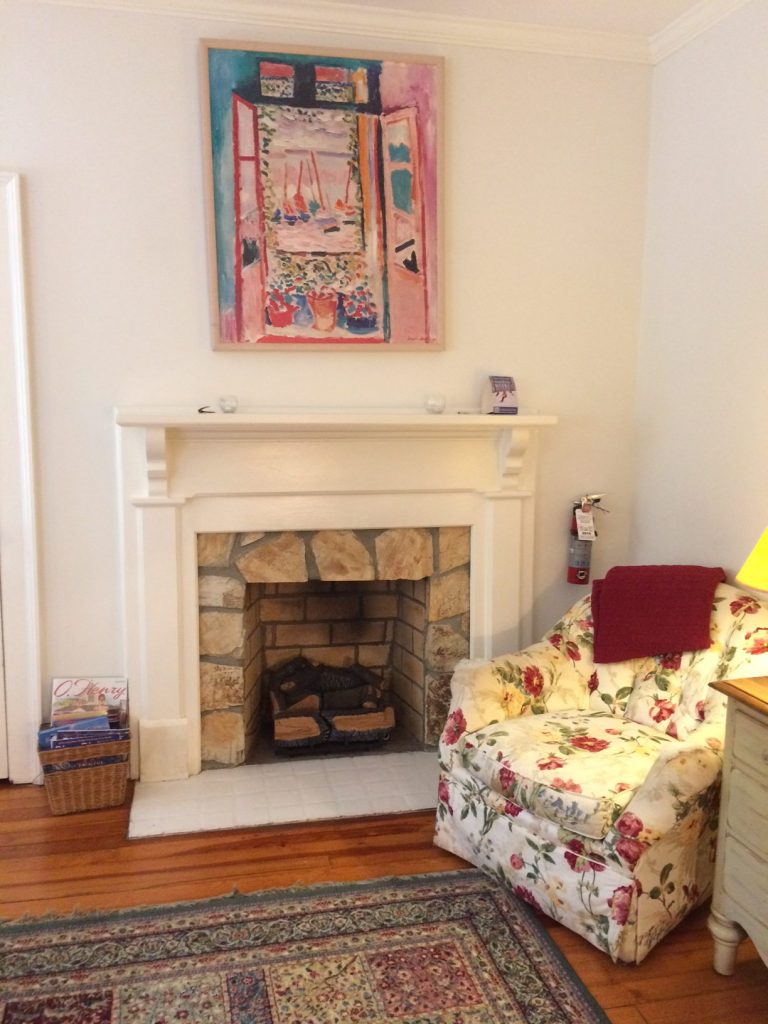 In the evening we turned on the fireplace. I loved sitting in the big overstuffed floral chair and reading. So did Dustin. Our room also had a coffee maker so we made some tea for me and coffee for him. It was very relaxing and cozy.
I think we were both shocked when we went to bed at 10:30pm! (There are no TV's in the rooms. There is wifi, but you're encouraged to just connect with others).
Another cool aspect of the room was that there was music playing through a sound system that's wired throughout the house. You can turn it off or up/down. I liked the jazz and classical sounds. It made the experience feel extra special. We had our own private bath and toilet which was nice as well.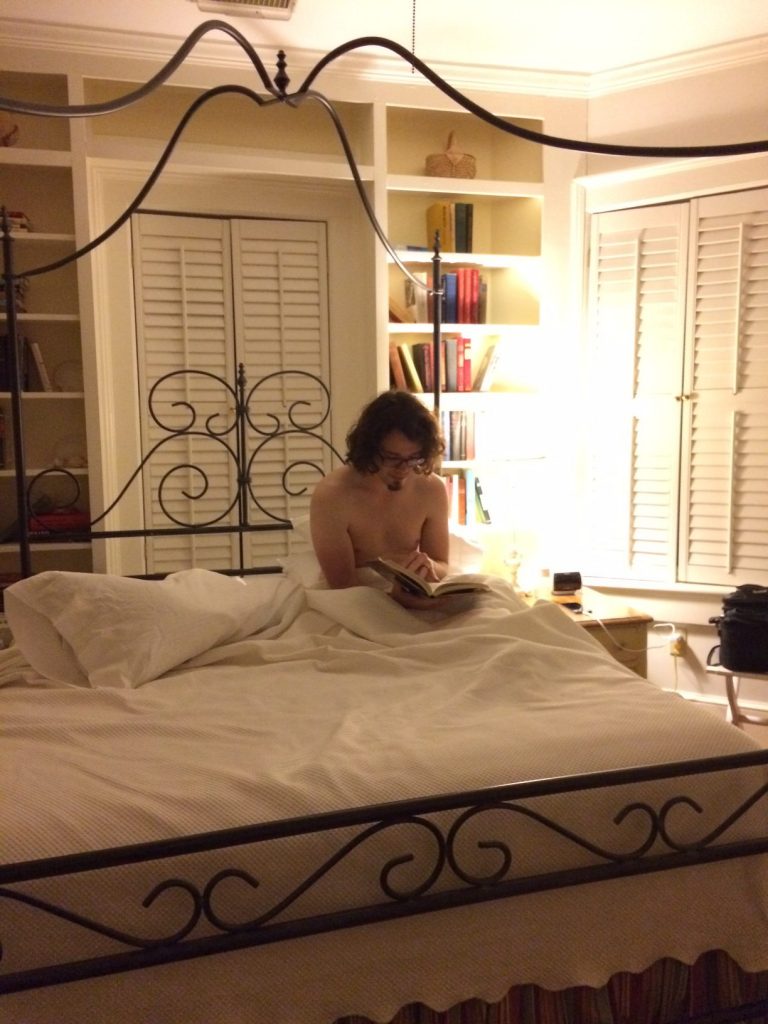 Our room was rounded and there were windows all around the bed. You can see in this image where the room was: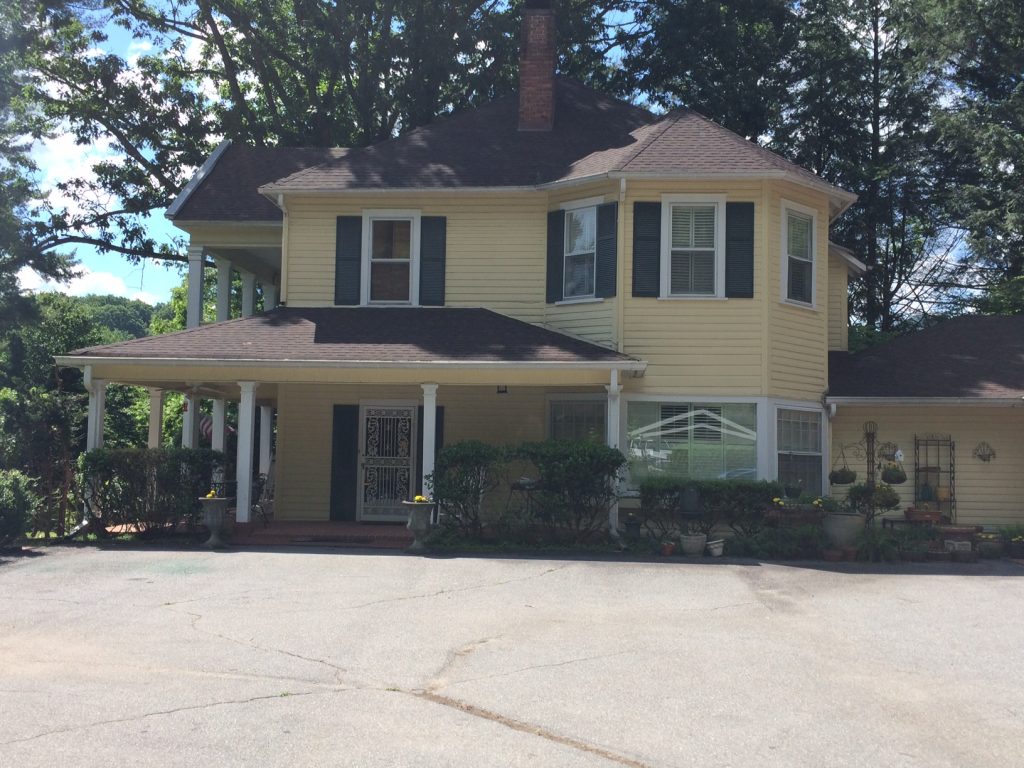 Our bed was between the three windows in the back which are poking out. It was adorable. The next morning we awoke for breakfast on the patio and a full day in Asheville!
Love & Laughter,
Tiff