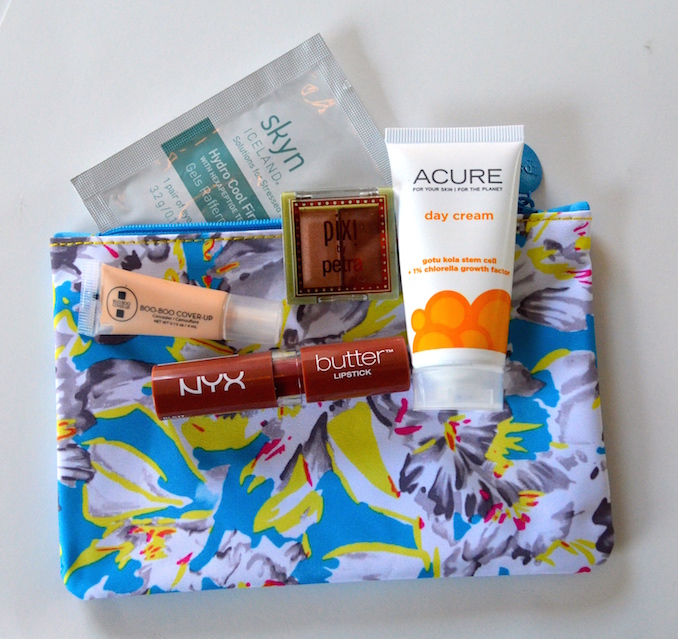 March's Ipsy bag was themed Floral Fantasy. I loved the bag and the fun floral print for spring. For me, it seems each month keeps getting better and better through  Ipsy. So proud to be a member for over two years and sending much love to Michelle Phan!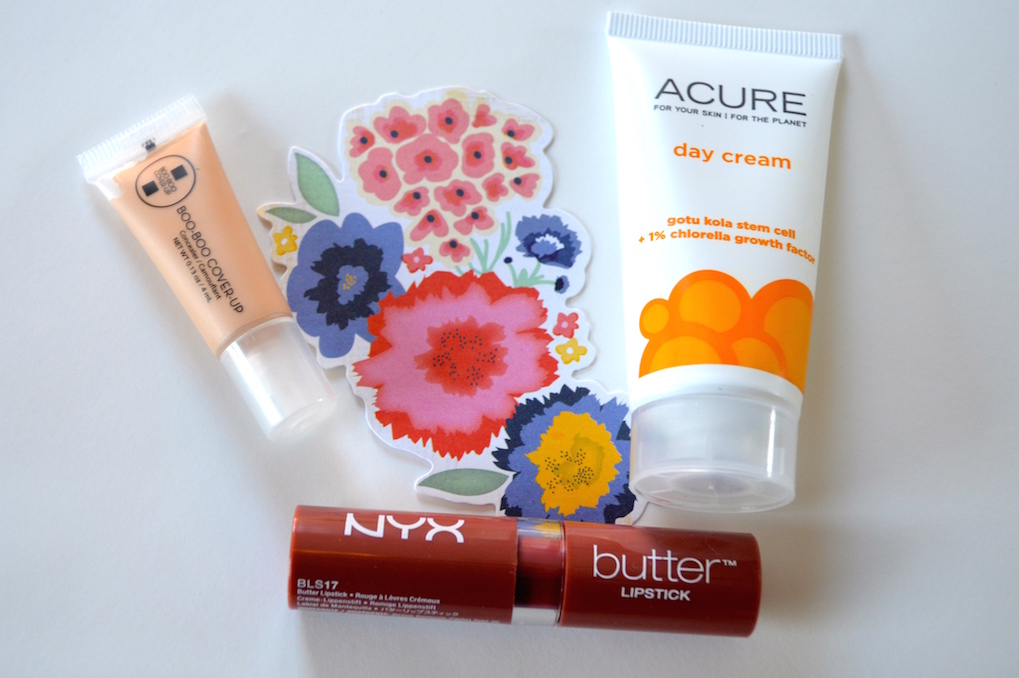 A mix of lipstick, lotion, eyeshadow, and more? I'm in love with the variety and usefulness of these items.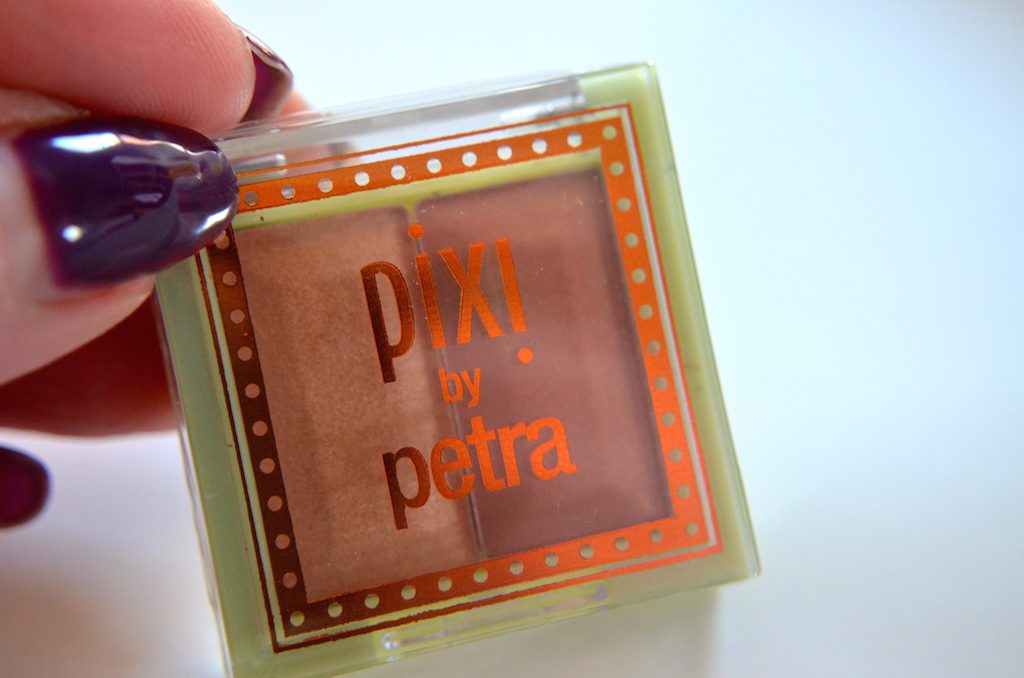 Eyeshadow Duo in Apricot Glow from Pixi by Petra, $4 
Pixi by Petra is a brand offered at Target. I've tried a few items from them in my Ipsy bag and in my Allure Beauty Box. They've rebranded and gone from simply Pixi to Pixi by Petra. Petra is the creator of Pixi. She is from Sweden and loves all things to do with folklore and fairies. The brand originally opened a flagship store in Soho, London. Since then, it's expanded and you can now purchase the bright products at Target and other retailers. This eyeshadow sample is a smaller version of their full size Mesmerizing Mineral Palette.  This palette is $12 for a full size and comes in five different color sets. The shadow is mineral formula that's made with vitamin E which is supposed to be good for your skin near the eyes. The sets are:
Rich Gold – gold, khaki, and moss green shades
Silver Sky – cream, silver, and smokey blue shades
Emerald Gold – emerald, copper, and cream shades
Plum Quartz – plum, cocoa, and pinky-nude shades
Copper Peach – peach, bronze, and russet shades
I really loved the eye shadows. I used them for a summer look and applied the lighter gold on my lid and the darker shade above it. The color stayed on almost all day. Of course, it wasn't up to par with my Urban Decay shadows but lasted a long time. Not too bad for only $12 for six shades.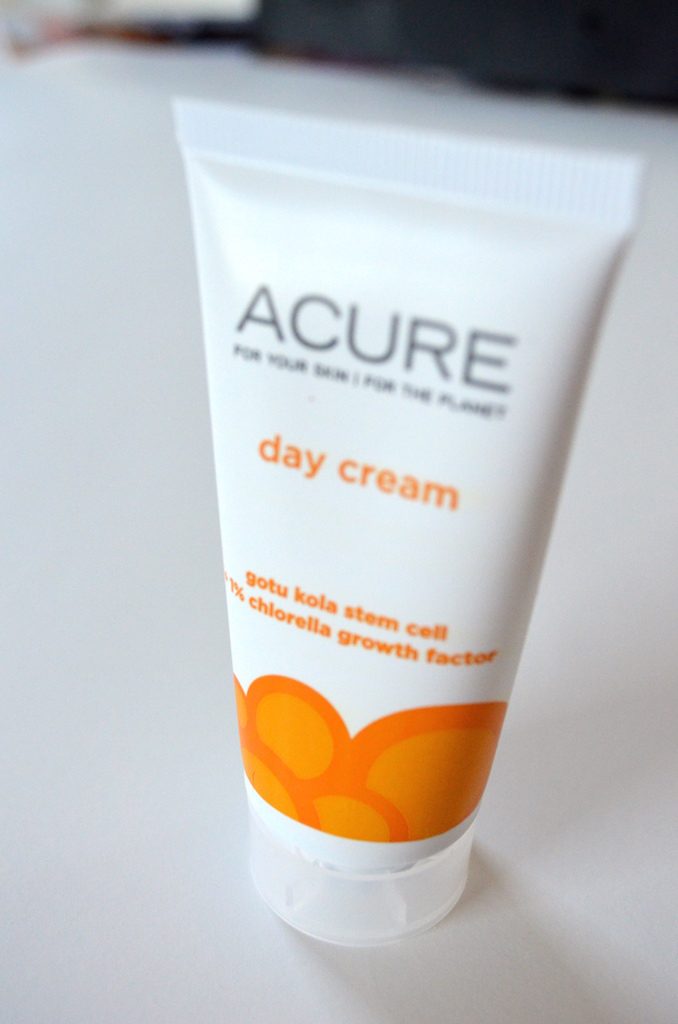 ACURE Day Cream, Sample Size 1 oz valued at about $10
I'm always down for trying a new lotion or moisturizer. I'm even more down if that lotion or moisturizer is organic! ACURE Day Cream transported me to sunny Florida where I tend to eat more oranges than physically advised in a given day. The citrus smell was strong but not too overpowering. I'll admit, I didn't read up on the product before slathering on my hands and feet. Only later, when I was writing this review, did I realize that the product is supposed to be for your face. Either way, the formula helped my skin feel extra soft and I received compliments on the smell. According to ACURE, Day Cream has Gotu Kola Stem Cells which  helps to firm you skin and fight environmental damage and free radicals. I can't really review the use on my face, but my hands sure felt great!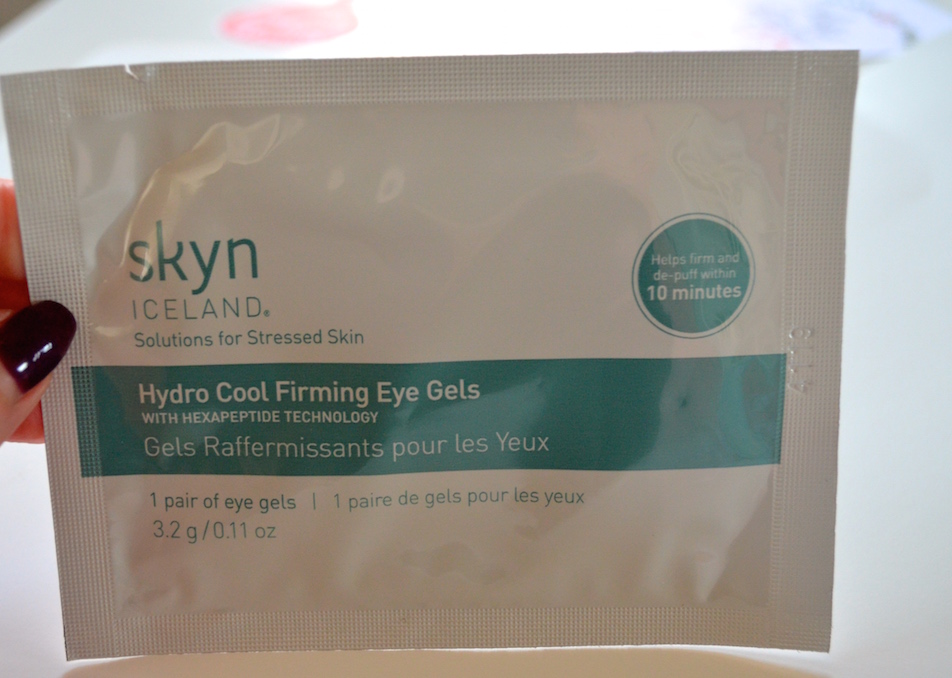 skyn ICELAND Hydro Cool Firming Eye Gels, 2 Packs Valued at $7.50
These firming eye gels were really neat to try. This is one of the reasons I love Ipsy; I wouldn't purchase these on my own. I don't have trouble with under eye bags or dark circles, but tried these out one night in the bath. As soon as I placed them under my eyes, they felt nice and cool. I left them on for about ten minutes and when I took them off my skin felt firmer and my eyes looked bright. It kind of reminded me of someone adding air under my eyes so that they'd poof up! Although the results were nice, I passed the other set to my grandma, who I feel will get better use out of them. For those with under eye bags, these rock. I think if I ever have kids and need to look wide awake, these will come in handy. I'm much more open to trying other products from skyn ICELAND now.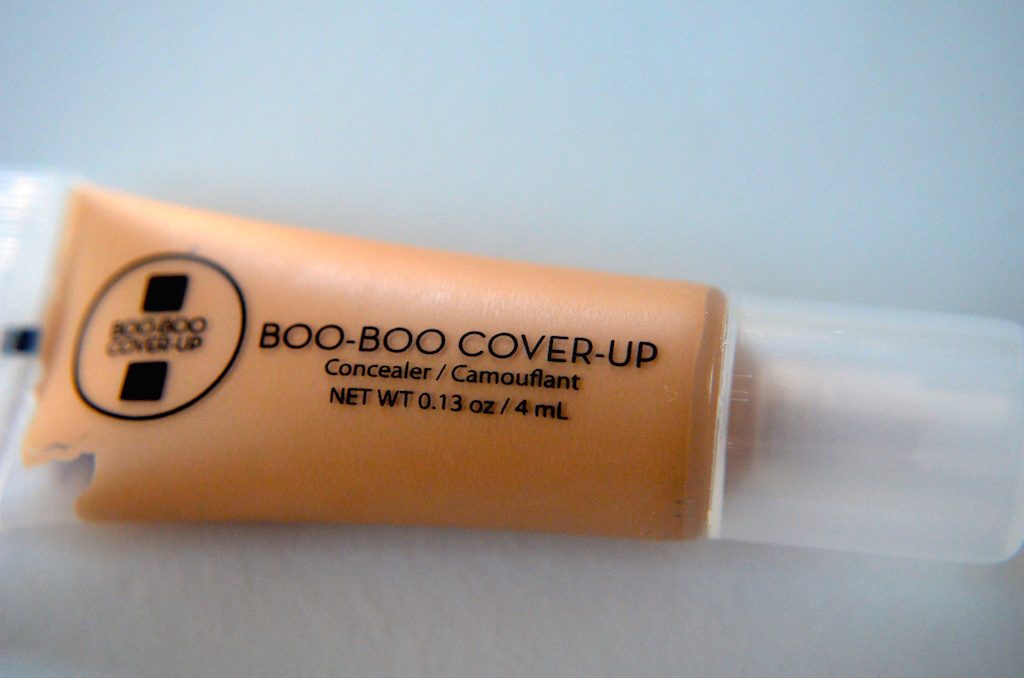 Boo-Boo Cover-Up in Medium Shade, Baby Size $10
When I saw ahead of time that I was receiving a concealer, I was nervous. My skin is hard to match and if the color isn't right, this product is a waste. I received the Boo-Boo Coverup in the color Medium. I tried it right away and it seemed to match OK. I would much rather like the Light shade but this may work for the Summer months when I have more color from the sun. What I really like about Boo-Boo Cover-Up is that it is made to help heal blemishes while it conceals. It has ale, chamomile, green tea, tea tree oil, and vitamin E. It also came in a great size which regularly retails at $10!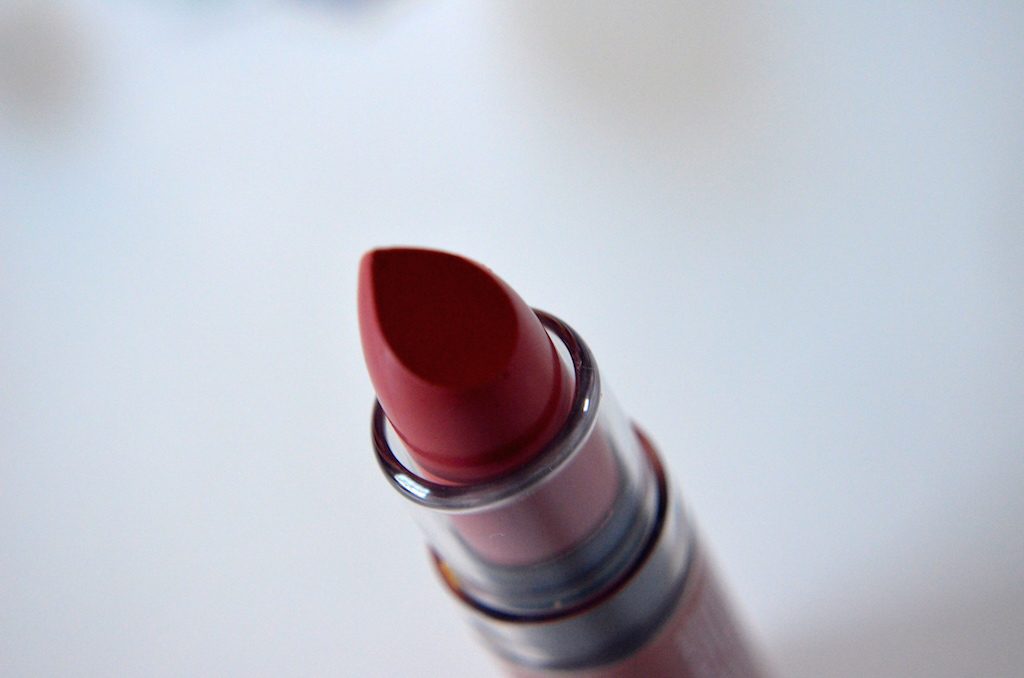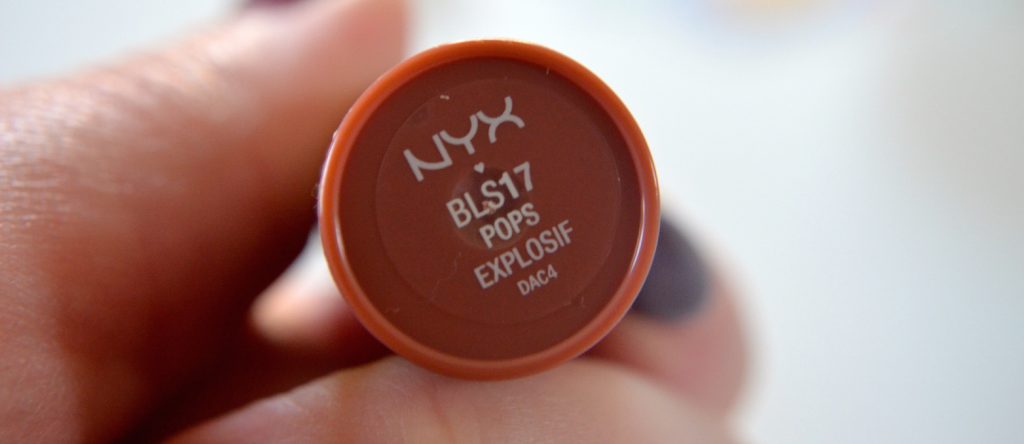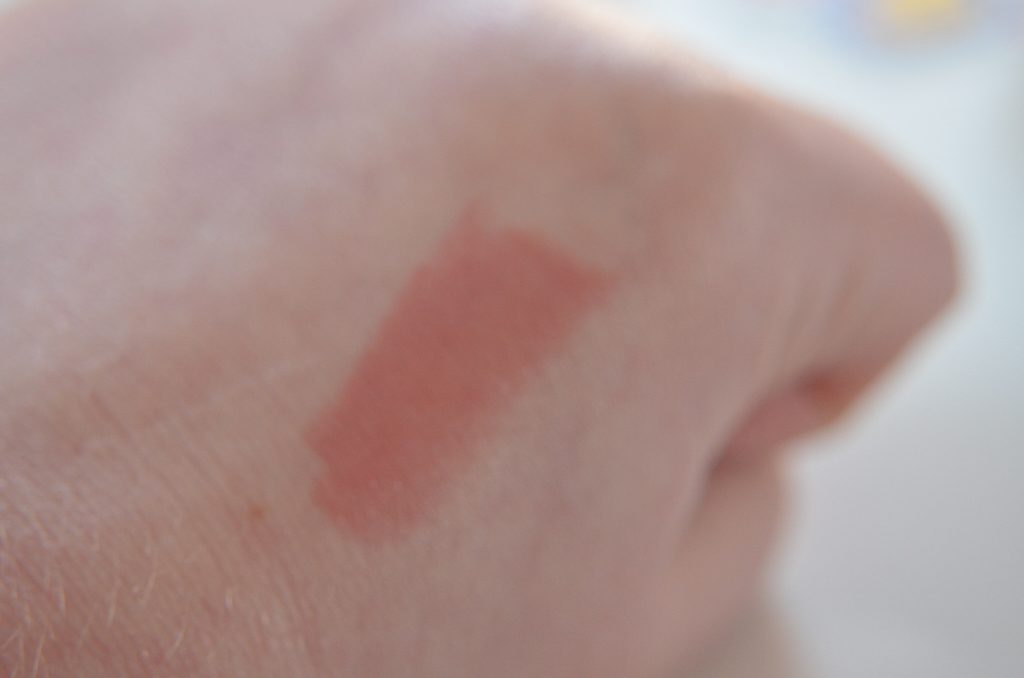 Butter Lipstick in Pops from NYX Cosmetics, Full Size $6 
NYX Cosmetics is my jam. Ever since I began following Charis Lincoln, or Charisma Star, on Youtube, I fell in love with their products. I was excited to see I would get one of their lipsticks in my bag. Unfortunately, the color wasn't one I would wear a lot. I still gave it a try. The color Pops is a nudey pink. It is a few shades darker than my skin tone and matches my lips pretty well. NYX's Butter Lipsticks are supposed to be very moisturizing and they are. I liked how it went on smooth. I didn't like that the color seemed to come off regularly and I had to reapply it. This formula reminded me more of a colored lip balm than a lipstick. Nonetheless, I really liked it and would try other shades.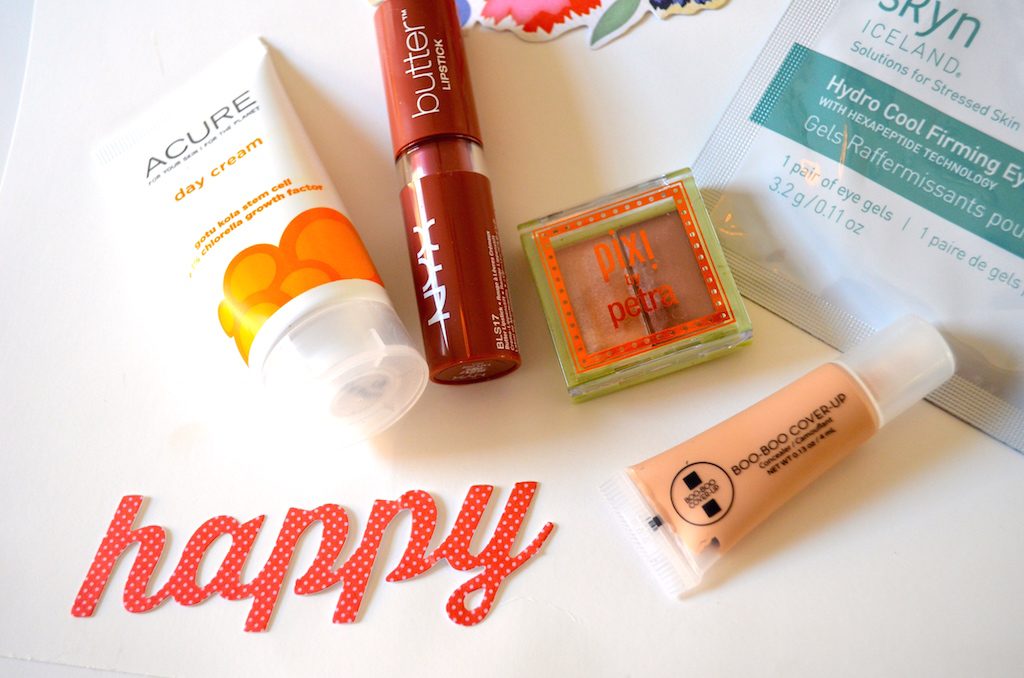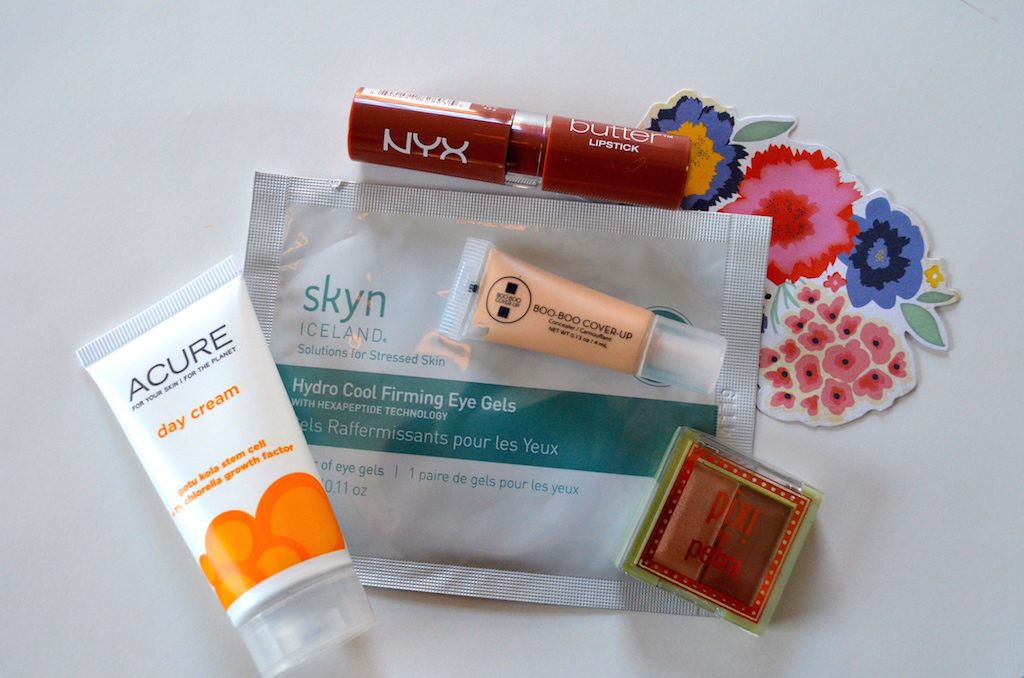 Overall: This Month's Bag Was Pretty Good
I was sad that the concealer didn't really match my skin tone but I really liked the lipstick. The eye gels were something I wouldn't buy myself so that was a nice thing to try. The Pixi shadows worked really well and I used up the ACURE Day Cream. I don't think I'll re-buy anything except the Butter Lipstick from NYX. I still felt that for $10, it was a good deal. The entire bag was worth about $37.50. That's over three times as much as I paid. For $10, I've been happy with Ipsy every time. I just began subscribing to Birch Box, so we'll see if I can say the same for that. Also, the bag this month is adorable!
*I purchase Ipsy and Birch Box on my own. However, I have included my affiliate link so if you use it I'll get a few points to use toward bonus items.