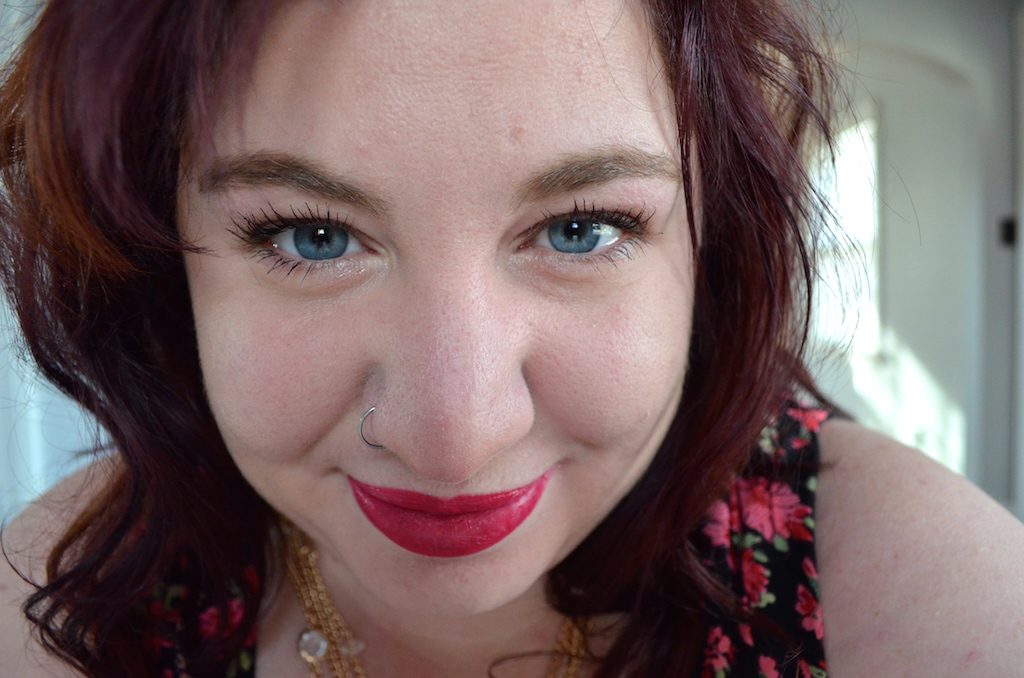 After I did the review of Roller Lash Mascara, I decided to try it another time without rushing the application. I found that I liked it a lot better and that the product wasn't as clumpy as the first review. Although I had thought I'd layer it with They're Real! Mascara, like the company suggested, I ended up liking it on its own.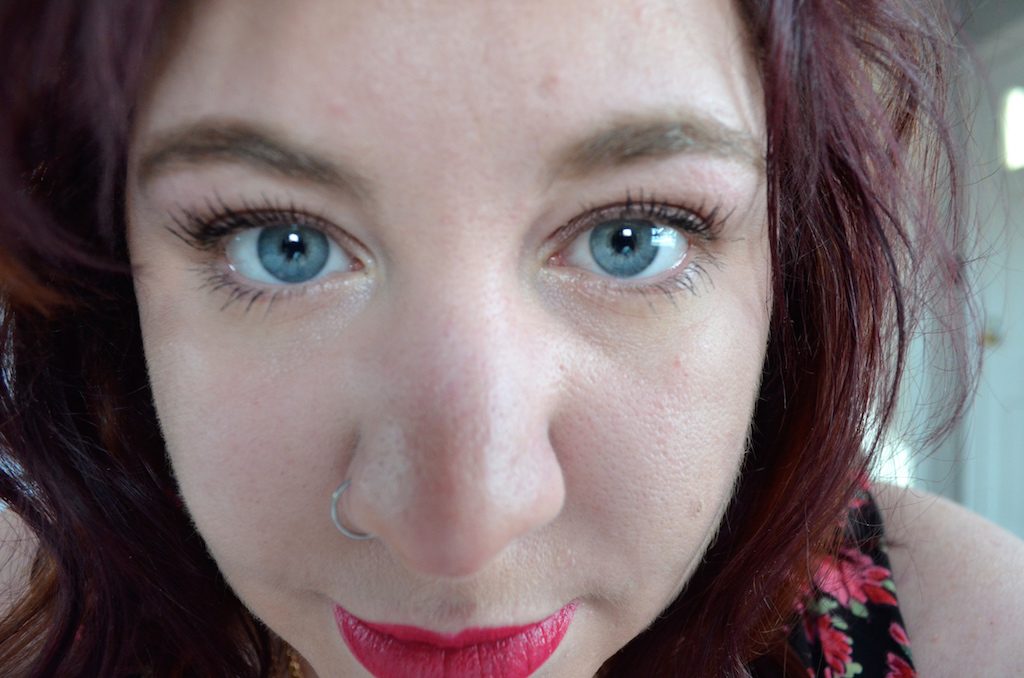 The difference? I took my time when applying the mascara and turned the wand at an angle. I ran it through the lashes more than once and separated the clumps with the end of the brush. I was surprised at the length it gave the lashes (same as before) but and was happy that it wasn't as clumpy when I took my sweet time. I also liked using the wand shape for the bottom lashes. The verdict? Maybe I was too harsh the first time I reviewed it. i liked it much better the second run. Perhaps the product is clumpy for the first application? I'm not sure.  Will you be trying Benefit's Roller Lash Mascara
 ?
Also, I tried a new eyebrow powder and lip color for Easter. In these pictures I used an older version of e.l.f. Studio Eyebrow Kit, $3 and Tarte's Power Pigment in Flush.
Love & Laughter,
Tiffany