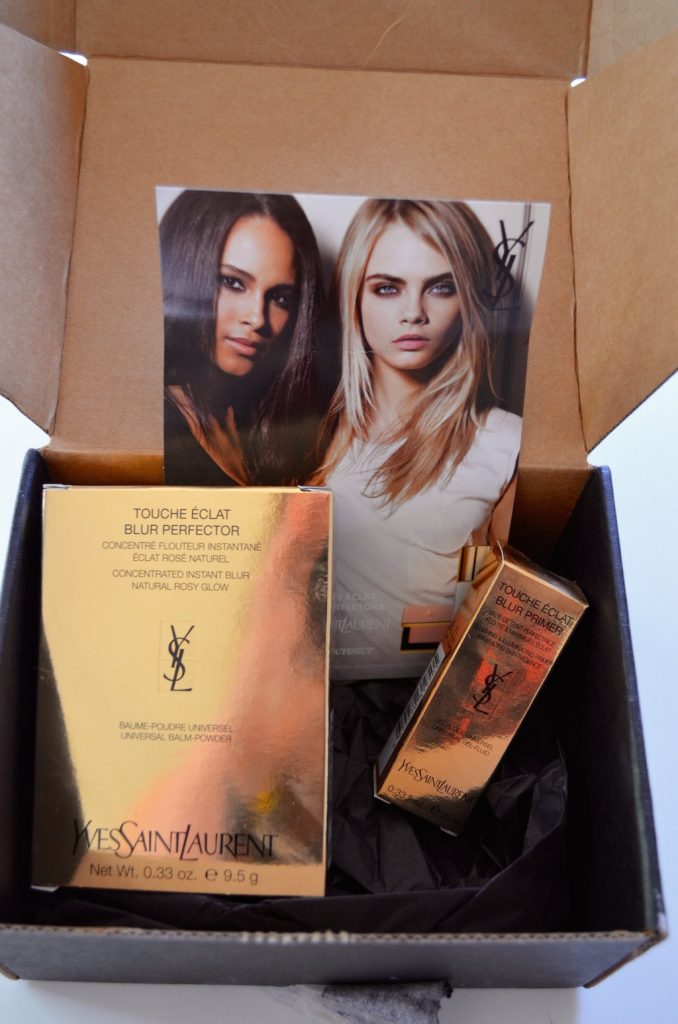 I about peed my pants when I found out I was selected to try the latest makeup line from Yves Saint Laurent! For those that don't know, the brand is pretty pricey and is offered from the world-famous luxury brand. Personally, I've tried a handful of samples from YSL, but I've never tried any full sized items.
So, how did I receive this crazy nice makeup swag? Well, I've been a member of Influenster for about three years now. This program is online and allows different people to try new products and give feedback. Now, it helps that I have a lot of Facebook friends and have my own beauty blog. I think that's why they send me more makeup than others. The program is completely free and I'm not paid to say anything in particular about the brands. In the past I've tried razors, makeup items, and even vitamins! This package is by far the highest valued item I've been sent and it made my day! I plan on writing a post later about how to become an Influenster and what to do to get sent some of the higher value items to sample. In the meantime, if you're curious, just click here and begin working on your profile and connecting your social media to the site.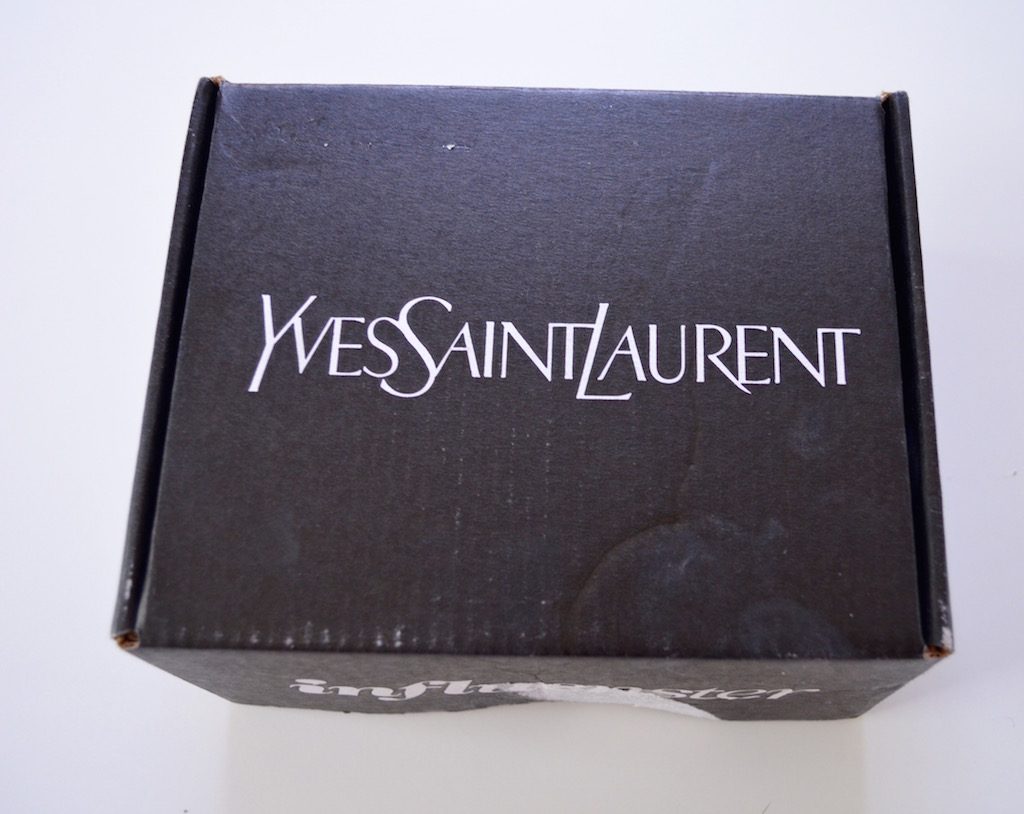 Before I received this box, I received an email with a set of questions to answer. I answered that I loved makeup and was a Very Important Beauty Insider at Sephora (I send $350+ per year there). Once I finished the set of questions, I received a confirmation email that I was receiving the box. It came a few days later and looked like this.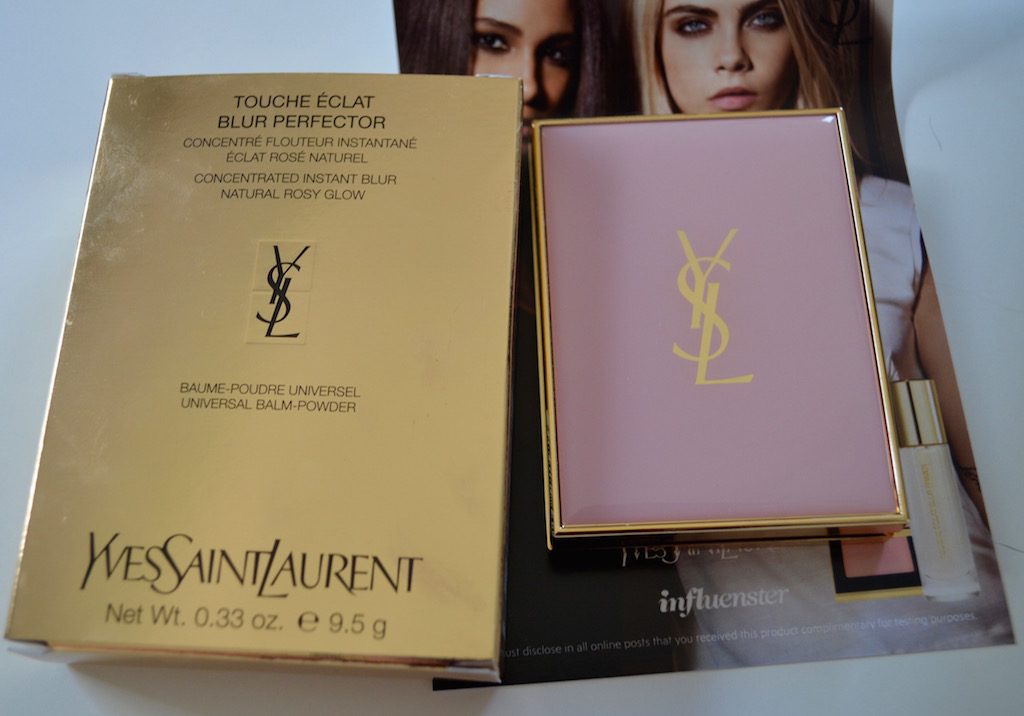 Inside the box were two different YSL products and an insert with information about the Touch Eclat Blur line. The two main products were Touche Eclat Blur Primer and the Touch Eclat Blur Perfector.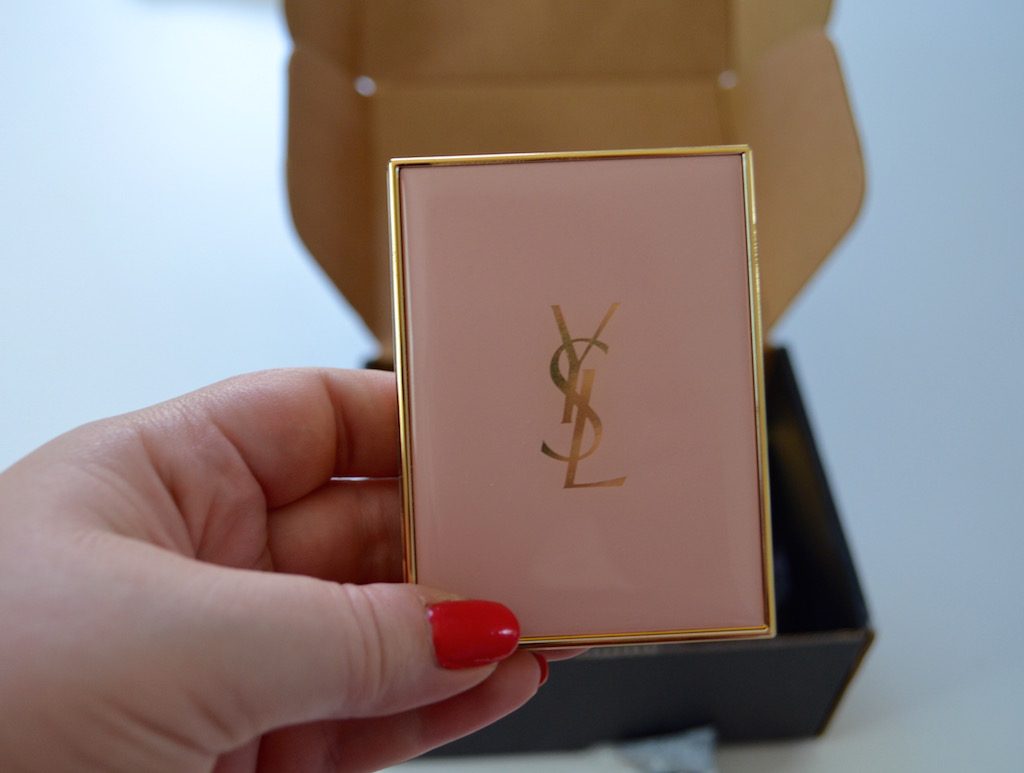 Yves Saint Laurent Touch Eclat Blue Perfector
When I opened the packaging I swear I had hearts in my eyes. The compact is  beautiful and very luxurious to hold. The packaging is a pale pink with the iconic YSL logo in gold. Once you open the rectangular compact, there is a mirror and then the product. So, what in the world is this pink formula supposed to do?
According to Sephora, the product is a blur perfector. This means that the formula will help matte-ify your skin, blur overlarge pores, and give you a warm glow. The exact description says
"This portable perfector is Yves Saint Laurent's first ever blur perfector encased within a compact. It transforms from a balm to a powder upon application to soften the skin's imperfections—creating a transparent yet subtle, rosy-glow effect. Use it alone as an allover complexion perfector, to set makeup, or as a mattifying touch up to sweep away shine and hide imperfections. Featuring one universal shade that complements all skin types, it instantly minimizes the look of pores so that skin feels smoother and the complexion appears more even. "
So, what did I think? Even though the packaging was beautiful…I didn't like it. As soon as I opened it, I applied it on top of my Kat Von D Lock It Tattoo foundation. The formula from YSL didn't mix well and basically made my makeup come off. I noticed the liquid makeup separated and drew even more attention to my large pores (sigh).
I thought maybe it was how it mixed with my foundation. I tried another day by wearing it alone. I didn't notice a big difference, but my husband said my pores around my nose did seem smaller.
You use a sponge to apply the cream which then turns into a powder. The formula feels great going on and seems to eliminate oil. Unfortunately, I wear liquid makeup almost everyday. This type of product doesn't work well with my go-to foundation so I won't have a need for it. Along with trying it all over on top of my foundation, I also used it under and it did the same thing. Another time I only used it near my oily t-zone and again, it didn't deliver. It was super disappointing for such an expensive and beautiful product. On Sephora, a lot of beauty lovers are saying they're addicted to it. Perhaps it works better with other foundations? I may try to mix it with my Clinique Almost Powder Makeup on a day when I'm not doing a full face of makeup.
YSL Touch Eclat Blue Perfector cam be purchased at Sephora for $55. If you didn't get the hint already, I won't be purchasing it. I feel as if there isn't a need for this in my day-to-day makeup routine.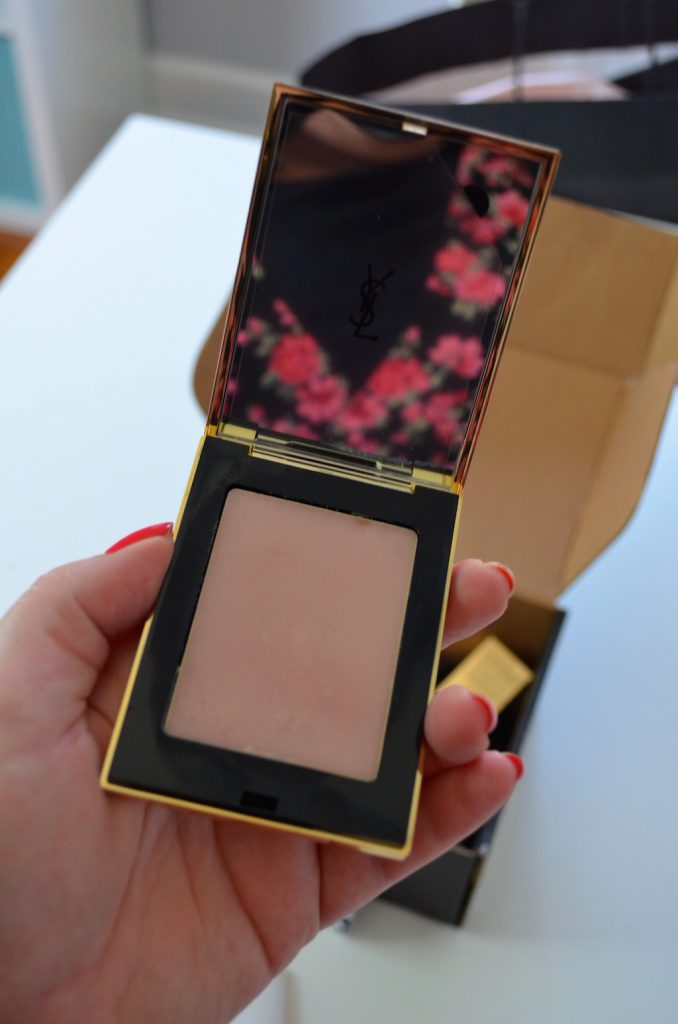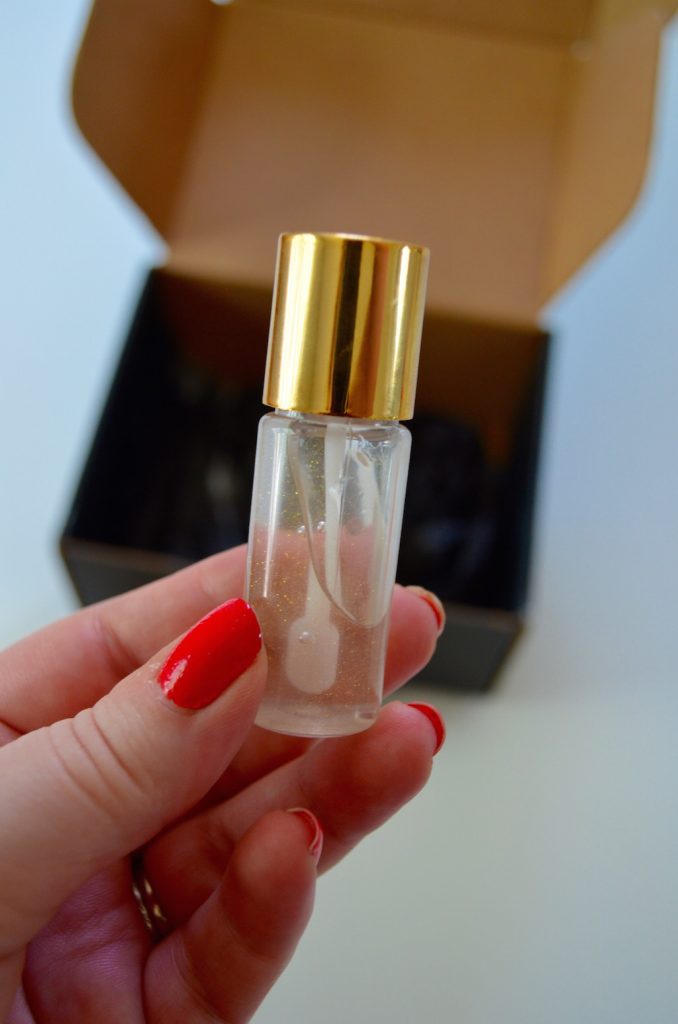 Yves Saint Laurent Touch Eclat Blur Primer
I think I've found my new favorite primer! After the disappointment of the compact, I was beginning to think Yves Saint Laurent products weren't as great as I thought they were supposed to be. Thankfully, the primer proved me wrong. I received the primer from Influenster and it was a small sample size. The container has a gold top and has small flecks of gold suspended in the liquid. You apply it with a small sponge applicator. Overall, the product is supposed to help your makeup go on smooth, blur complexion imperfections, and give you a healthy glow. Sephora says,
"Touche Elcat Blur Primer preps skin for foundation application, creating an improved, refined appearance: pores seem to be minimized, skin texture feels smoother, and skintone is more even. It's enriched with four nourishing oils—corn oil, apricot kernel oil, passiflora oil, and rice bran oil—to leave skin feeling incredibly soft without a greasy residue. Packed with blur technology, this universal primer provides a subtle, golden shimmer for ultimate luminosity. "
Boy, did this help my makeup stay put! It worked beautifully under my Kat Von D foundation (unlike the compact version) and made my skin look flawless. I even received a few compliments on my skin when wearing it. The gold flecks are interesting. I didn't see them on my skin. I suppose they blend in? The formula is very silky. I felt like I needed a lot to cover my entire face. It absorbs quickly and helps acne stars look less noticeable. I've purchased Lancomes' LA BASE PRO for $42 in the past. I would say the Yves Saint Laurent Touche Eclat Blur Primer works a tad bit better. It seemed to keep my makeup on just as long and go on just as smooth. The difference is that the YSL product helped my skin have a healthy glow. The Lancome primer didn't.
Touche Eclat Blur Primer is $52 for one ounce of product. It's a little bit larger than Lancome's (.2 ounces more). I think trying this through Influenster has definitely won me over. I saw a promotion at Sephora to receive a deluxe sample of the primer. I spent some money just to get another container of it! Now, can I get myself to invest in a $36 YSL lipstick? 😉
I received both products FREE through Influenster for testing purposes. My opinions are, of course, my own. If I like something, I'll let you know. If I think it's a waste of a dollar…I'll let you know that, too.
Love & Laughter,
Tiffany