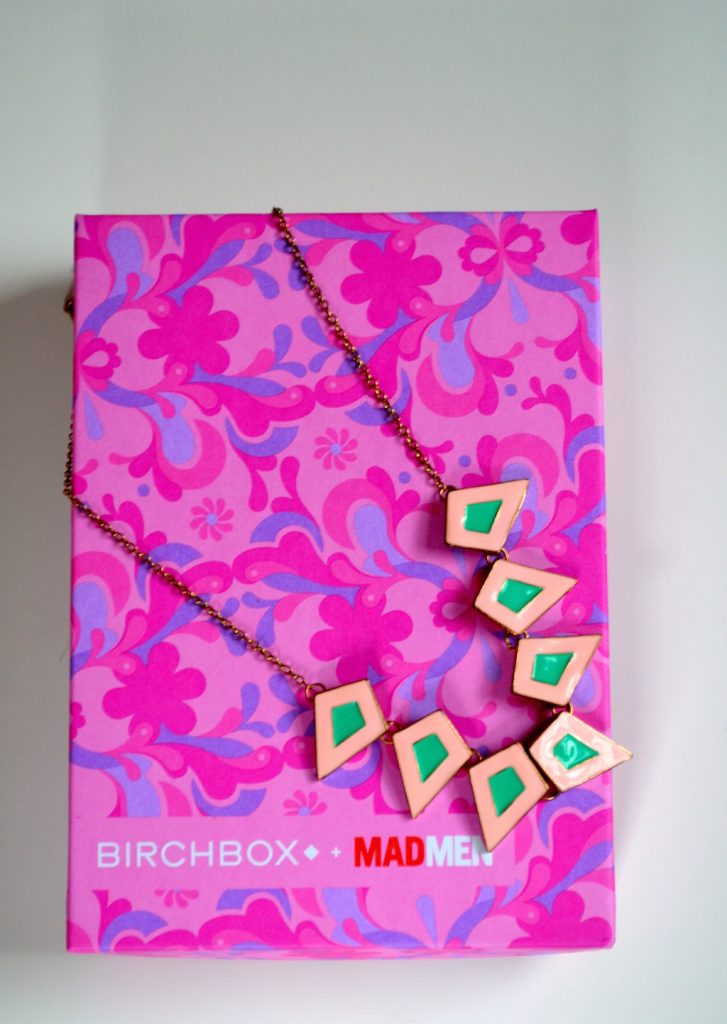 After being an Ipsy member for over three years, I decided to give Birchbox a try. I had received their emails for a long time and was extremely jealous of all the great products other gals were posting. Without hesitation, I signed up for the Mad Men Box this past April (a little behind, I know). Birchbox is the first beauty subscription service and their boxes are only $10 a month including shipping and handling. I've noticed a lot of their products are similar to Ipsy's but there are more skin care items. My first box was remarkable. Here's what I received!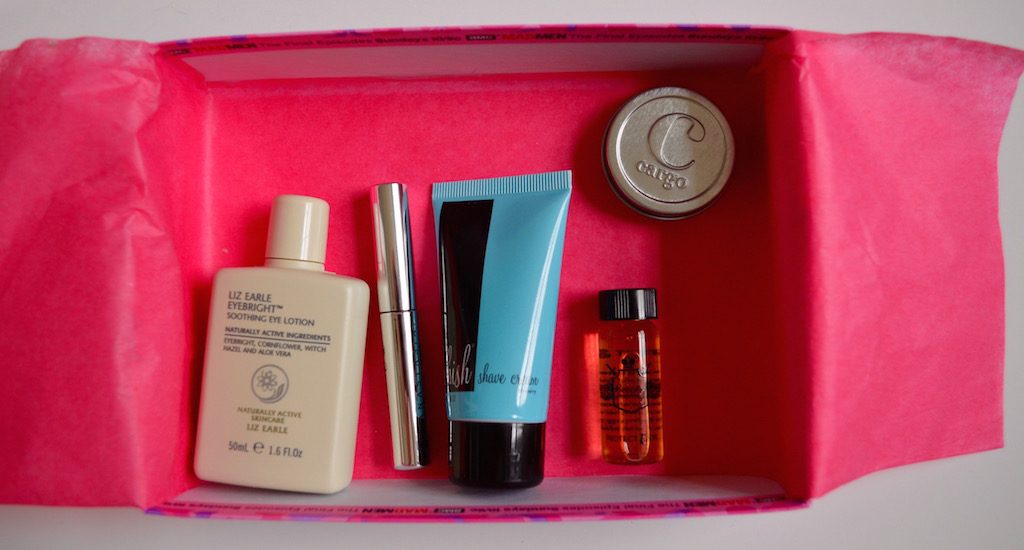 The breakdown:
Anastasia Beverly Hills Clear Brow Gel
Whish Shave Cream
Cargo Swimmables Water Resistant Blush
Beauty Protector Protect & Oil
Liz Earle Eyebright Soothing Eye Lotion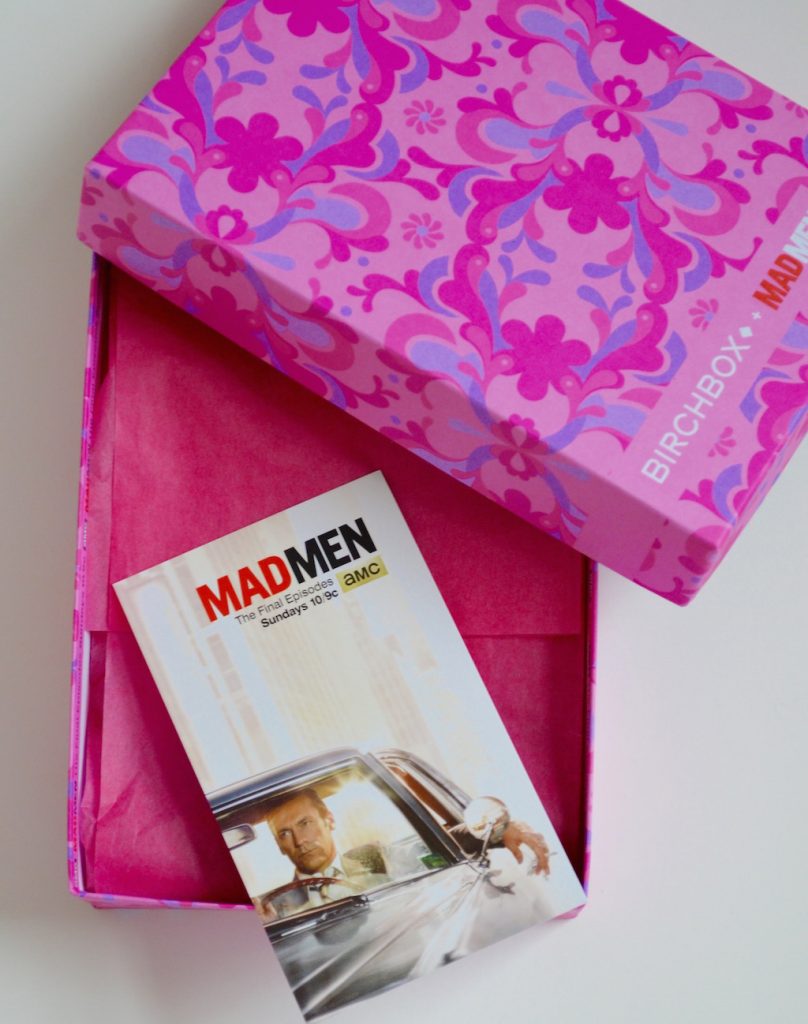 The box was inspired by Mad Men, the addictive TV show on AMC. The pink retro style of the box was adorable and there was a promo insert. Each item included was something that the women of Mad Men may have used.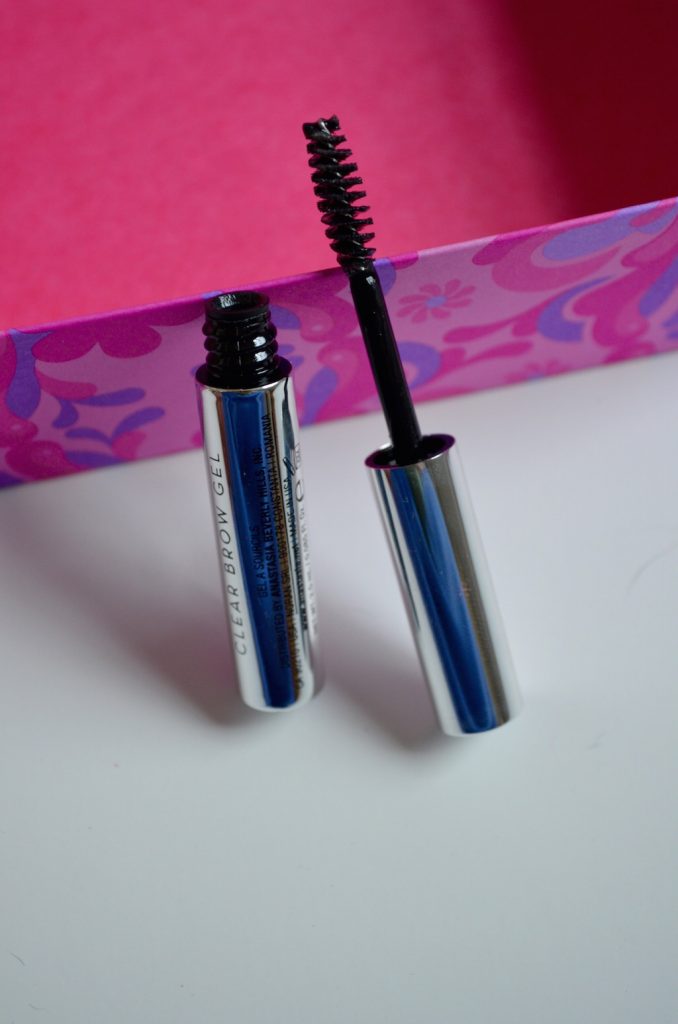 Anastasia Beverly Hills Clear Brow Gel
This product was one of the items that I was most excited to try. I've heard a lot about Anastasia Beverly Hills, but haven't tried any of the their products. This clear gel works like a hair spray and holds your brows in place. The brush looks like a mascara wand and you brush it through your brows. I really liked the formula but the smell was a little strong. For the price, I think I might be able to find a cheaper alternative. Full size is $22. The sample was probably worth about $8. I liked that it works on any colored brow and that it doesn't budge once it's put in place. Although it's not a staple, I've been using it about once every week or so.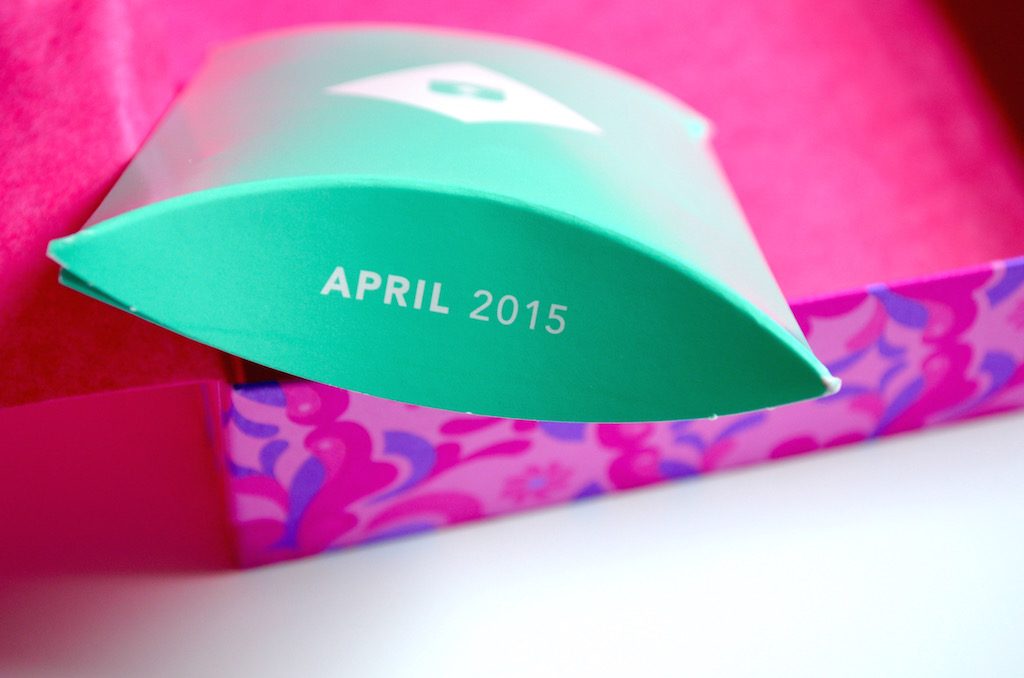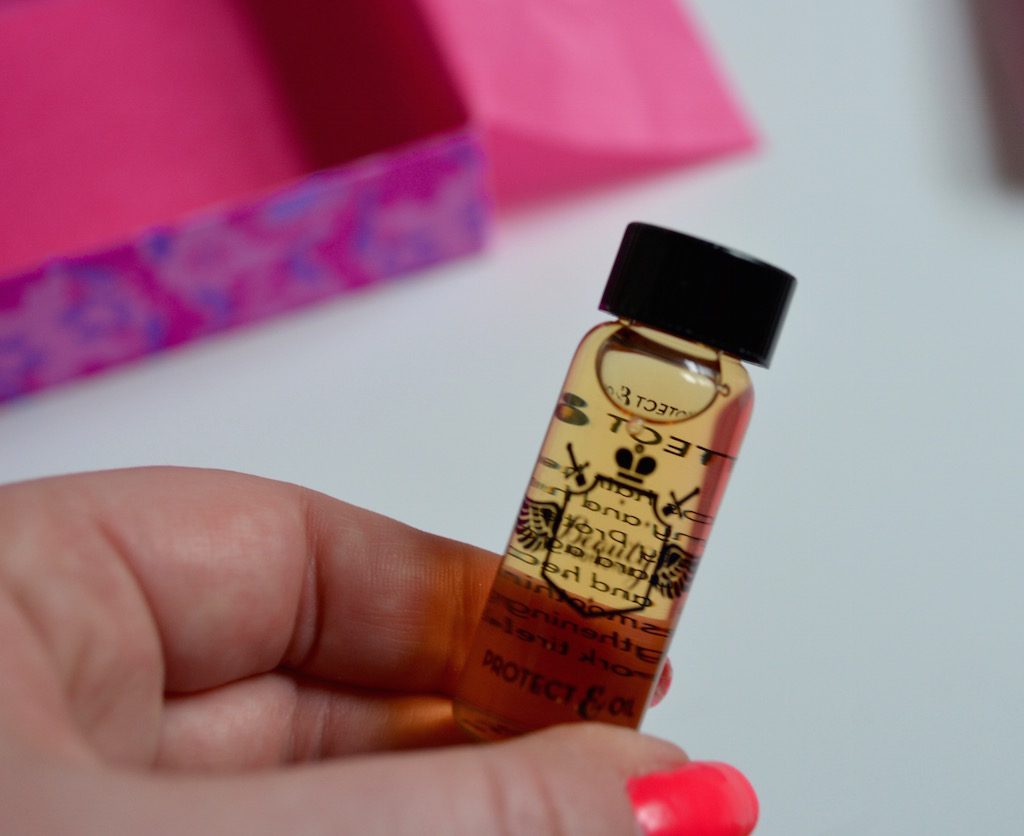 Beauty Protector Protect & Oil
If you want your hair to  stay in place and smell like vanilla cupcakes, buy this product by the gallons! Beauty Protector Protect & Oil was a product I needed in my life that I didn't even know about. This tiny vial has lasted me a long time and helps smooth out my frizzy hair. It isn't greasy feeling and has a delicious smell. Of all the items I've sampled from Birchbox (since April) this is one of my very favorite and I plan on buying the full sized option. Beauty Protector also sells other hair products I'd like to try in the future. A full size is about $26, so I'd guess this little sample is worth about $4.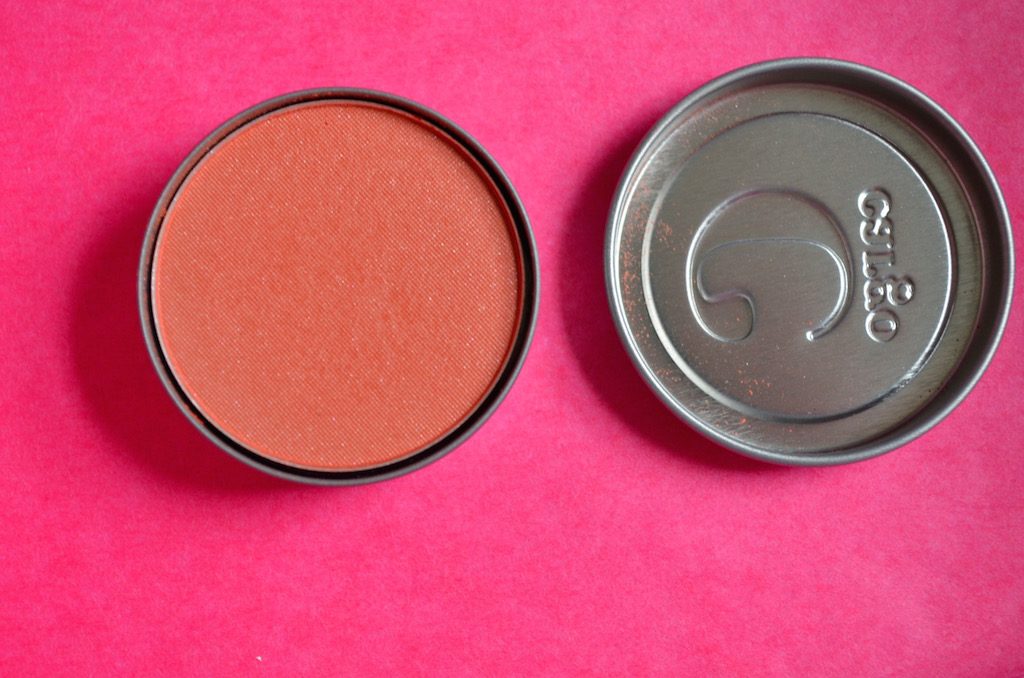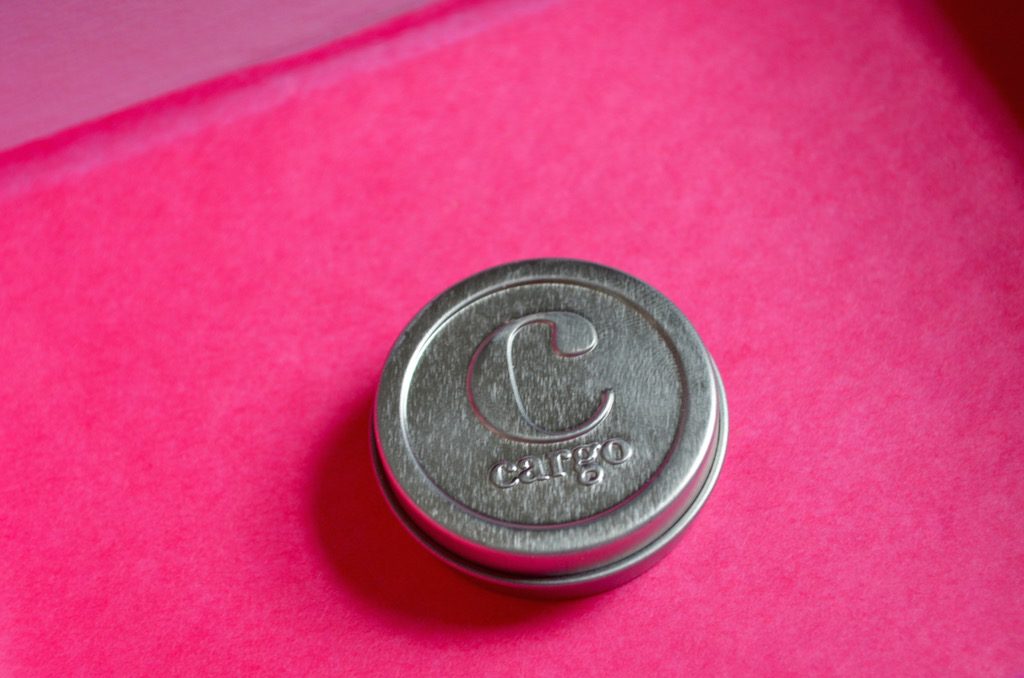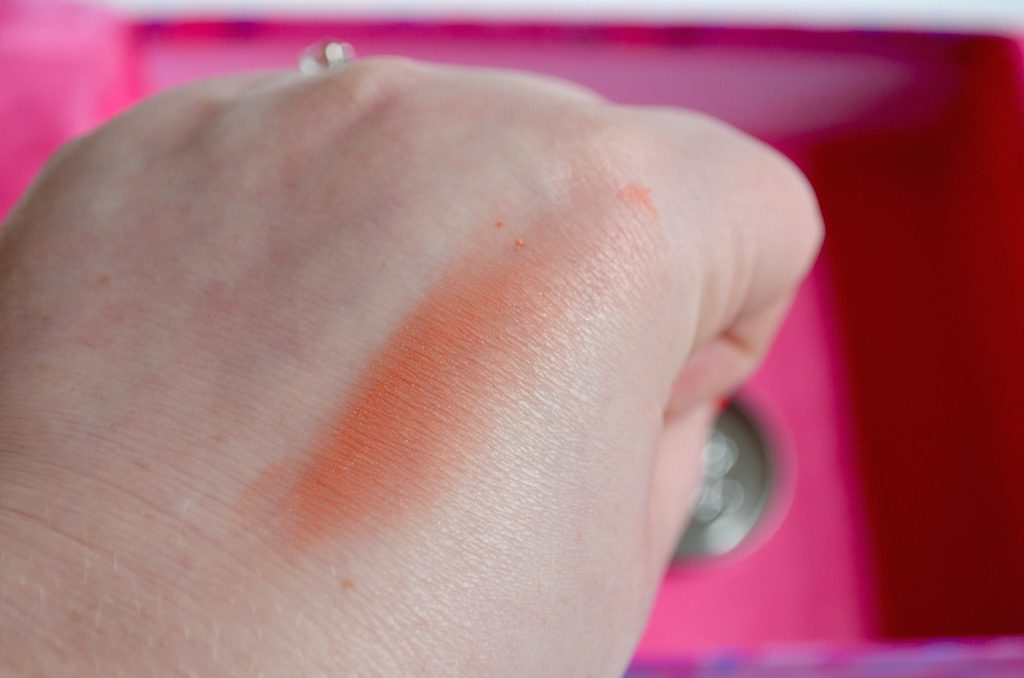 Cargo Swimmables Water Resistant Blush
Why anyone needs a blush that is water-resistant is beyond me. I  don't wear makeup when I'm planning on swimming and when I do, it's not blush! That being said, this product is really nice. I like the color, which is called Los Cabos. It's a soft tangerine. You can apply if using your fingers or using a blush brush. I like the little tin it comes in. The size is perfect because I usually don't use too much blush to begin with. There's a subtle shimmer that's also great for the summer. Full sized is $26. This sample is worth about $12. You can find other shades on Amazon here.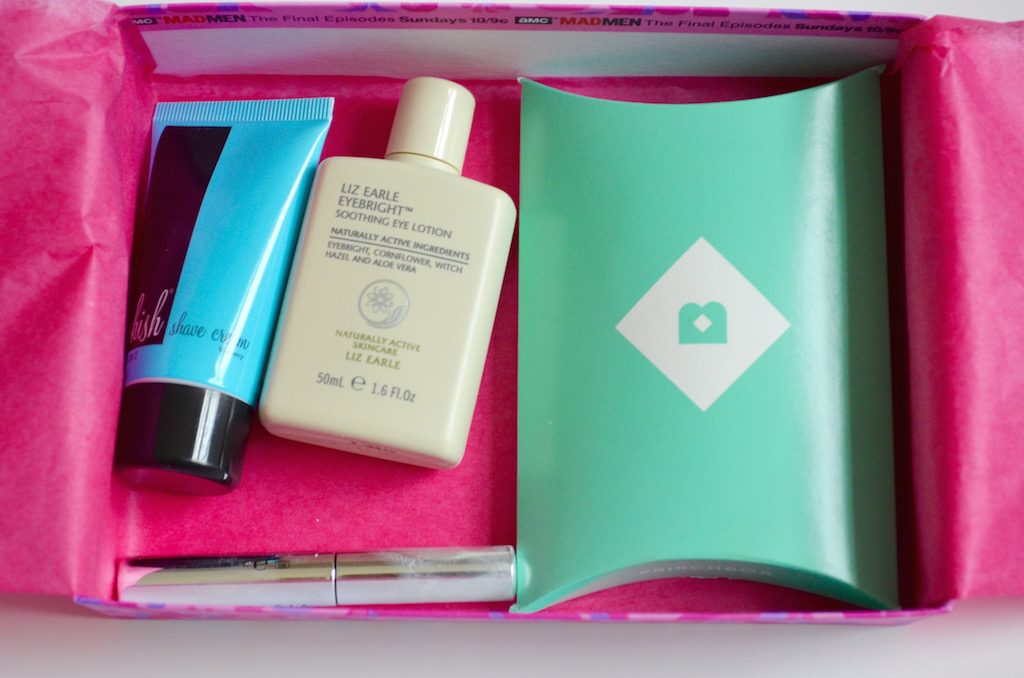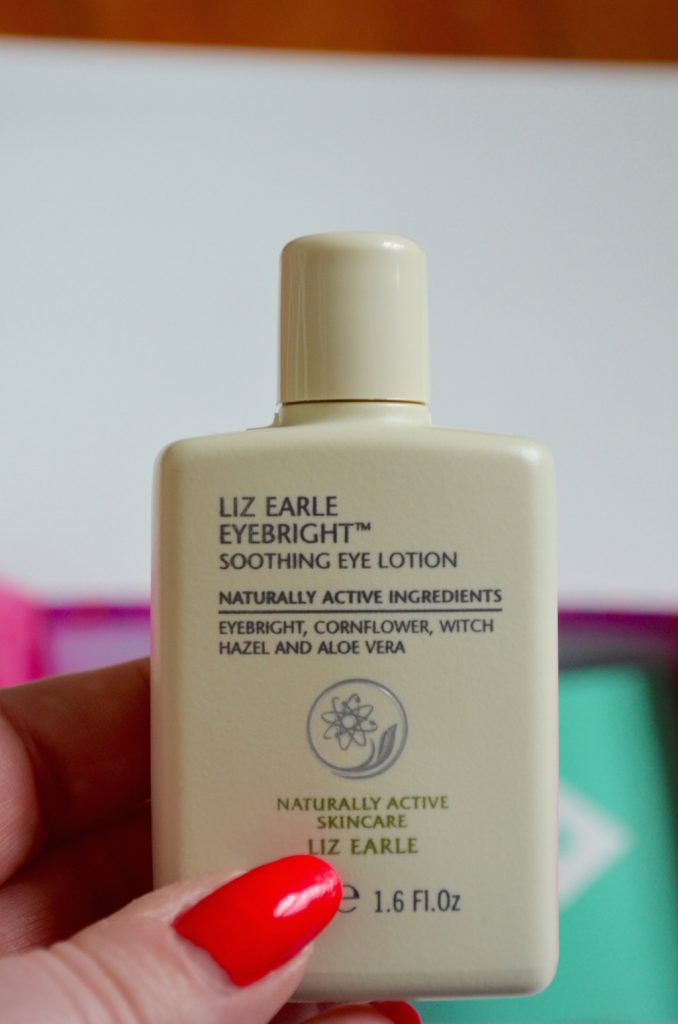 Liz Earle Eyebright Soothing Eye Lotion
I don't have issues with under eye circles. I thought I wouldn't ever use this product…until I began using it to take my eye makeup off! The formula doesn't irritate my eyes and helps me get all the black eyeliner off my lids. The smell is fresh and leaves my skin with a tight feeling. I read the directions and used it a few times as a treatment. You soak some cotton balls and lay with them over your eyes for a few minutes. My eyes looked so fresh and bright once I took the time to let the product do its magic. I don't think this is a "must-have" item, but it helps a lot and I'm excited to have it in my hoard collection. Full price $25. Sample about $8-10.
Whish Shaving Cream
This product was kinda silly. It's a $20 shaving cream. The sample was ok and I used it up but I wouldn't spend $20 on shaving cream. The smell was yummy. Blueberry I think. BUT…$20?! C'mon. It's supposed to help sensitive skin and keep your skin hydrated. I didn't notice a difference between this and off brand Skintimate at Walmart. The sample size is valued at about $5 maybe?
Overall
I'm so happy to be a Birchbox member. It's been about five months since I began my membership and I think it's been worth it. I'm behind on my reviews but stay with me. There are more to come! This first box was a big win. My favorite item ended up being the hair oil. I least liked the shaving cream.
Love & Laughter,
Tiffany
Disclosure: I pay for my own Birchbox & Ipsy subscriptions. There are referral links in this post and also Amazon referrals. I receive points if you sign up using my link. Thanks!