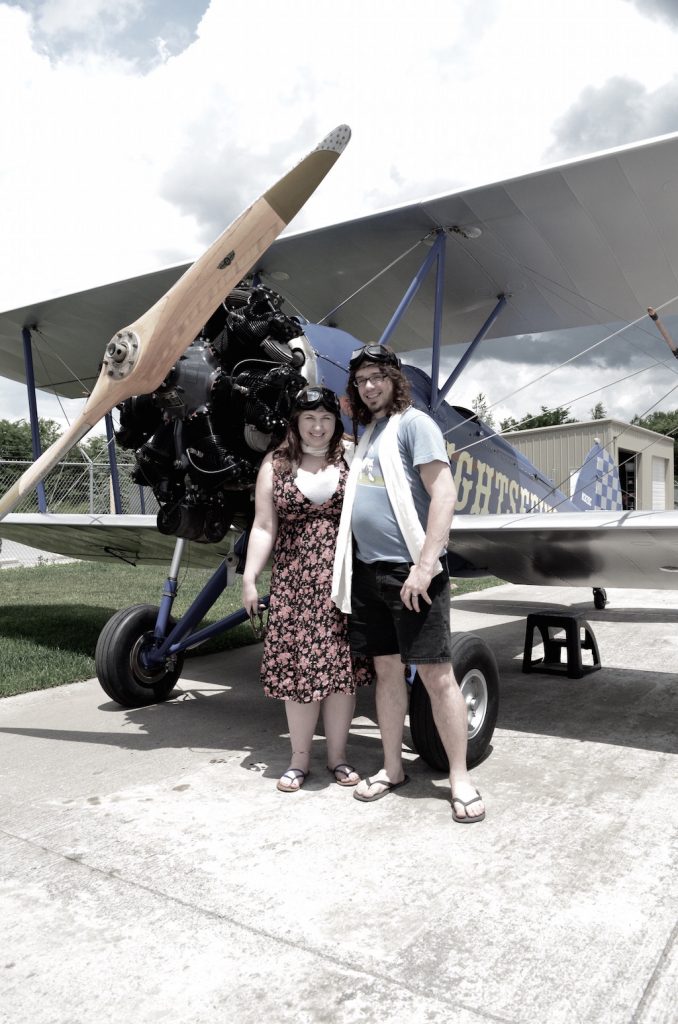 It's been awhile since I've revisited and finished writing about our southern road trip that we took at the beginning of this cram-packed summer. If you forget all we did or want a recap, check out my overview post, which links to each day individually.
If you're here just to see awesome pictures of our biplane ride, keep scrolling!
Sunday, May 31st we left The Yellow House, a quaint bed and breakfast in North Carolina and headed back to Pigeon Forge for our last night on our road trip. As usual, I was looking over Groupon and found a bunch of different things to do. The thing that kept hitting me was a biplane ride. Of course I talked Dustin into letting me buy us tickets. After a quick call to the pilot, we determined a time and drove to the Pigeon Forge airport.

The deal we purchased was $79 for a 15 minute biplane ride for two people. I called ahead to make sure we could redeem it that day and then purchased it with my debit card online. The owner, Marc Hightower, (click on the link for a cool post about him) was welcoming and personable. He explained that business was slow and he decided to do a Groupon to get more business and get his name out there.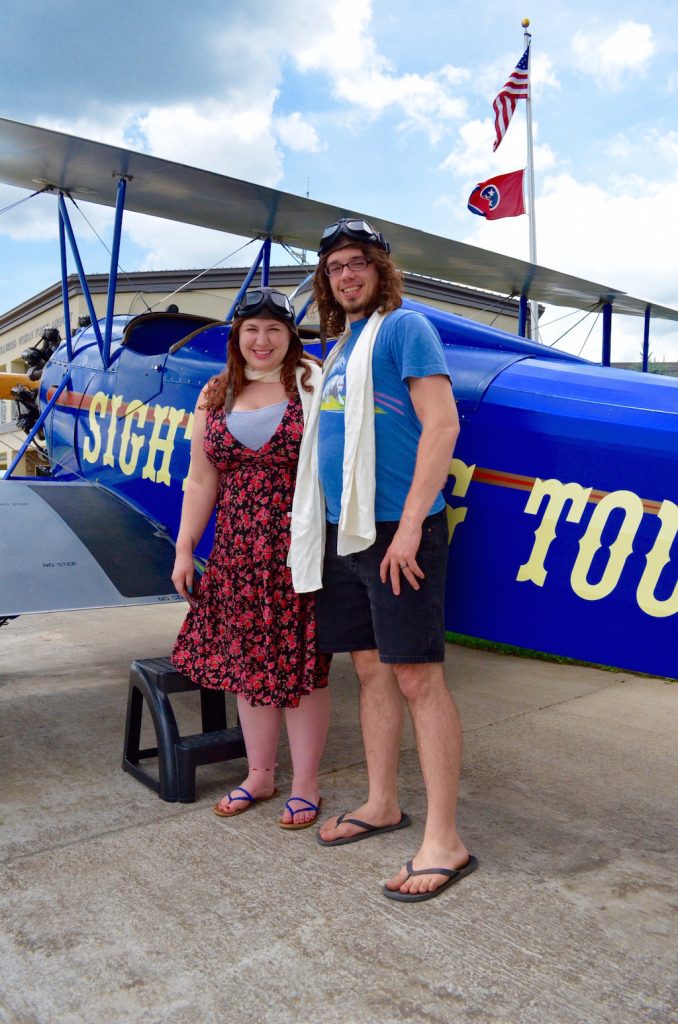 In the short time we spent with him, we learned he had rebuilt this  1927 Waco Model 10 himself. It was fascinating to hear that he flies it from Key West every summer to offer rides in the Smokies. His life was just as interesting. He had lived on a boat, owned a postcard store, and currently lived in Key West. Marc took the pictures you see of us with the vintage plane. Don't let the smile fool you…I was terrified!
The company he owns is called Sky High Air Tours. You can see pictures of his plane and learn more about it there.


We brought our camera to get lots of pictures in the air. Takeoff was simple and so was the landing. The thing that surprised me the most was how loud and windy it was. After awhile you became used to the noise and it became really cozy and relaxing. Honestly, I could see taking a nap while flying! Marc was nice enough to give us hair ties (yes, Dustin too) so that our hair didn't get in knots.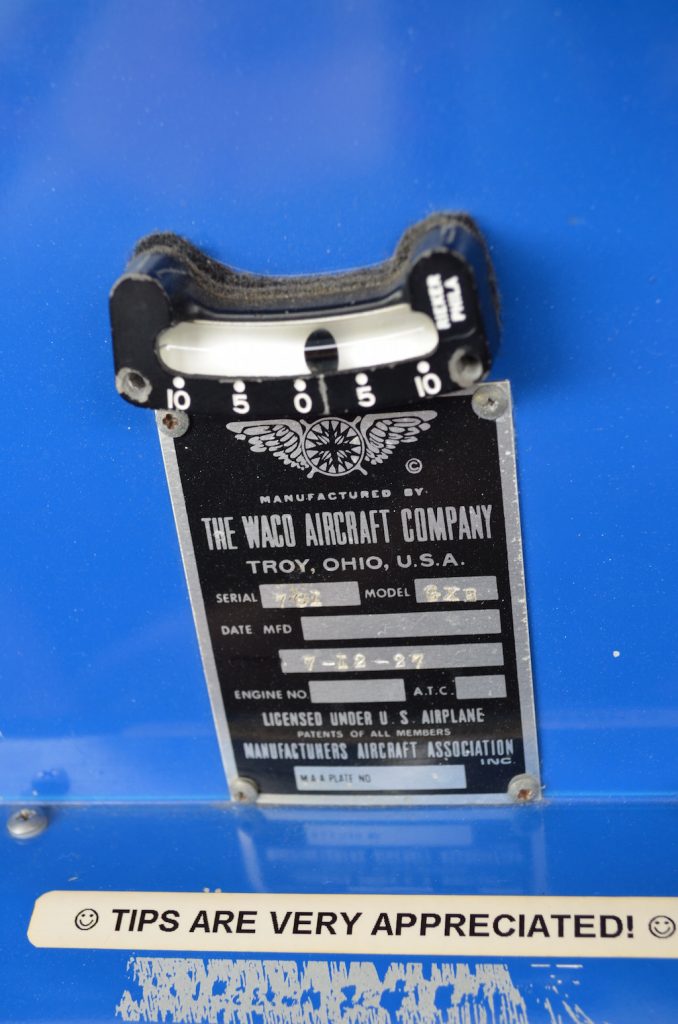 We both had headsets on so we could hear Marc communicating with the other planes and the airport before lifting off. It was really interesting. Dustin's had a microphone and mine didn't. While in the air the pilot gave us a tour, explaining the different sites.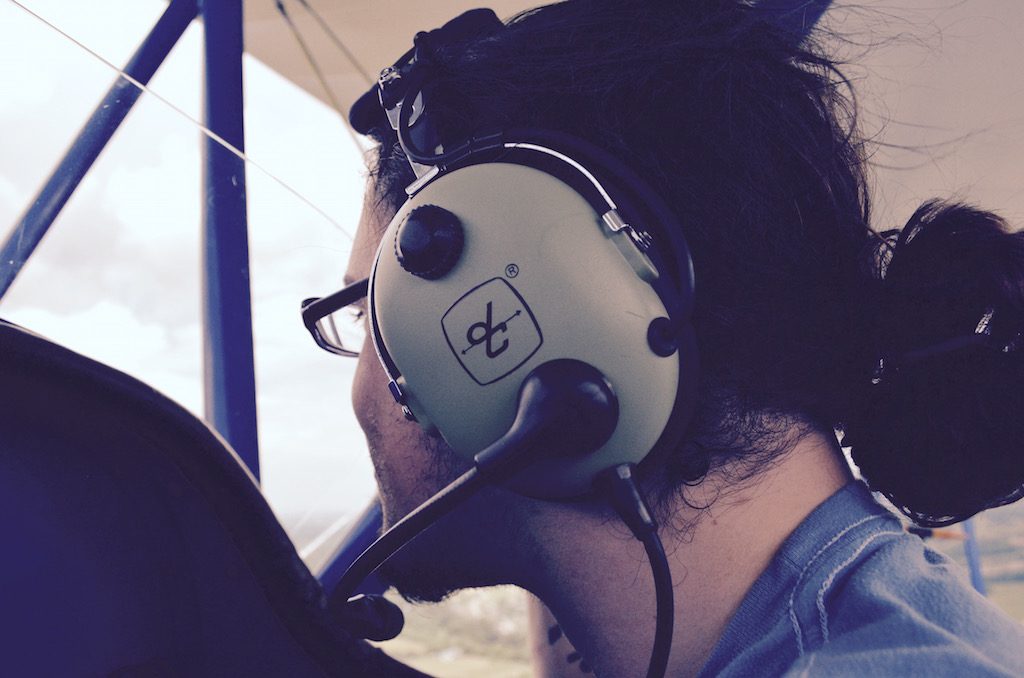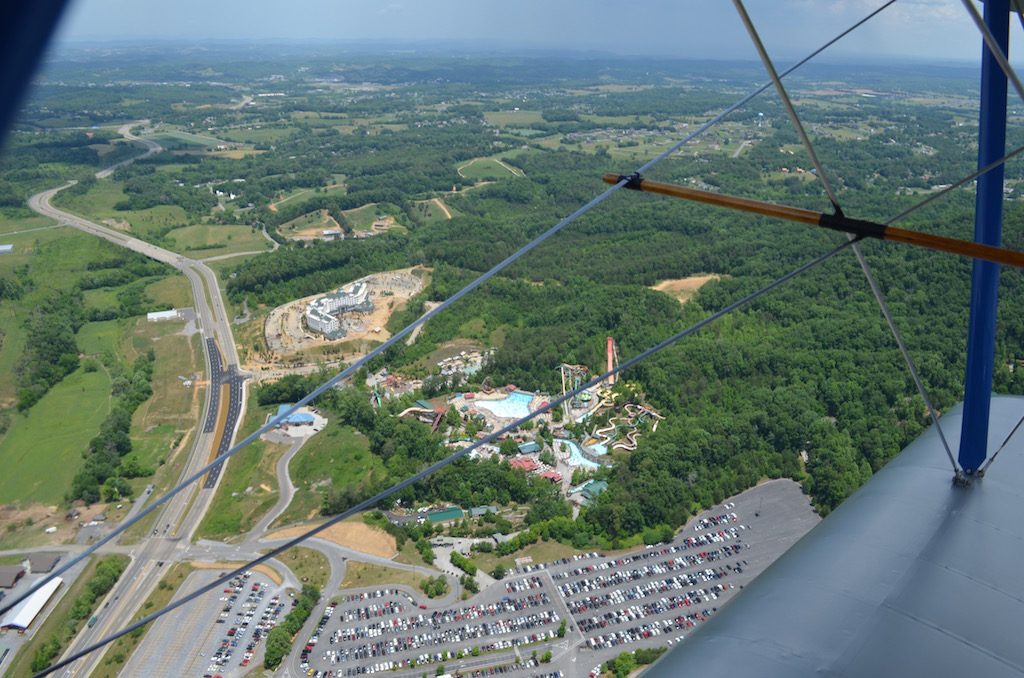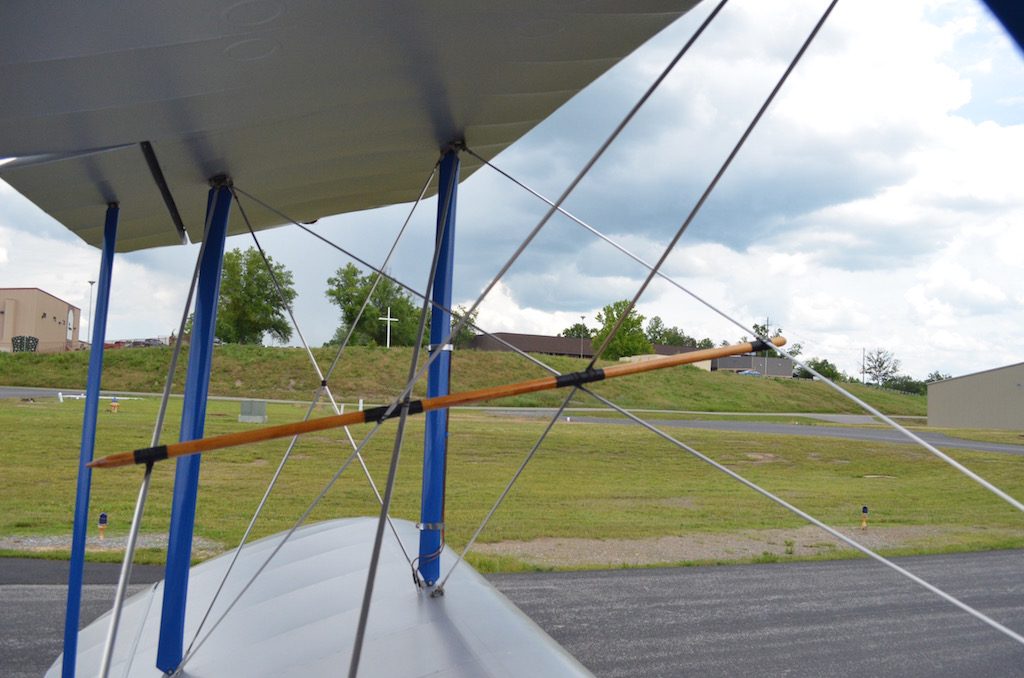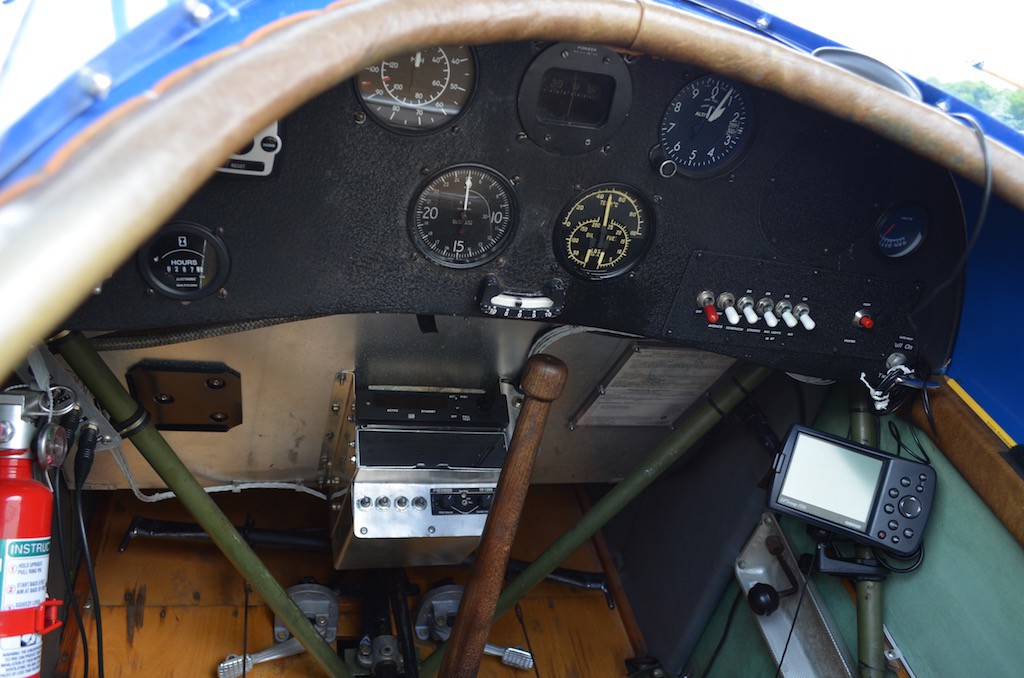 Above is inside the pilots side. There's a mini GPS and all the other things he needs to fly the plane.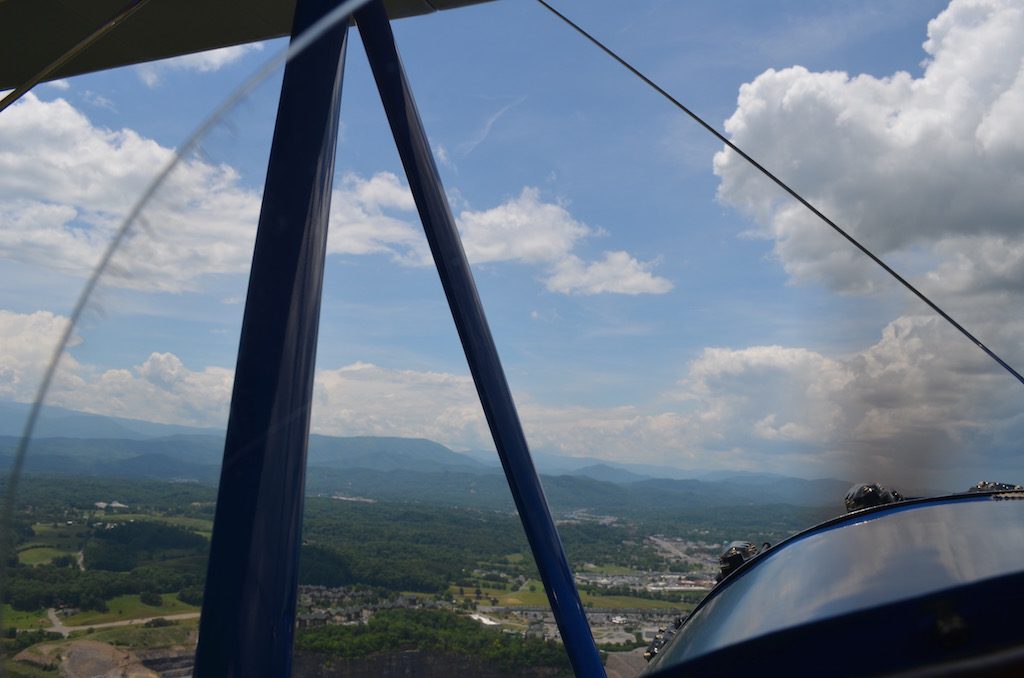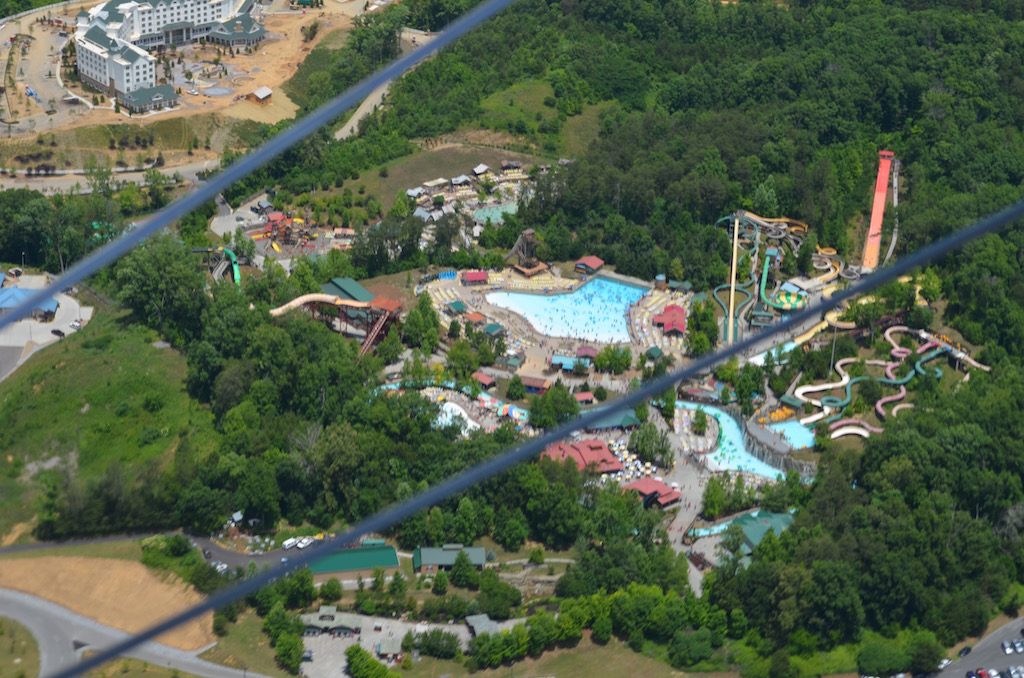 Above is Dollywood's water park.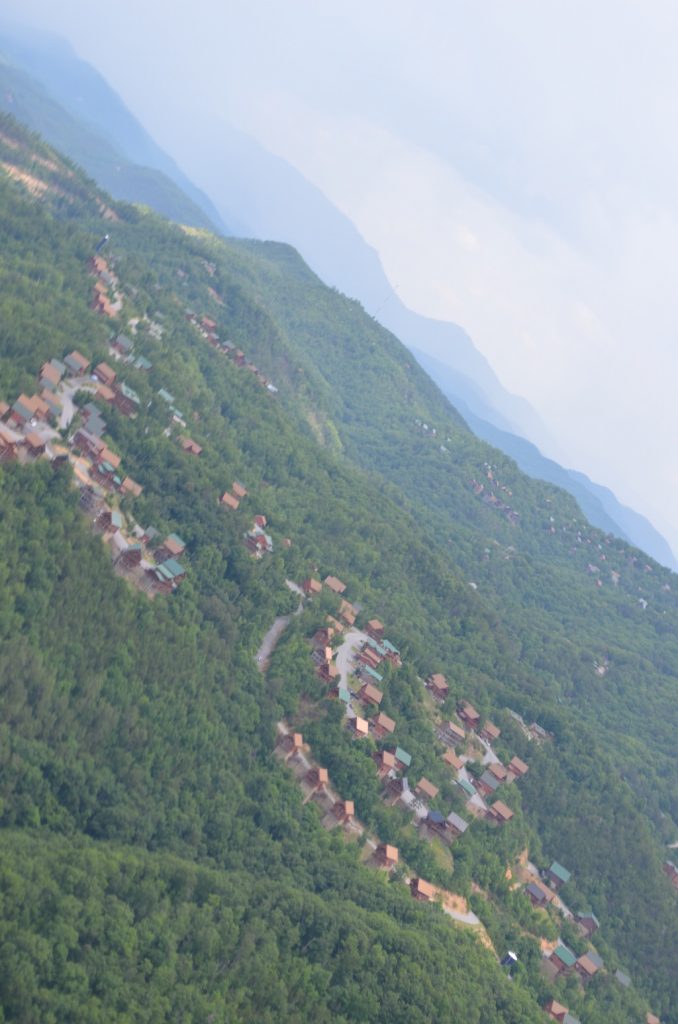 Rain was coming in. We were able to get the flight in before it hit. The main highway here is the main strip in Pigeon Forge.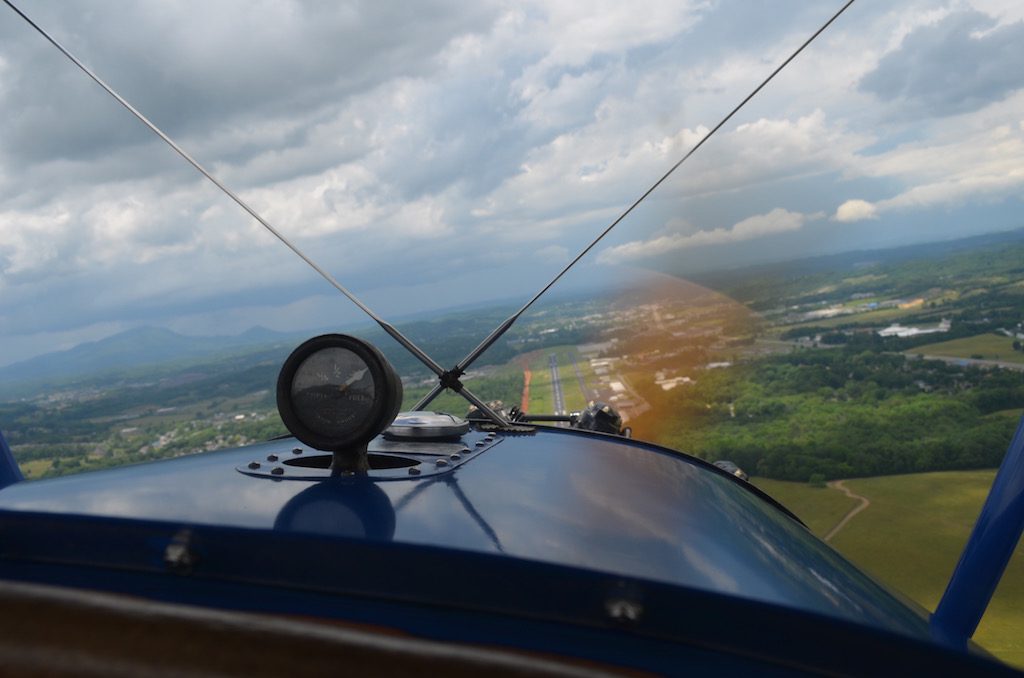 This was us landing.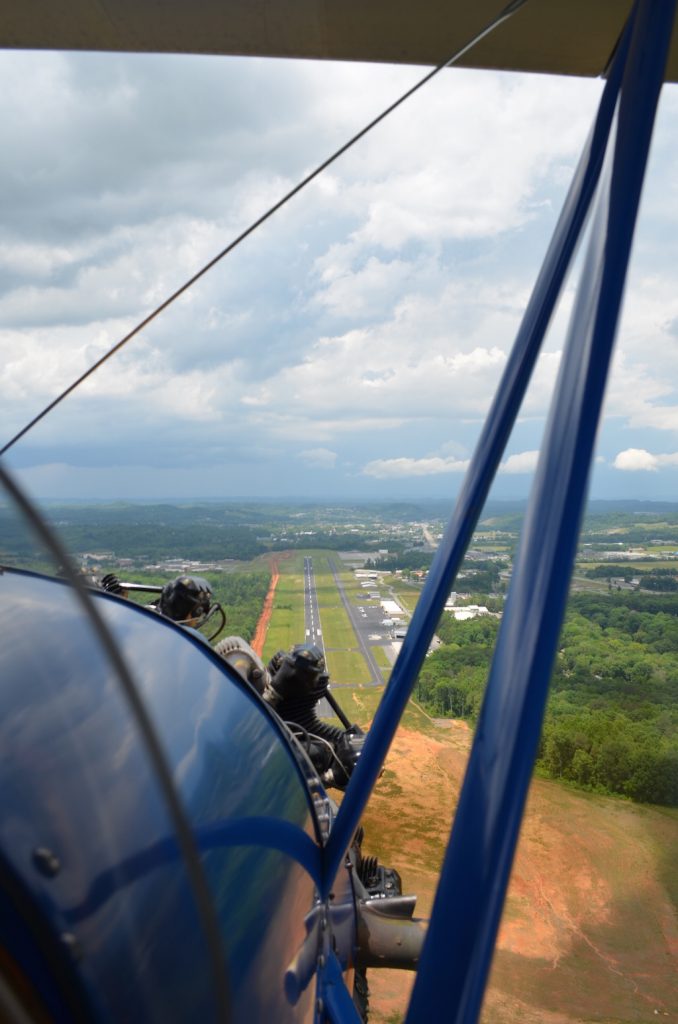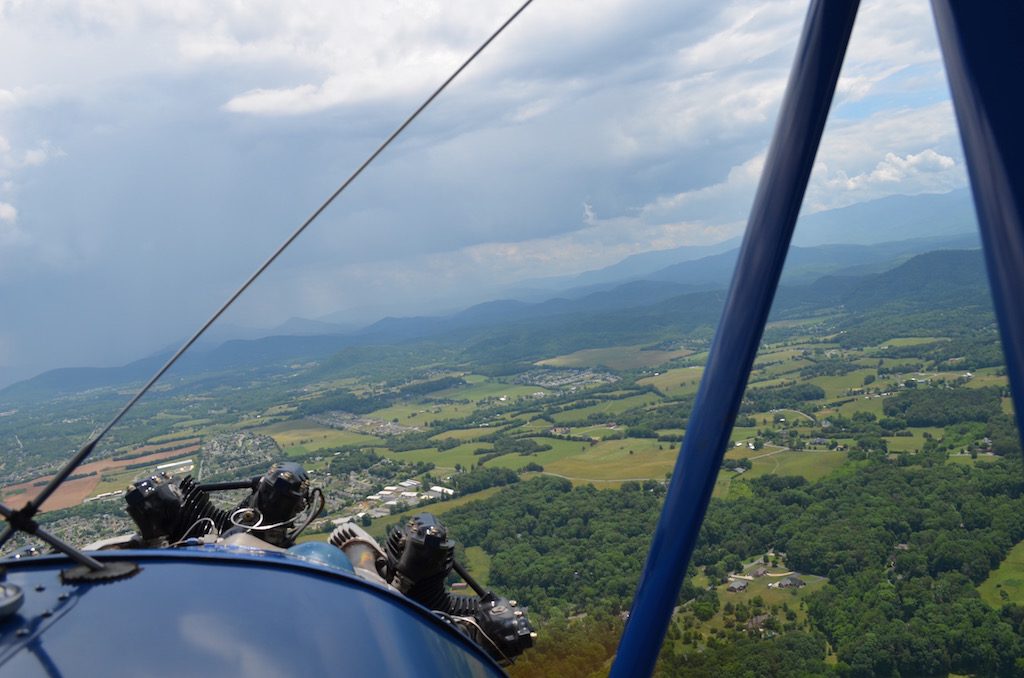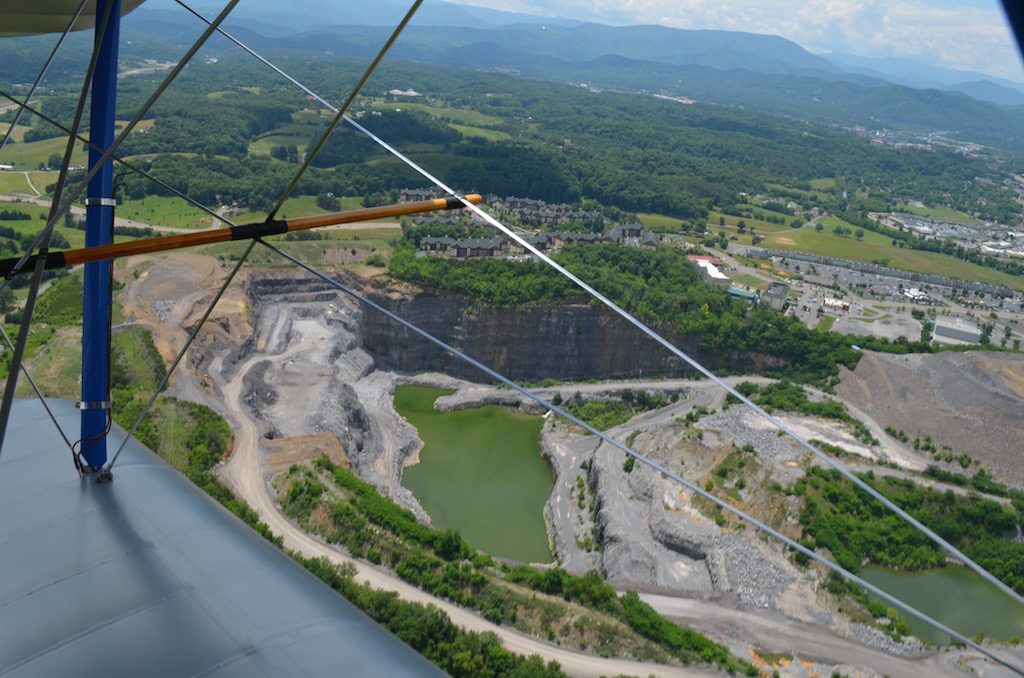 Marc explained this was a canyon in Pigeon Forge. I'd never seen it before.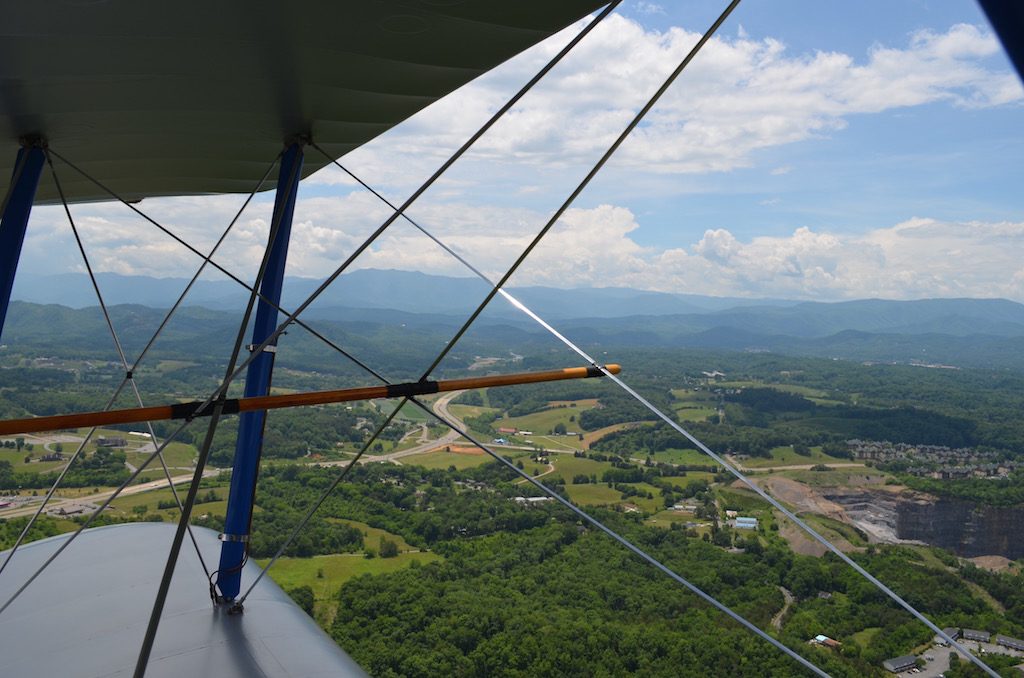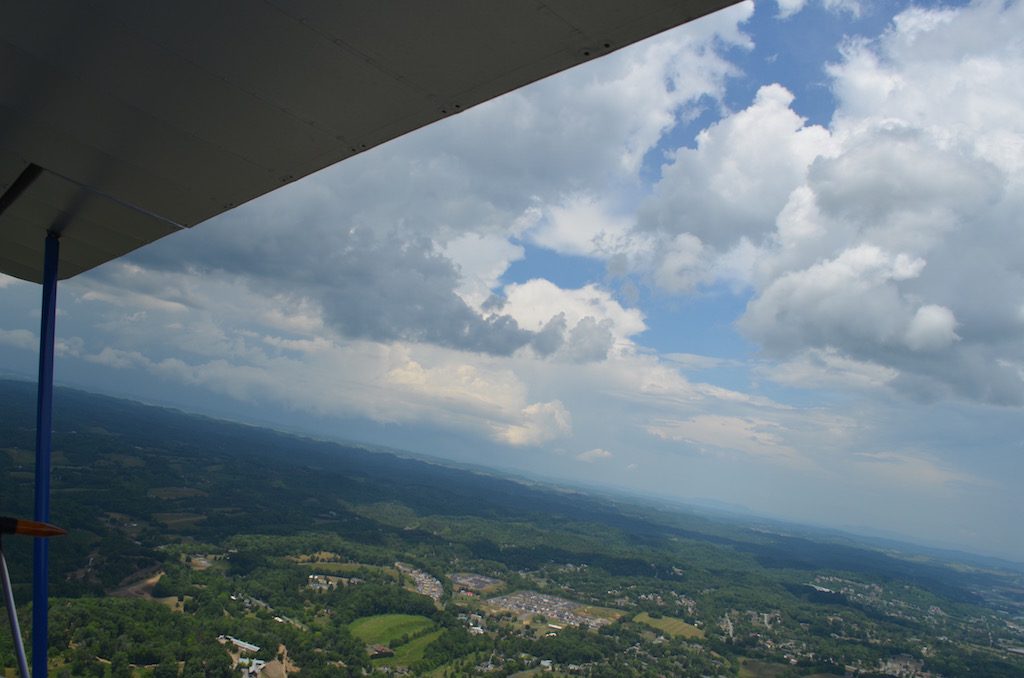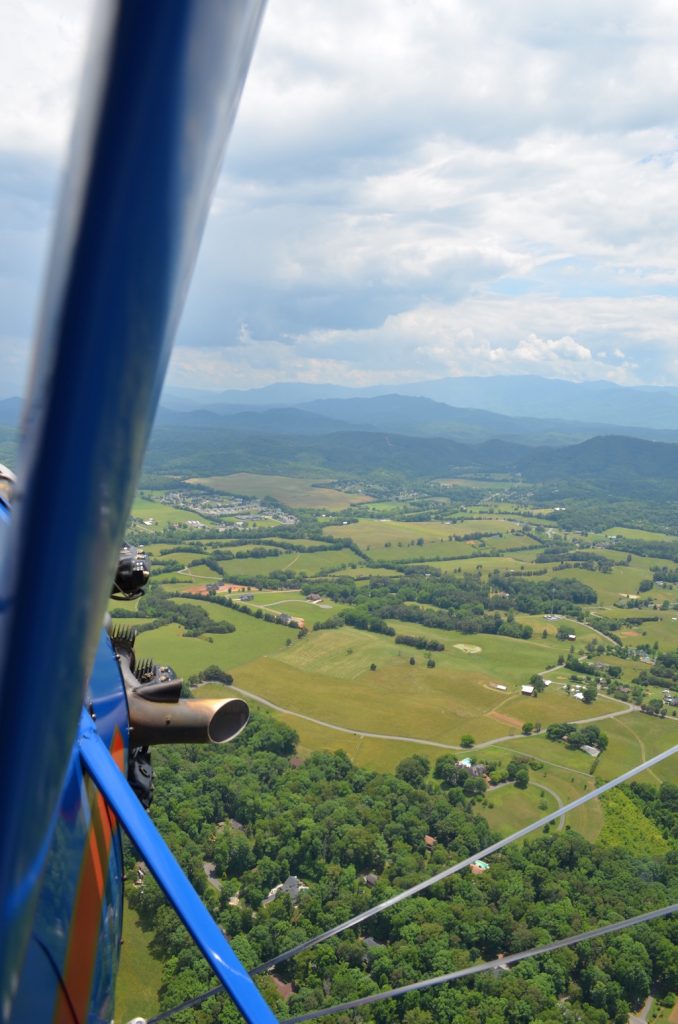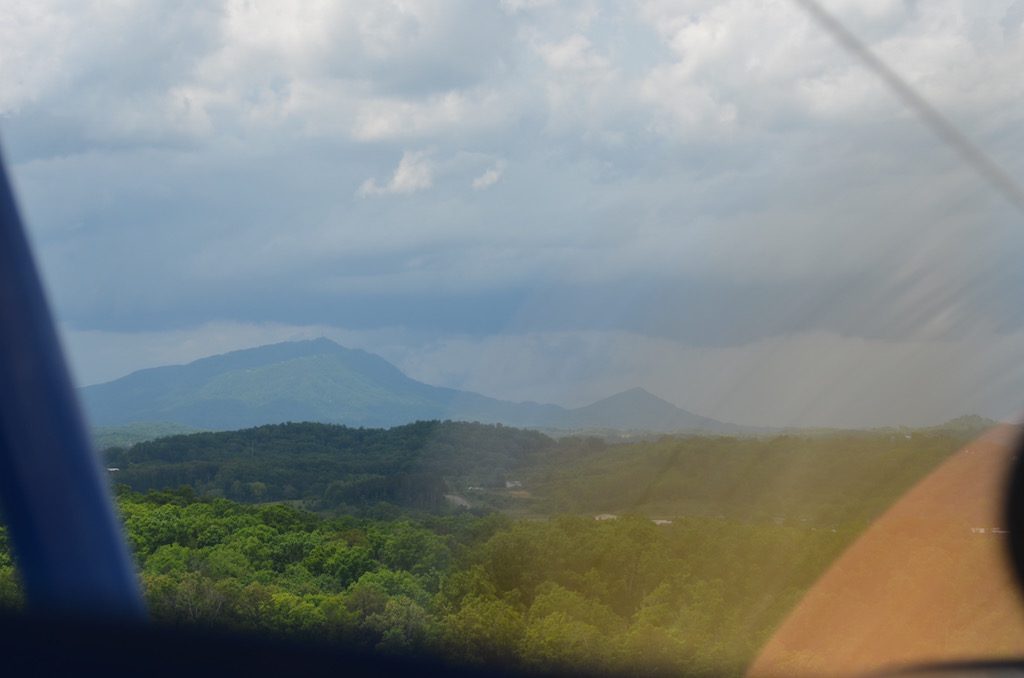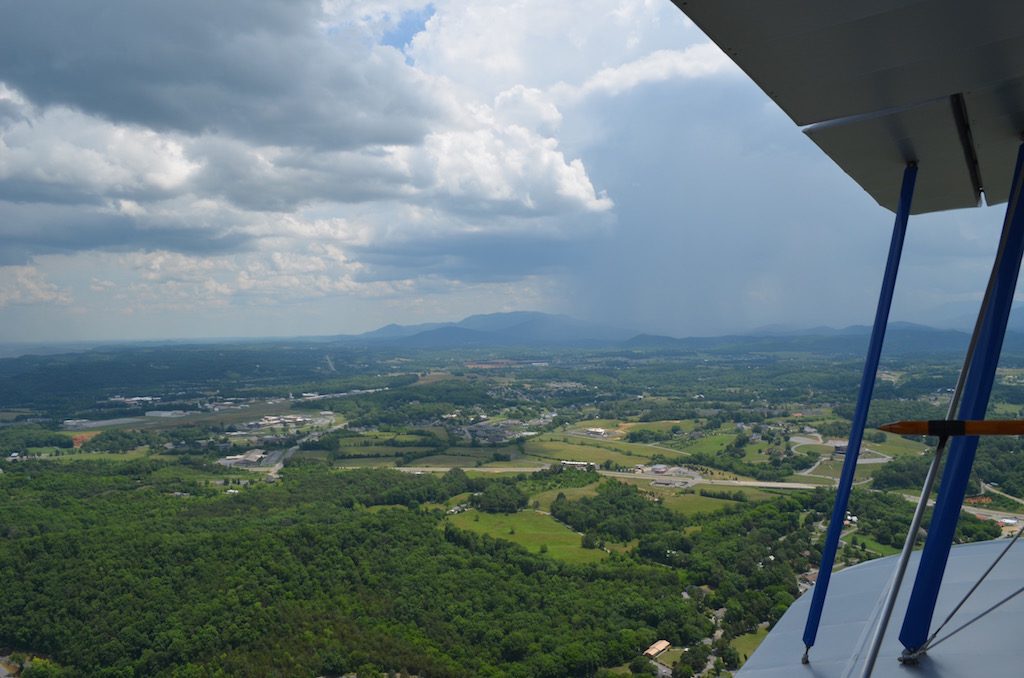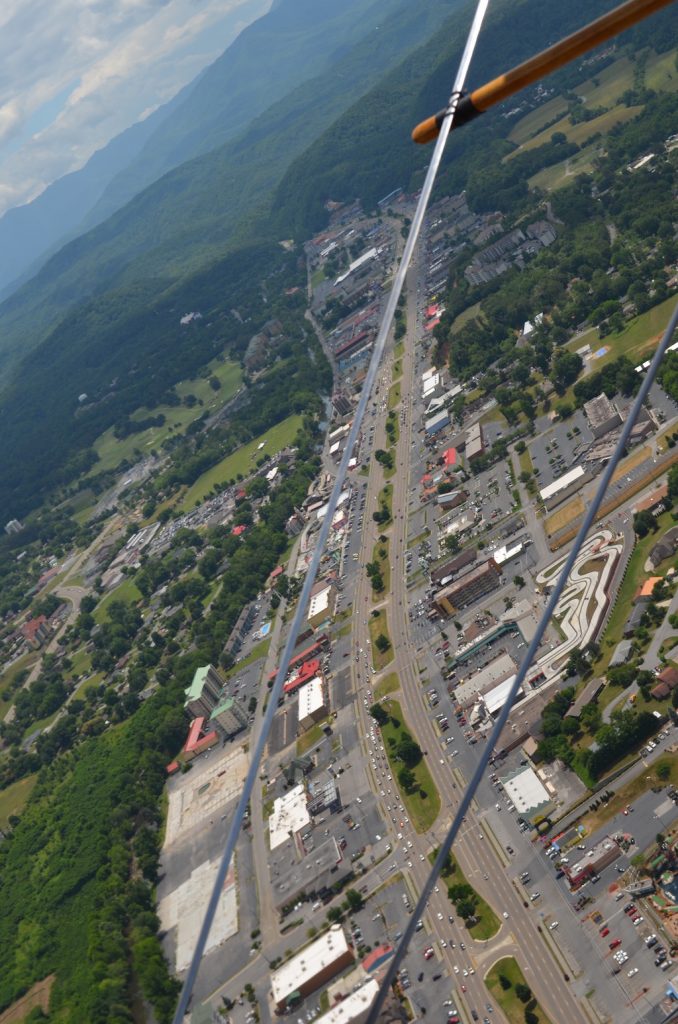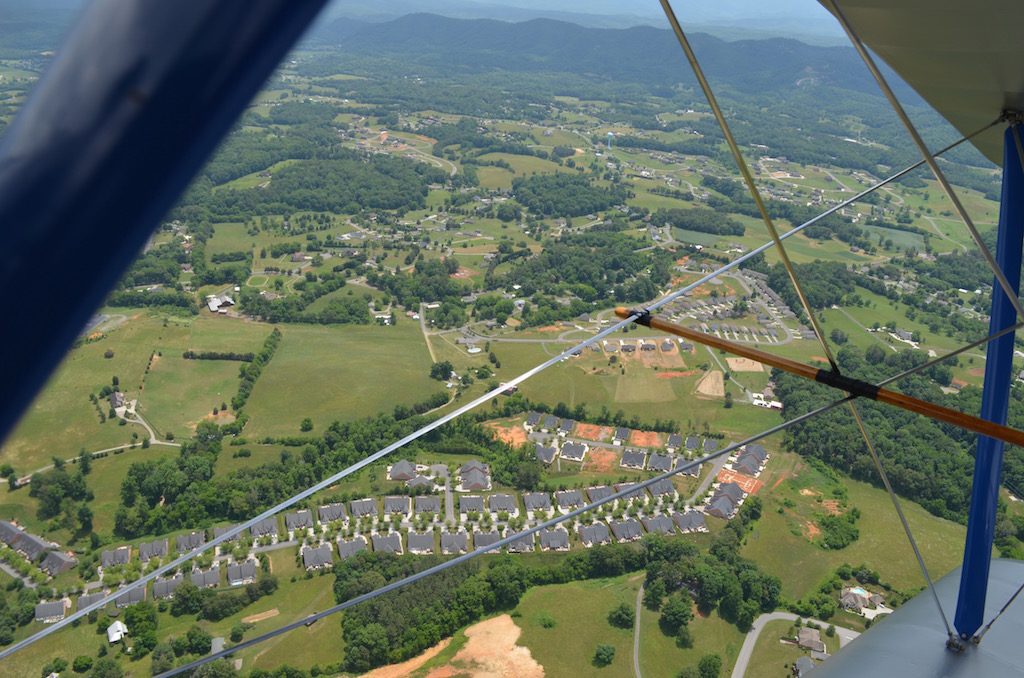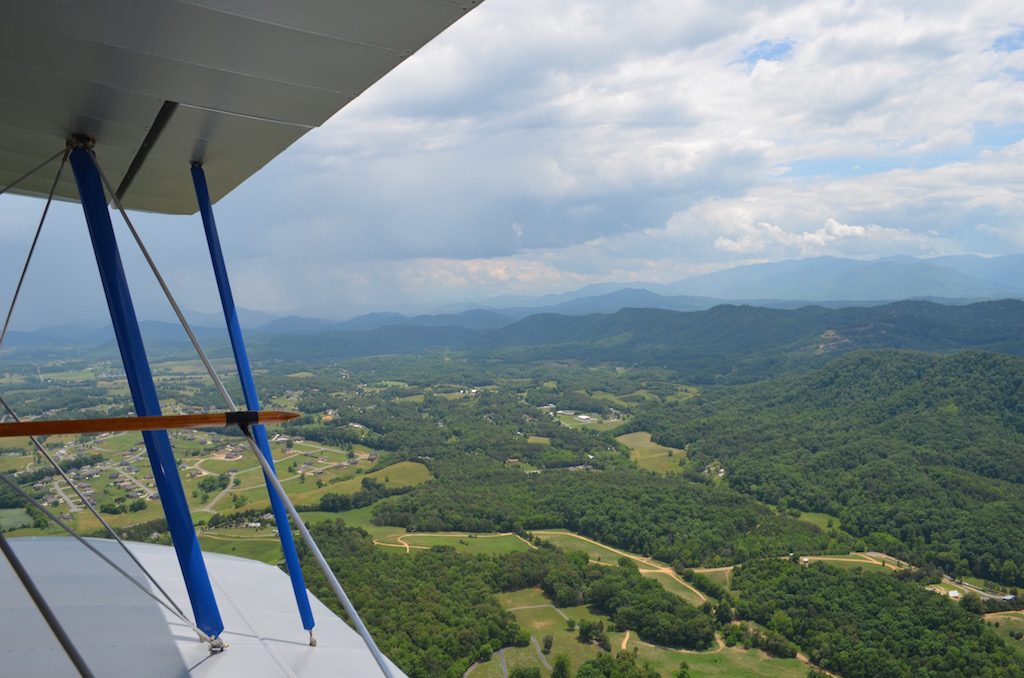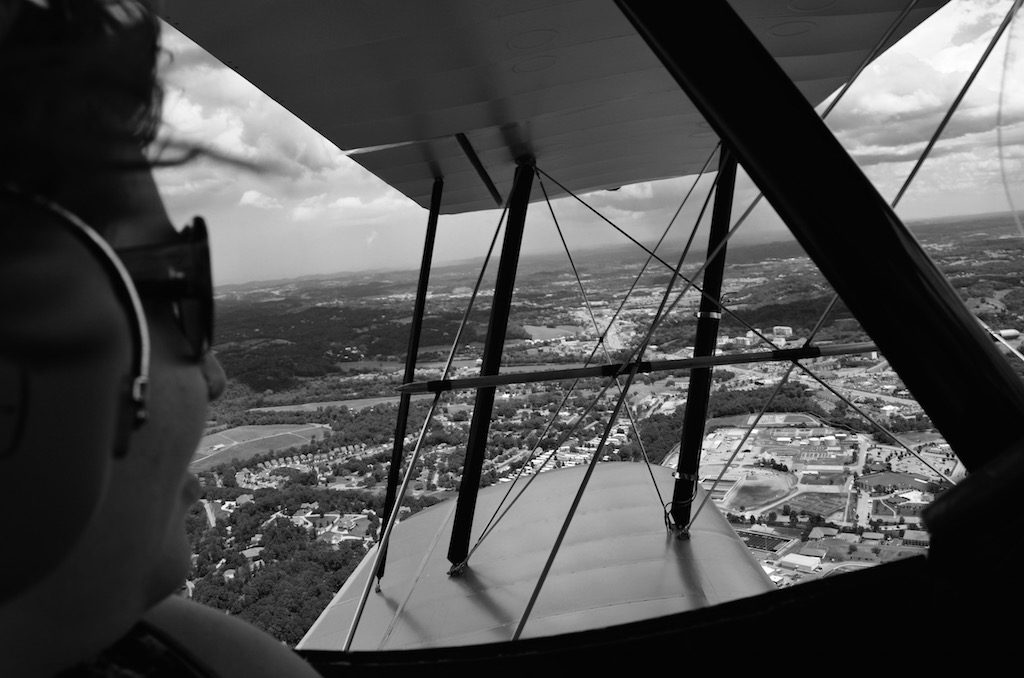 There's me looking at the view.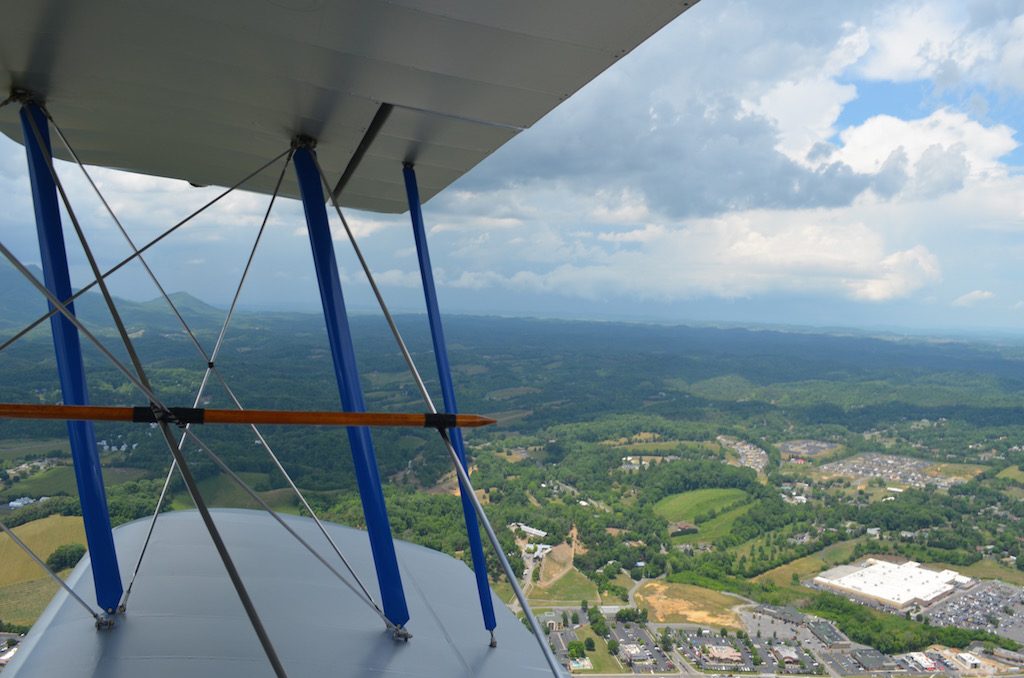 Taking the bi-plane ride was one of the coolest things we've done together. It was really neat that it was vintage and restored. Overall I'd say it was romantic and the perfect touch to end out trip down south. The next place we stayed at wasn't a good experience. I'll write about that next.
Would you do a bi-plane ride? Have you?
Love & Laughter,
Tiffany