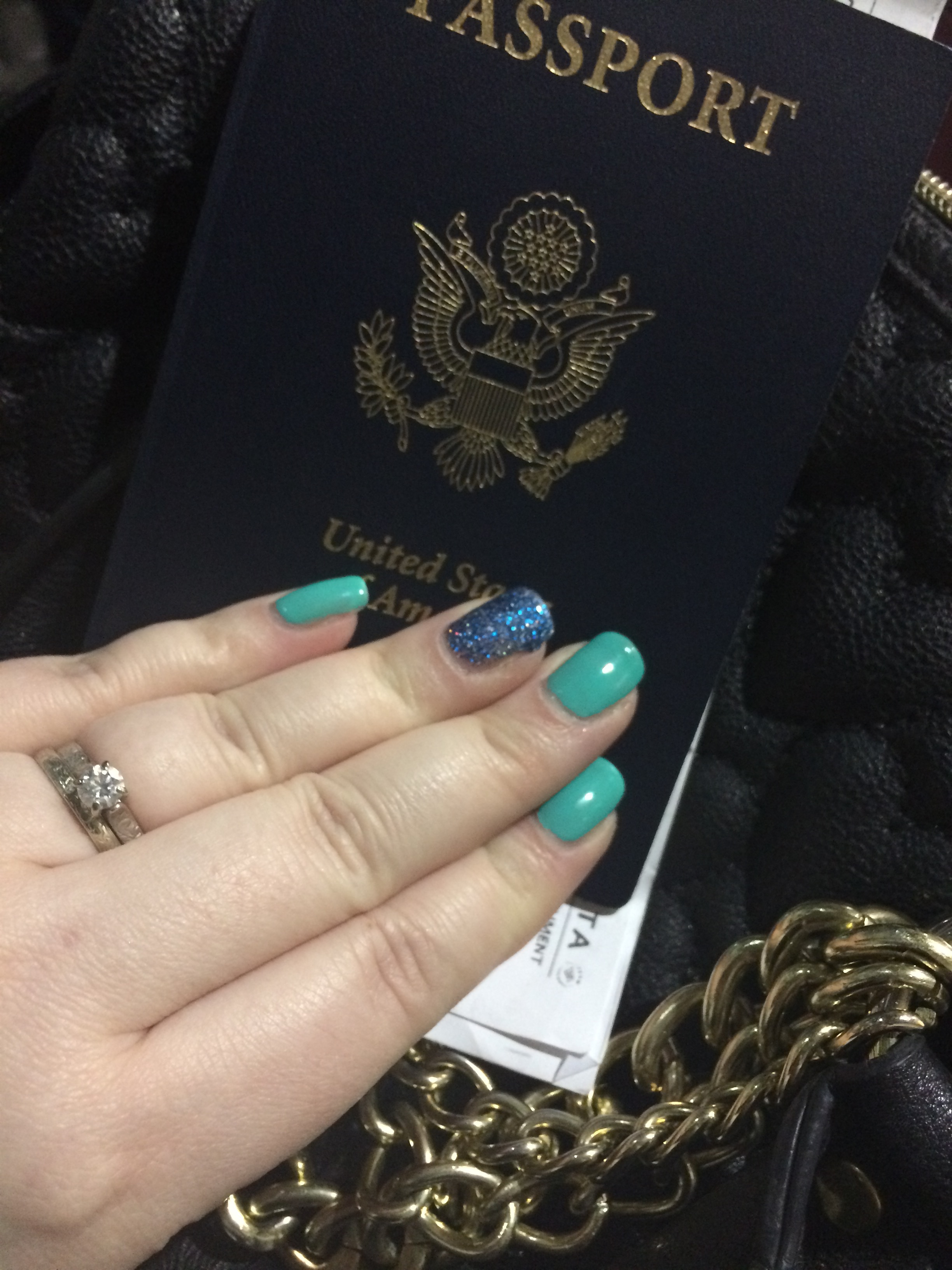 Montgomery's Take On Europe (Not Before Age 25, But Before 27)
After the craziness of the holidays, on January 28th of 2016 we drove to Detroit. On our way, we stopped at Chili's and enjoyed a nice dinner. The drive was relaxing, even though there was a little bit of traffic. We laughed and listened to music and prepped to explore Europe! We stayed at the Hampton Inn near the airport because it came with free breakfast and a shuttle to the airport.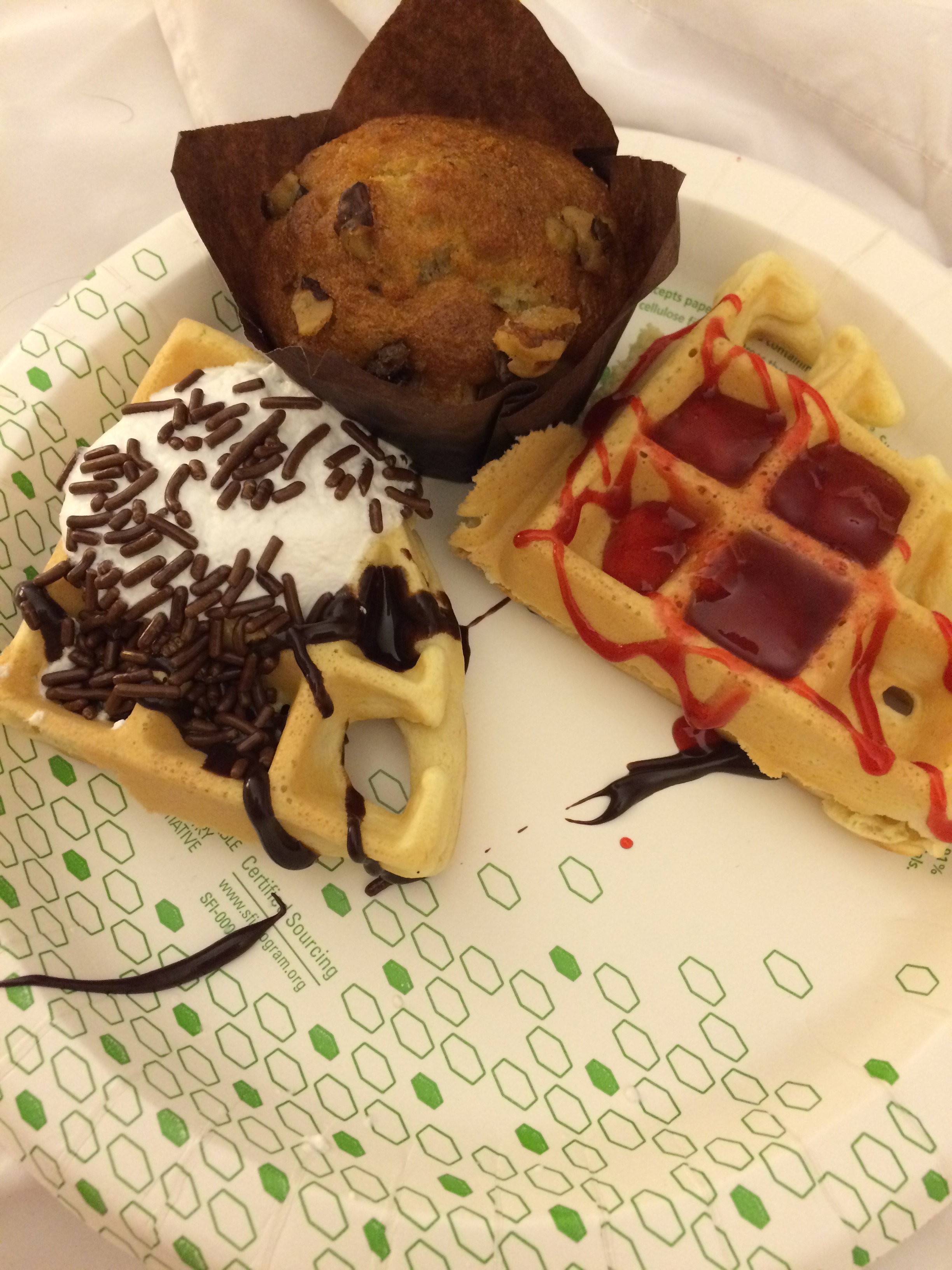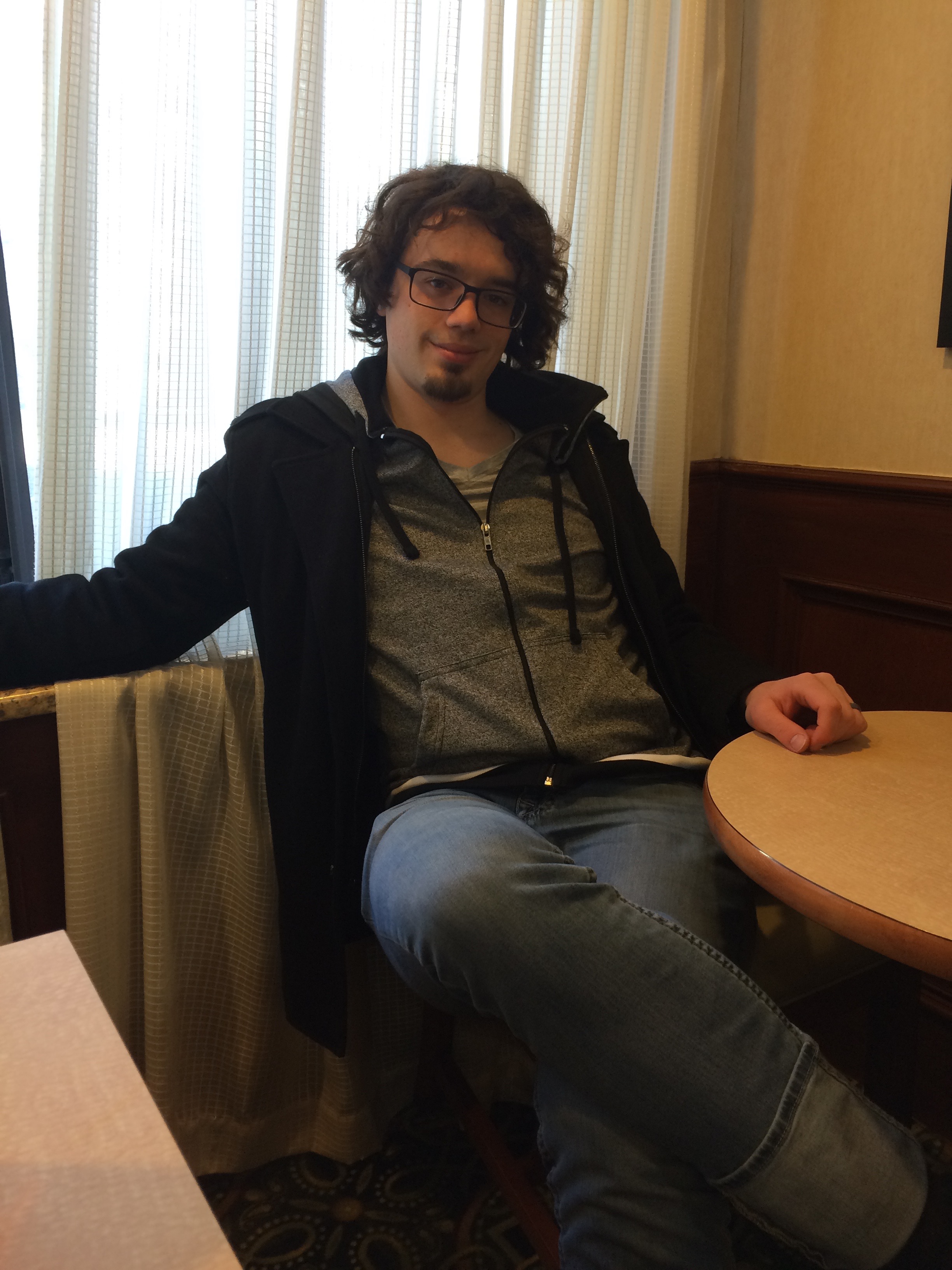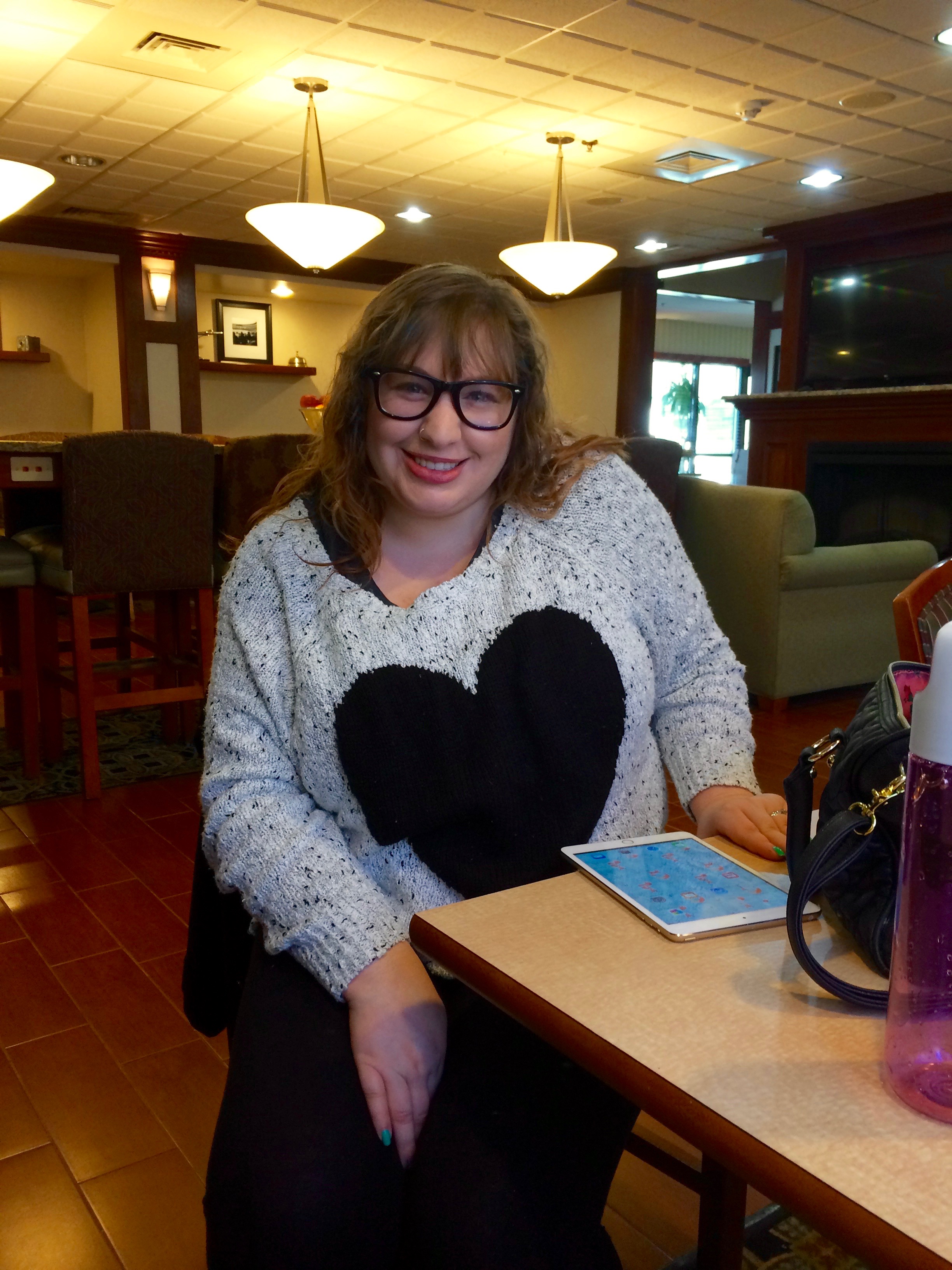 January 29th: After sleeping in and relaxing, we grabbed waffles at breakfast. We spent as much time as possible at the hotel because our flight didn't leave until the evening. After a bit, we took the shuttle to Detroit Airport. After getting through customs, I went shopping at the duty-free store. I had forgotten all of my eyeshadows! Eek! I bought a few things from MAC. We also decided to indulge in PF Changs in the airport. I, of course, excitedly told our waiter we were headed to Europe for the first time! Filled with excitement, we finally got aboard the plane. Soon after takeoff we were given our first meal…pasta! I made sure to wear leggings and a slouchy sweater. Dustin wore comfy jeans, a T, and a new zip-up hoodie. The food was good, and the movies were even better. Our eyes got BIG when we saw all of the new movies we could watch. We quickly decided NOT to watch movies together and instead indulged separately. There's this picture of Dust holding the free eye mask and earplugs that cracks me up. Free things are so fun! I watched Brave, a Disney movie, and Dustin watched Jurassic World.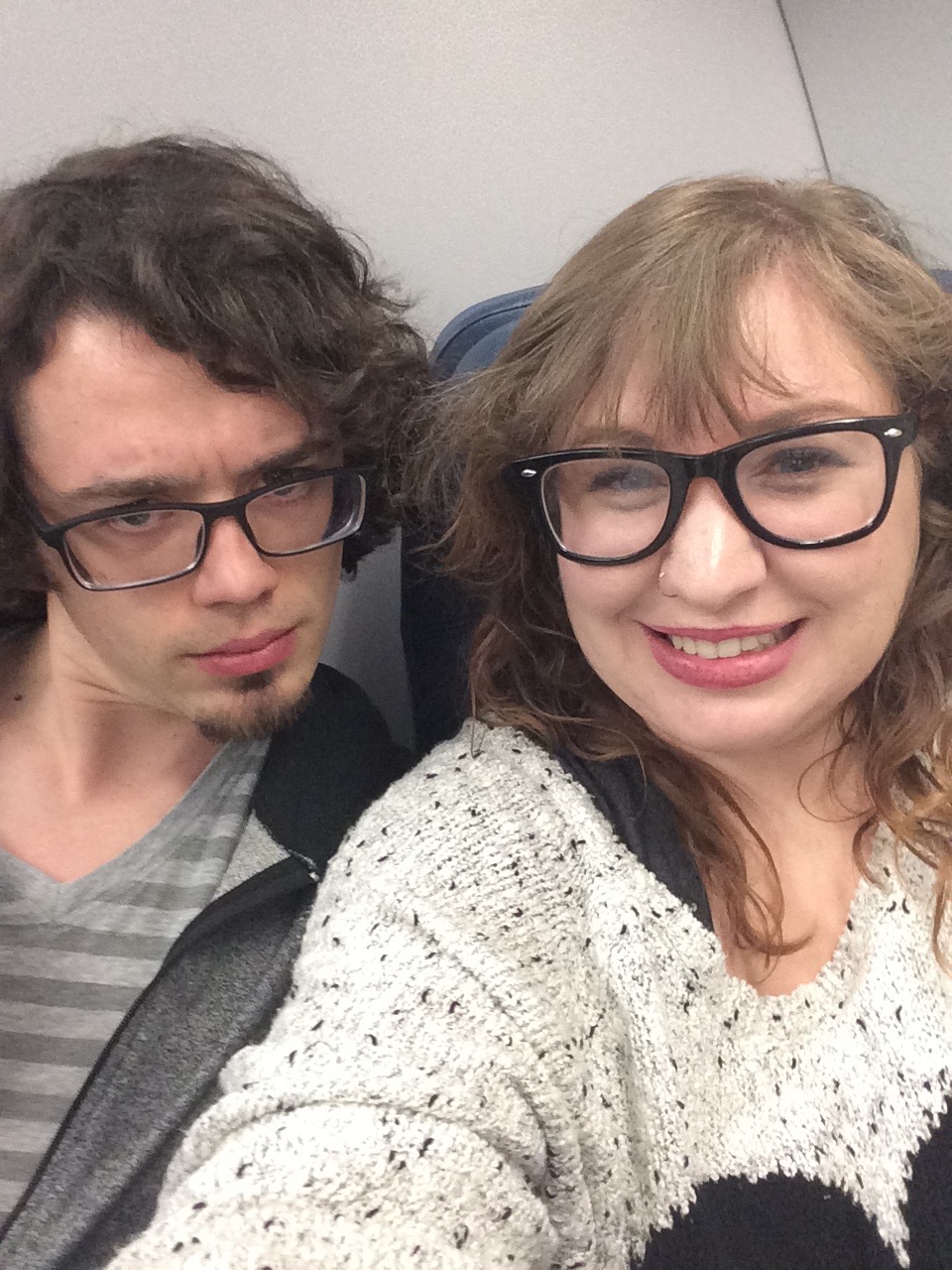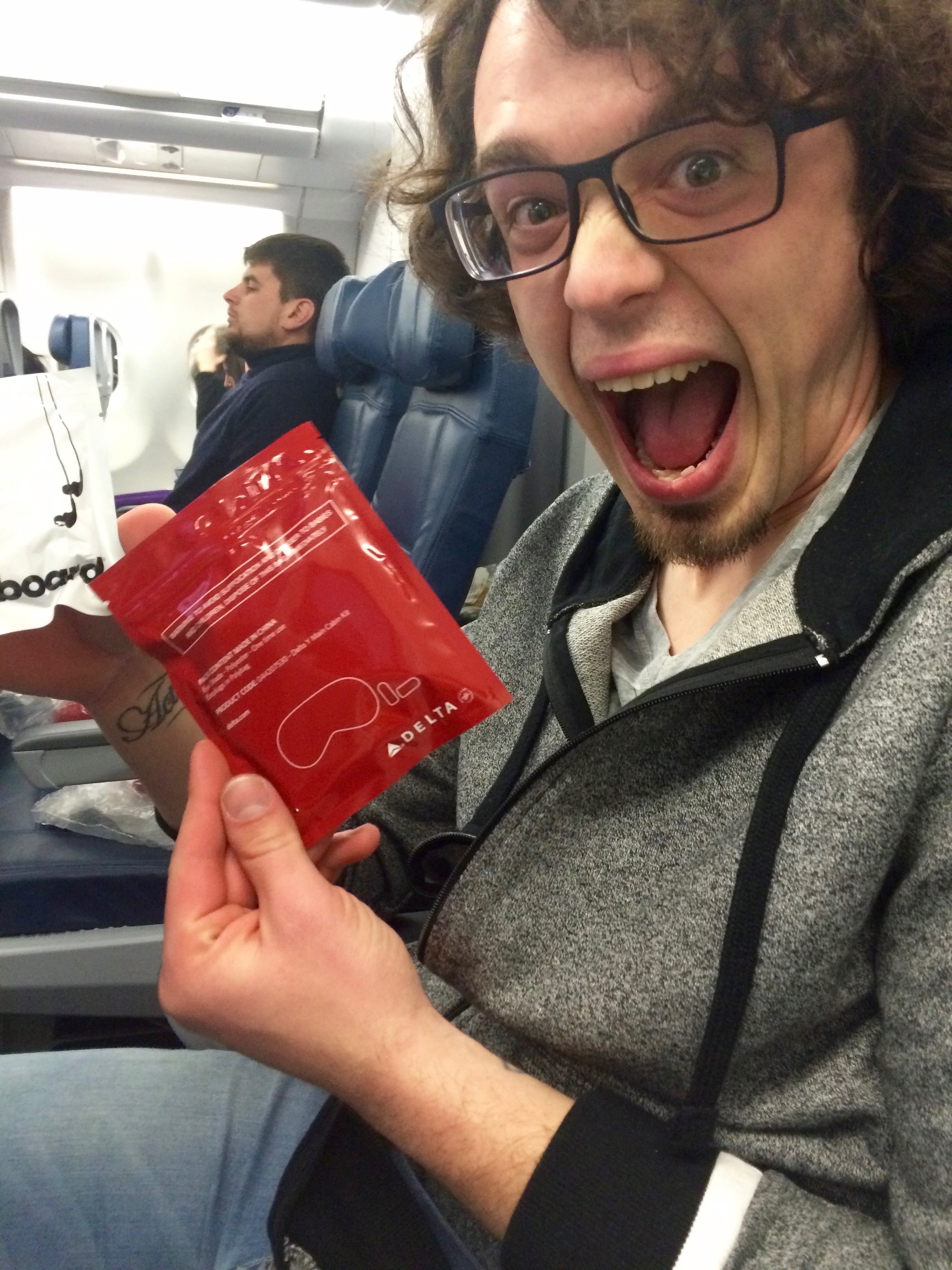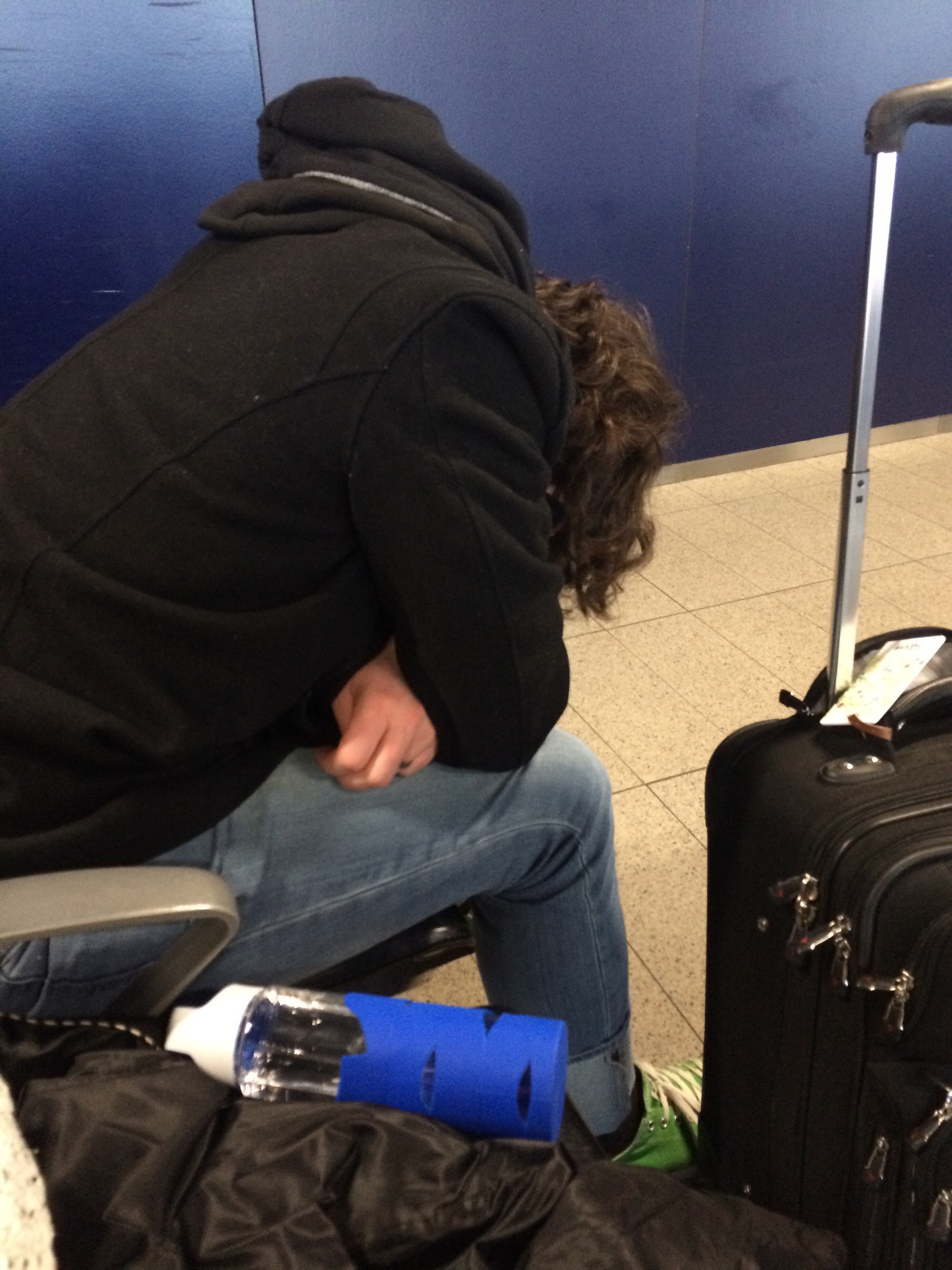 Love & Laughter,
Tiffany