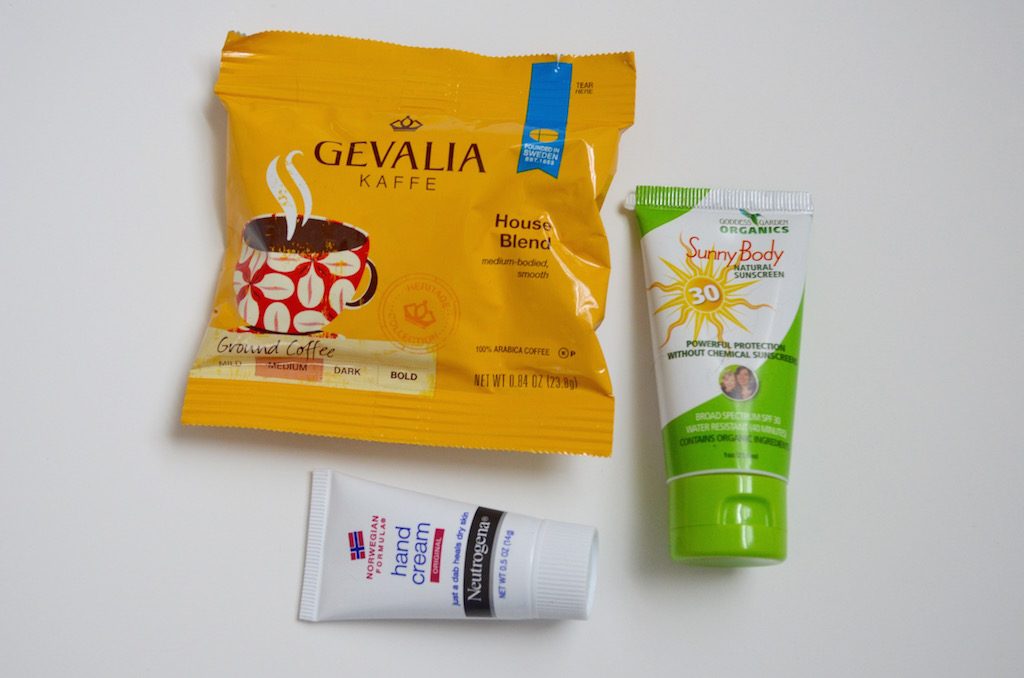 Have you heard of Pinchme? I discovered them a few years back when I was obsessed with getting free things sent to me in the mail. Although I still love free samples, I find that I only sign up for things I know I'll use. I have a kazillion foil packets at home that are collecting dust.
Pinchme is a website where you can sign up for free samples. There aren't any catches. They send you a box of samples if you qualify. You don't have to jump through hoops or pay a cent. No credit cards. No spam. They send you email updates and let you know when you can sign up for a box. You pick up to three or four samples and you receive it for free. All you have to do is re-log in and review the items you received. In the past I've gotten perfume samples and other wonderful items. This month, I opened my box and found:
Neutrogena Hand Cream 
An itty bitty little hand cream that's .5 ounces. It smells like lotion and looks like beauty primer. It is kinda clear-ish and disappears once it's rubbed in. According to Neutrogena, this product is their Norwegian Formula
 which is supposed to moisturize your hands without leaving a greasy feel. As soon as I used it, I began typing and my fingers stuck to the keys. Although it does seem greasy, it definitely moisturizes. I don't think I'll be buying this – or even finishing the sample. Bummer.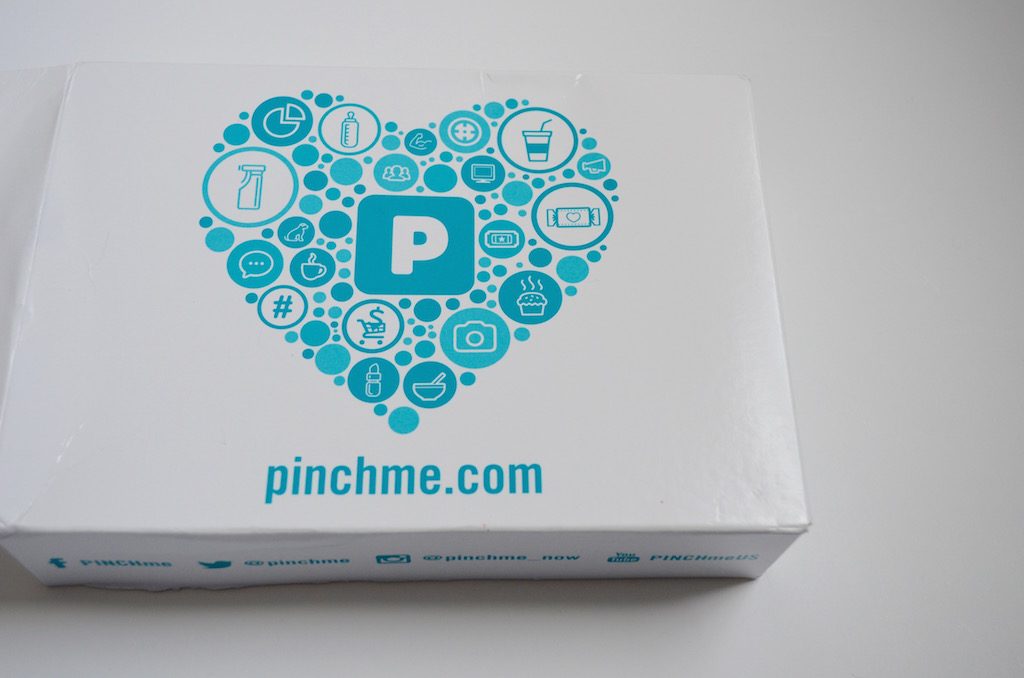 Sunny Body Natural Sunscreen 
This 1 ounce sample is really cute. We're running off to Myrtle Beach this month so it's the perfect thing to try. Sunny Body Natural Sunscreen
 is a sunscreen that's made of some organic ingredients! From Goddess Garden Organics, this product offers a broad spectrum SPF of 30 and it's water resistant for 40 minutes. I was a little thrown off by the branding. I thought it was 100% organic, but it only has SOME ingredients like sunflower oil and aloe vera that are.  It smells like sunscreen. Nothing special there. I haven't tried it yet but will while on vacation at the beach. On the side of the tube it says "sheer mineral lotion, biodegradable, cruelty free, reef safe, non-GMO" I've never heard of the brand, Goddess Garden, so we'll have to wait and see. You can purchase it on Amazon for $13.49 for 3.5 ounces.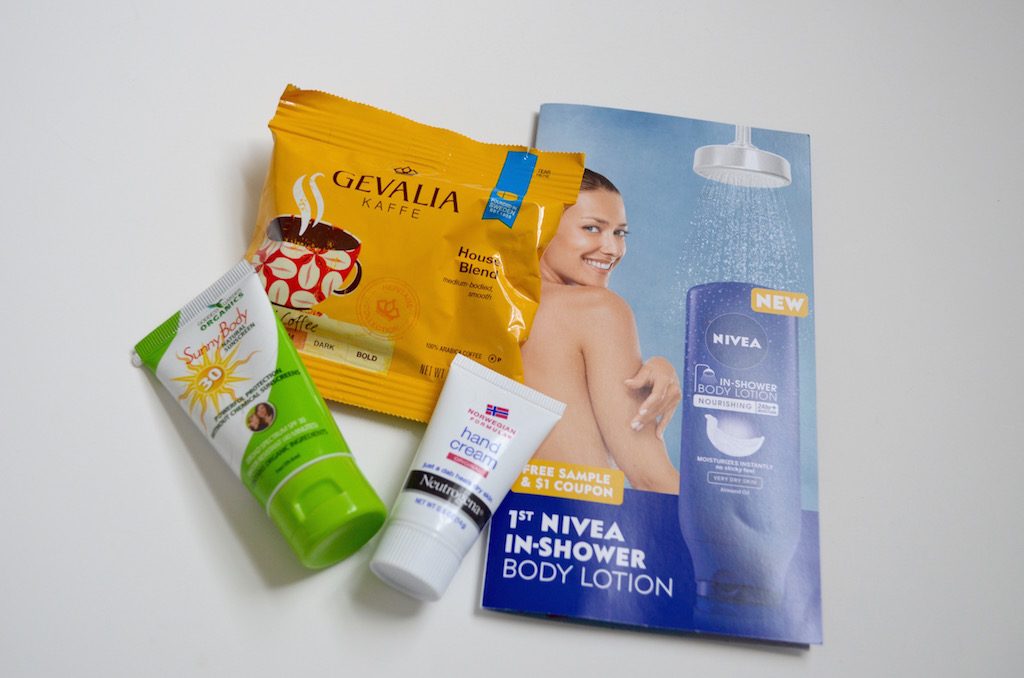 Gevalia Kaffe 
Ok, I'm addicted. I love coffee samples. It doesn't matter if you've tried them…you still get them. This little .84 ounce bag is good for four cups of coffee. I like Gevalia
 ok. I'm not a huge fan. I'd prefer Starbucks but, hey, it's free. I got a sample of the house blend which is a medium roast. It comes already ground.
Nivea In-Shower Body Lotion 
I hate foil packets but I can't complain because it's absolutely free. This little sample is of Nivea Body In-Shower Nourishing Body Lotion
. I get it. Some people have extra dry skin and need this. I'm not one of them. I usually take a bath to feel less icky and not put on lotion. BUT part of blogging is trying new things and letting you guys know what I think. I'll give it a shot.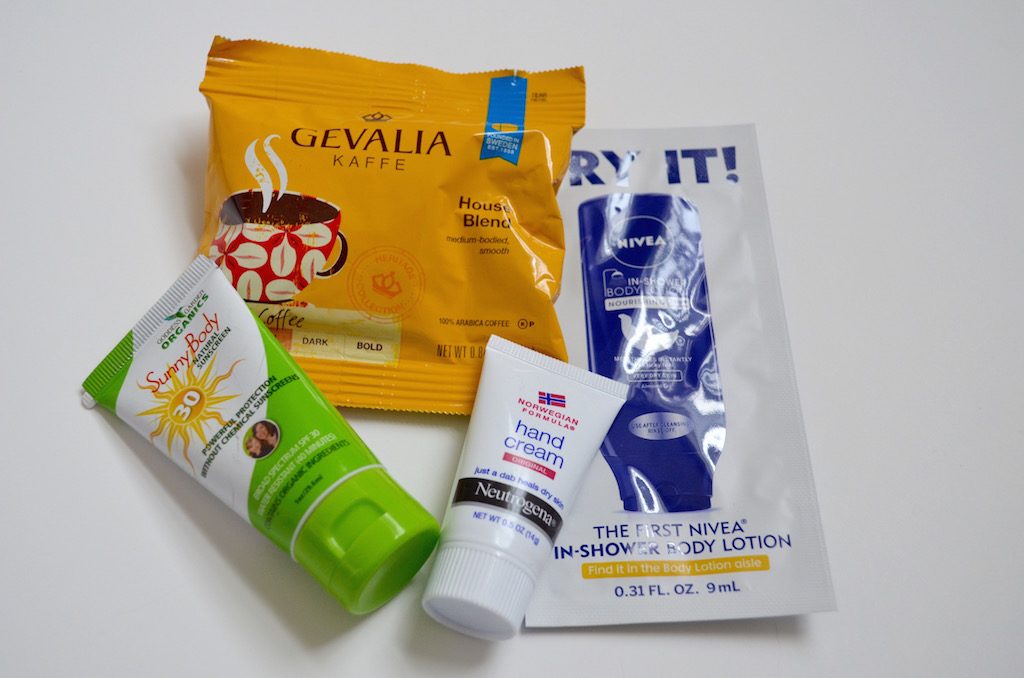 Overall: It's Free & Fabulous
Pinchme sends free samples at no cost to you. They just ask you take a little survey once you try them. I love it. It's an easy way to try new products and get free coffee samples. It's also nice to get a box in the mail. FOR FREE. You can sign up here.
*I don't receive anything for you joining. I've been a member for about one year.