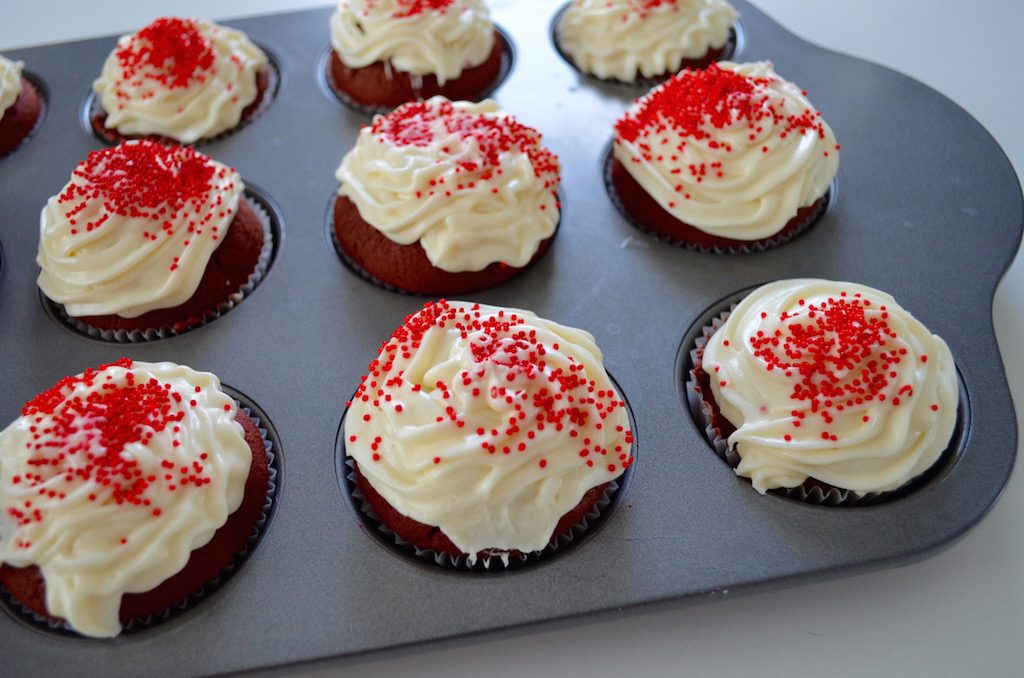 Are you a big fan of red velvet cupcakes? I am!  This summer I decided to do some baking for my birthday. We went camping with the family and I wanted to create something extra special. Believe-it-or-not, I'd never made red velvet cupcakes from scratch before.
They turned out fabulous! The cake was moist and the cream cheese frosting had the perfect tangy-ness to it. My only regret was that it was very hot in my kitchen and the pretty frosting melted. As soon as I noticed it falling, (after meticulously frosting them with a decorating gun) I placed them in the refrigerator to cool and set up.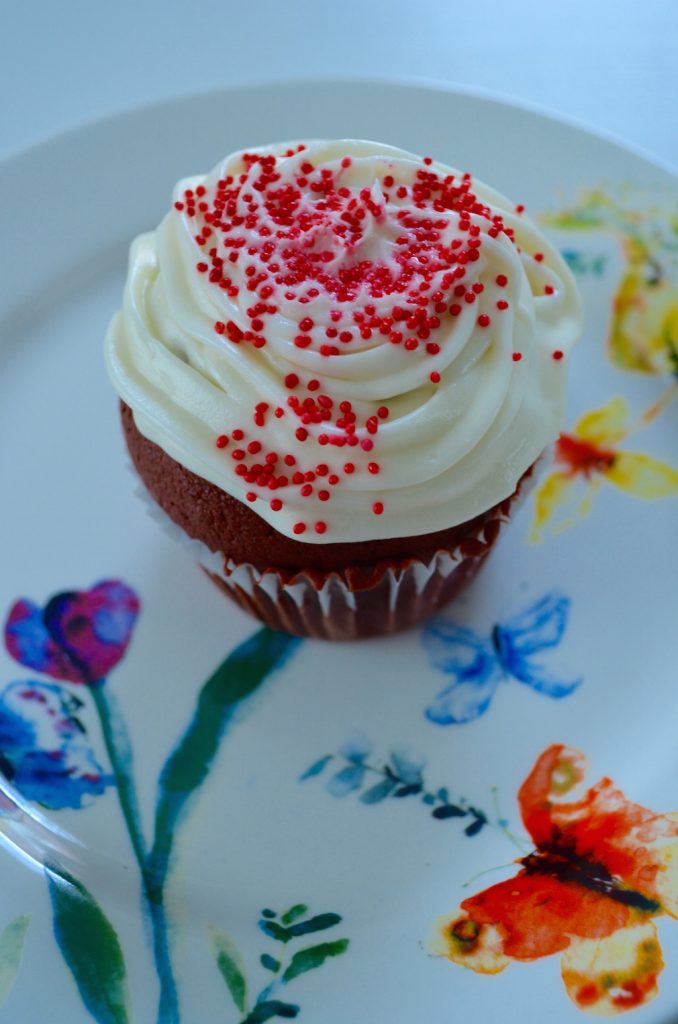 They were a big hit! A few people were fighting over them and Dustin, my husband wanted lots more. I found the cute matching red sprinkles at a local shop called Pumpkin Seed Bulk Food. The Pumpkin Seed has lots of different spices and baking supplies at really good prices.
I found the recipe from Allrecipes.com. I looked at a few different ones, but this one seemed the easiest and had the best reviews. Once I was done, I felt very proud of myself because they looked as great as they tasted. (Sometimes it doesn't turn out that way.) Here are the ingredients:
Red Velvet Cupcakes
-2 1/2 cups flour
-1/2 cup unsweetened cocoa powder
-1 teaspoon baking soda
-1/2 teaspoon salt
-1 cup butter, softened
-2 cups sugar
-4 eggs
-1 cup sour cream
-1/2 cup milk
-1 (1 ounce) red food color
-2 teaspoons vanilla extract
Vanilla Cream Cheese Frosting
-1 (8 ounce) package cream cheese
-1/4 cup butter, softened
-2 tablespoons sour cream
-2 teaspoons vanilla extract
-1 (16 ounce) box of confectioners sugar
Head on over to All Recipes for all the instructions to make them!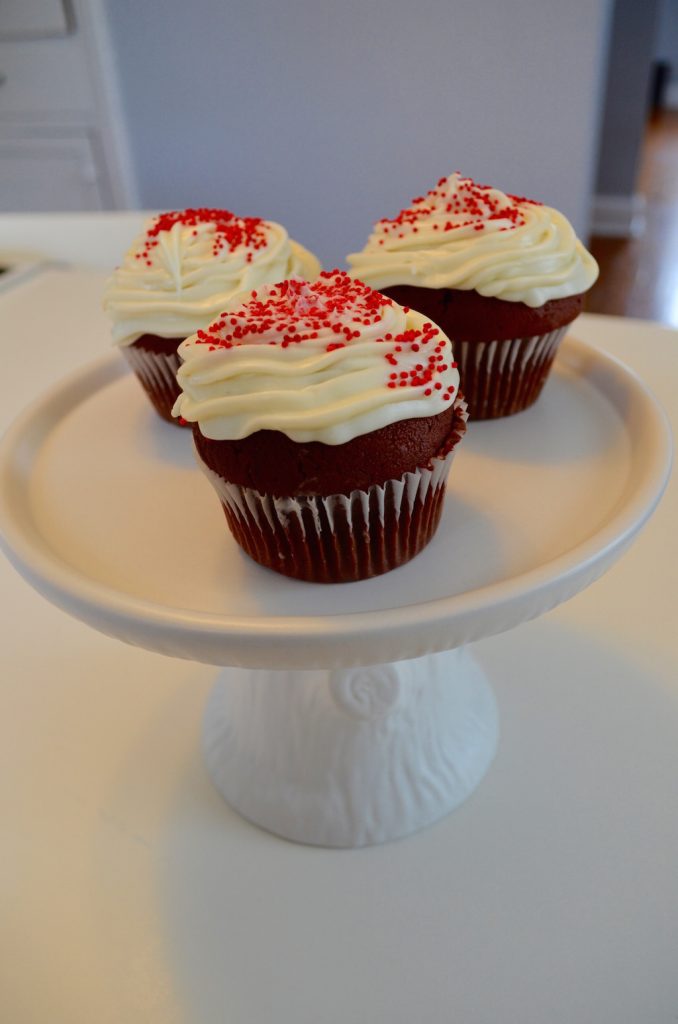 Some Tips From A Gal Who Made Them
-Make sure you ice them in a cool place or else the icing will melt and look ugly!
-Use lots of red food coloring for the red color to show up.
-Don't over-mix the cake or else it won't rise.
-Buy some pretty nonpareils (round sprinkles).
Let me know if you try them! Have you made red velvet cupcakes before?
Love & Laughter,
Tiffany
P.S. The fun white tree trunk display was purchased from T.J. MAXX. We used it and others for my little sister's Alice In Wonderland bridal shower!