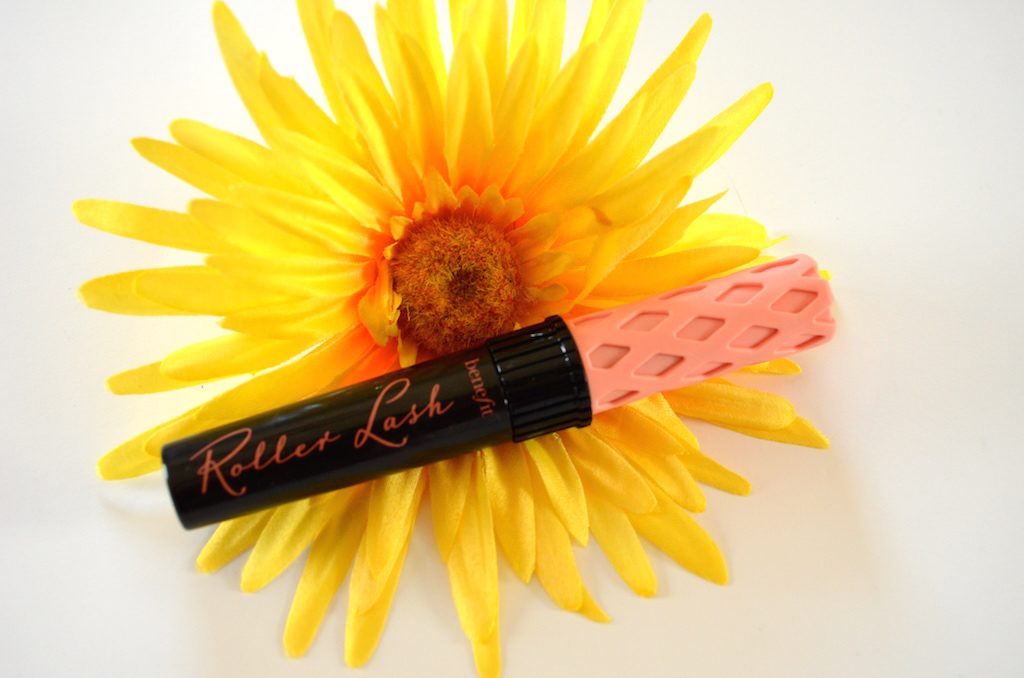 As soon as I found out Benefit was releasing a new mascara, I put myself on Sephora's notification list. You see, I used to never wear makeup (It's a long long story) and was really insecure about my skin (I had acne). One day, I decided to walk into a cosmetics store in the mall (Sephora) and ask for help with mascara. A boy that I went to college with was there and suggested I check out They're Real! Mascara. Before I knew it, he had me in the makeup chair, complimenting my red hair and asking about my family. The time spent was so special and fun that I couldn't help but splurge on a $20+ mascara. I used it everyday and fell in love with the way makeup made me feel (confident & adventurous).
That day I stumbled into Sephora is many years ago and now I love makeup and enjoy learning about new products. I began watching Youtube videos from Michelle Phan and Kandee Johnson and signed up for Ipsy Glam Bags.
The They're Real! Mascara made for such a good connection that I was hoping to fall in love with Benefit's latest  release: Roller Lash Mascara. So without further adieu, here's my review of Roller Lash Mascara!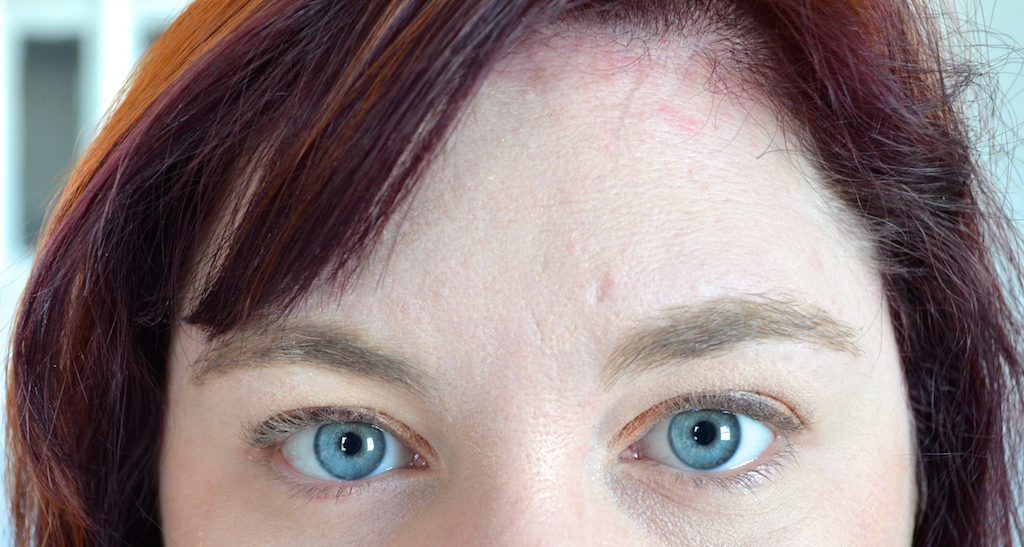 This first image is without any mascara. If you noticed, my forehead is indeed dyed red. I had my hair colored the day before and still had some residue. This also explains the lack of matching eyebrow color (my hair was previously a lot lighter).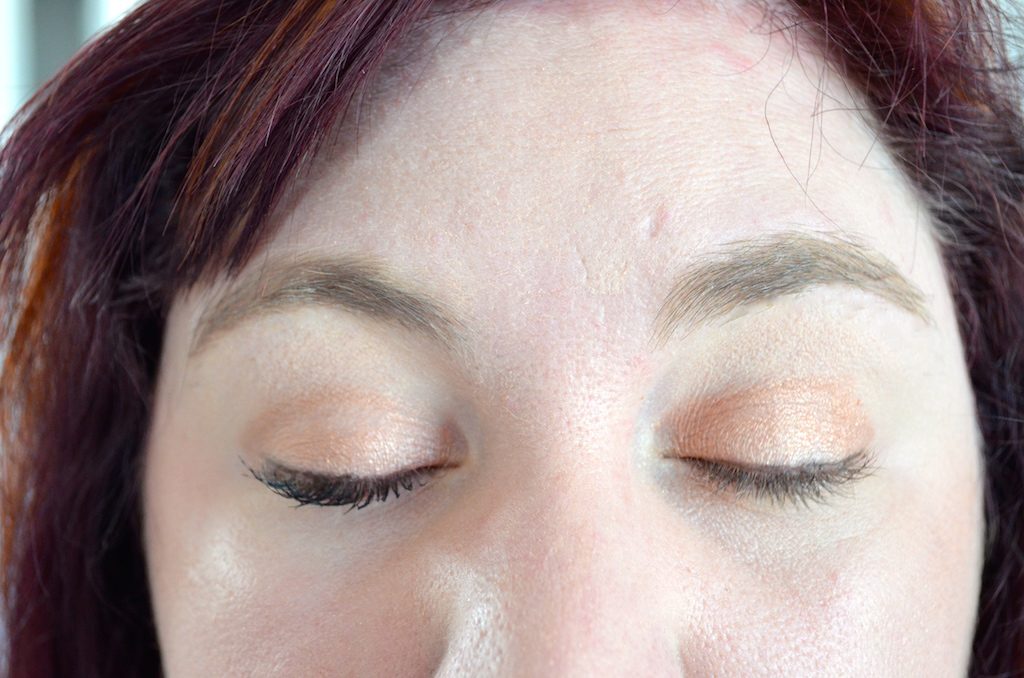 Can you tell which eye has the product applied to? (my right, your left)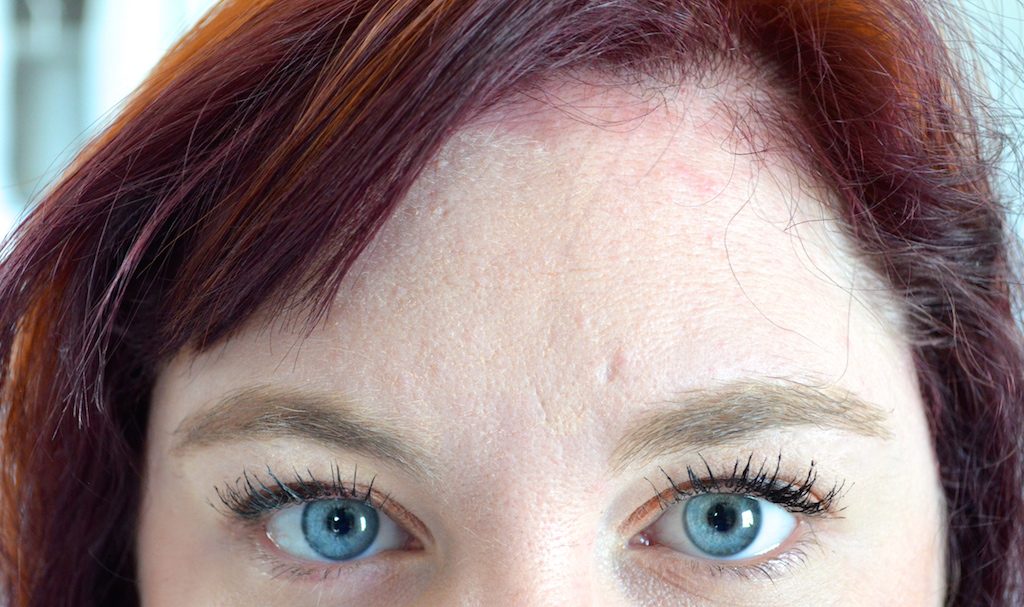 Both top lashes are applied. I did about two coats and didn't have time to brush them through because I was running out the door.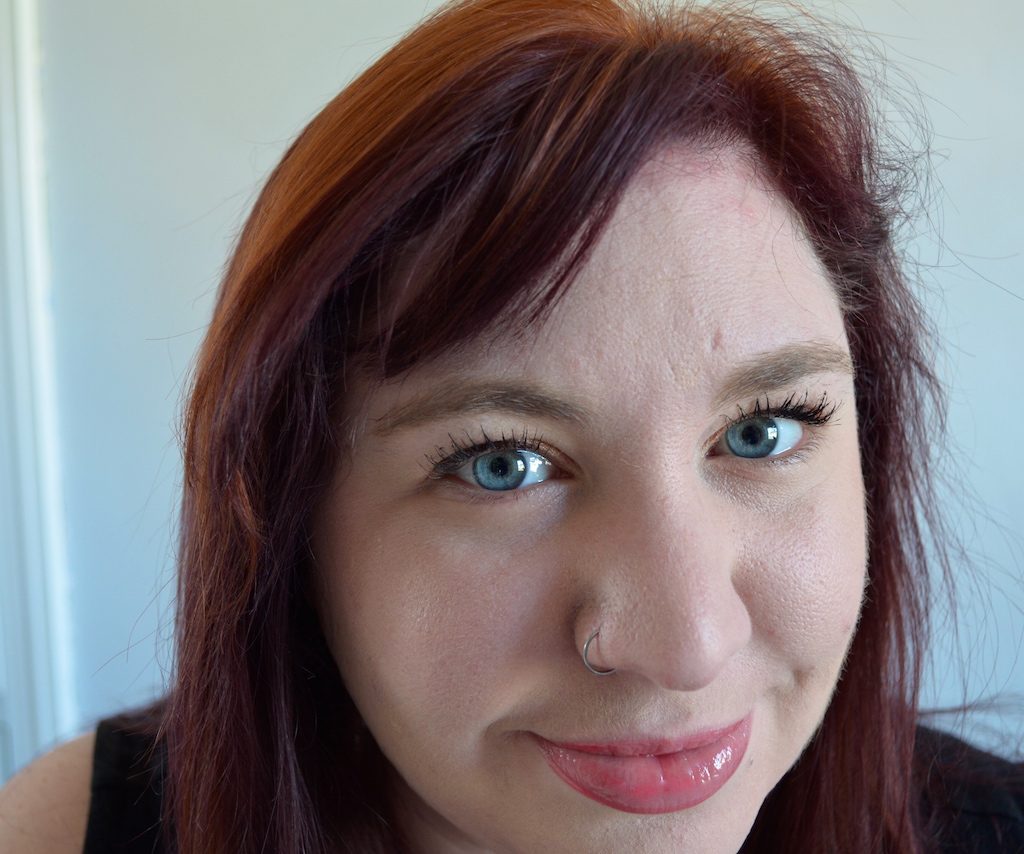 The finished look with some spotty lipgloss (that I hated after I applied).
The Review
I'm not sure if I'm 100% sold. I've worn the product for about three days and can't tell a big difference between Roller Lash Mascara and other brands of mascara I've used.  I like the fact that the product is designed to curl your lashes, but my hair is already curly and I never have to curl my lashes because they're long and curl upwards already. If you have trouble with lifting your lashes, this may be the product for you. Benefit's site explains that the product has a curve-setting formula that holds for 12 hours. The wand is also different than others. As you can see in the below picture, the "Hook & Roll Brush" has little hooks that help shape and curl your lashes. I think I would've been happier if I had brushed through the formula, but I didn't have time. It looked a little clumpy.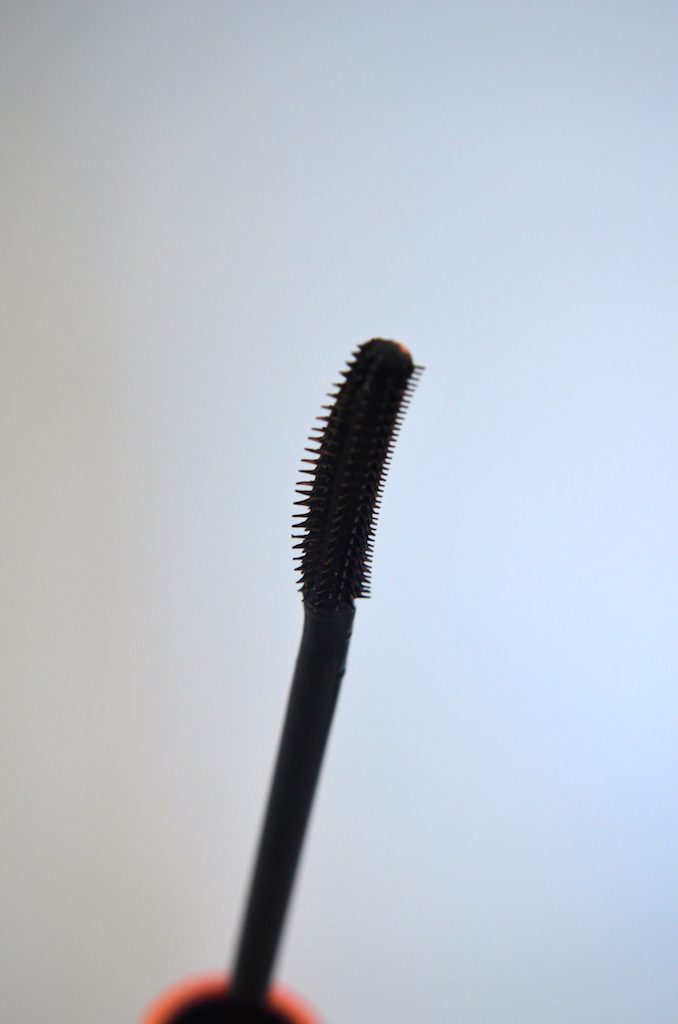 What I do really like about the product is the packaging. Honestly, Benefit has a fun, funky look and their products are always cute. The top of the mascara has a vintage curler look and is rubbery so it's extra easy to grip.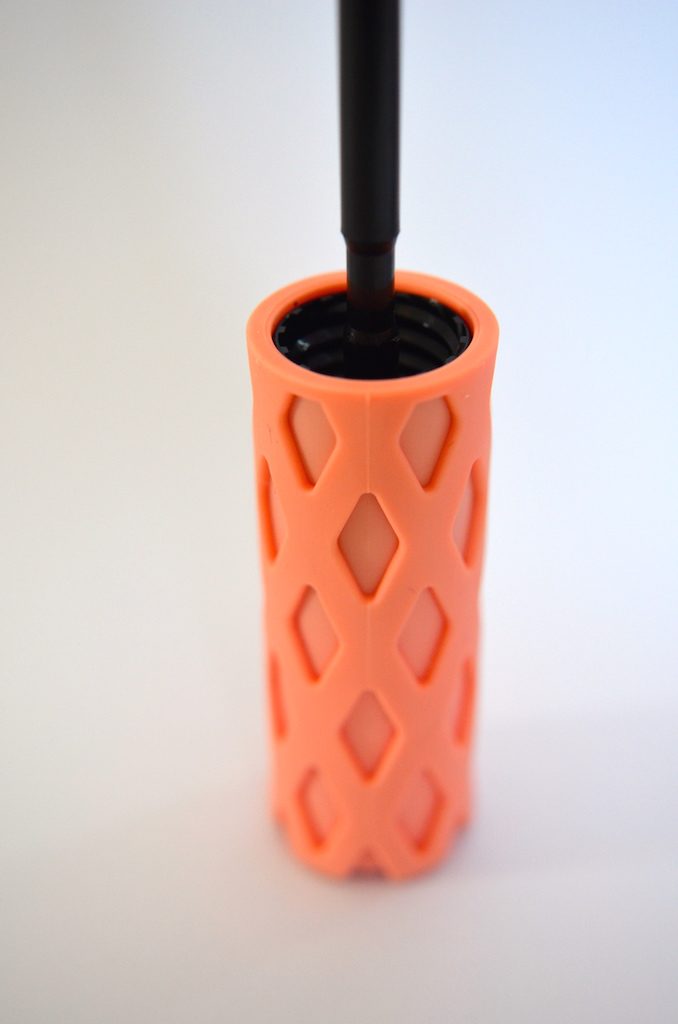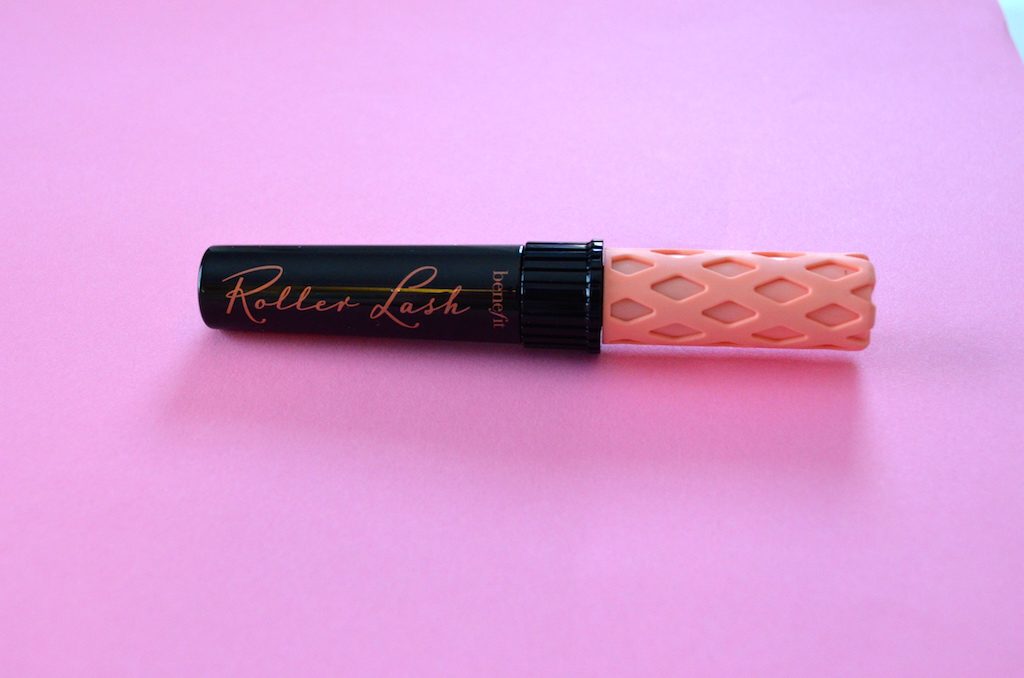 You also get a lot of product! Even though I'm not crazy about the thickness, I read on Benefit's website that you can use Roller Lash to curl your lashes then layer on They're Real Mascara to add more volume. For $24, it's not worth it for me, but for those who can't get their lashes to curl, it may be their holy grail. I won't be returning it, because I want to try it with They're Real. At this point though, I may have been better off investing in Yves Saint Laurent Babydoll Mascara.
Love & Laughter,
Tiffany