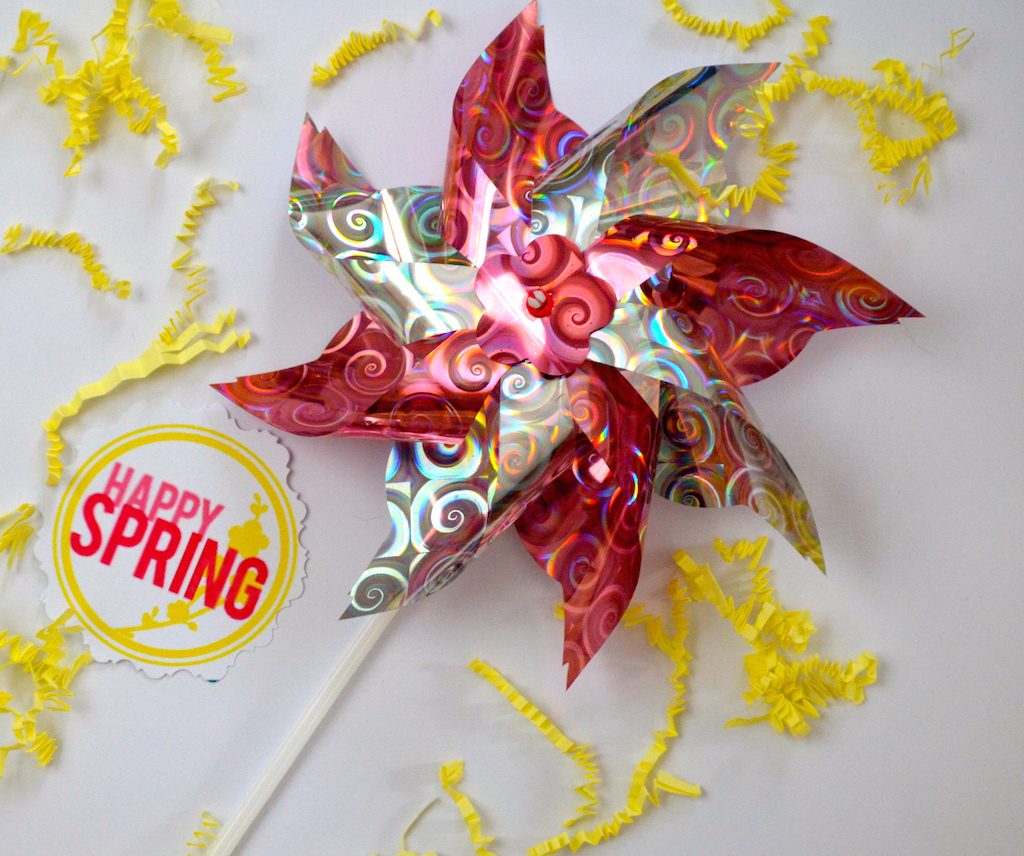 One of my all-time favorite things to do is send others snail mail. There's just something about a handwritten letter that makes life seem worth living. I began sending cards when I was in college and now I use every excuse to send cards, letters, and small packages. When I began thinking of beginning this blog, I wanted it to be a space where women could be encouraged and inspired to bring a little sunshine into the world.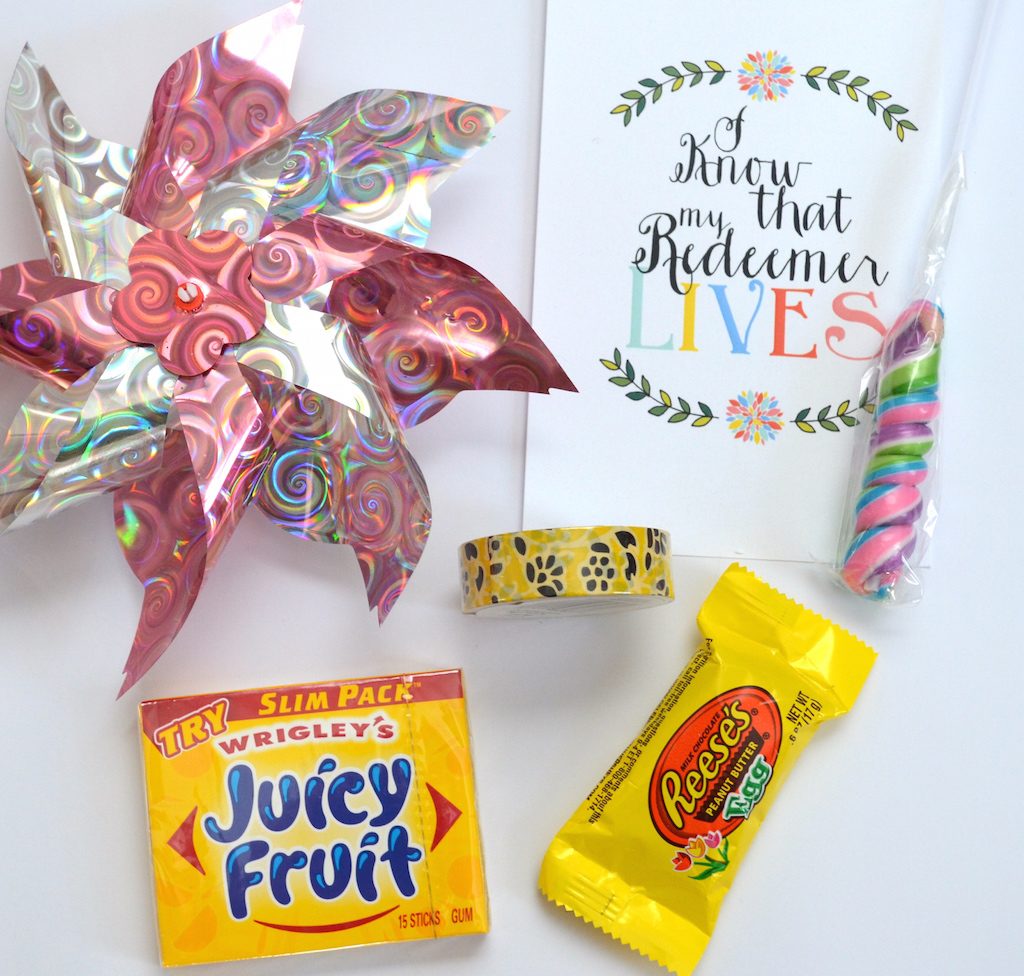 My great grandma is in her 90s and lives in Florida. I try to visit as much as I can but haven't seen her since last May. Unfortunately, she has really bad hearing and a phone call is difficult. About a year ago, I began writing her little cards and notes to update her on our life. Little did I know that it became such a special thing for her. When she's at home, she can get bored and lonely. A little fun card in the mail or a small package really makes her day seem magical.
It's also helped me think outside of myself. Sometimes we can become so self-centered. This little habit of writing a card to my grandma helps me remember to be thankful for what I have and where I'm at in life.
For this month, I was inspired by "a box of sunshine" that I saw on Pinterest. A few years ago a friend was dealing with some really scary stuff and had to have brain surgery. While she was recovering I grabbed anything yellow that I thought she'd enjoy at the store and packaged it up. It meant a lot to her and I'm sure it made her smile. As the sun began peeking out of the clouds this month, I decided to send other boxes of sunshine to my great grandma, grandma, and little sister-in-law.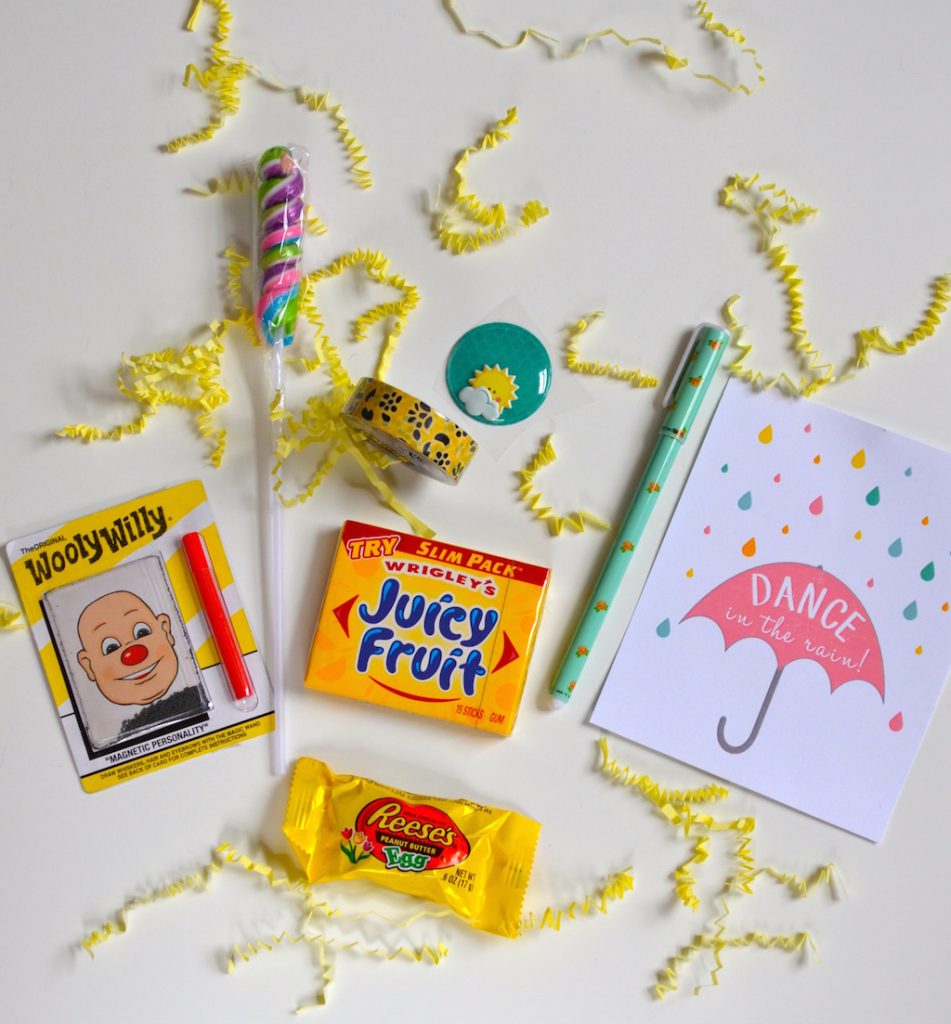 Here are the items I included in my happy mail packages:
-Reese's Eggs
-Juicy Fruit Gum
-Yellow Washi Tape
-Bright Lollipops
-Stickers
-Pens
-Printables
-Cute Notebooks
-Wooly Willy Toys (Remember these?)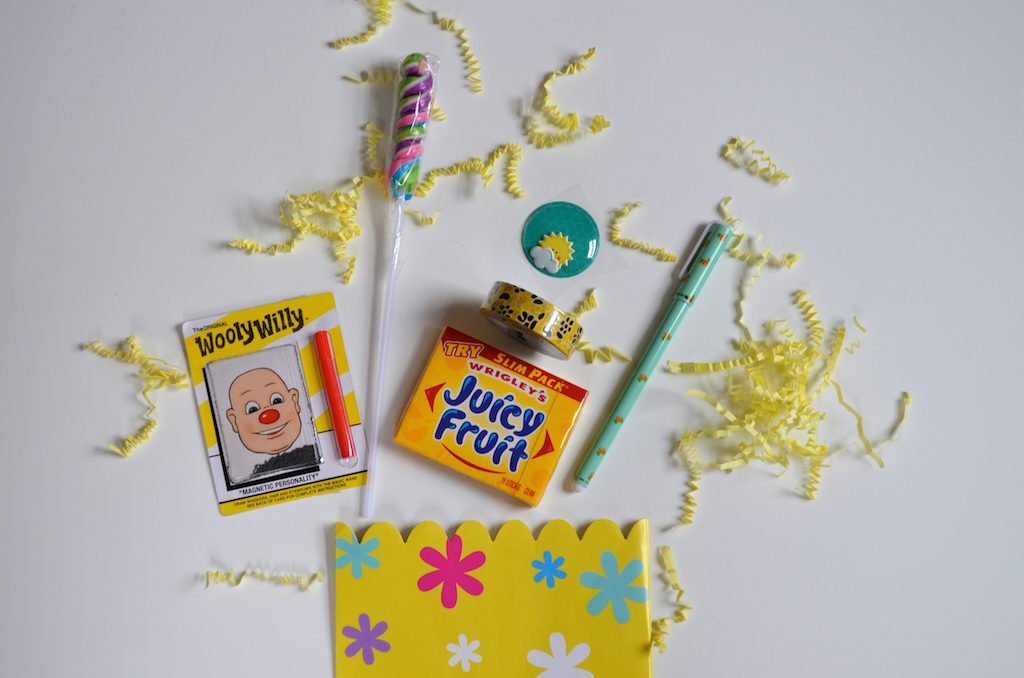 Most the items were less than $1 and the bright yellow bag was only 25 cents at Walmart. I used the bags to gather the materials inside an envelope to mail out. They look like little goodie bags. You can also purchase yellow shredded paper to add some fun to the package. A little does go a long way though! (We had it everywhere in the house and had to keep the kitties from eating it) Yellow shredded paper filler is available at the dollar tree. I had at least 1/2 the bag left after putting together these happy mail packages.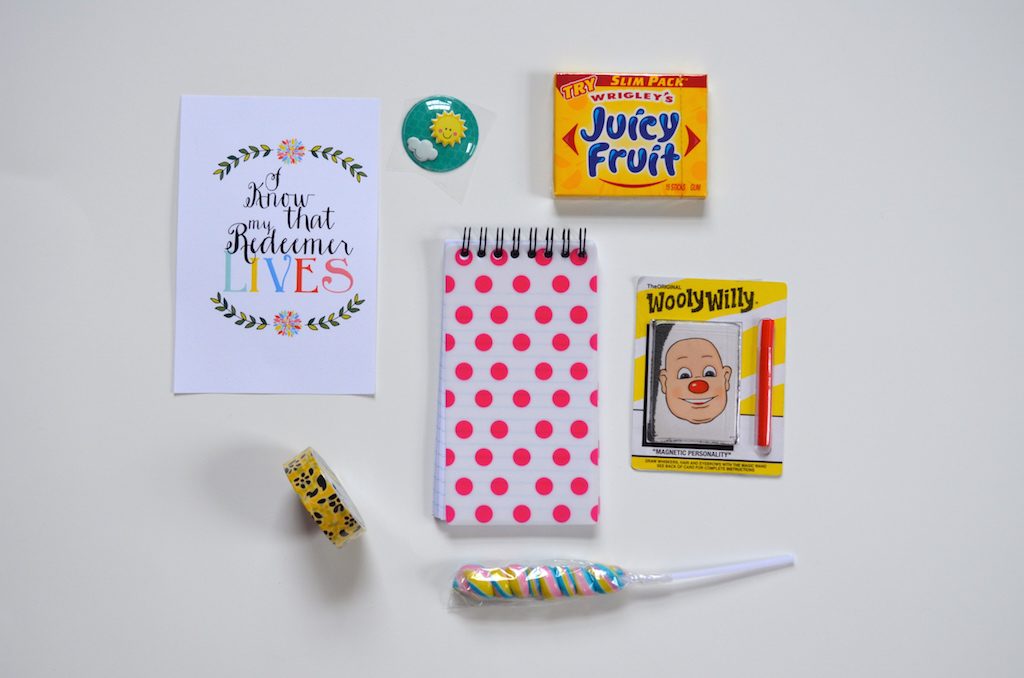 When I was putting together the happy mail packages, I tried to think of each person. Would they enjoy a notebook? How would they use the printable? My grandma reads her Bible every morning and likes to use bookmarks. This fun little printable can help hold her place or she can put it up on the fridge. I also know my great grandma loves chocolate. She would be someone that would love the Reese's Egg.
I picked out the two printable's I found on Pinterest. I simply typed "free spring printable" and these came up! When looking for a printable, make sure they really are free and always give credit to whom you use them from.
Here are the ones featured in this project:
Happy Spring Printable from Tatertots and Jello
I Know My Redeemer Lives from Yellow Bliss Road
Dance In the Rain! from Everything Etsy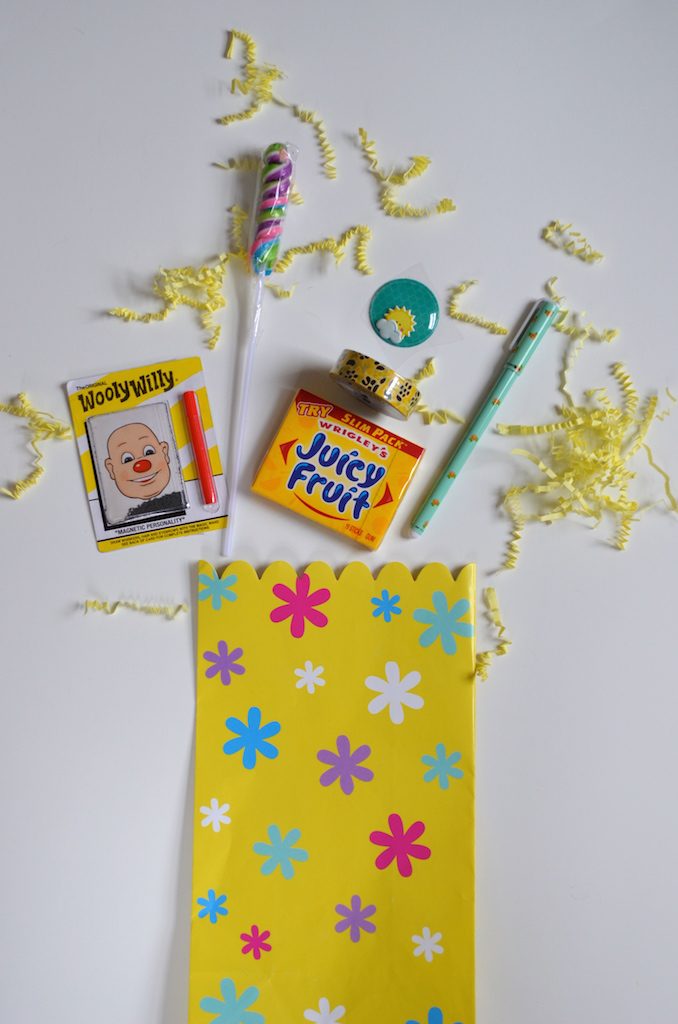 Can you think of someone in need of a little spring cheer? This type of happy mail project is simple and doesn't need to cost a lot. I choose to print the printables at the UPS store on cardstock but you can do it right at home. Also, it's fun to have a sense of humor about the gift too! The Wooly Willy boards are fun and quirky. I picked them up at Walmart in their Easter section.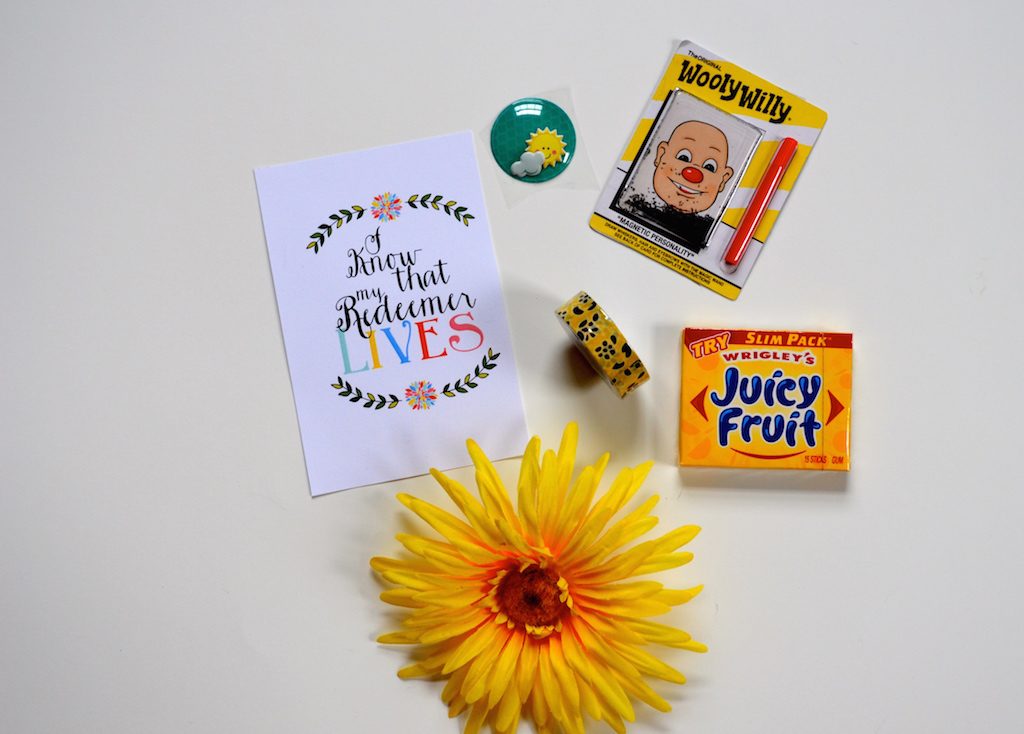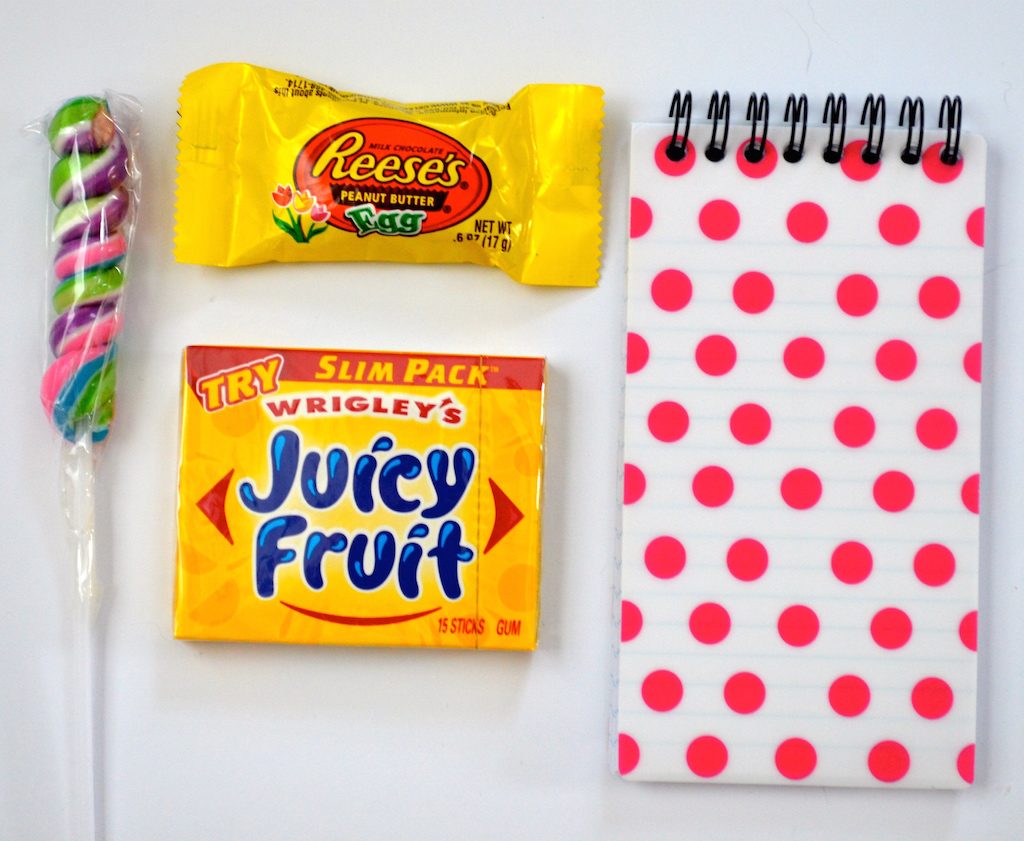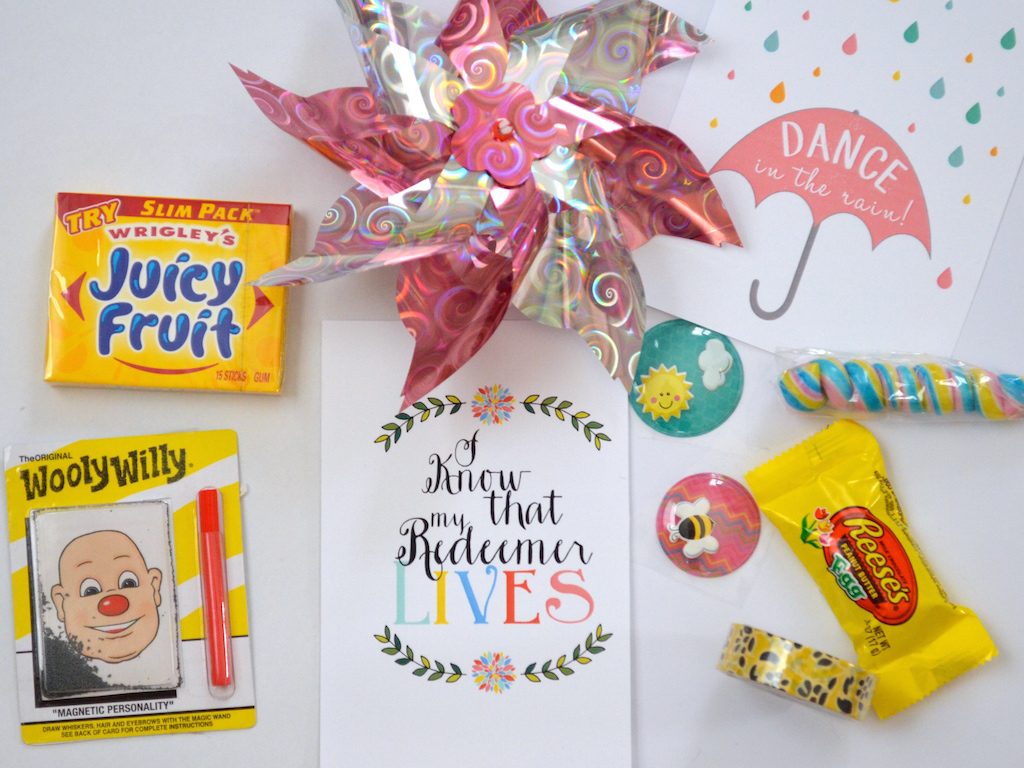 Other ideas of items to include:
-Breath Mints
-Scrapbook Accessories
-Beauty Samples
-Lipgloss
-Face Masks
-Magazines
-Confetti
-Cupcake Accessories
-Pictures
-Bible Verses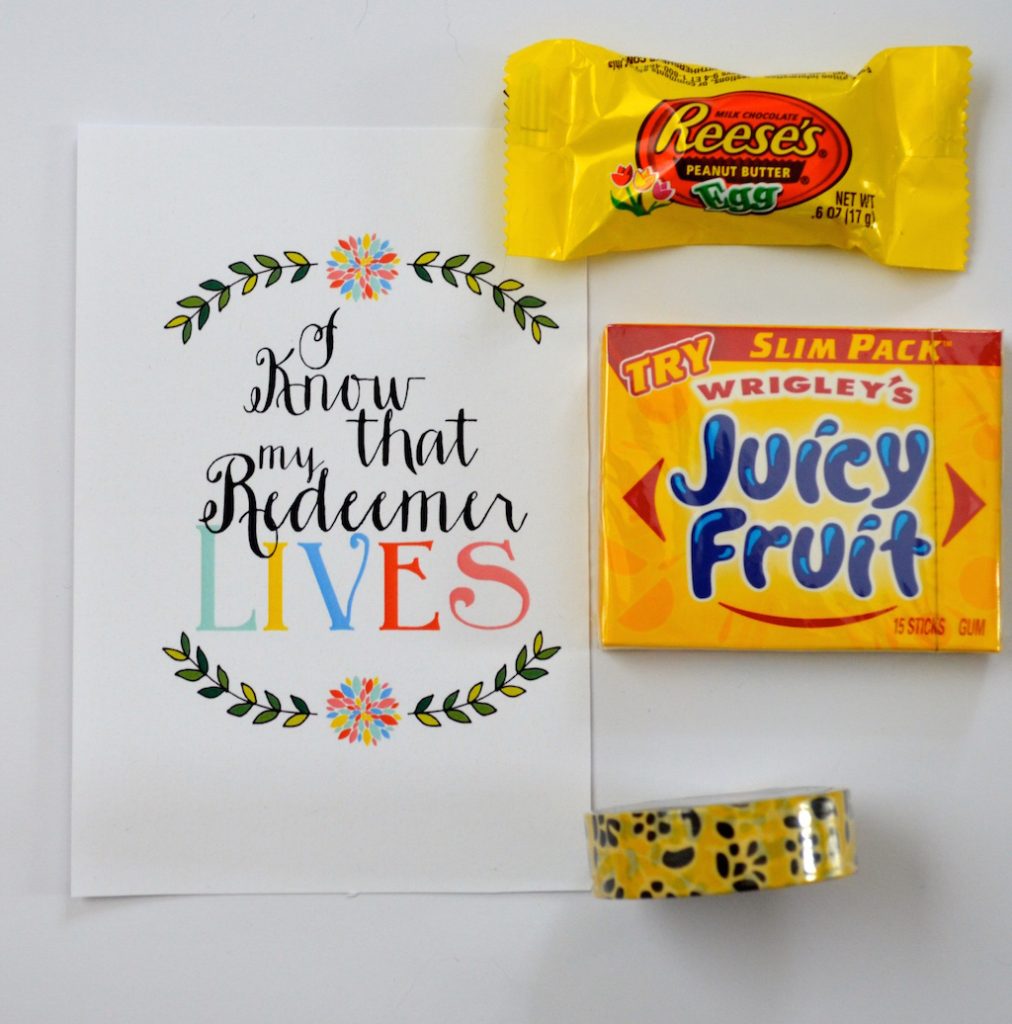 You can include as much (or as little) as you'd like in your happy mail gift. As you can see by the pictures, you can mix and match items and find the perfect fit for the recipient. I placed the goodies in my yellow bags and then tucked them into bubble mailers. I think shipping for a few light items will be between $3-4. I also wrote cards and included a fun few photographs. Whenever Walgreens has a picture printing deal (less than 10 cents each) I buy a lot of photos of our house, us, the cats, etc. My great grandma loves to get pictures of us since she doesn't use Facebook or other social media.
If you'd like to give more happy mail, keep a list of items you'd like to send/receive on your iPhone or in your wallet. As you shop at the Dollar Tree or Target, keep an eye out for sale and clearance items that you can add to your happy mail stash. The more items you have acquired, the cheaper and easier the process of sending mail will be. I always keep an eye out for sale bubble mailers with pretty designs and buy tissue paper in bulk!  If you can't think of anyone you know personally that needs Happy Mail, call your local nursing home or church and ask for referrals. Chances are, there are widows or others in need that you can give happy mail to!
Have a splendid spring!
Love & Laughter,
Tiffany
Bonus: These are ready to mail out!