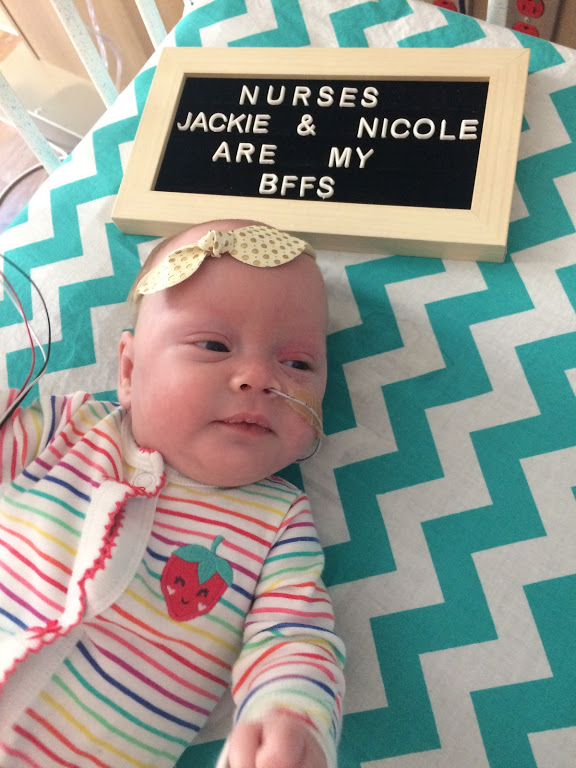 Honestly, it's hard to imagine it's taken so long to get these thoughts out of my head…but when you have a little one that has a lot of needs…heck…if you just have a little one…you get it. I've begun writing a post about Isabella's "other 2 NICU moms" a thousand times but every time it just doesn't seem to do them justice. So, with nurses week and Mother's Day upon us and the fact that Bella is successfully napping in her crib, I thought I'd take a stab at it once more.
How Do You Thank Someone Who Literally Sustains/Loves/Cares for Your Baby As Their Own?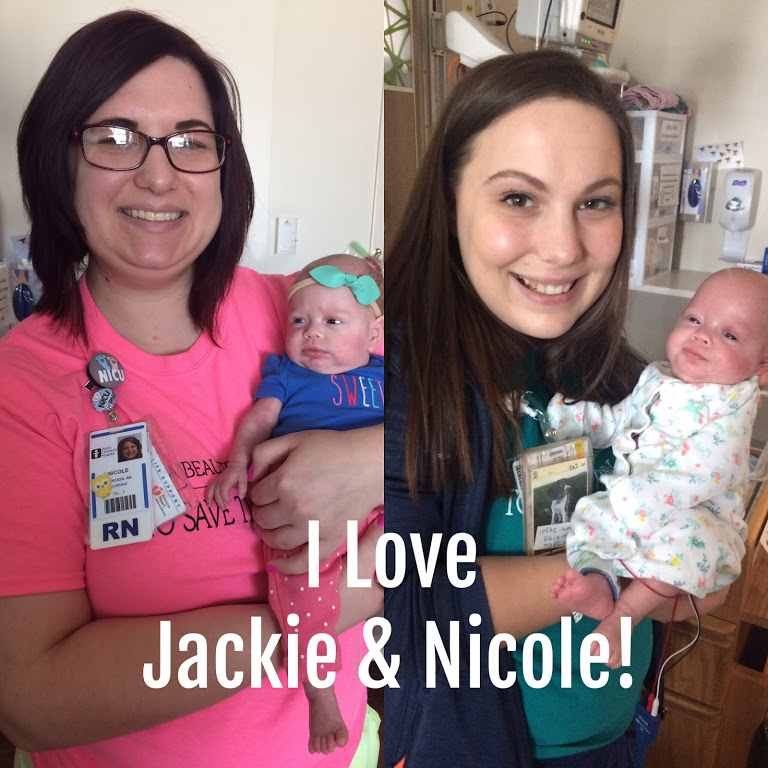 Candy, cards, mugs…these small gifts seem so humble compared to the immeasurable love and support Nicole and Jackie have given our family. Writing a quick Facebook post for Nurses Week also pales in comparison. You see, these two women, one my age, and one younger, literally acted as mothers to Bella while staying in the NICU for 3 1/2 months. Jackie and Nicole are among the brightest, most professional, kindest, calmest, amazing women/nurses/people you will ever meet.
Jackie Taught Us Details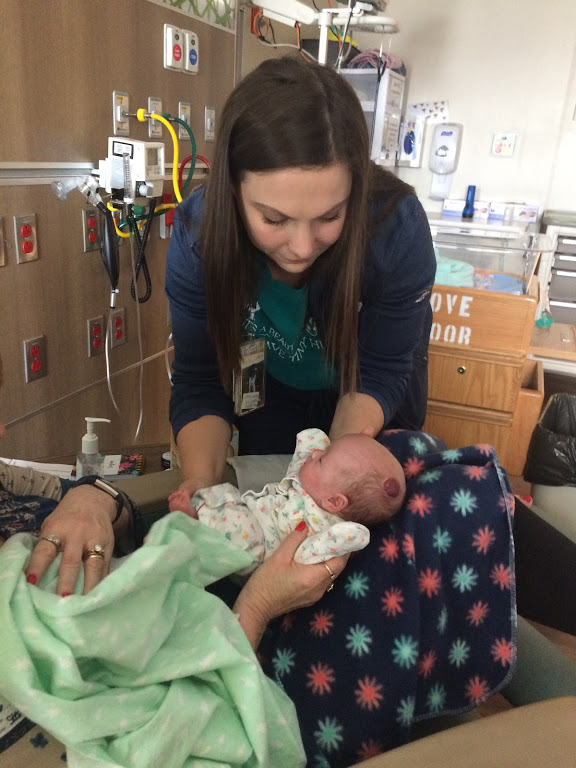 At only two days old, Jackie signed up to "primary" us. This means she choose to care for Isabella and our family when she was on her shift at the Neonatal Intensive Care Unit. Before I even could hold my baby she was able to change her diapers, apply Aquaphor to her translucent skin, talk to her, and love her as an excellent nurse would.
You see, in many cases with preemies, the mom is unable to go with the baby to the NICU. In our case I had to stay behind at another hospital for 3 days and be monitored because of my health. While away, I missed out on precious moments with Bella and lived through snapshots on Dustin's phone and stories from my family who were there to see her.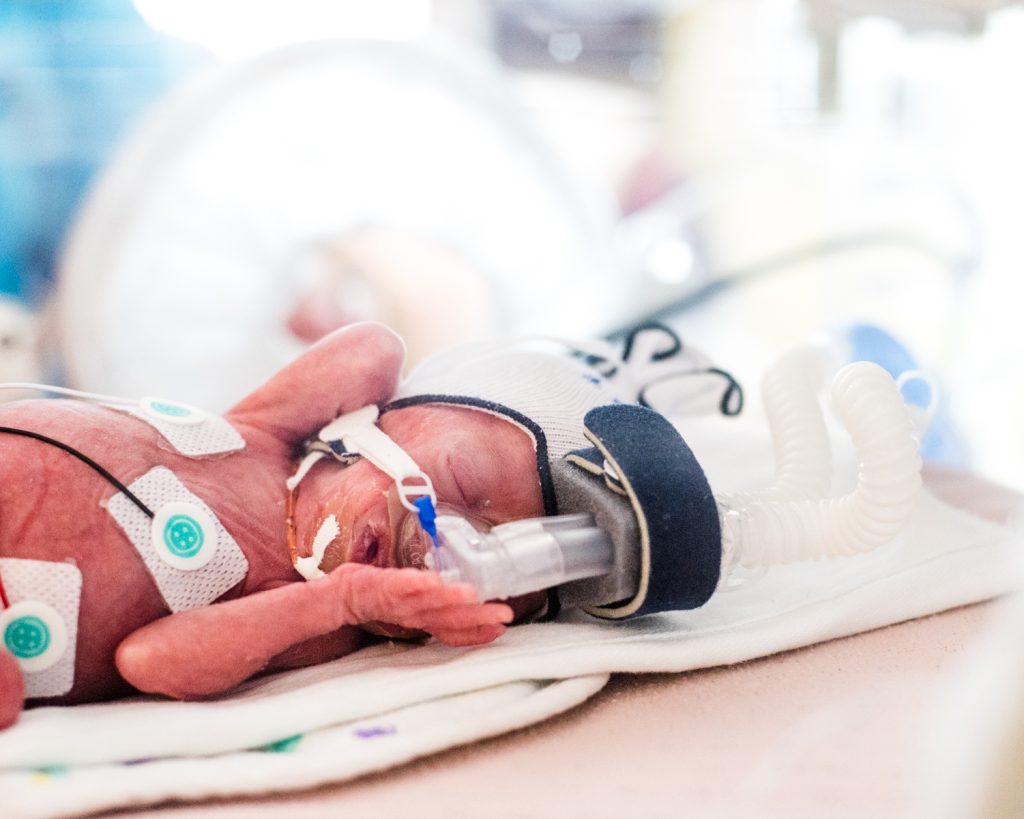 All the while I was pumping/trying to pee without crying/learning to hobble around my room/etc. a woman that was a stranger had chosen to love our family and along with others was providing the best care I could possibly imagine for my 1 pound 7 ounce little girl.
I didn't even know her name. But a week after the delivery and the day (or 2 it blurs together) after we moved into Isabella's private NICU room I found out she would be consistently caring for our sweet girl.
She has chosen us and I was honored that a nurse of her expertise in small babies would dedicate so much of her knowledge and energy to my newborn. But, honestly, I assumed she would give so much to little Bella. What I didn't realize as how much she would give to ME.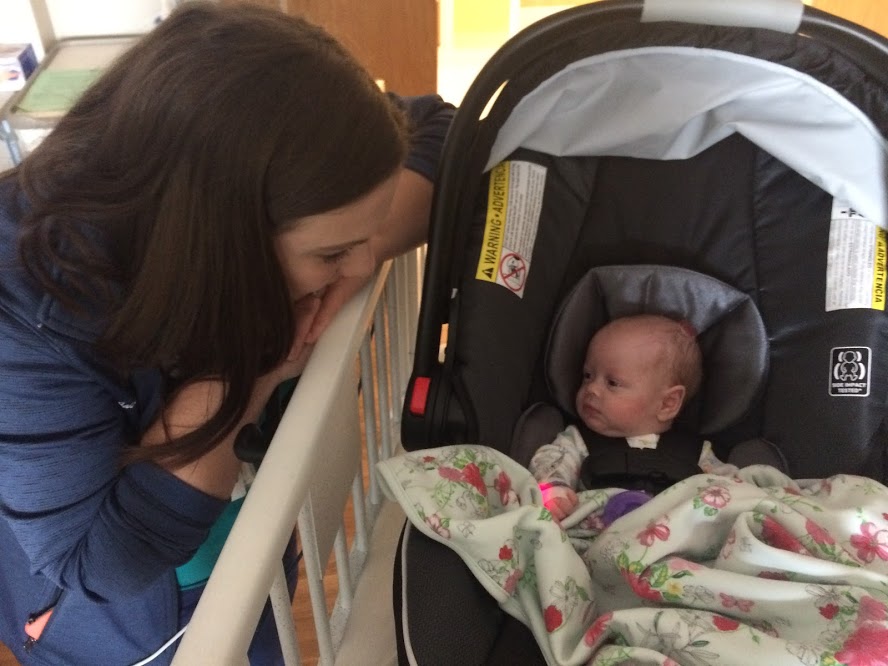 Jackie is someone that pushes herself in everything she does. She is knowledgable, quick witted, kind, and to-the-point. Along with being a registered nurse, she strives to achieve other certifications, including Kangaroo Care! As I spent days learning to care for an extremely fragile infant, I got to know Jackie and learned a little bit about her and what made her passionate for the NICU. Her little brother had had cancer and although he had overcome it, the impact had weighed heavily on her. She strived to make an impact in other's lives and ended up getting a position with the top NICU (where we were) and within the same hospital her little brother had been cared for years earlier. I loved her.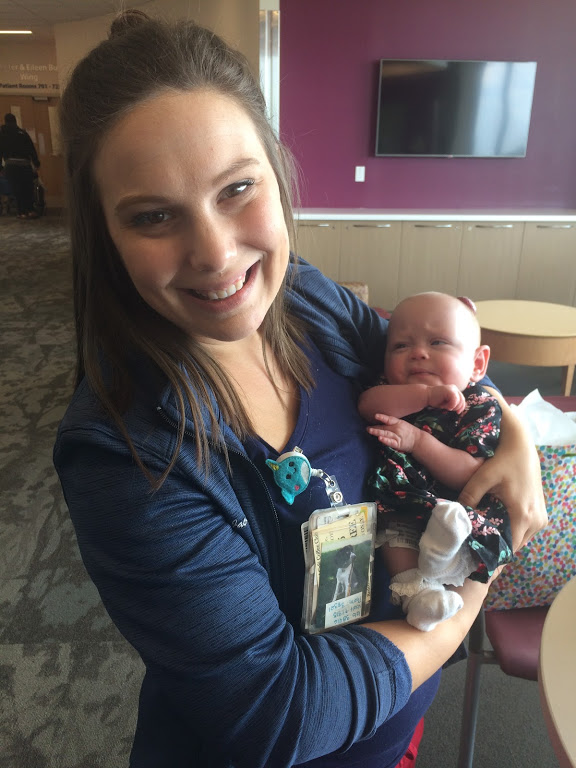 I loved talking with her and it was so refreshing to learn the best "do's and don'ts" within the NICU walls. The little room on the 7th floor holding that itty bitty baby became a sanctuary for me. As I asked questions, I began building my confidence as a mom. I learned what each number on the monitor meant and even how to attach the leads for Bella if they fell off (with the approval of the nurses). I memorized her schedule and even helped take her temperature or lower/raise her isolette. Of course Jackie was a busy lady. She didn't have a second to grab a bite to eat most shifts, (let alone play cards 😉 ) and I would watch in shock as she ran back and forth between patient rooms and answered to patient calls. She was kind, yet confident and knew what needed to be done to achieve the best health for those babies.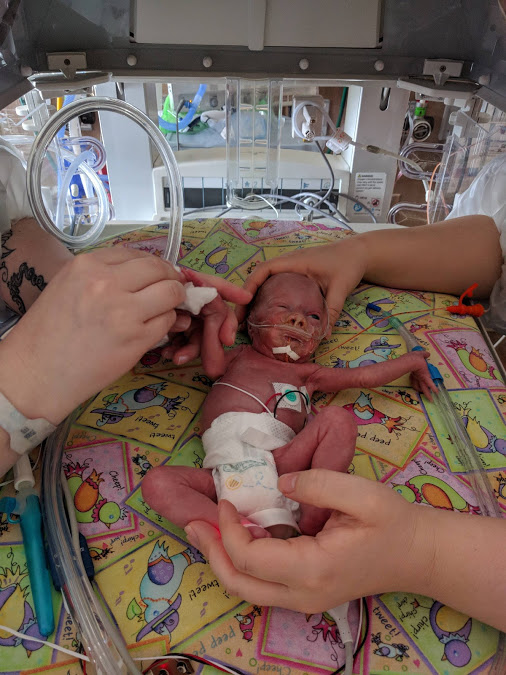 Although we became friends, I always knew that her job as a nurse came first and she was so prompt and exact. I constantly was impressed by her professionalism and love for those babies.
I remember vividly Jackie helping me with Bella's feed through her OG (feeding tube through her mouth). We were discussing something and one of the rooms began to code. Minutes earlier the team making rounds had been in our room, going over Bella's care, laughing at my jokes, and talking about local things to do. My heart always panicked when I'd hear our neighbors in trouble and I'd always sigh a sigh of relief it wasn't Bella, but then push back tears for the other moms. Jackie stopped mid sentence and was laser focused. She ran (along with the other team members who had traveled to the next room) to the room where the alarm was going off. I could tell each and every team member was ready to save a life. Thankfully, this was a misunderstanding and a new parent or grandparent pushed the wrong call button.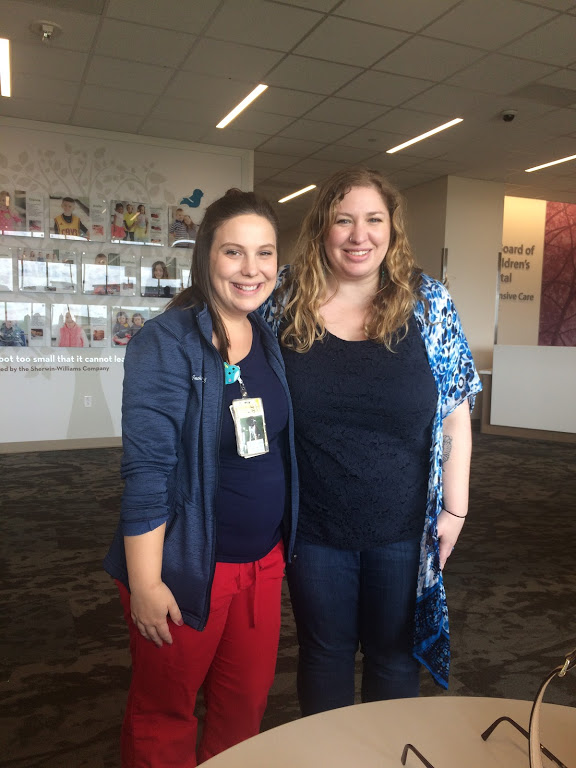 Seeing this made me so confident that if something happened to our Bella, a nurse, just like Jackie, would come to her aid and put her safety as the top priority.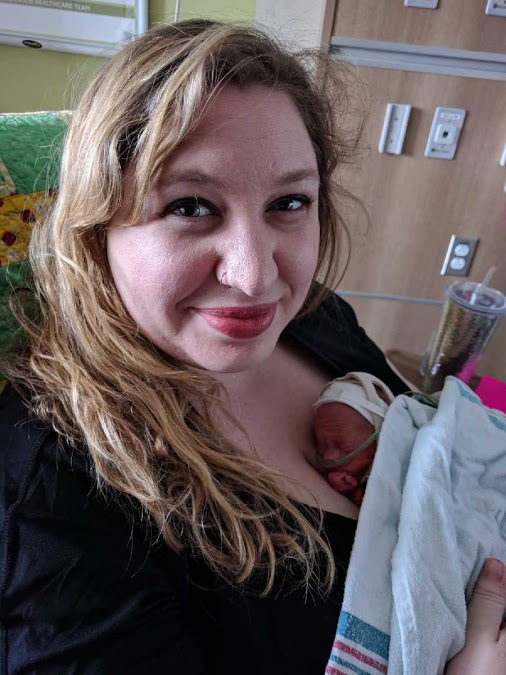 For Jackie, her job is more than a job. When there were little ones whose families weren't present she would spend extra time, making sure the baby was comforted. In those early days she advised me on how to do "skin to skin" and to bond with Isabella. As the weeks went on, she challenged me to be the very best mom I could be and reminded me that I was Isabella's MOM, even though I had to have assistance to even get her out of her rainforst-like isolette. I couldn't even touch her in ways that would cause her to be overstimulated.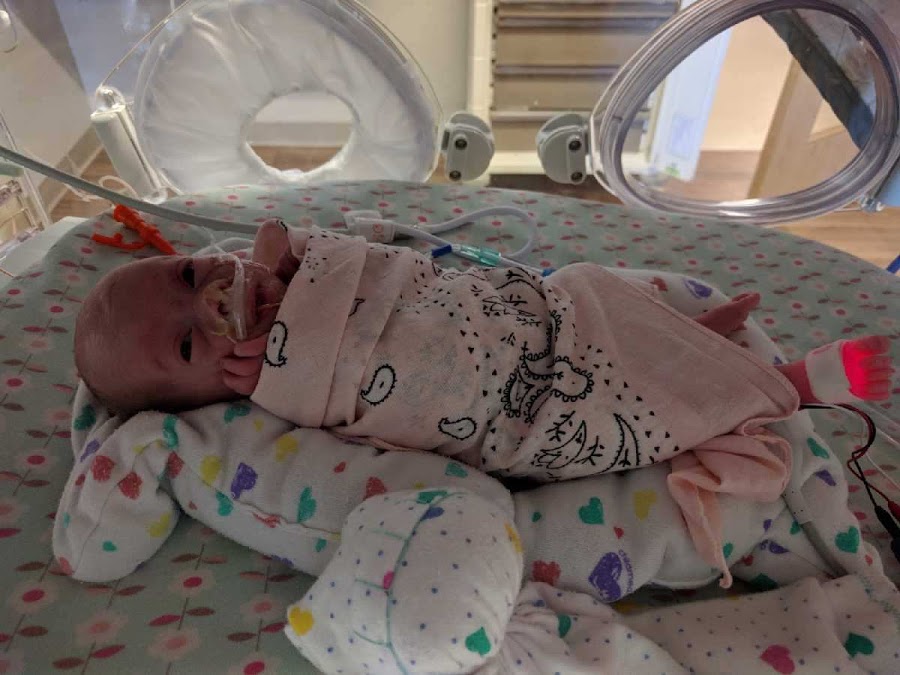 It was a hard place to be, but the encouragement from Jackie and the other nurses helped me to learn about my baby and her specific needs. For the first time I learned what the word "advocate" truly meant and I threw myself into reading all about the NICU and my daughters condition. Along the way I'd ask Jackie questions as she helped me change diapers, weigh poos/pees, get Bella's temperature, or give her baths.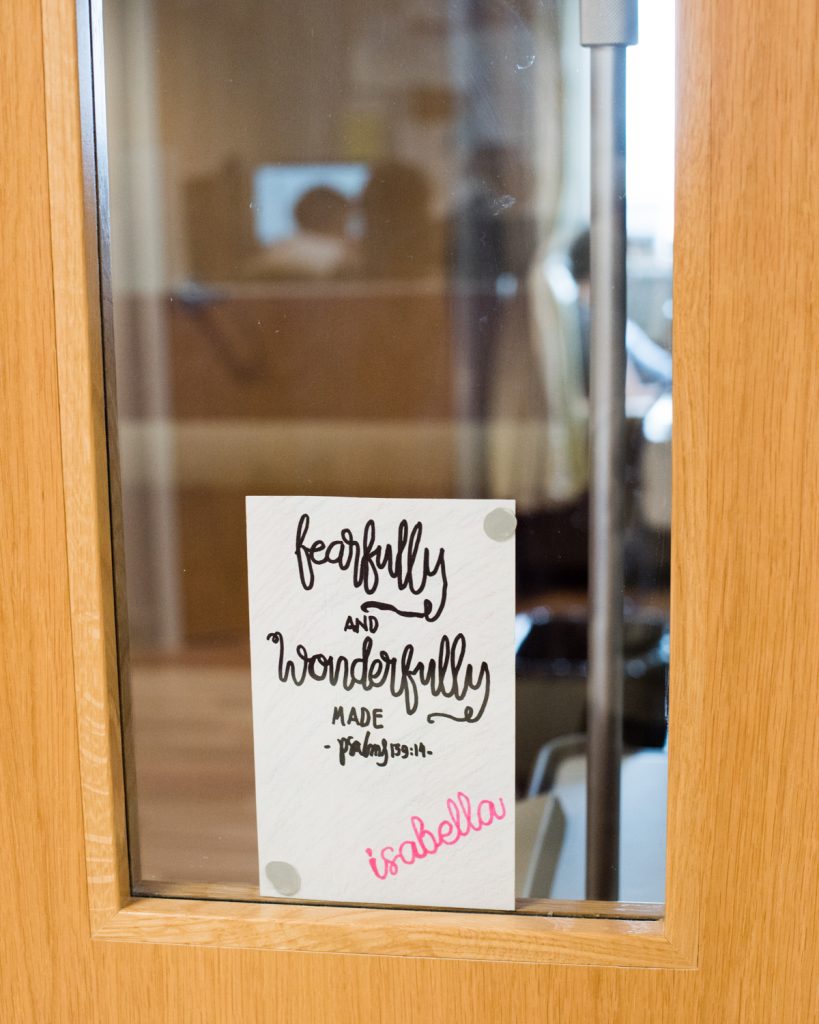 Jackie was the one who encouraged me to help give Bella her first "bath," helped me hold her to my breast for stimulation, taught me all about the ABC's of safe sleep, and reassured me that Bella was going to be great! Throughout the day/night/etc. Jackie was there in the background, cheering us on, teaching, and doing what she did best, caring for her patient, who happened to be less than 2 pounds.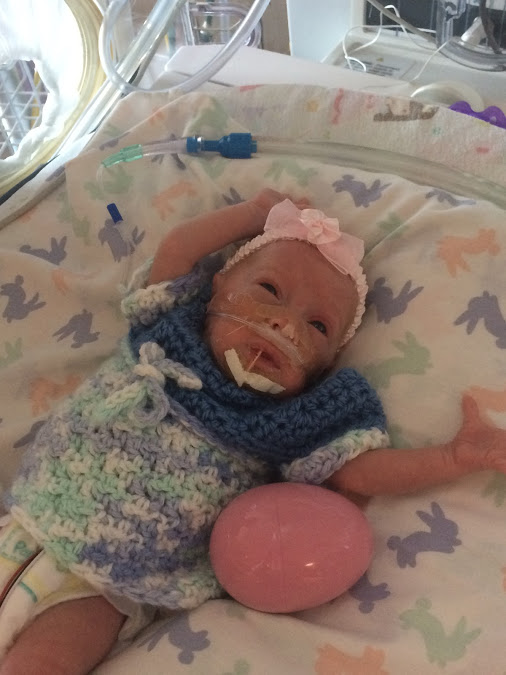 One of the most thoughtful things Jackie did for Bella was make sure she got "cute" sheets for her isolette. The NICU uses pillow cases for the bedding and some are not as cute and fun as others. Jackie would always grab fun sheets that would make us smile. They helped brighten our day when things seemed dark and overwhelming. Jackie also purchased some cute Easter decor for our room and went out of her way to spoil us! Bella got many special gifts from her "primary" and we made sure to tell her all about Jackie and Nicole.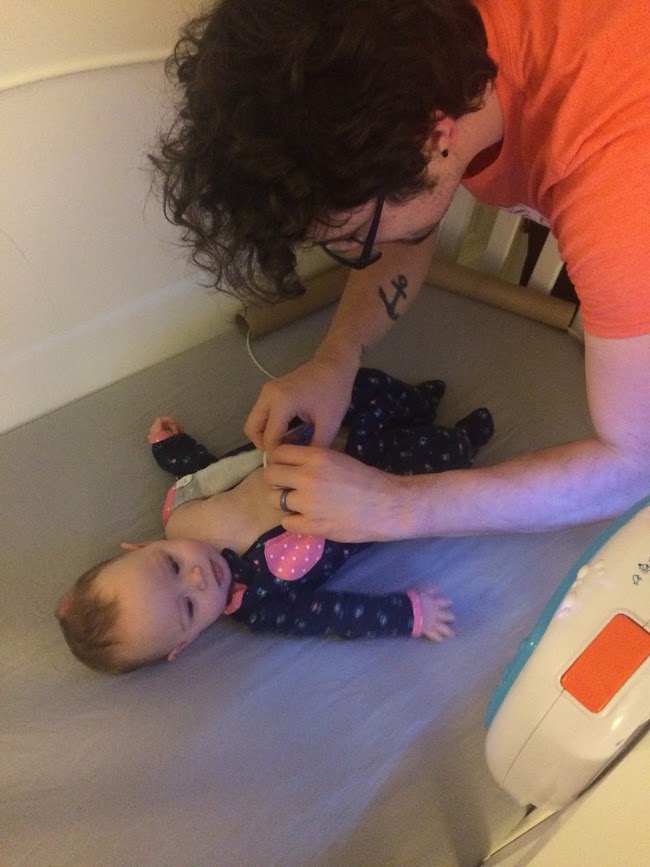 Of course it was with great excitement and joy that I learned Jackie was expecting a baby while caring for ours in the NICU! I was proudly one of the earlier ones to know since she battled morning sickness and she wanted us to know she wasn't ill! As time went on, I was moved when I'd see her holding Bella and know her little one would be here eventually. Funny enough, her son was the first "baby friend" Bella had! Months later, after we were discharged, we made frequent trips back to the hospital and visited with Jackie. She was a beautiful mom from the beginning to delivery and I was so impressed by her ability to continue to excel at her job. Jackie ended up having her son early and spent 18 days in the NICU herself. Her son is thriving and they are both doing great! I got to meet and hold him. The picture we have of us 4 is extremely special to me.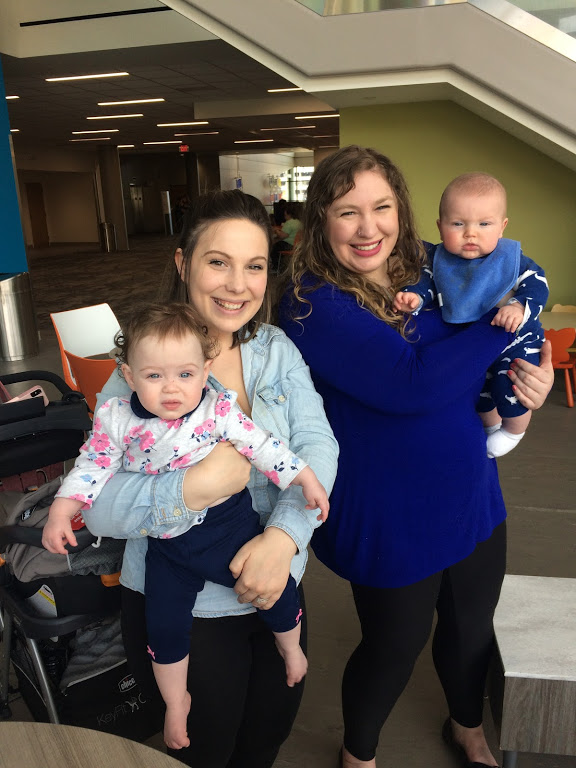 Nicole Taught Us Fun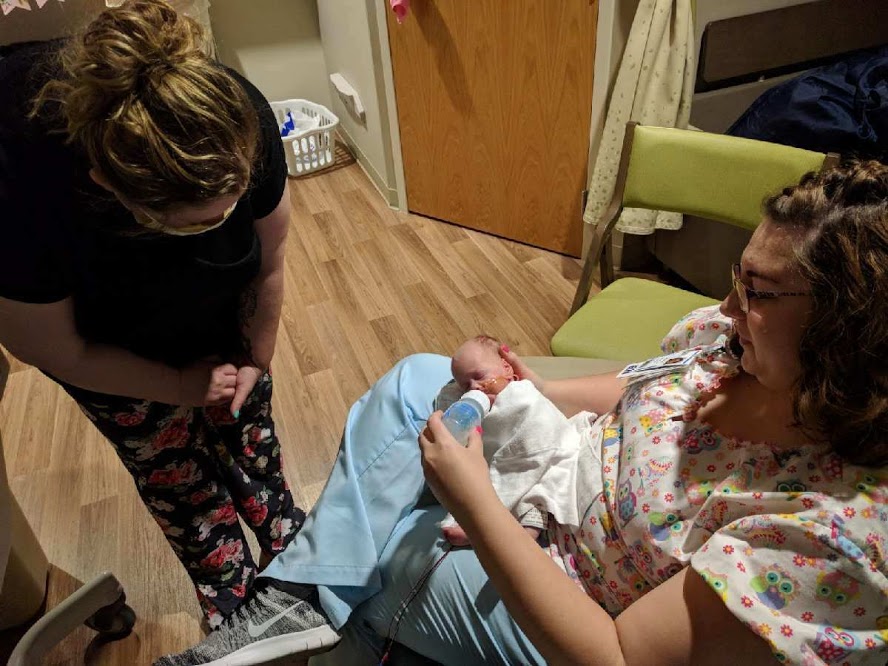 When Bella was a month old we were transferred to a "step down" unit. It was still for babies needing extra care, but it wasn't the less intense "feeder/grower" floor. I remember our items were moved while we were out to dinner. It was so strange to come back to a new room, but we were so excited to be in a new space AND we were more than accommodating for a baby more critical than Bella to use the coveted room feet away from the control room where all the specialists sat.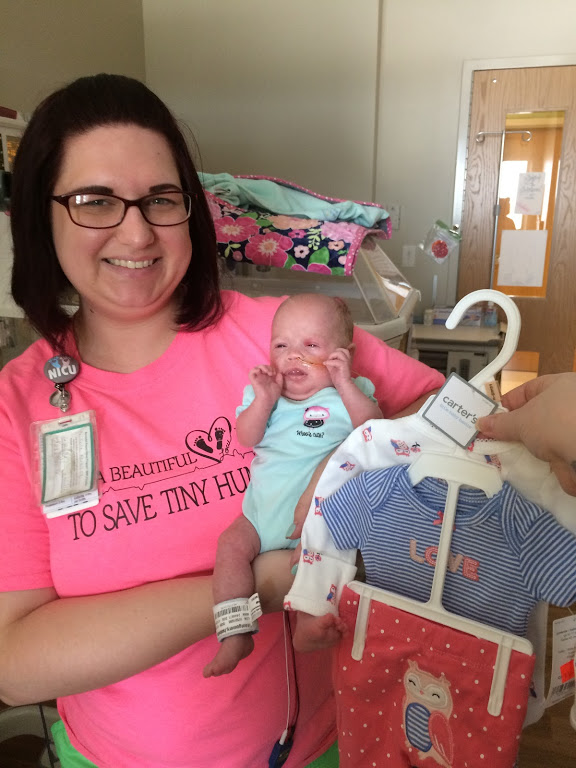 This new floor gave way for a new special friendship with Nicole. Jackie and Nicole, as I learned later, had primaried a baby before, taking turns to care for him on a regular basis. As a primary, a nurse gets to know a child that will be in a hospital setting for a long time. This is great for the child and parents because they have consistent care and an advocate who KNOWS the child in and out. If a child doesn't have a family, a nurse can request to primary it. Jackie and Nicole had cared for a few babies who didn't have families. They'd spend their own money for special clothing, Christmas gifts, or toys. They were the "moms" to these babies, who knew no one else!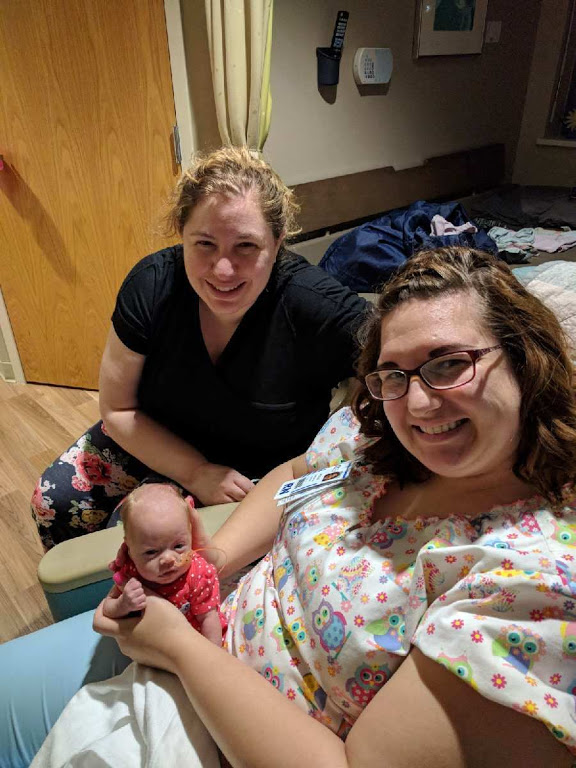 In a lot of ways, Jackie and Nicole knew more about Bella than I did. At first that bothered me, but then later I was so relieved because I had not one, but TWO dynamite professionals cheering on my daughter and my family. This also meant I could learn about her care and help when needed.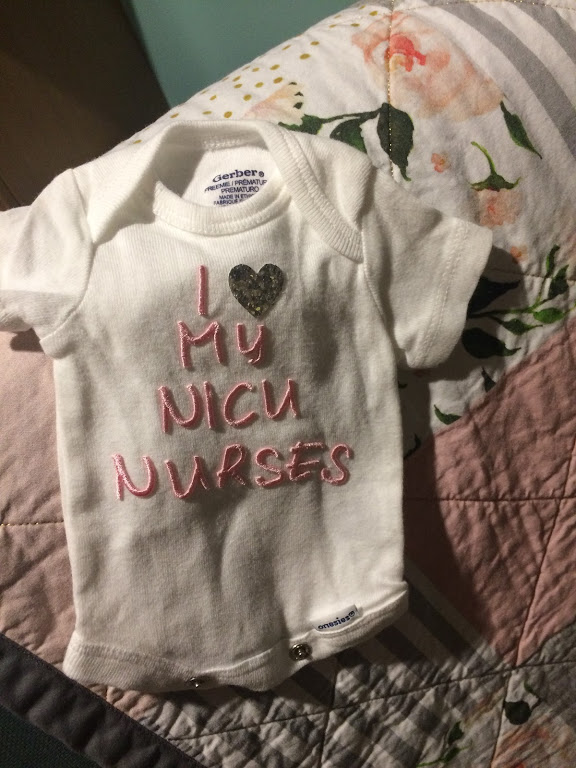 So, back to Nicole. Nicole is one of the chillest people you'll ever meet. She's laid back enough to feel relaxed around, but able to get the job (or in her case 1,000 jobs) done! She doesn't drink coffee, which I found/find appalling, (haha) but is able to do all-nighters like nobody's business. The first time I met Nicole I immediately had a girl crush. She was fun, outgoing, silly, attentive, and told me that the hospital cafeteria had these delicious "hollywood peanut butter chocolate squares" on Wednesdays. Her bright colors and love for owls drew me in. I wanted to have her care for Bella every day and smiled whenever I saw she'd be in. Soon enough, she actually signed up to primary us with Jackie. I was thrilled.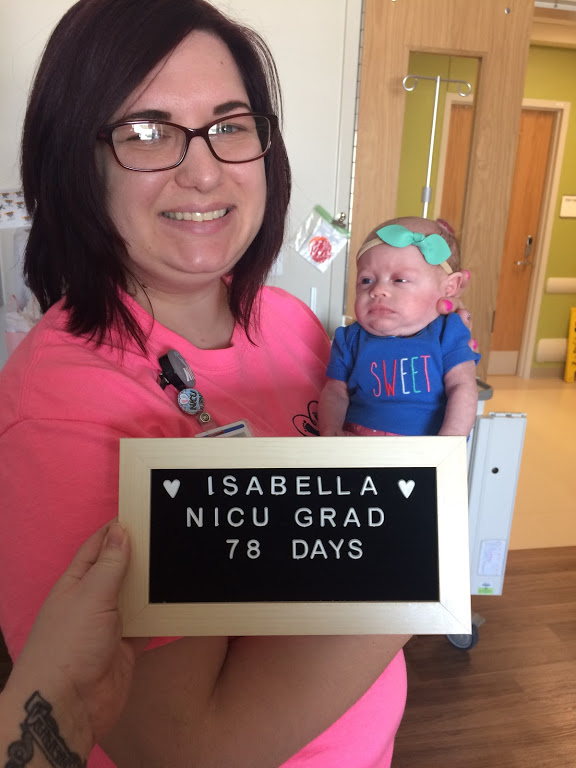 I told her it reminded me of dating. "I like her? Does she like us? Would she like to care for our family? What if she doesn't like us or think that's weird?" The love ended up being mutual and even after getting pooped on a lot, she still stuck it out with us.
With Nicole, we had her a lot during during late nights and before Bella was discharged. As she taught us to feed Bella, we had more time to talk and get to know one another. As the babies in the NICU become stronger, they need less and less attention from the nurses. Bella's care went from 1:1, to 2:1, to 3:1, and even sometimes 4:1 if there was a gap in nursing shifts. This was a good thing that Bella needed less and less care, but it was harder and more isolating because you didn't get to see a nurse as much. You learned to do a lot more as a parent, which is exactly what we wanted to do!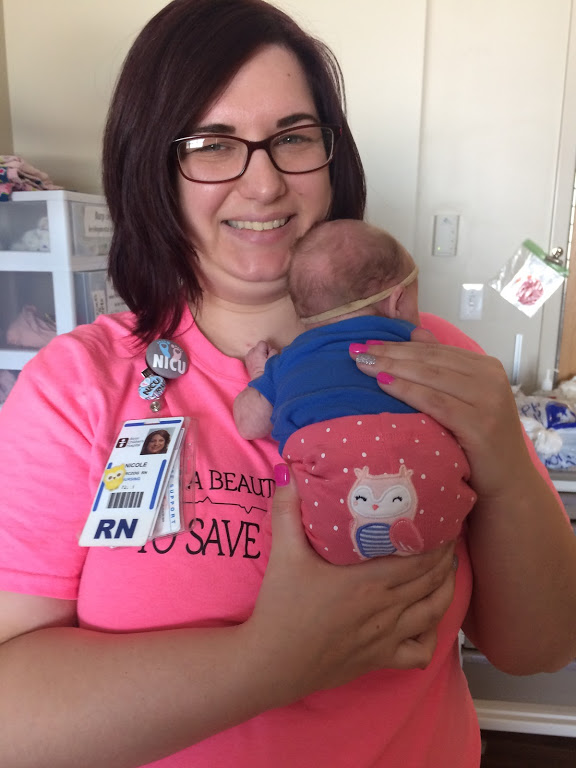 Nicole taught us to have fun. Although she was extremely thorough in Bella's care (and ours), she always took a minute to laugh or give an extra snuggle. We adopted a lot of Nicole's nicknames for Bella and use them to this day, like "Little Miss" and Dustin's favorite from another NICU mom "Stinkerella." Nicole and I connected on a personal level and I constantly had to keep myself from talking her ear off so she could do her job! She helped us learn about Bella's unique personality.
It felt taboo sometimes to attribute characteristics or just play with Bella in the NICU. The first time I saw anyone ever just play with Bella was Nicole. She had her on her pulled up knees and was lightly touching her nose. She loved it! I sat shocked. Of course our baby could play, but I hadn't really considered holding her normally, even though she was old enough.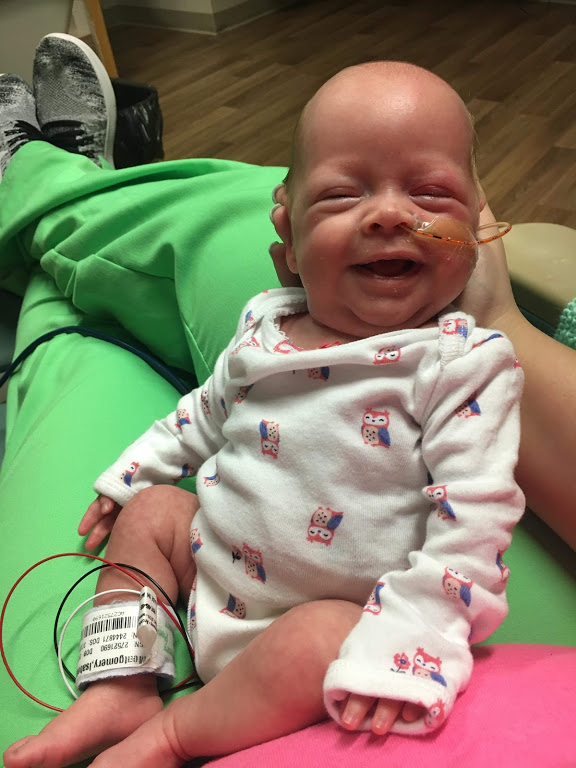 I felt like everything we did had to have a specific "cause" or "medical outcome." To just play and relax with our little blessing was surprisingly new to me.
After watching Nicole, I learned how to "play" with Bella. I had always read to her, but for the first time I made extra silly faces and tried peek-a-boo. In some ways I think I just assumed Bella wouldn't advance from that newborn/preemie/isolette stage. I hadn't spent a lot of time considering her out of her isolette or in a home setting. Nicole helped me learn to imagine…FREEDOM. She spoke about the future and treated Bella as if she was a normal baby.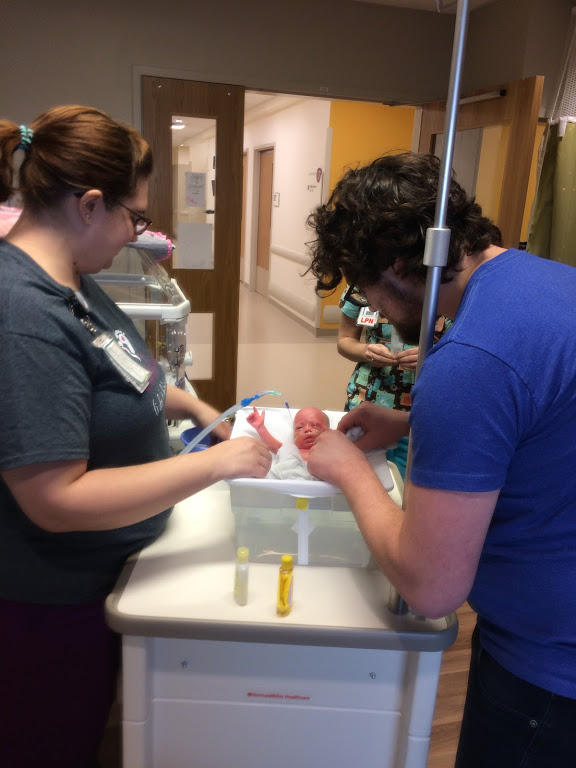 Nicole also shared a love for food. She liked sweets (like me) and we loved bringing donuts and Insomniac cookies when we could. I remember learning that she was the culprit for many of the babies signs on their doors. Each door had a fun sign with the babies name and other information. This made the NICU more fun! When I'd walk the halls late at night I'd read all the signs. It helped humanize these tiny babies. Seeing their names written in fun colors with markers was up lifting.
It turns out Nicole had her own set of markers/supplies and would make signs for the babies without families.
When I learned that there were many abandoned babies or babies without visitors I became very sad. Knowing that nurses like Nicole loved on those babies made me smile. Bella, of course, got lots of signs made from yours truly. Quotes, pictures, coloring sheets, etc. were plastered all over the door. It made me feel happy to bring beauty into her little space. Looking back, I spent a lot of time perfecting the decor in her private room. It was one of the few things I had control over and it brought me a lot of joy. I took a lot of pictures to remember those days. Thankfully, Nicole let me use her markers!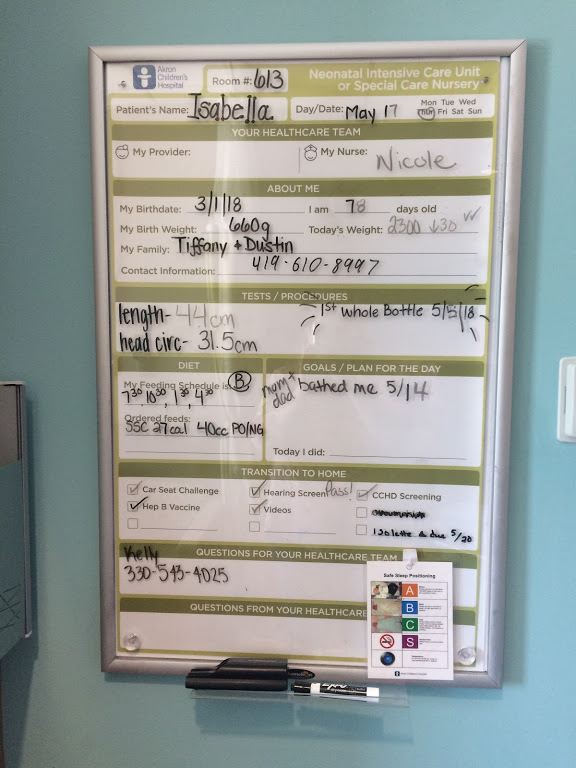 As the days went on and on and on, we began to think of Nicole as family. She'd watch Bella when we'd be out and near the end we began staying at the Ronald McDonald house and not in her room. Nicole and Jackie would leave us notes and I knew she was in good hands as they helped teach her to take bottles. Nicole rearranged her schedule just to be at Bella's discharge. She helped us get her tiny little body in her carseat and celebrated every step out of the hospital walls. She shed tears with us and spoiled Bella with clothes and toys throughout her stay.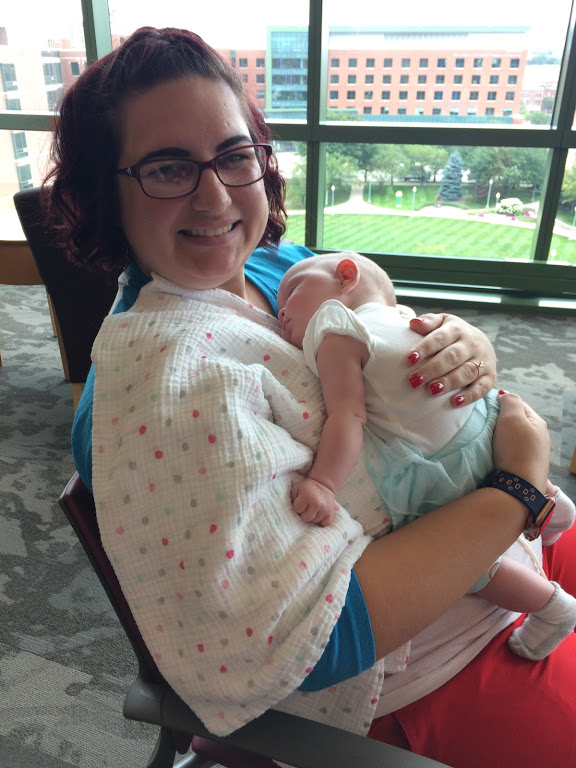 Continued Love, Fun Aunts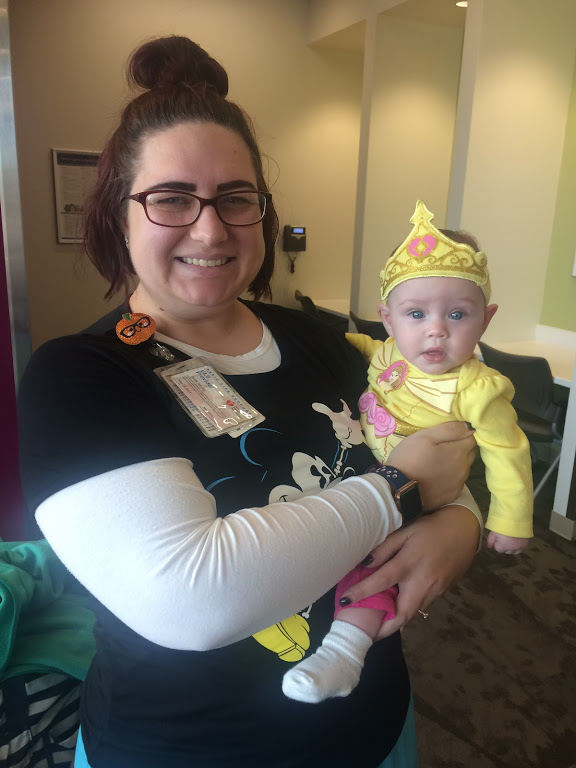 Looking back, what I didn't know was that I would rely heavily on the strength and love Nicole and Jackie gave in the NICU. When you're discharged you assume things will go smoothly. The worst is over. Unfortunately for us, a lot of trouble hit when we were discharged. Bella was readmitted within 3 days for an aspiration event and ended up needing a gastronomy tube. Later, she developed some severe health issues.
With the love of these nurses and knowledge, I was able to advocate well for my daughter outside of the hospital walls and get her the care she deserved/deserves.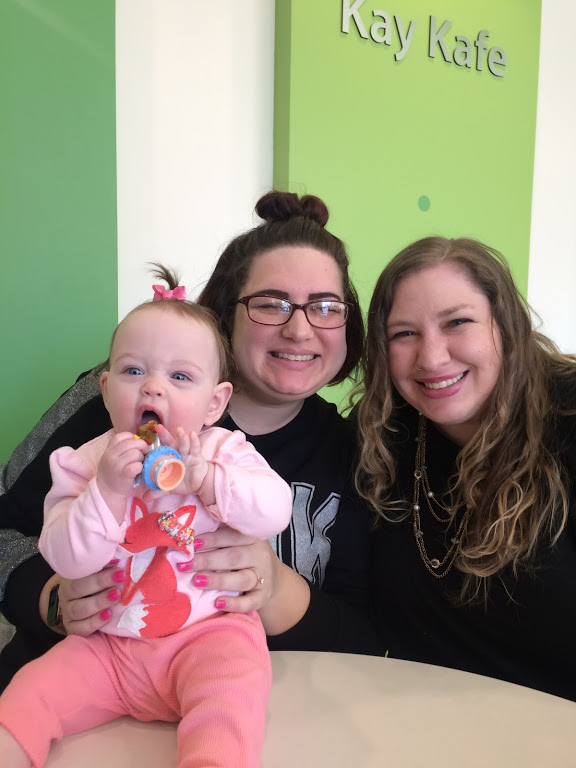 She is still unable to eat at 14 months, has undergone many tests, is on 3 different prescriptions, and has gained way too many diagnosis, but I learned the "ropes" in the NICU and recall what Nicole and Jackie taught me on a daily basis.
Today, I don't look as Jackie and Nicole as "Moms" to Bella anymore.
I've taken over all of her care and wouldn't want it any other way…but they still hold a very special place in our family and hearts. I like to think of them both as Aunts! We stay in touch with each and have now added them on social media at my request. They always "like" Bella's pictures, write comments, and check-in on us. If I have questions I can ask them and they are always there as friends. Both have prayed for us and have become such great friends.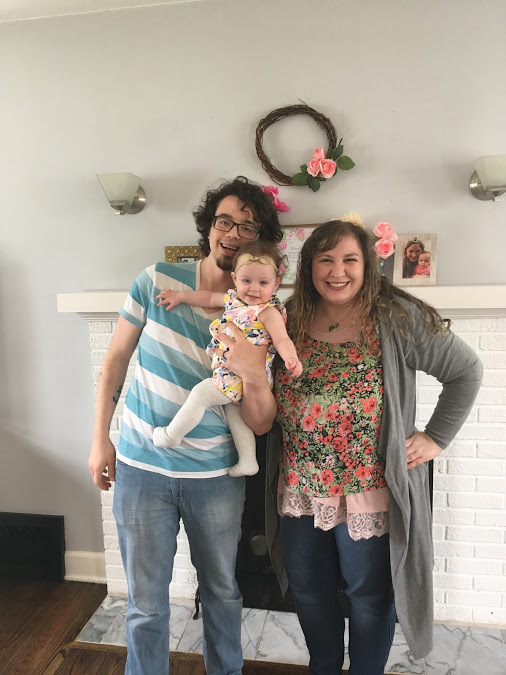 Of course it was a huge blessing when Nicole came to Bella's first birthday party. She drove over 2hrs and celebrated with us! Jackie was busy being a momma to her little one but we saw her shortly after. Both nurses are still actively working in the NICU and loving others well.
When we met Nicole for lunch a few months ago I found myself feeling…jealous! I was jealous that she'd probably "moved on and had another primary family in the NICU"…it was such a funny feeling. I then reminded myself that it was AWESOME that she had more love to give and that we were good and in a different season.
Although I found slight jealousy that another family may be receiving this amazing love/care/professionalism from our nurses, I was overjoyed that they're changing lives every day.
And for me? I'll just keep remembering them every Mother's Day and trying to express my eternal gratitude for the time when they were both mother's to my Isabella.