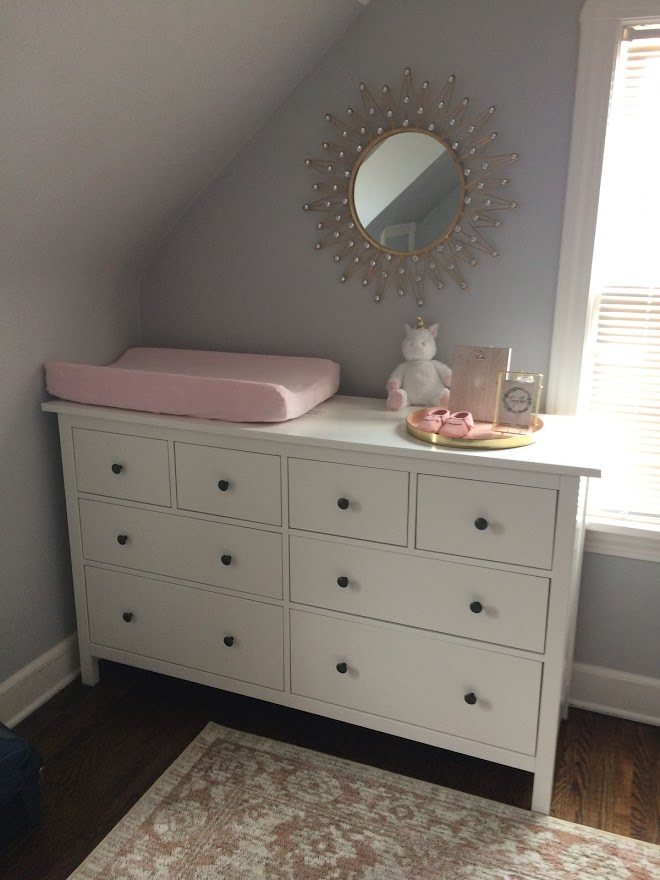 As soon as I found out I was expecting a baby I began pinning all different ideas to Pinterest. Regardless of the gender, I knew I
1.) Wanted the nursery to have a lot of white and neutrals in it. 
2.) Wanted to simplify the space and make it a relaxing oasis. 
3.) Wanted my amazing sister, Kayley, to sew a custom quilt for my little one.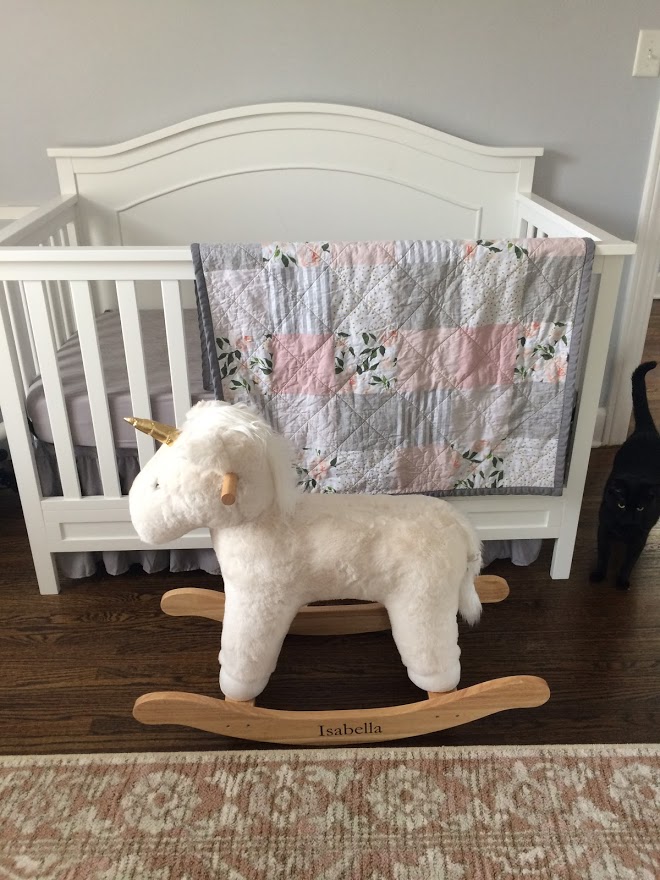 I had pinned ideas for both boys and girls. Later, once we found out we were expecting a sweet little girl, I zeroed in on different ideas. After a lot of thought and planning, Dustin and I decided to go with a simple, traditional nursery with gold, pink, and florals.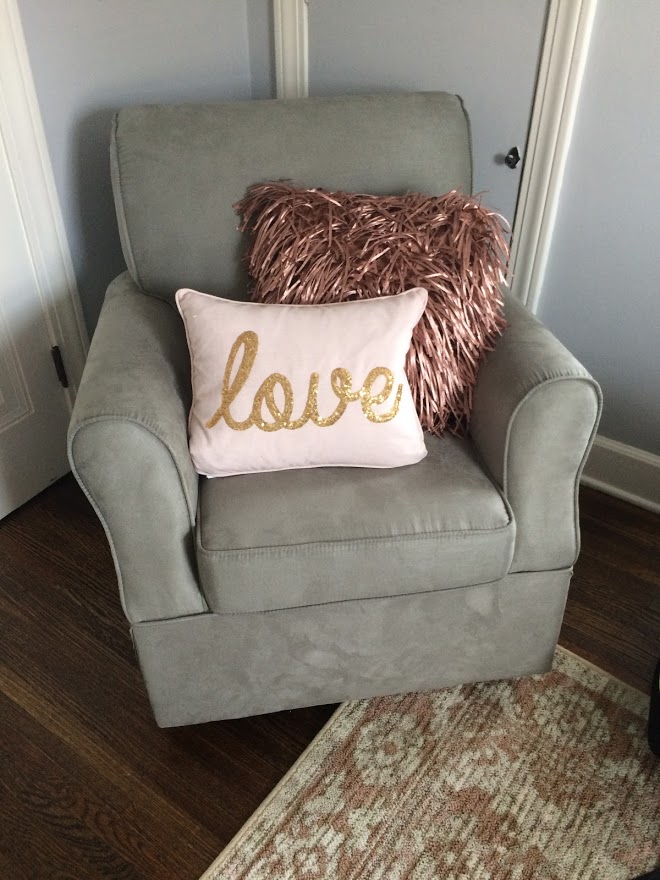 Ideas that we decided against included: bohemian, Kate Spade, wooden "adventure", and damask.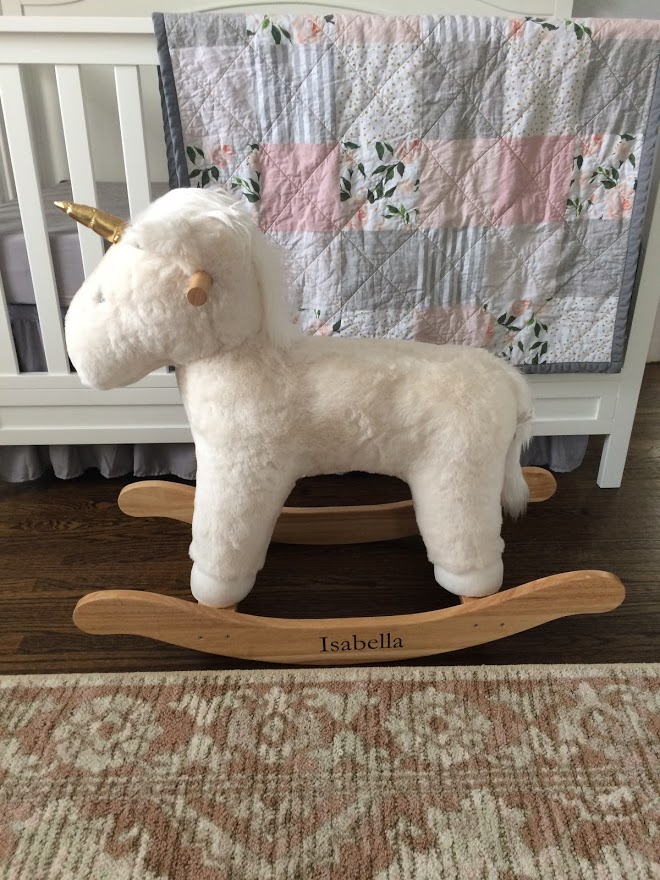 I don't like a lot of clutter. I have anxiety and things thrown about can trigger stress for me. I like whites, clean lines, and lots of storage! I wanted the space to look like a baby's room, but I also wanted the dresser and other large ticket items to grow with Isabella. I think that it's important for kids to decorate their own space, but I know for now, the space is more for mommy and daddy, and not so much Bella, so we did what we would enjoy best. 
It ended up amazing. The space is EXACTLY what I dreamed of. I think it has a lot of character and is classic, yet fun for a baby girl. In these picture we haven't hung all the artwork on the walls yet, or accents (like above the crib), but you can see where it's headed. 
We will also be using this space in the future as we do foster/adopt. The space is Bella's, but can also house another little one. With this thought in mind, we kept things like the crib neutral, in case Bella outgrows it and we are placed with a boy.
Inspiration
Above are the images that I pinned that really inspired me. I loved the idea of mixing florals with white and grays. Of course you always need a lil bling, so I worked in strategic gold accents. 
Beginning Stages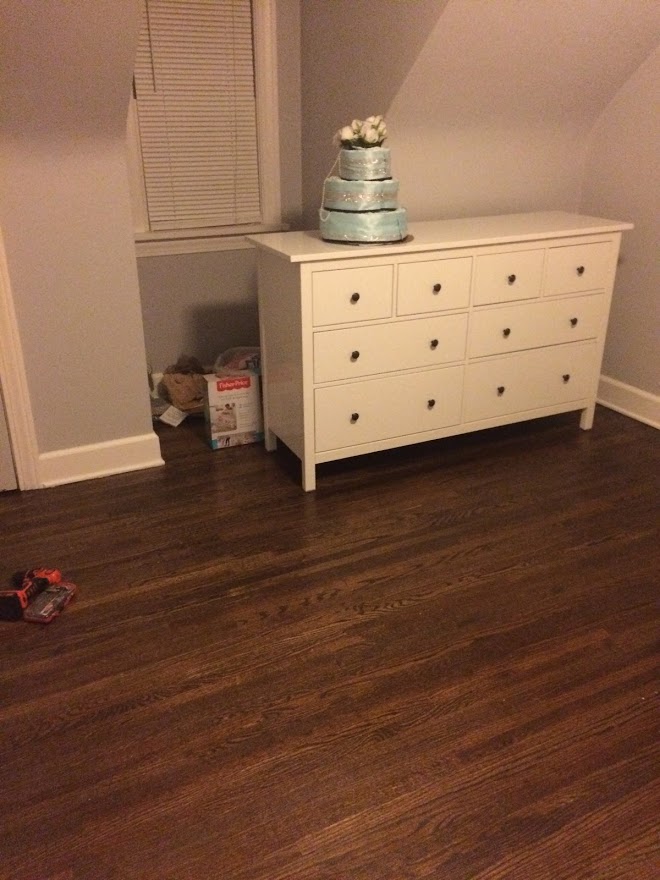 The process was….a process! We used the room to store a lot of mix/match things until we had the time to get organized and make it ours.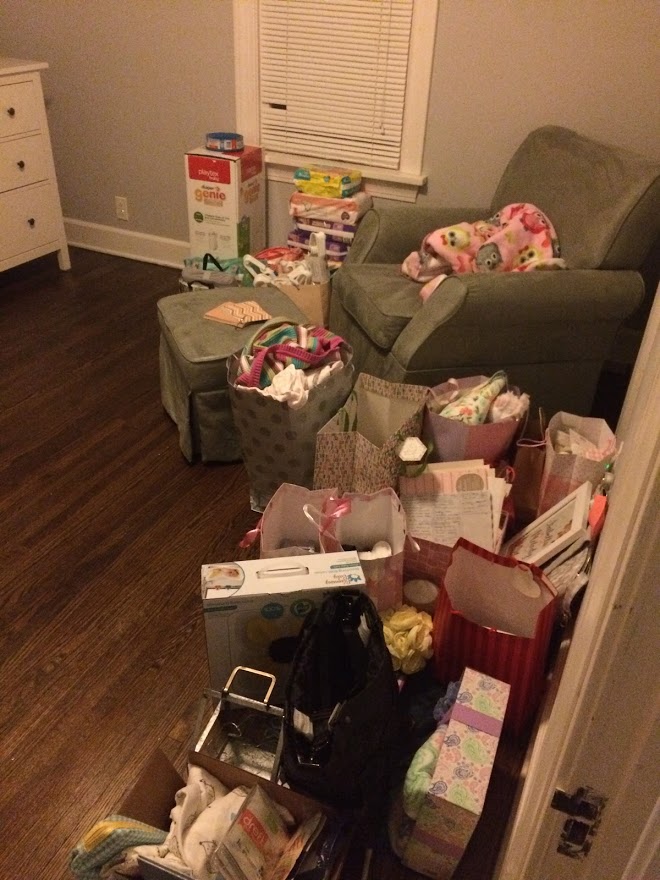 We were so blessed by my sister, family, and friends with a lot of generous items for Bella. I ended up being hospitalized only 2 days after my shower, so we had to come back and re-organize it later.
Above, you can see we certainly organized and decorated in stages. Have your little one in the NICU for over 100 days makes it hard to finish a nursery. So many people helped us. We had such great support.

It's Finished. (Mostly)
Today, almost 11 months after our emergency c-section and delivery 3 months early…the nursery is mostly DONE! Since Isabella has a gtube and other health concerns, she sleeps in our room, BUT, this space is heavenly. I walk in and touch everything. It smells so fresh and clean and baby-ish.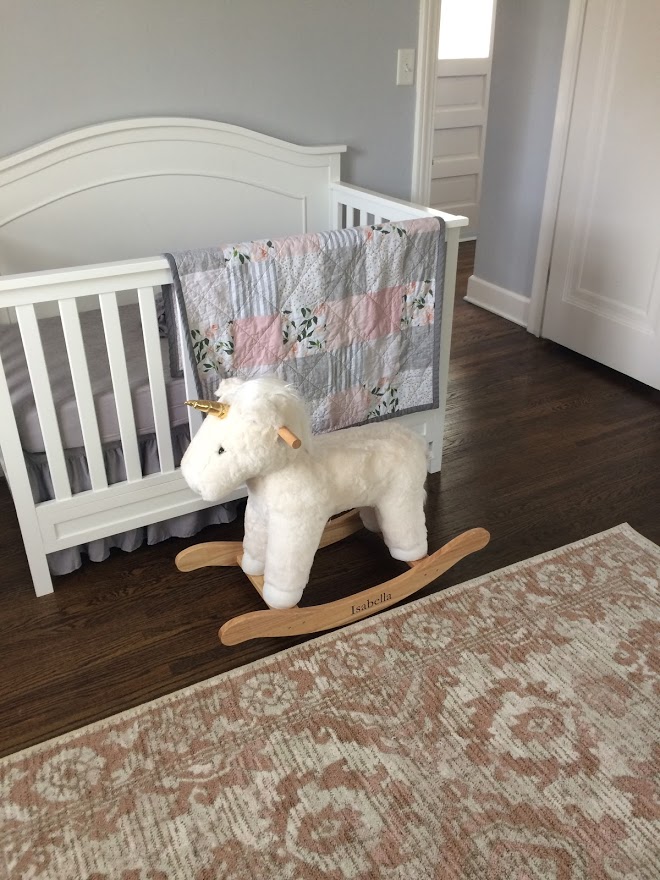 I've had this post in "draft" for so long! Today the room looks so different, but I wanted to post it anyway since it is so fun!
T