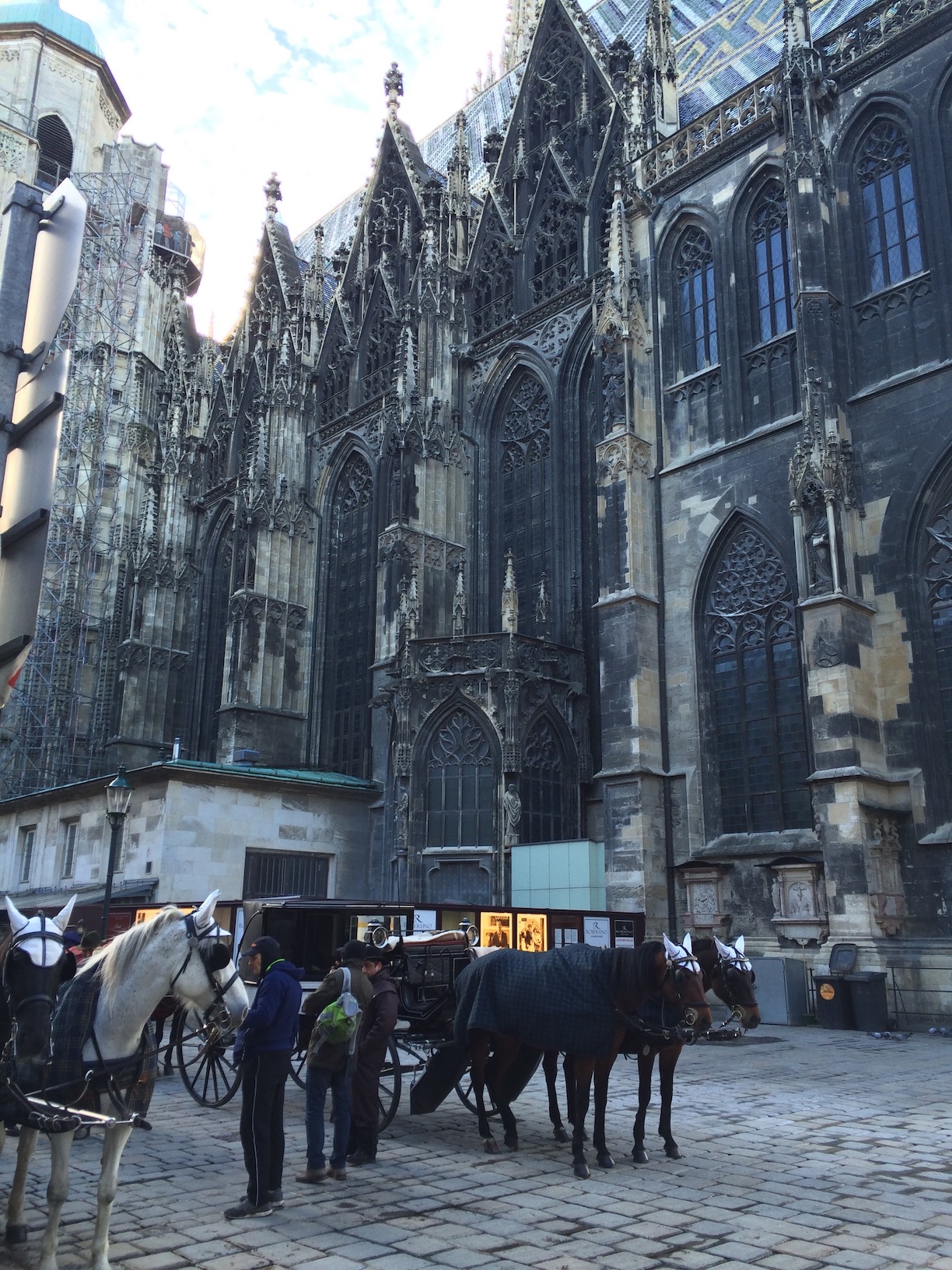 The next morning, dad woke up up with coffee from McDonalds. I usually stick my nose up at coffee from Mc'Ds, but this was fabulous! He hurried us along as we got ready to explore Vienna. Good walking shoes? Check. Water? Check. Snacks? We were prepared. Across the street from our hotel was a bright green city train. The train went back and forth between the city and airport. It was a double decker train with comfy seats and flat screen TVs with the news and other local information. On our way to Vienna, the countryside looked a lot like the United States. There were a lot of industrial buildings. Nothing extraordinary. We went underground and got off in a mall. It was a strange place for a city train! The mall was vacant since it was a Sunday. What shocked me the most was that the mall had a fresh produce store inside. How strange! Once we walked outside, I was in shock. The beauty of the city surrounded us. Ancient buildings, stunning architecture. Every turn was a photo moment. Dad knew exactly where to take us.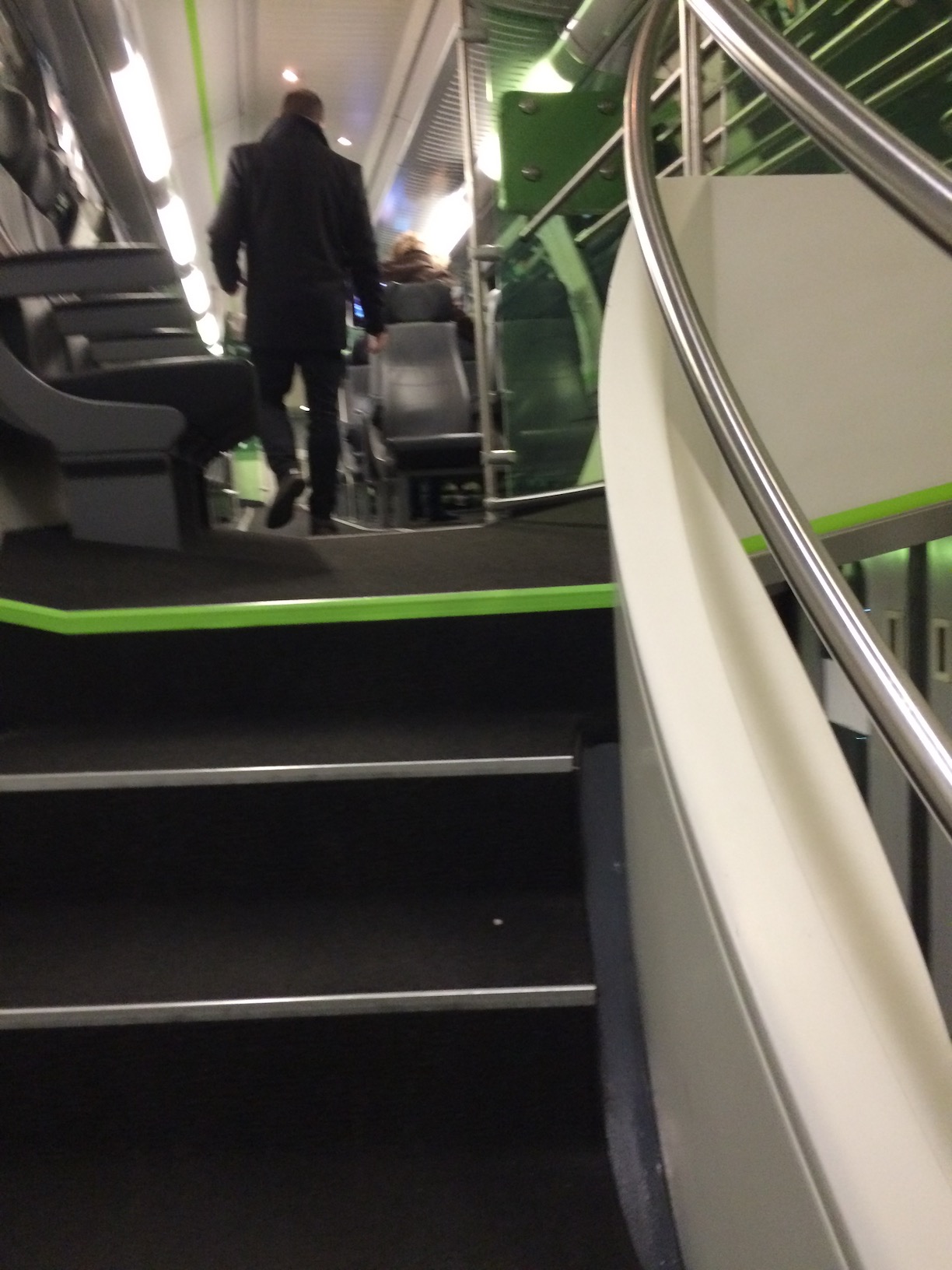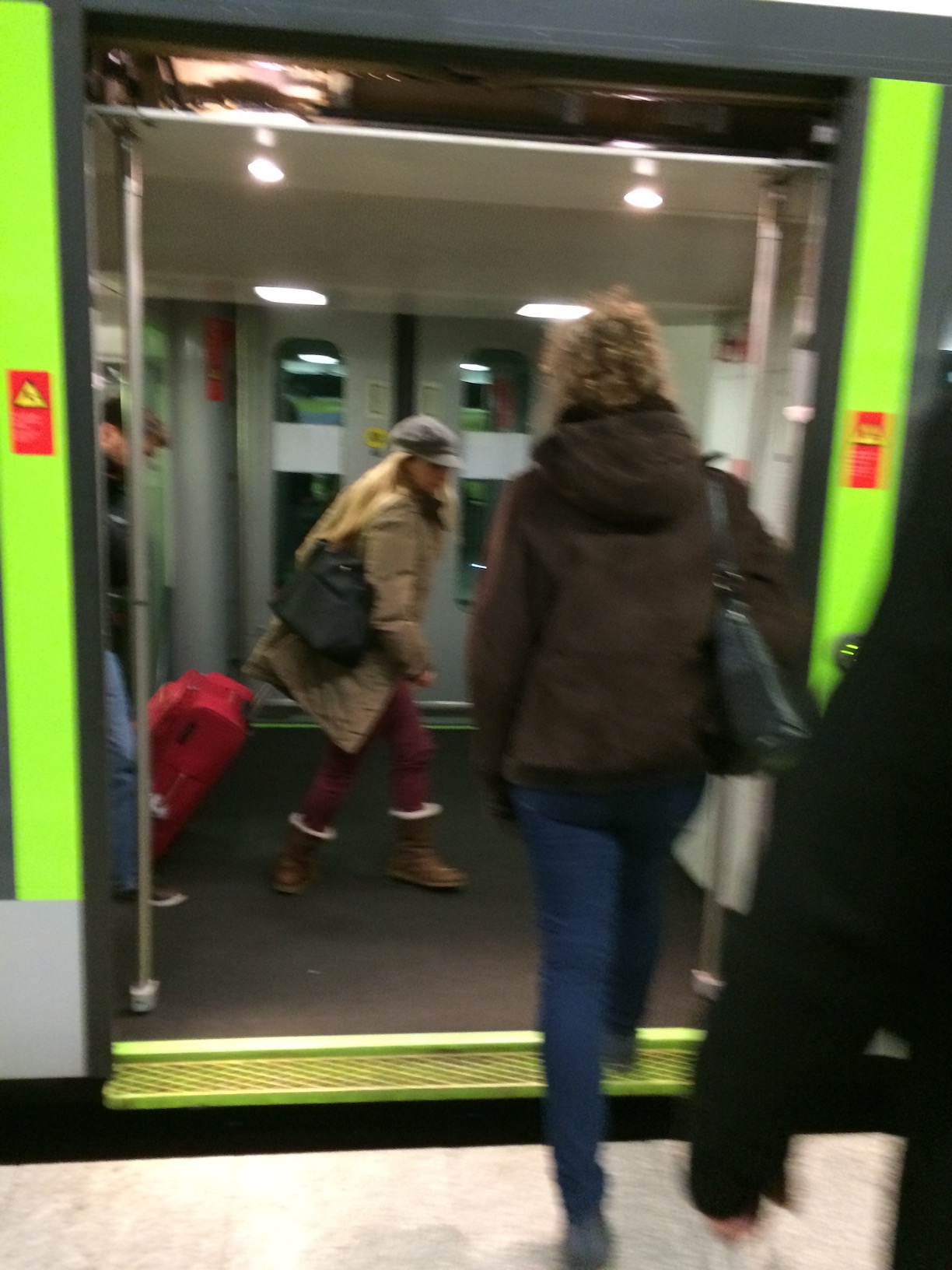 We walked, trying not to run into people from looking up. The stores were delicately placed on a vertical slant and the roads were laid with cobblestone. Small storefronts looked too beautiful to hold a function. Cafes, oh there were so many quaint and cozy cafes! My camera didn't stop taking photos. Jutka had us enter a cute chocolate shop. She explained there was a famous chocolate cake from Vienna we should try. It was called Sachertorte. This specialty is served in Vienna and a chocolate sponge cake. What impressed me was the beautiful little emblem on top. Even things you eat were beautiful here!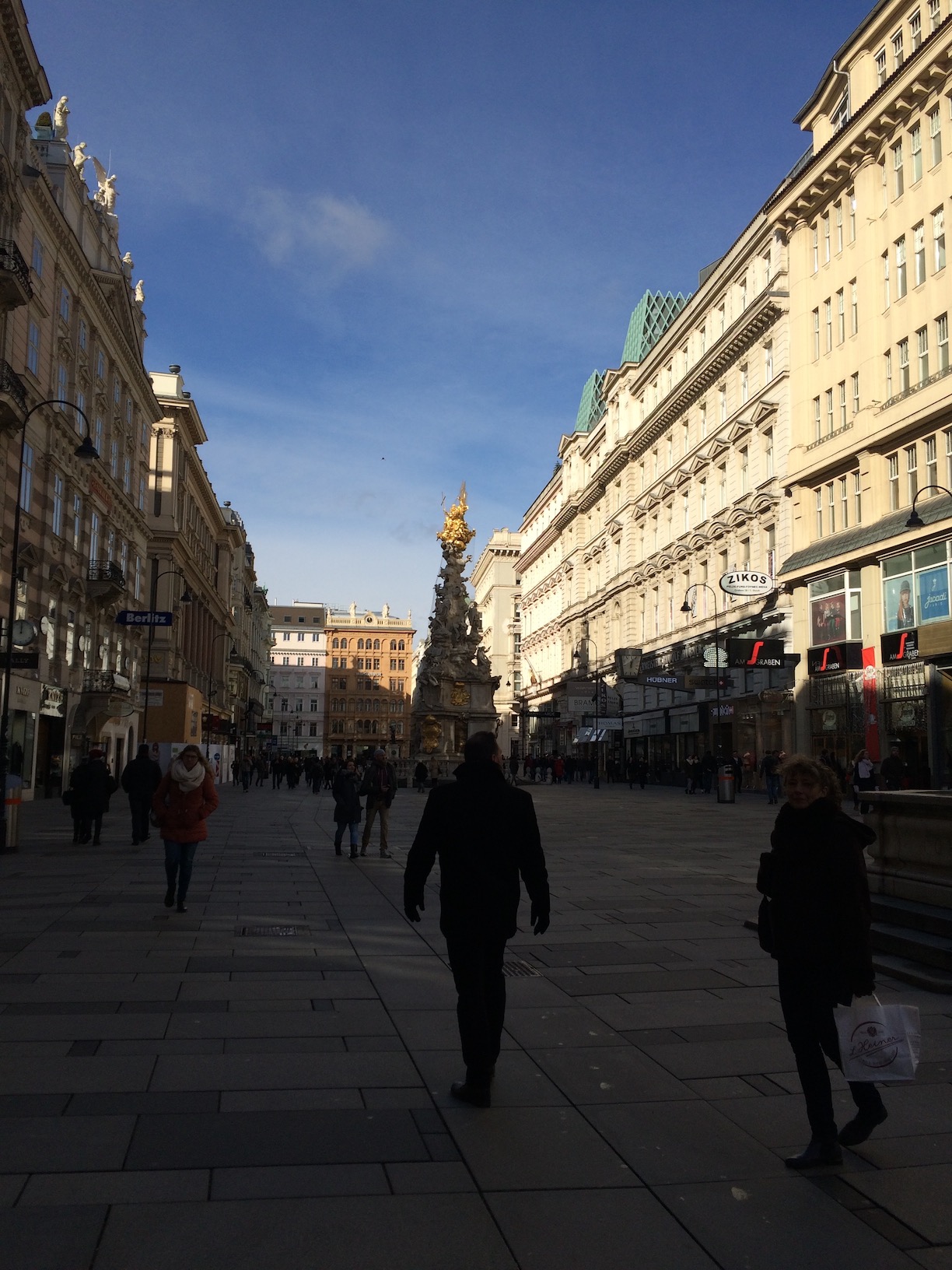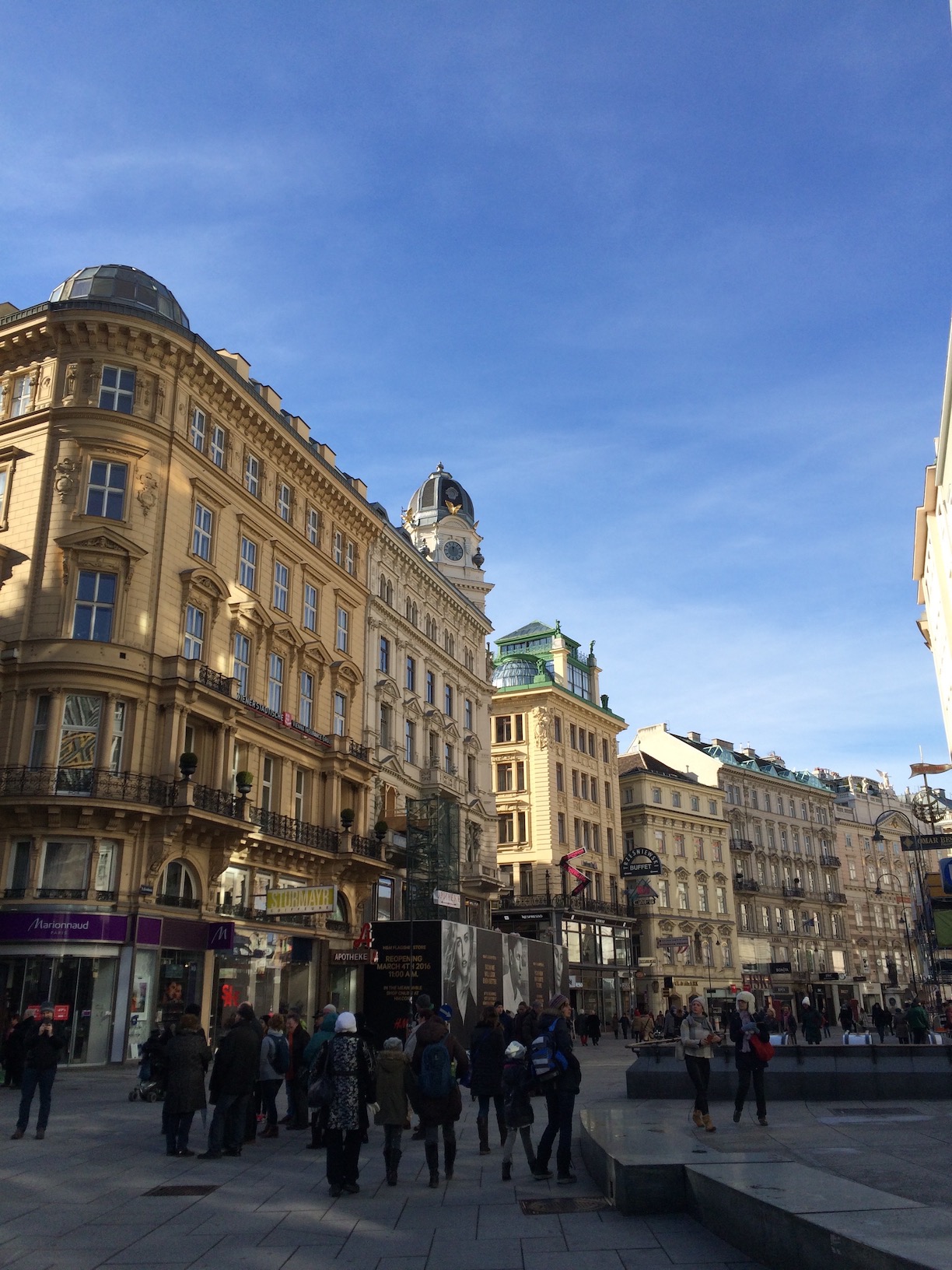 We put it aside and went to Figlmullers, a restaurant that specializes in Vienna cuisine. Dad made reservations for us in this tiny, narrow restaurant.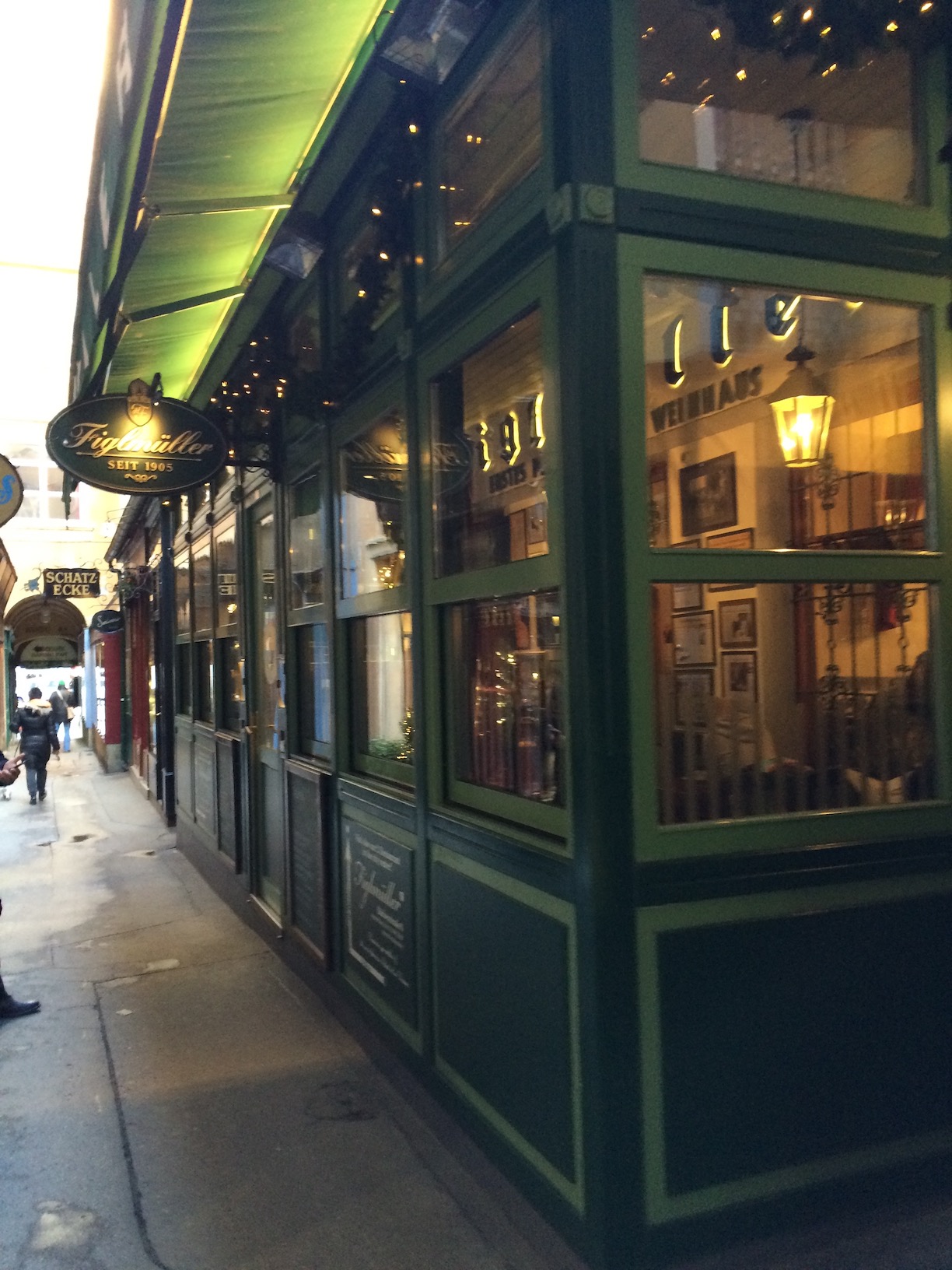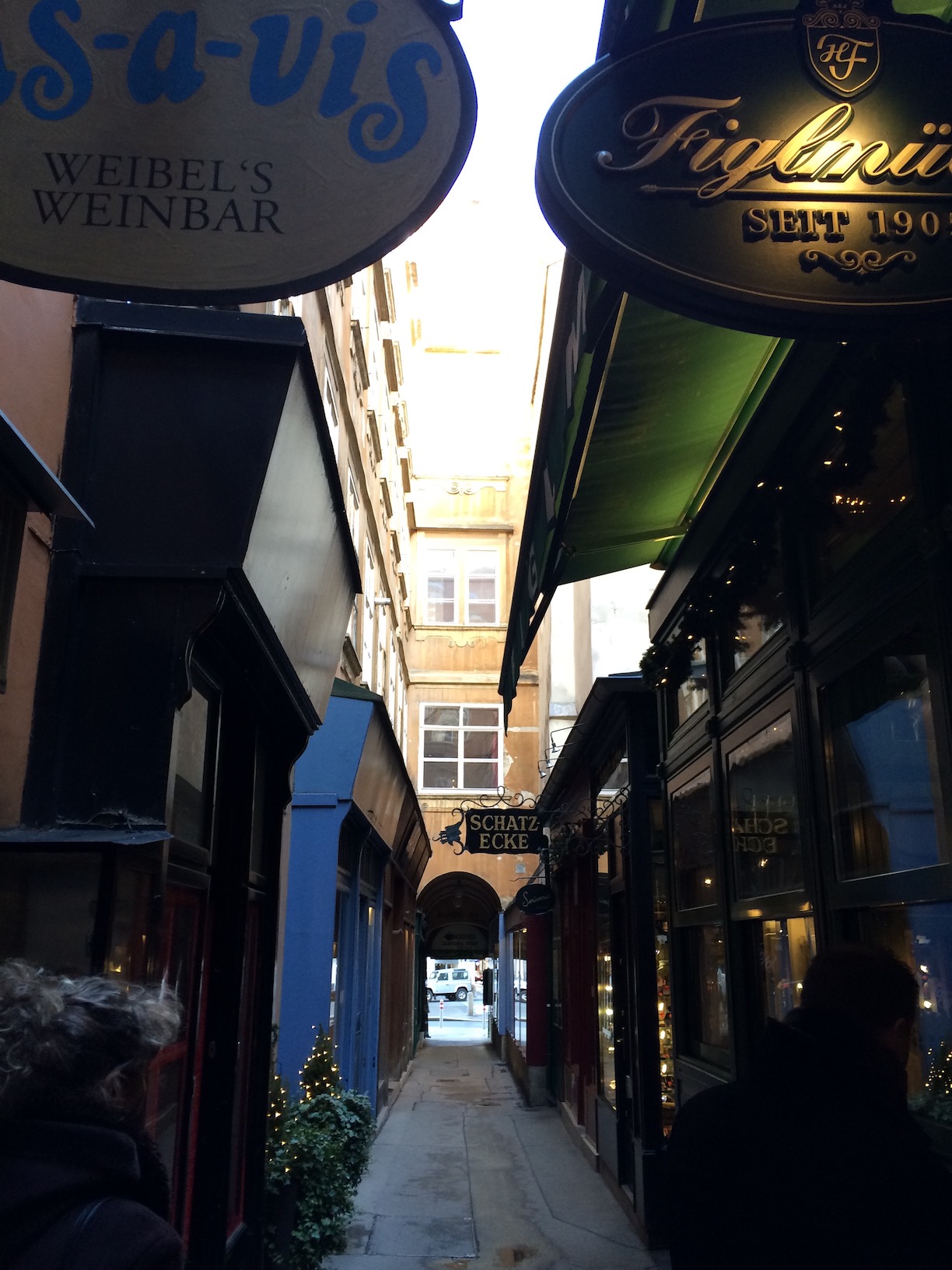 While we waited to eat, dad and Jutka led us to the center of town. I hadn't ever seen anything so epic in real life as St. Stephen's Cathedral. Wikipedia says this: "St. Stephen's Cathedral is the mother church of the Roman Catholic Archdiocese of Vienna and the seat of the Archbishop of Vienna, Christoph Cardinal Schönborn, OP. The current Romanesque and Gothic form of the cathedral, seen today in the Stephansplatz, was largely initiated by Duke Rudolf IV (1339–1365) and stands on the ruins of two earlier churches, the first a parish church consecrated in 1147. The most important religious building in Vienna, St. Stephen's Cathedral has borne witness to many important events in Habsburg and Austrian history and has, with its multi-coloured tile roof, become one of the city's most recognizable symbols."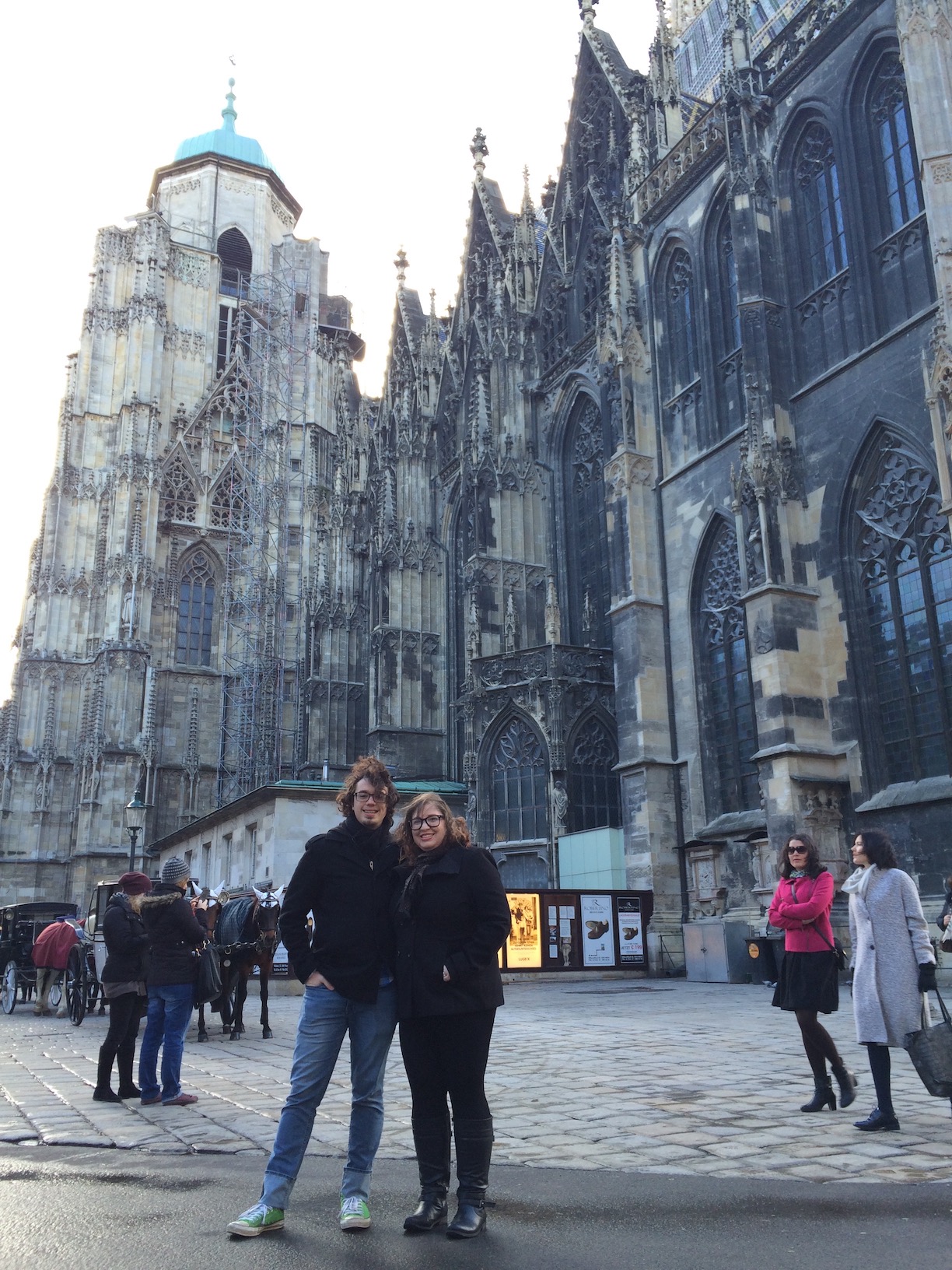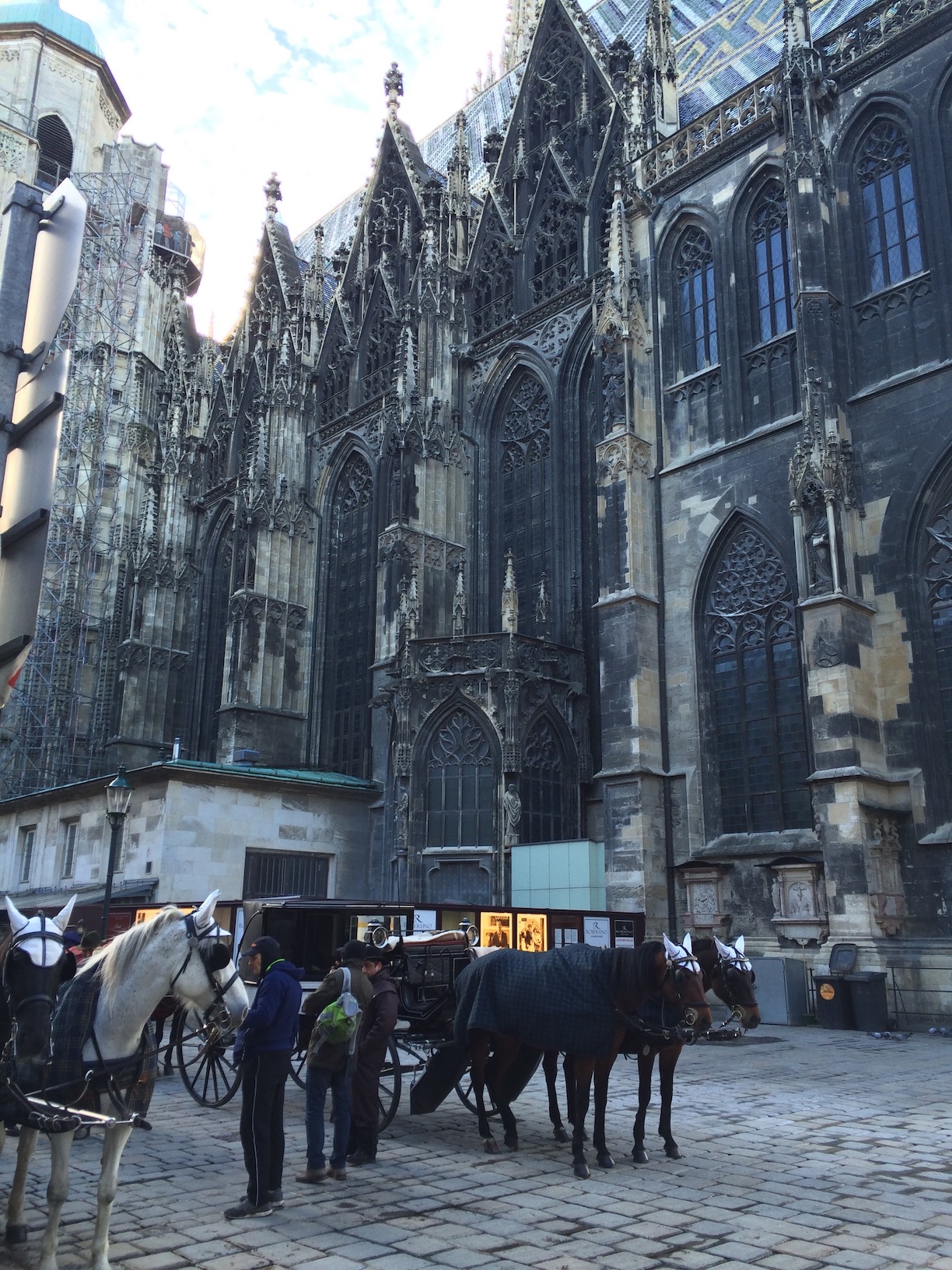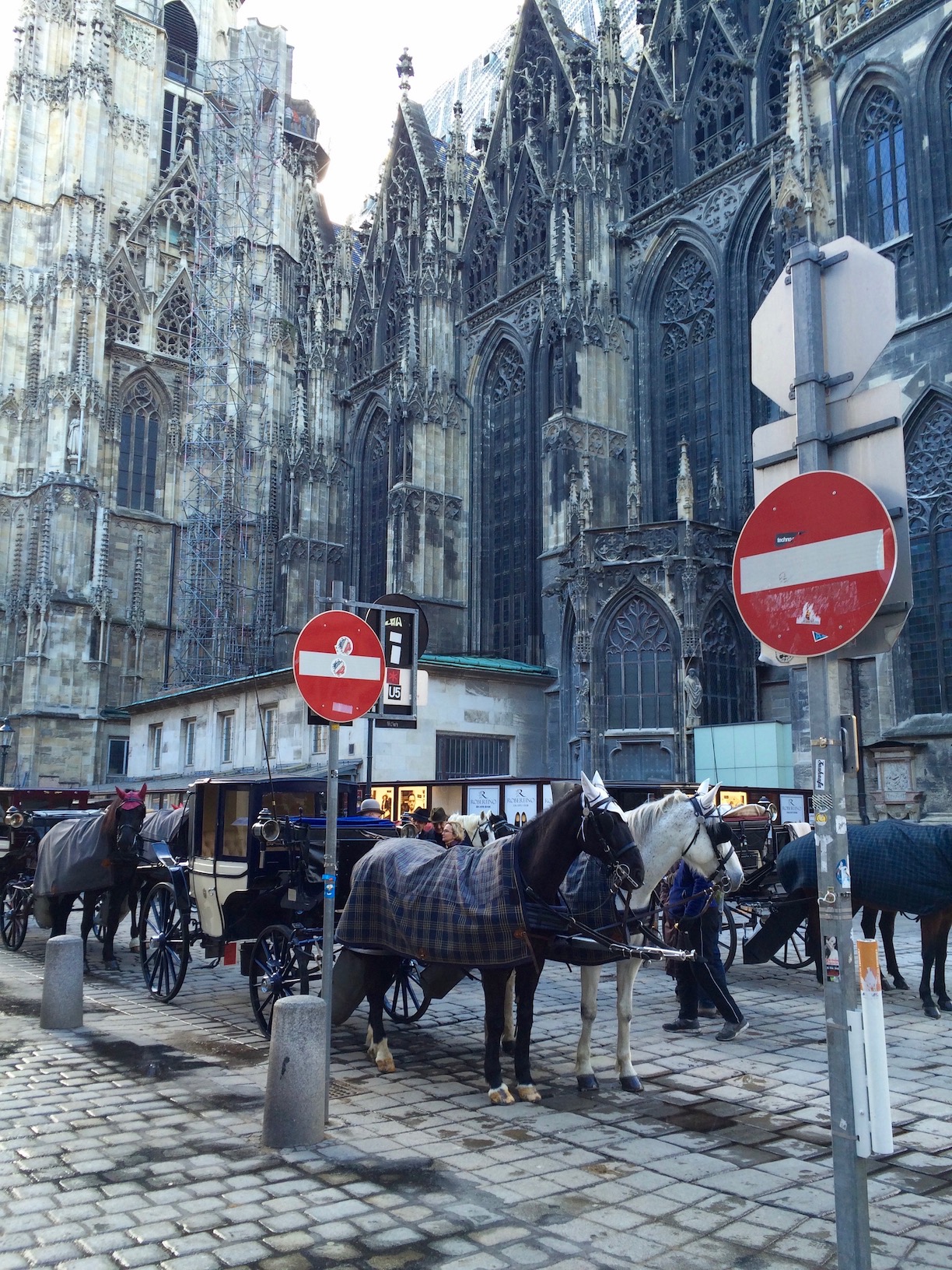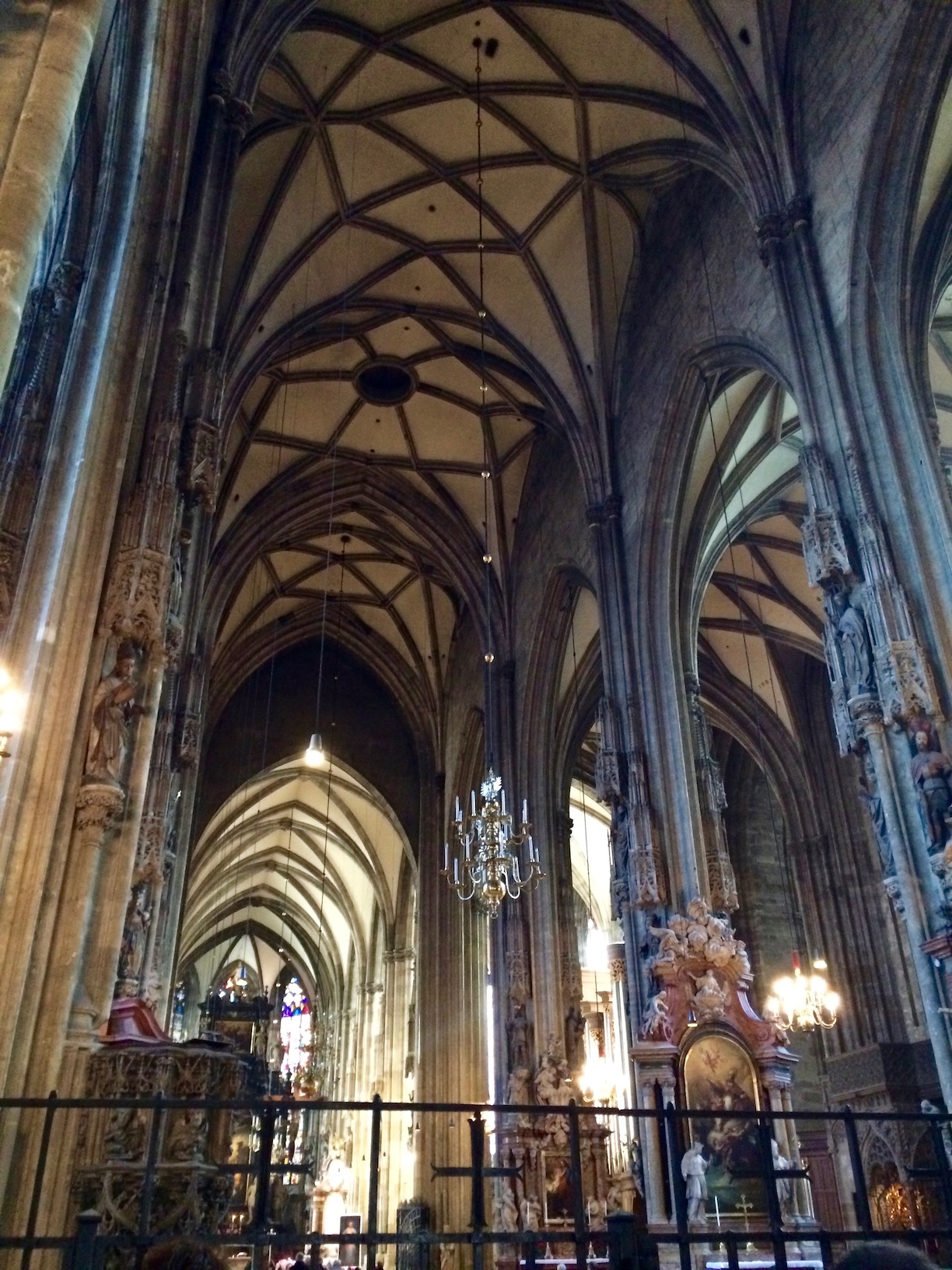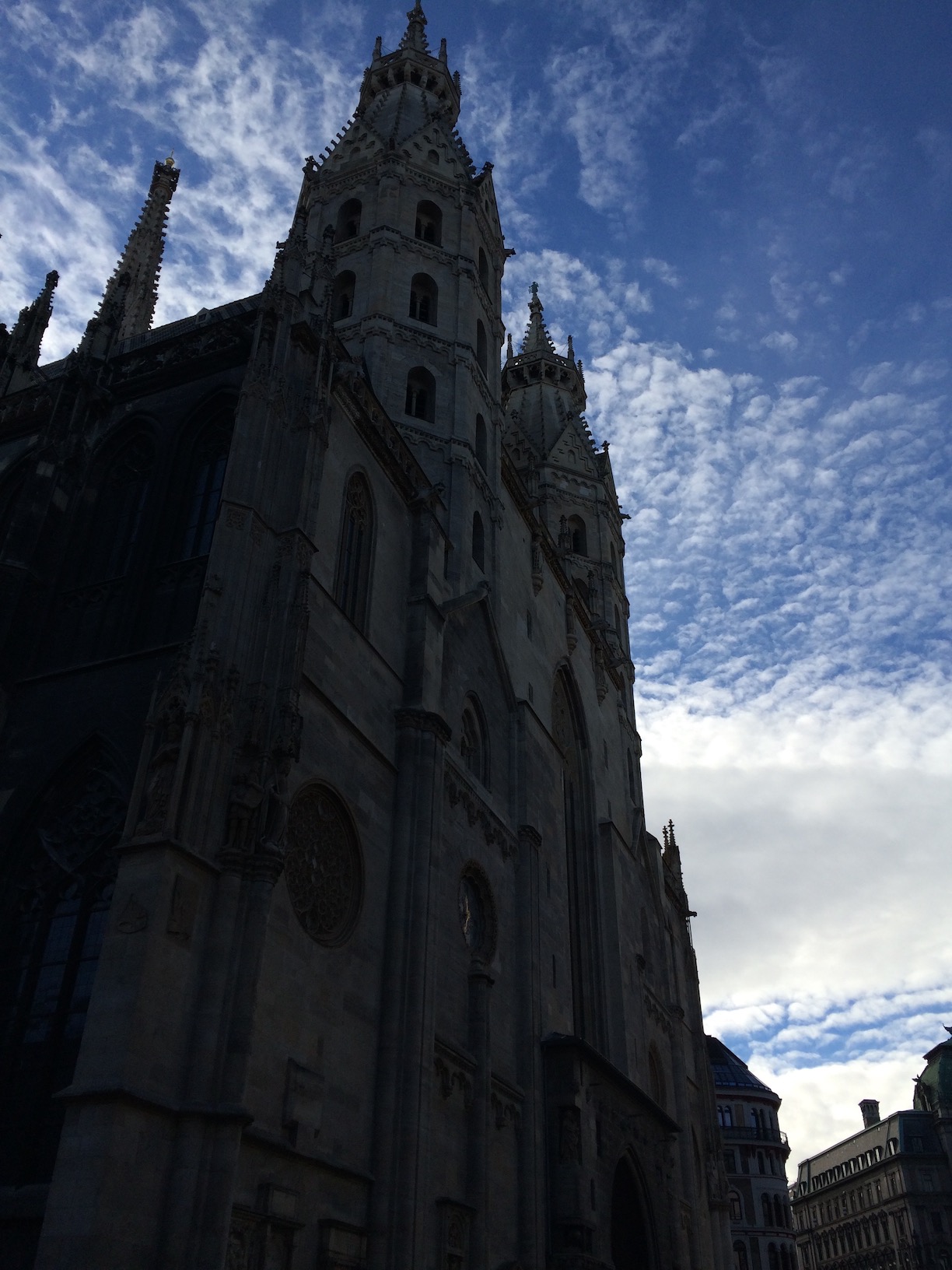 Other special places we saw included the Column of Pest (Column of The Trinity), which is a late 17th-century sculpted Holy Trinity column, built to commemorate victims of the plague. Dad also had us walk and observe a Catholic Mass at another smaller beautiful church. At this point, we also tasted the Sachertorte, or chocolate cake. It was so so rich! I took a quick picture of it and only took a bite. It was almost too rich for me (if that's possible). It really liked it, but with all the other food we were trying, only enjoyed a bit.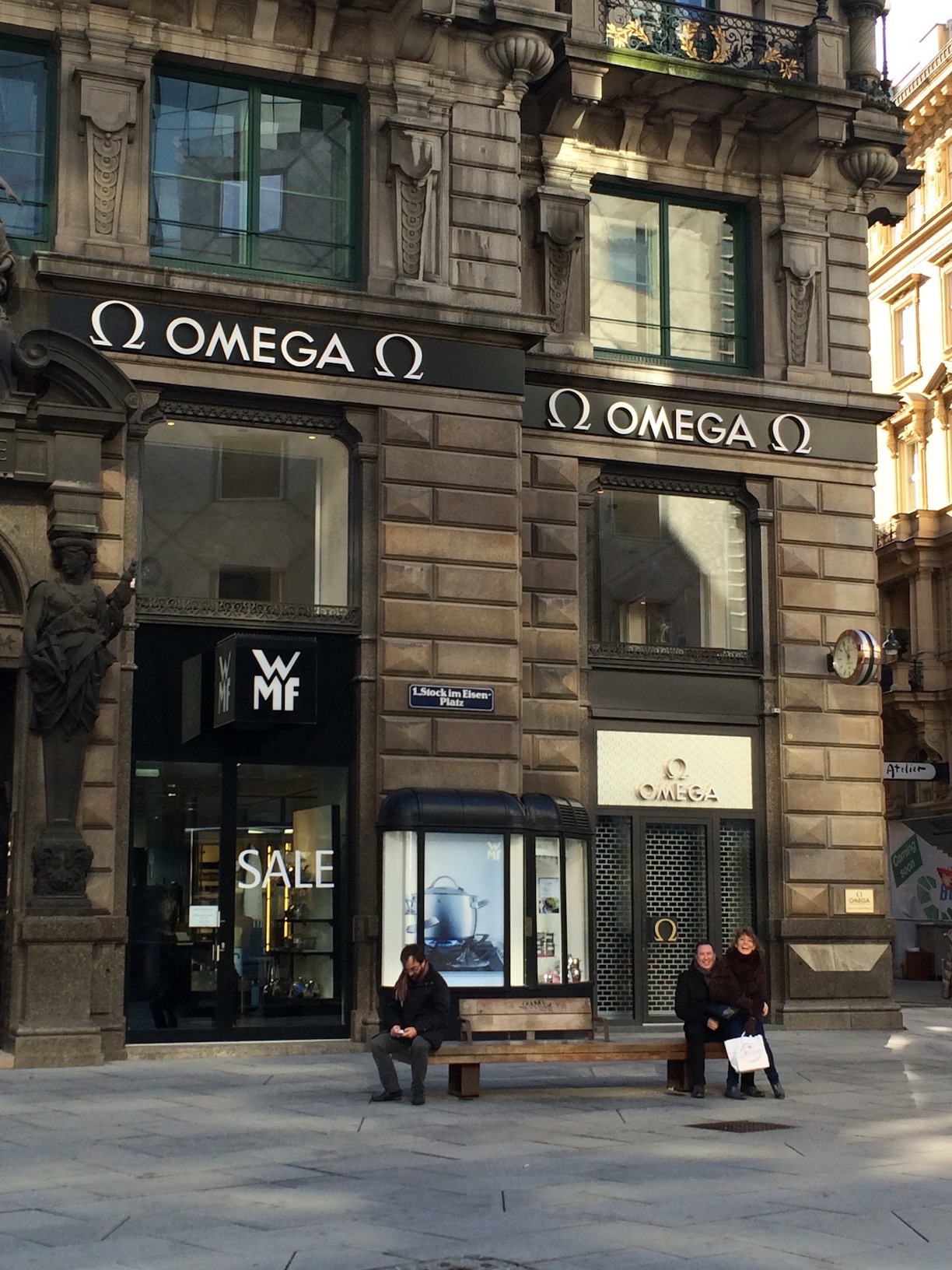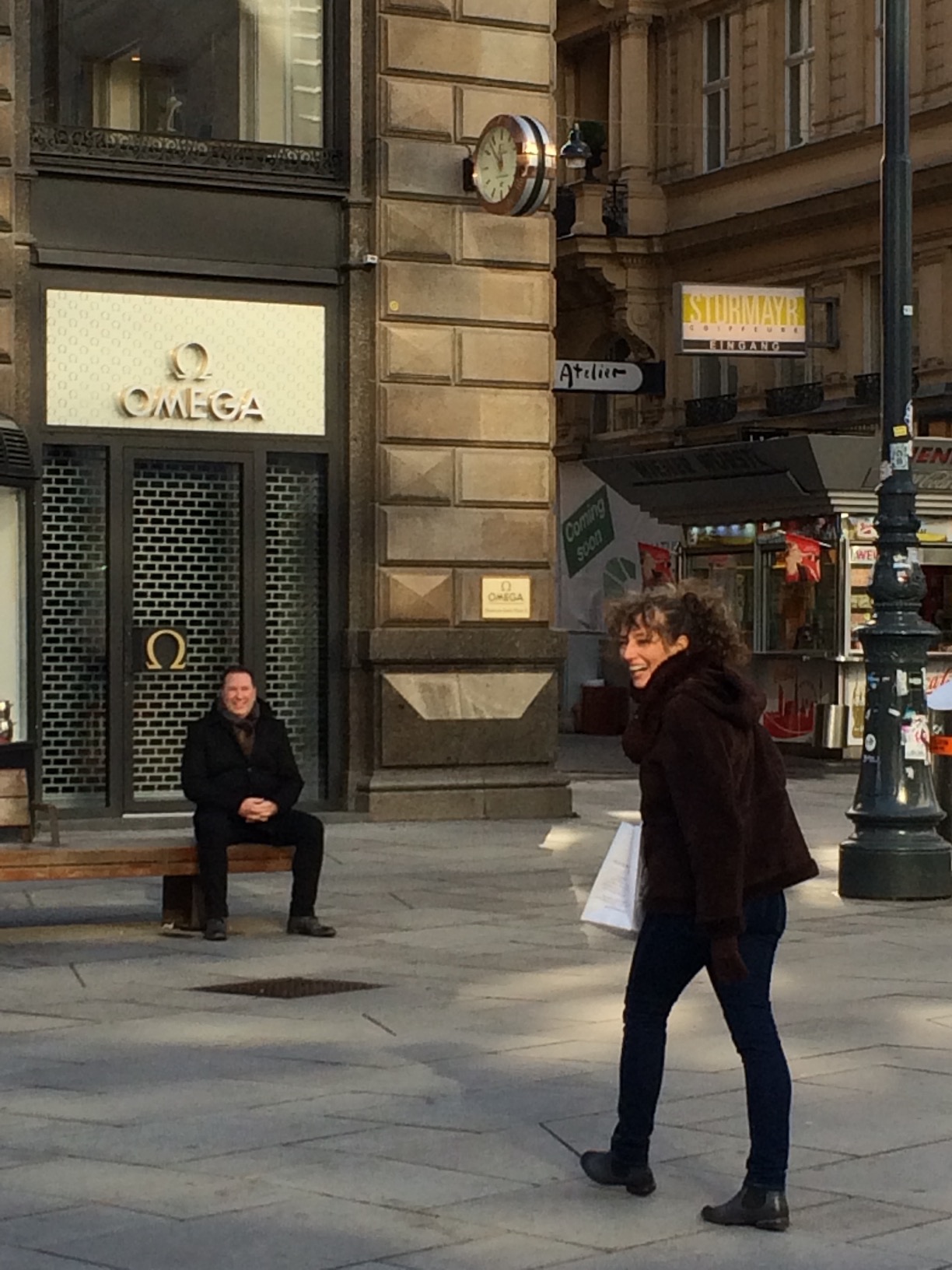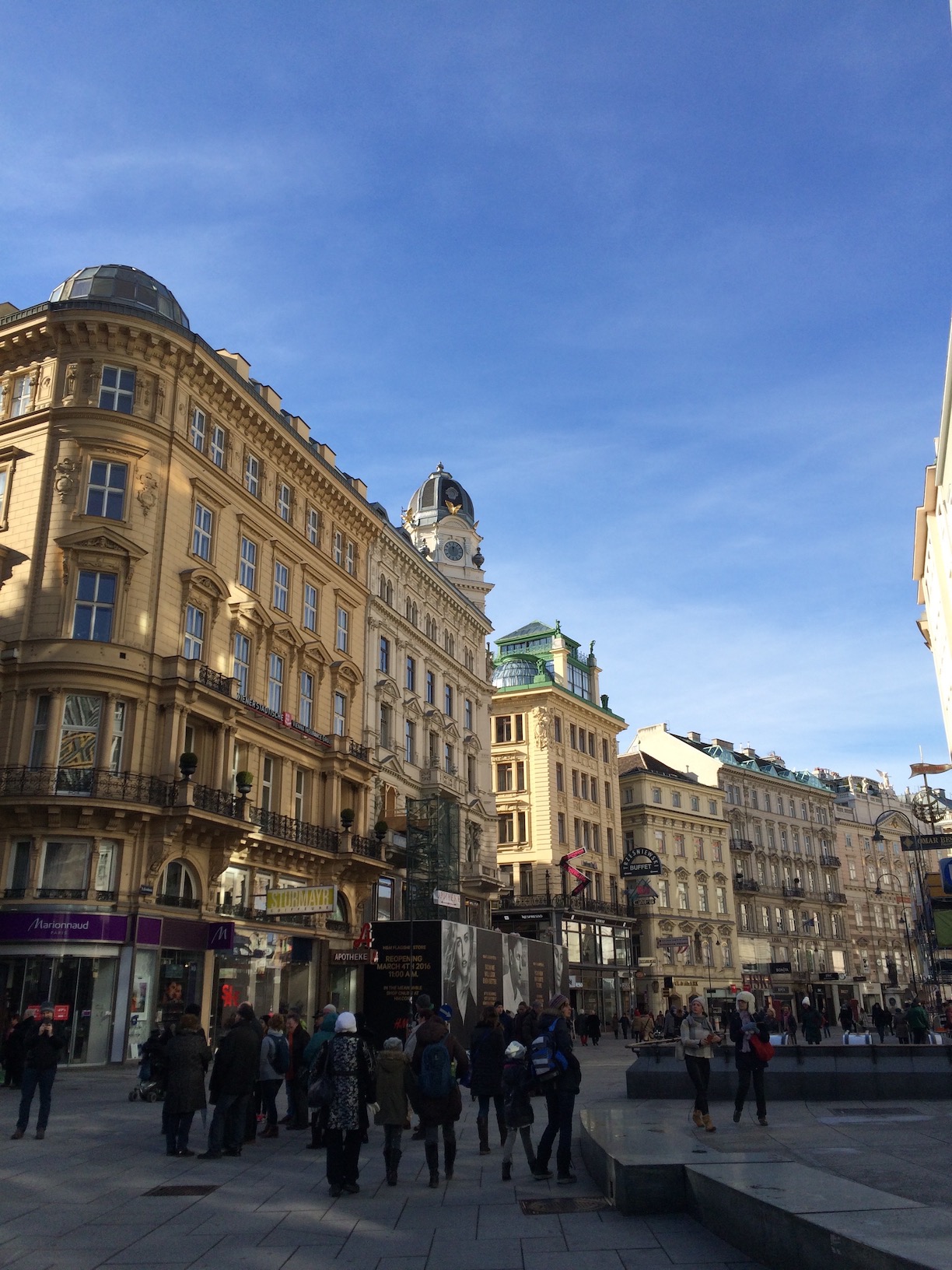 Once our table was ready, we sat down in Figlmullers. This little restaurant is world famous for their schnitzel. Schnitzel is meat flattened out and then deep fried in a breading. The traditional Vienna Schnitzel is made with veal. The dish doesn't even fit on a plate! We also ordered fries to share. I didn't get the veal and instead opted for the Chicken Cordon Bleu which had chicken, ham, and swiss cheese. It was absolutely amazing. In fact, Dustin and I tried to go back a week later but they were full.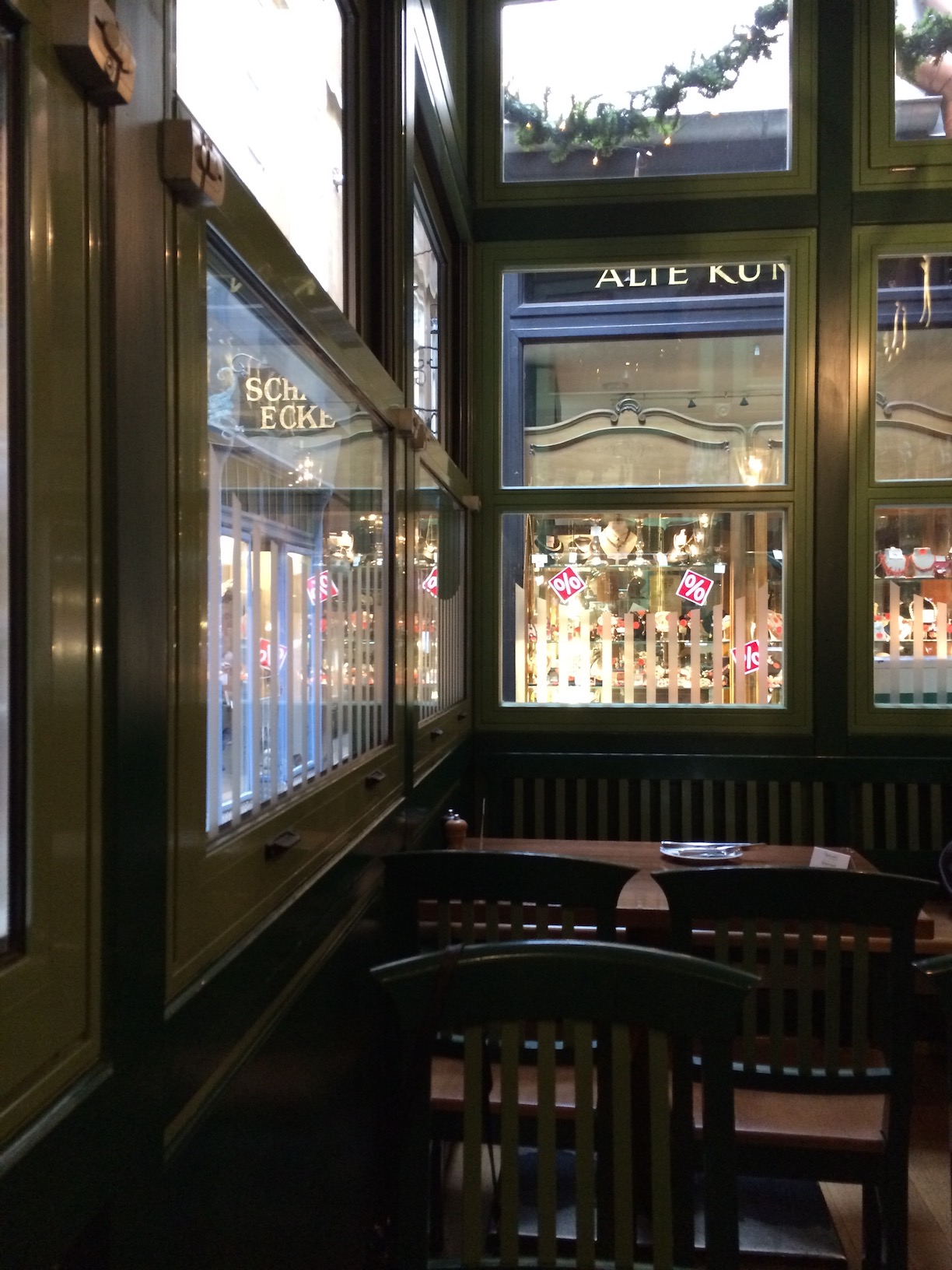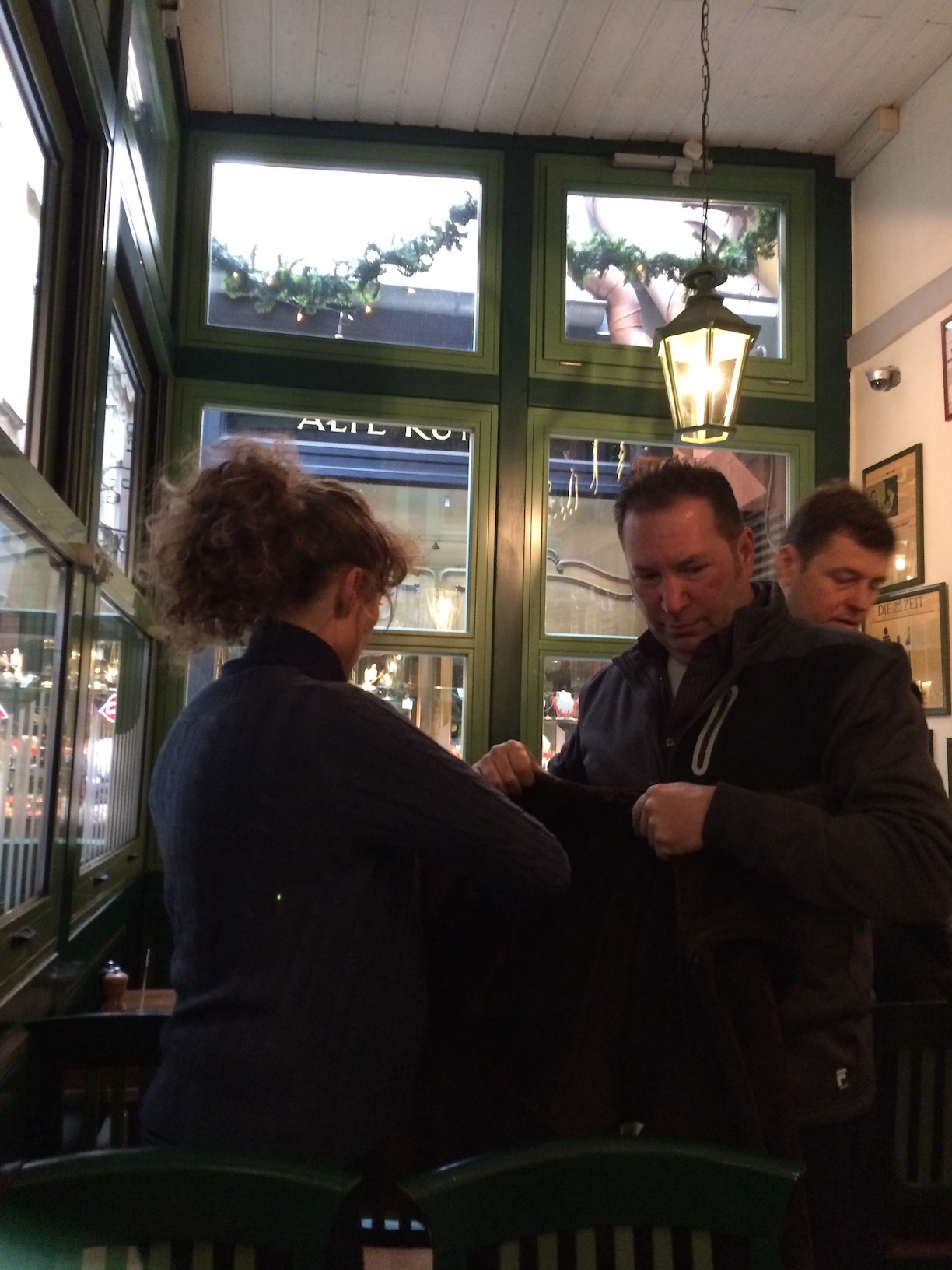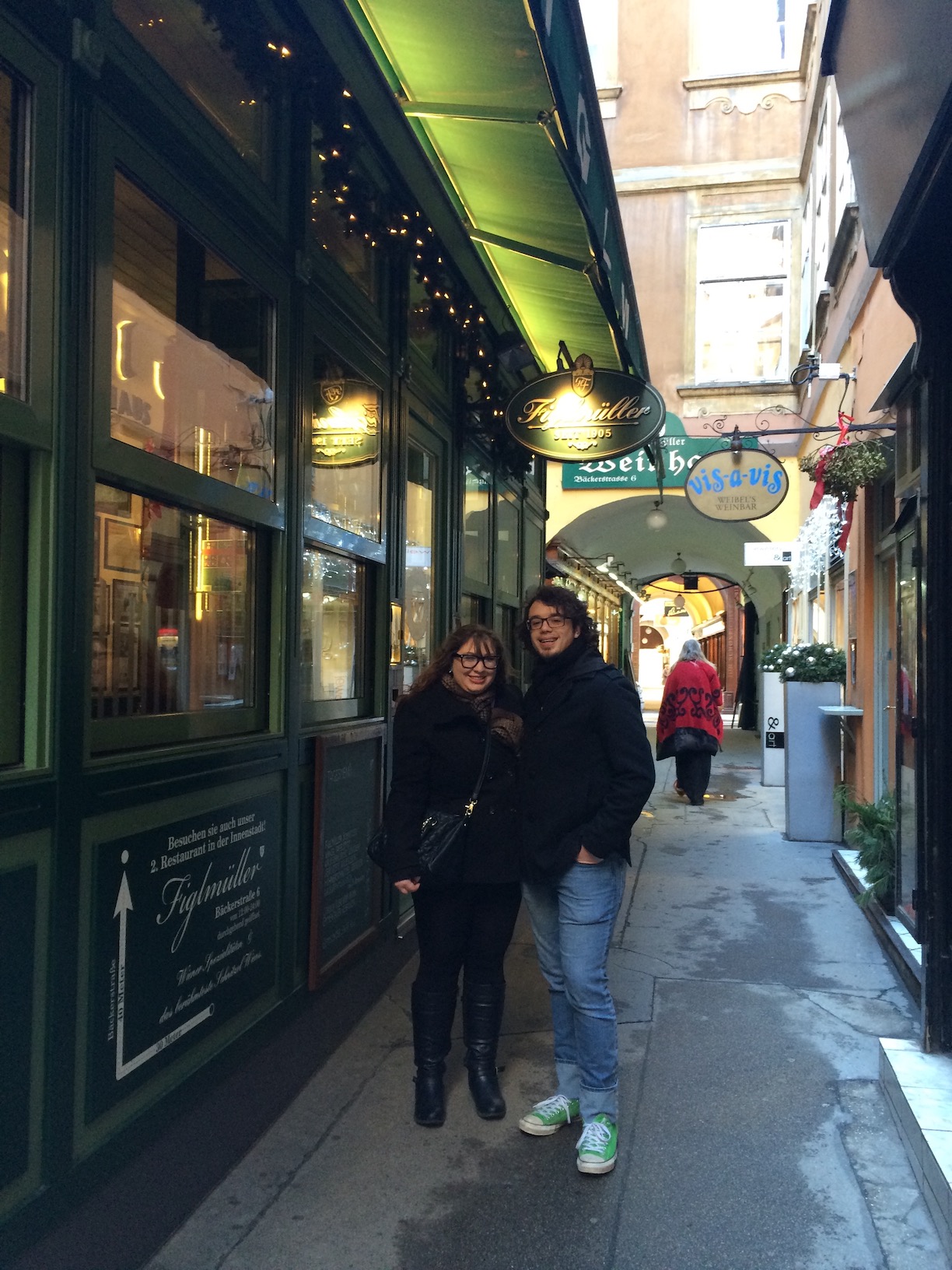 After eating our full, we took a double decker bus around the city for a break on our feet. We sat on the top and just took in the sites. There were headphones and you could hear Mozart and other famous musicians from Vienna playing music. I learned so much just from that tour.
Love & Laughter,
T