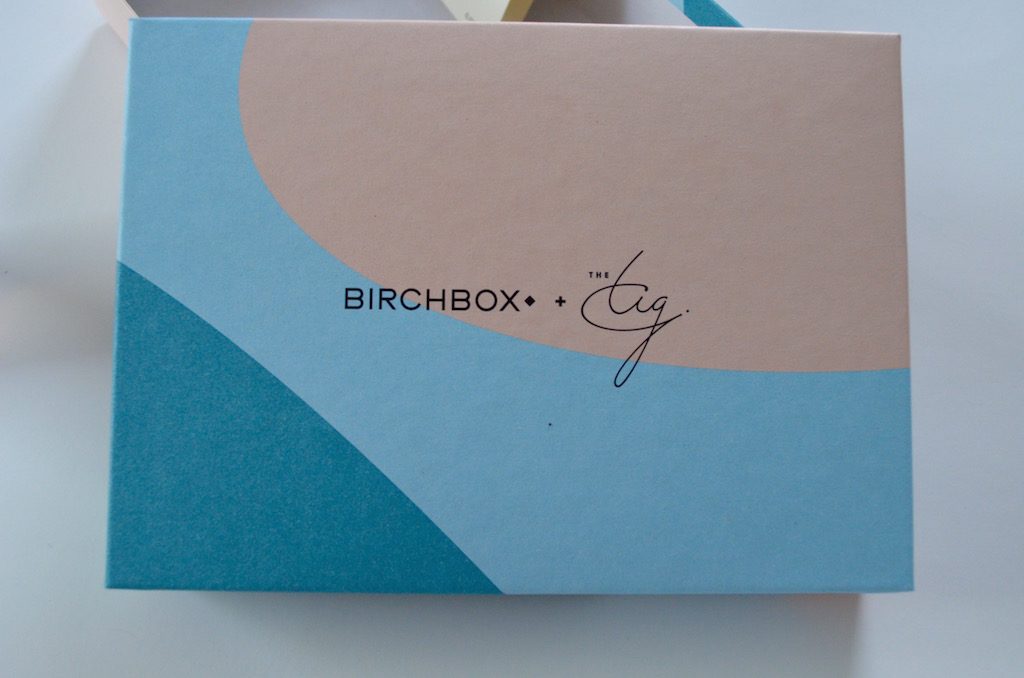 Hello darlings! Believe it or not, I have actually taken pictures of my past Birchboxes (you know, the ones I planned on writing about) and never got around to writing about them. I had a strange feeling that this may happen when I began writing on here, but no worries because I'm getting all caught up! So, as most of you know, I'm a subscriber to Birchbox and I heart it to death. For only $10 a month you get some fabulous samples and I really love their different collaborations.
For June, the guest box collaborator was The Tig. I hadn't heard of The Tig before, but after receiving this fabulous box and loving the style, I researched who it was. I found out that The Tig is actually a blog that's designed for those "with a discerning palate." You'll find travel posts, recipes, and style on this fun blog. How fun! So, here is what was curated in the June box.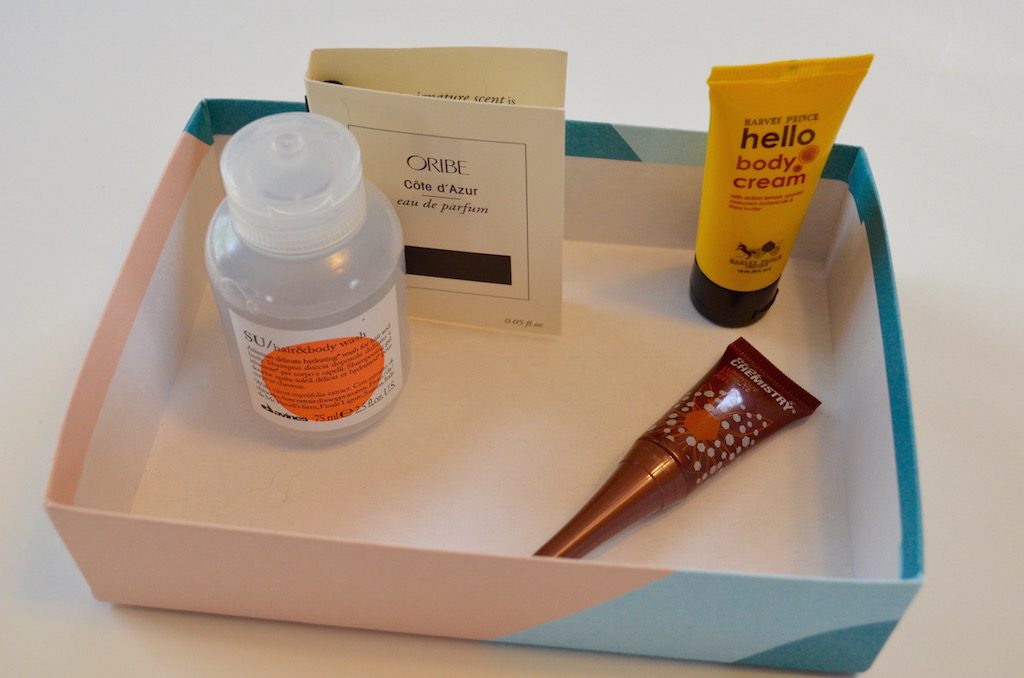 Marcelle BB Cream in Golden Glow (not pictured)
Oribe Cote d'Azur Fragrance
Davines SU Hair & Body Wash
Harvey Prince Hello Body Cream
Real Chemistry Luminous 3-Minute Peel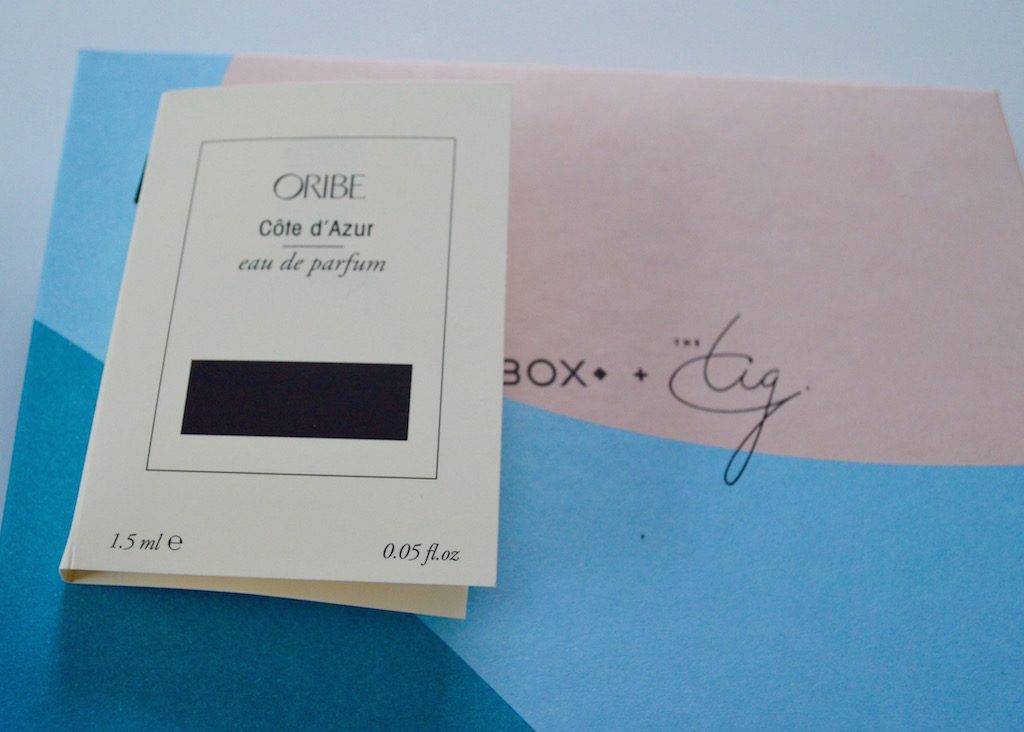 The first thing I noticed was this little fragrance sample. I'll be honest, I usually hate little fragrance vials. I feel like I can pick them up for free at Sephora…BUT this one seemed a little bit different. The brand is called Oribe and seems super faannccyyy. I guess less than two ounces is $85. Yikes! Well, I liked the perfume a lot. It's based off their hair products. Other reviewers said it was fresh, clean, and energizing. I'd have to agree. I won't be purchasing this because I feel like it should smell stronger for $85, but I won't complain about the sample since it is a more high-end brand.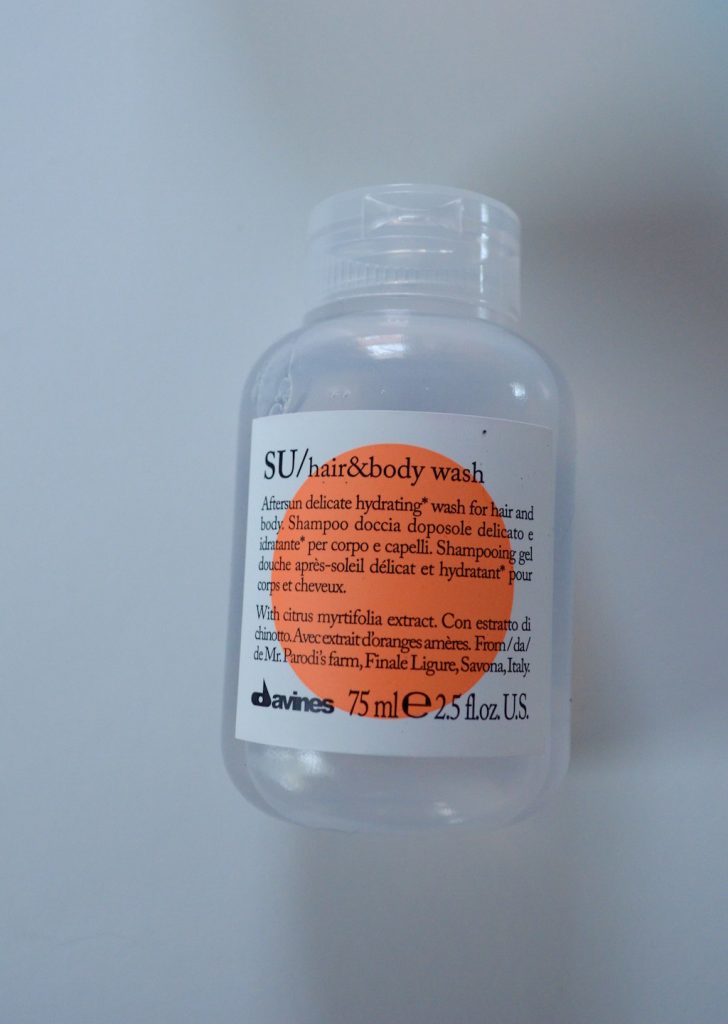 This BB cream looked great but I don't use it on a regular basis. I gave it to my mom.
I'm a sucker for luxurious bath products. When I saw this cute little bottle, I was determined to fall in love with it. Unfortunately, it just didn't work like I would've liked. The smell was OK, kind of like a beach. The liquid didn't lather well and it didn't seem to work well in my hair at all. Instead of cleaning my locks, it felt as if it was just adding stuff in my hair. Since I didn't really like it, I tried to use it as bubble bath. I should've known it wouldn't have created bubbles. Overall this product kind of sucked. Points for cute packaging though!
This body cream is infused with the popular Harvey Prince Hello perfume. The little sample was super cute and I loved the bright yellow theme. The cream itself was nice. I left it by my nightstand and used it for my dry hands. The scent reminded me of citrus. According to the description, the cream has Sicilian lemon, shea butter, and Spanish mandarin botanicals. The product absorbed well. I have other scents I like better, but this was a really great addition to the box.
One of the main reasons I subscribe to Birchbox (and other beauty boxes) is because of products like Real Chemistry! I would never in a million years drop money on a chemical peel on my own. BUT after trying this sample in my box, I was hooked. I even requested another one in my next box! (I hardly ever want two samples of the same thing!) The Real Chemistry Luminous 3-Minute Peel worked great with my acne-prone skin and helped take away all the yucky dead skin cells. It doesn't hurt and is very gentle. Once I was done using it in the bath, I added some moisturizer. I received compliments on my skin the next day! What? I hardly ever do! This stuff is good. Buy some.
Overall
I liked this box. It wasn't love-at-first-sight, but it was good. I felt for $10 I got some great products and it was worth it to try the great Real Chemistry Peel. If you want to try Birchbox, feel free to sign up using my link!
Disclosure: I pay for my own Birchbox subscription. There are referral links in this post and also Amazon referrals. I receive points if you sign up using my link. Thanks!