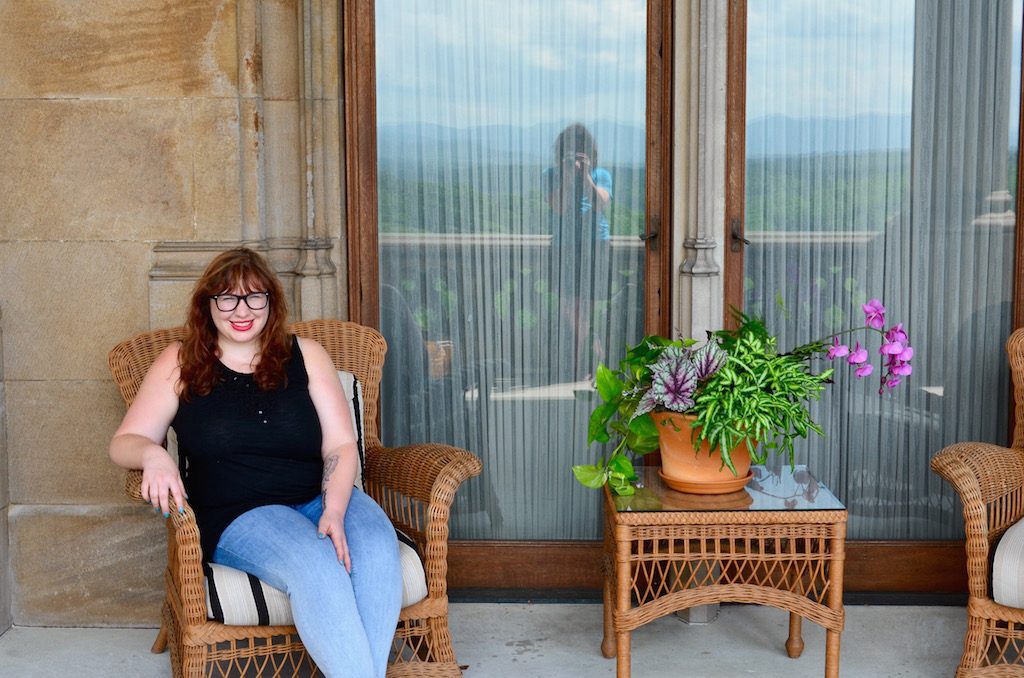 While staying at The Yellow House, we took all day Saturday, May 30th to explore Asheville, North Carolina. Unfortunately I had a lot of writing to do, so after we finished breakfast on the porch of the inn, we drove to a coffee shop in downtown Asheville.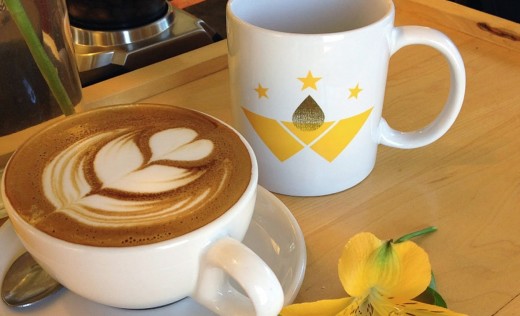 Waking Life Espresso was exactly what we needed to get our work done while in the mountains. This little coffee shop is located in a remodeled house and is light filled and airy. In the front there are bar seats and in a smaller room in the back there are couches and a table. The coffee was no-frills and especially delicious. To see how serious they are about their coffee, watch this video.
I worked on my articles and Dustin just hung out. (Perhaps working? I'm not sure.) At about 2:00pm, we drove the ten minutes to The Biltmore, the main attraction for the day.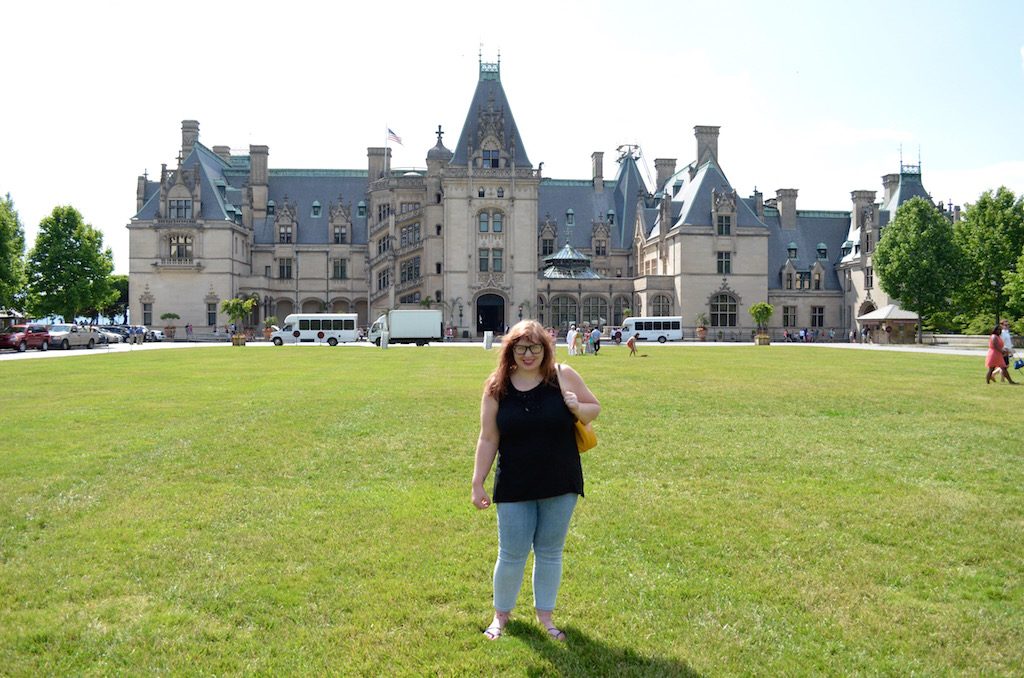 When I was a little girl, I remember visiting The Biltmore. This mansion is known as the largest privately owned house in the United States. It's interesting because Dustin had also been there with his parents when he was eighteen. We remembered bits and parts (like the indoor swimming pool) but wanted to go together. The Yellow House was about thirty minutes from Asheville, where The Biltmore is located.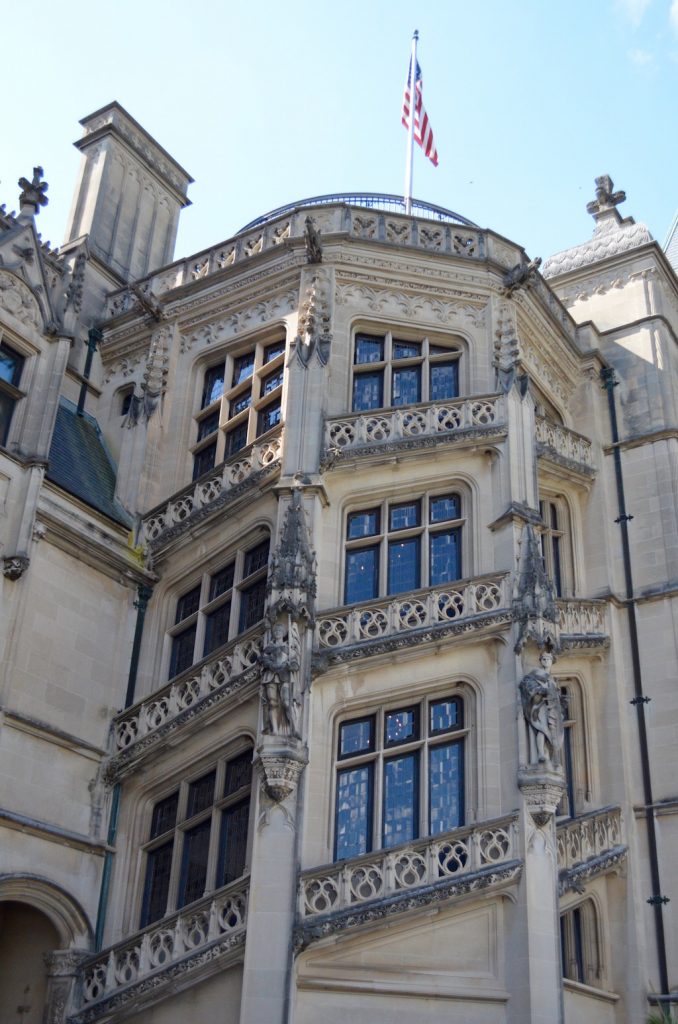 The price tag was enough to shy us away, but we decided since we were close we should go. My love for interiors and art history really helped to sway the decision to drop the $120 ($60 per ticket) and spend the day there. I also used my vacation money to buy the tickets.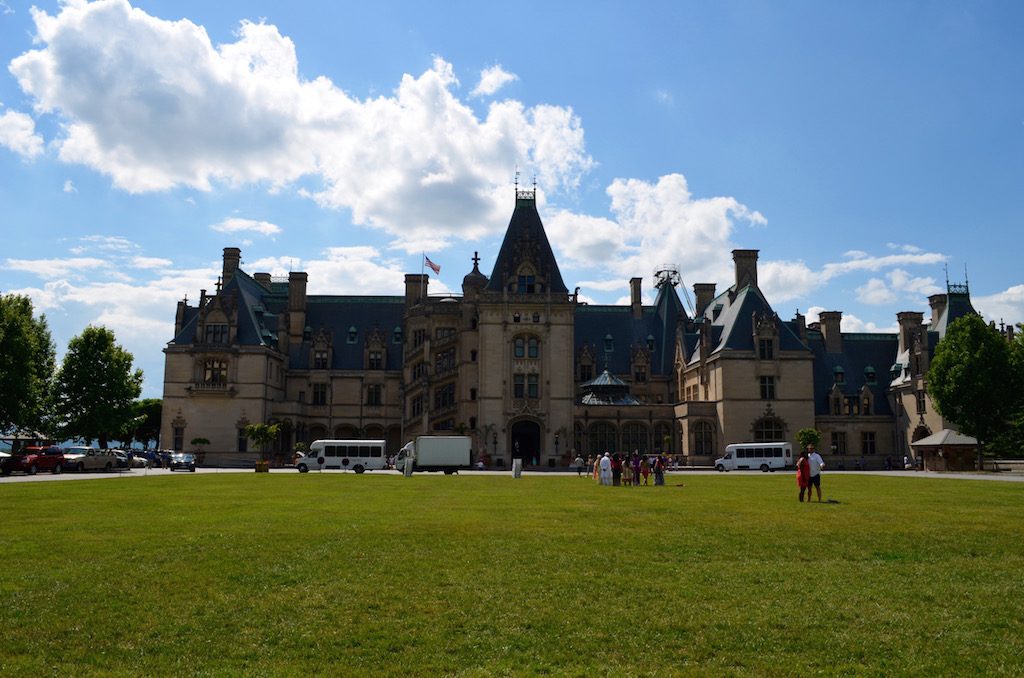 Words and pictures really don't do this place justice. It took hours to tour and there was a room dedicated to arranging flowers. The Vanderbilt's, who owned the home, were fascinating people who loved art and each other. An example of architecture from The Gilded Age, the mansion has 252 rooms.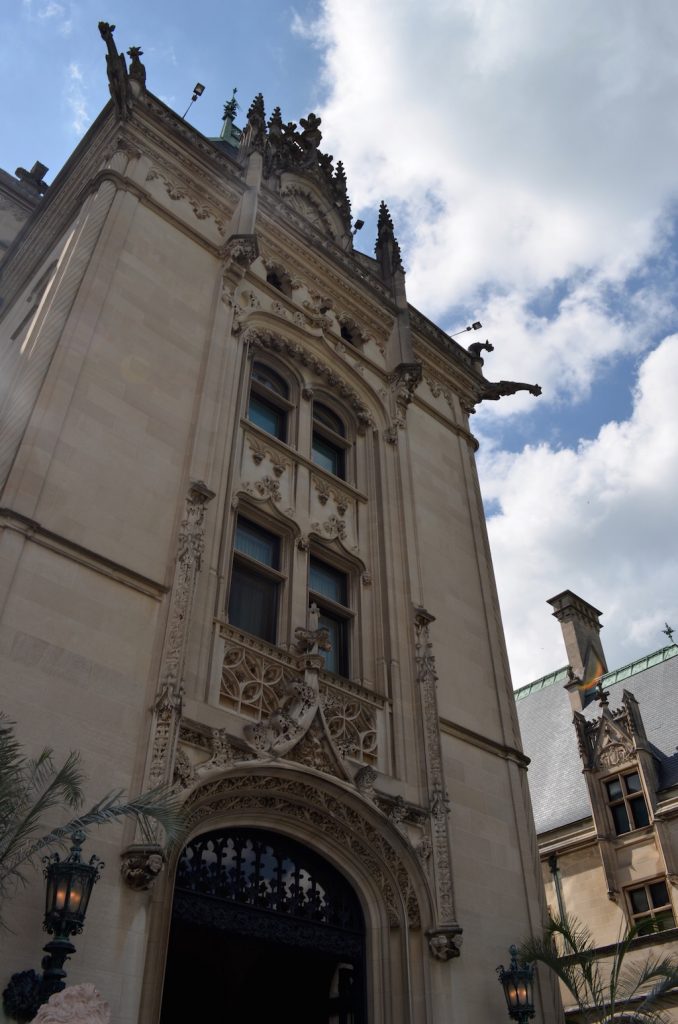 Pictures and videos are prohibited of the inside. George Vanderbilt shared a love for technology and entertaining guests. It was really interesting to see the parallels between the couple, George and Edith, and us. He loved technology and had electricity throughout the home and Edith loved books and taking care of guests. You should see her library! It reminded me of the library in Beauty and the Beast! This couple was madly in love and took the best care of those they employed. Even the servants quarters were nice!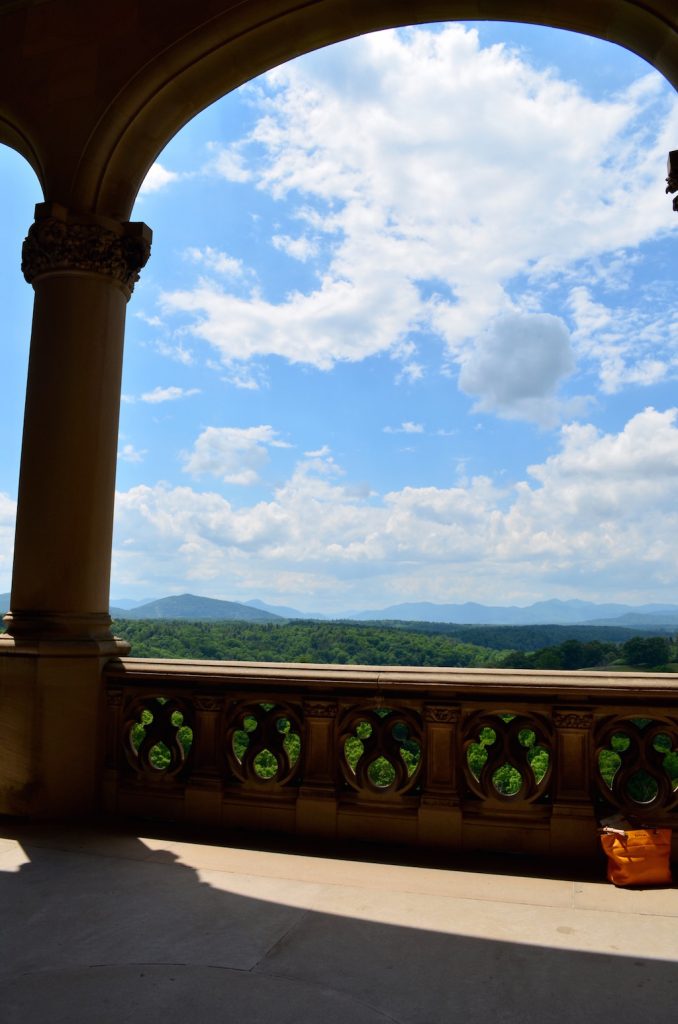 Dustin and I found ourselves staring on multiple occasions at the craziness of it all. The massive dining room had three fireplaces and there were separate rooms dedicated to guns, smoking, and games. I personally loved seeing the restored furniture and paintings by famous artists.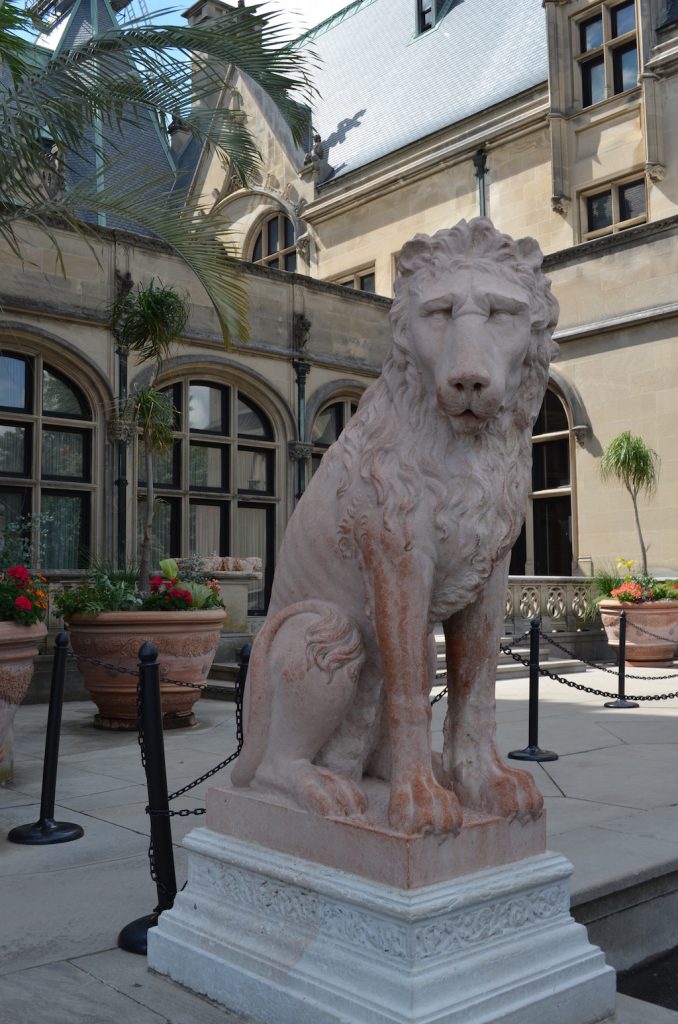 You can easily spend more than a day at The Biltmore. Along with the mansion, there is shopping, dining, a winery, hiking trails, gardens, and entertainment. There are hotels on site and even tours for taking horseback rides. We didn't have enough time to see everything, but after going through the mansion we enjoyed the gardens for a bit. We drove over to Antler Hill Village where there were shops and a winery. While there, there was also live music in the center gazebo.
We brought our own snacks and got an appetizer at Cedric's Tavern located at the Antler Hill Village. We had hoped to eat dinner at Cedric's, but after seeing the menu, nothing seemed that good. The place was over-priced. Since we were hungry and still had more to see, we ordered an appetizer. It was way too salty and not very good. After wasting $20 on an appetizer and water, we asked for our bill.
The winery wasn't anything too special. We tried a few wines but didn't like waiting in line. (Wine tasting is free with your ticket.) After buying a book about the mansion, we left to eat somewhere outside of the park.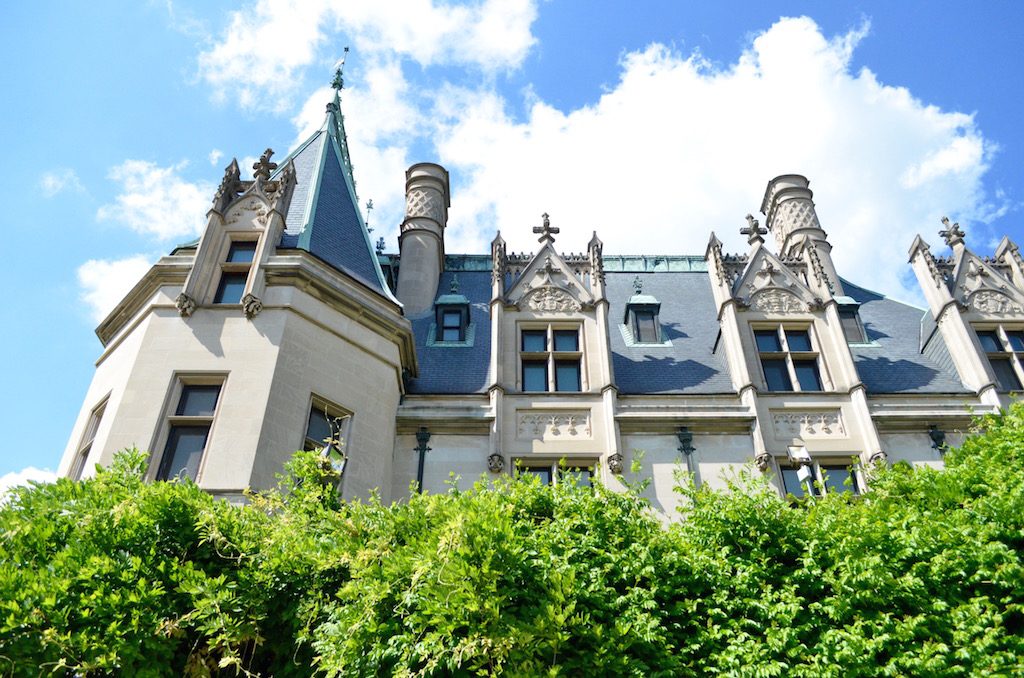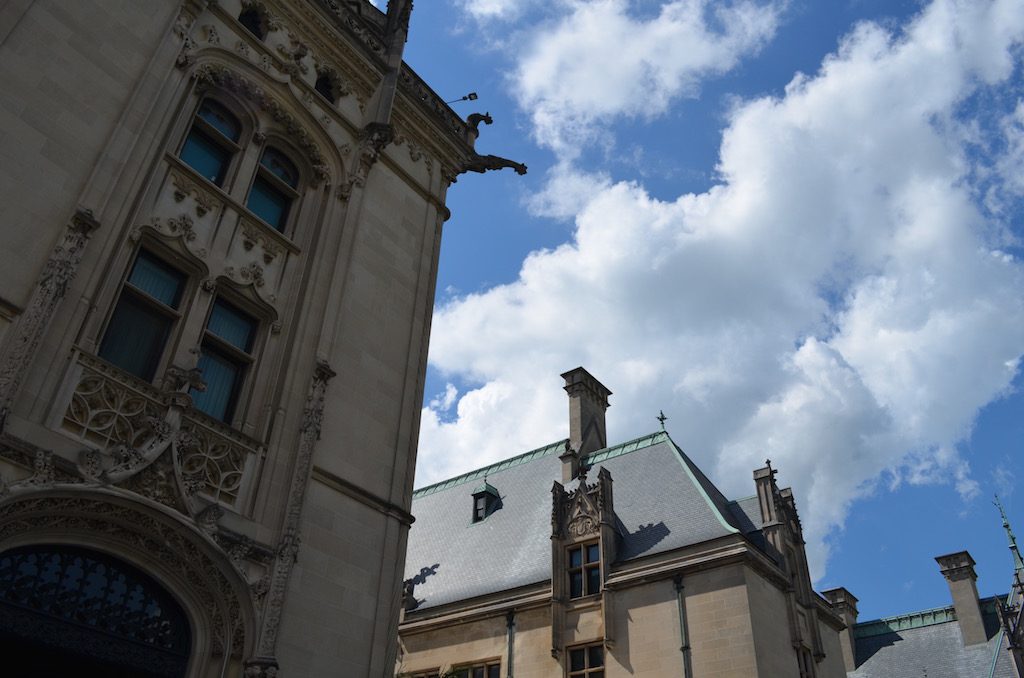 Overall, it was a really neat experience. A $60 ticket only included admission to the mansion and property. The audio tour was an additional amount and there were other behind-the-scenes tours we didn't take. I felt that the $60 ticket was fine for us. We saw plenty and I purchased a book to learn even more.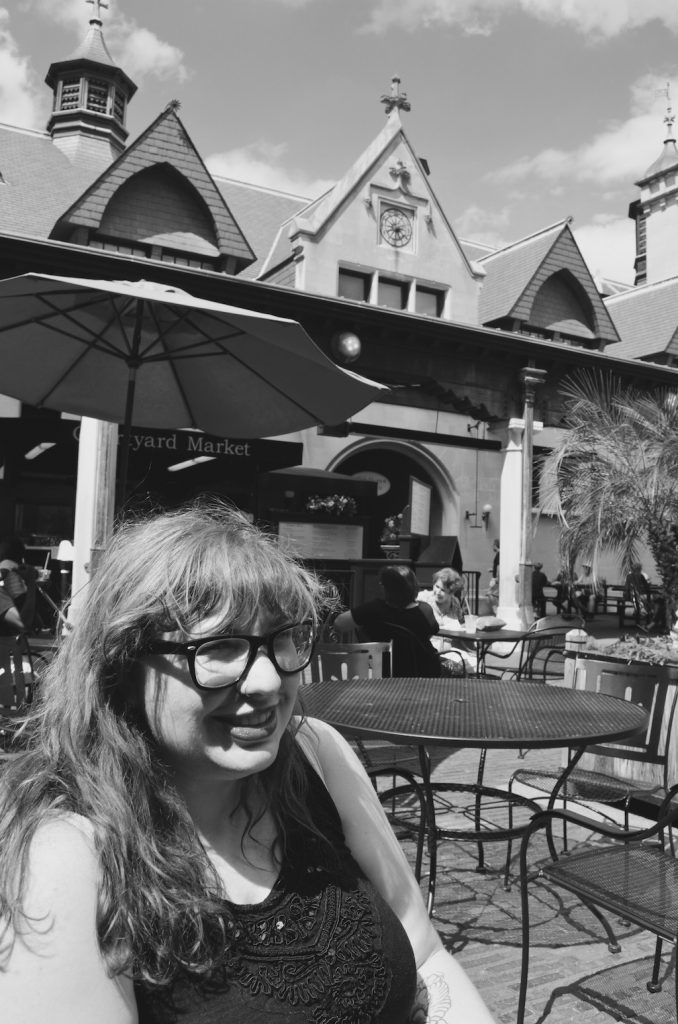 Dustin and I said we loved it, but wouldn't go back anytime soon. It was one of those places that you go once and don't need to keep going back. I would like to see it decorated for Christmas though. The property was very romantic.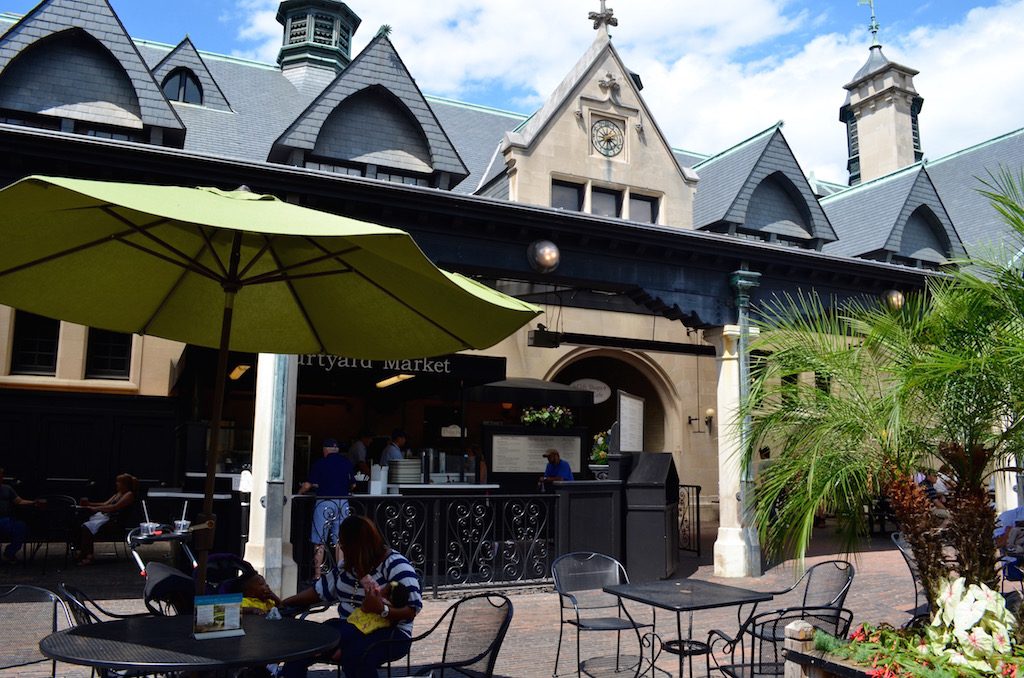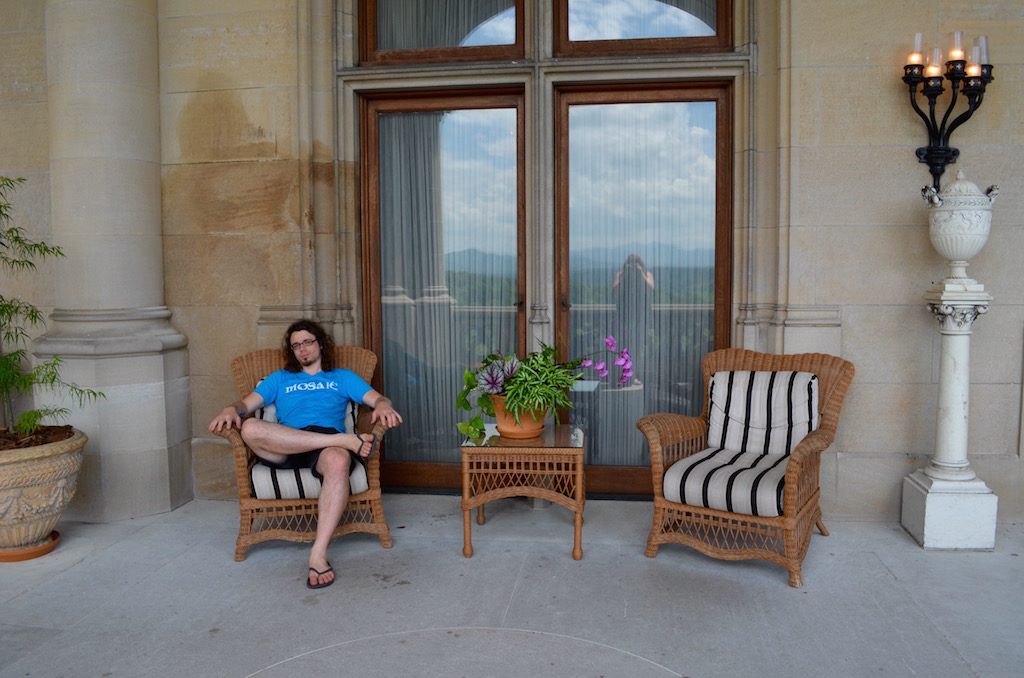 In the future, we'd go back if we had kids. It's one of those places that's so out of this world, but very expensive. If you plan on going, eat ahead of time or bring snacks. We left and ate at an amazing place called The White Duck Taco.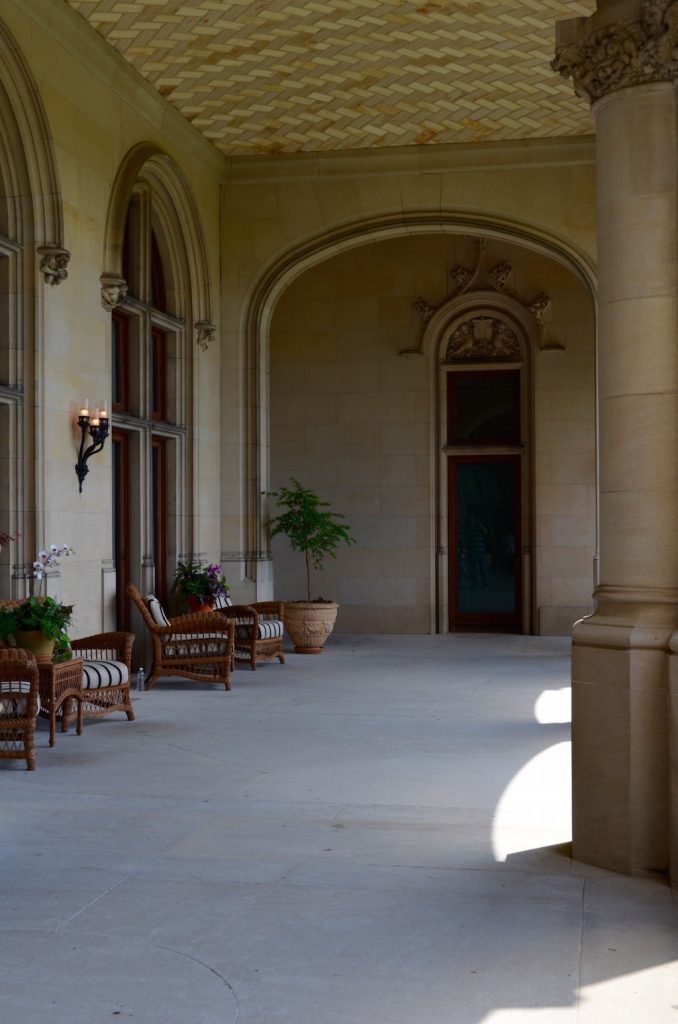 While walking about, we acted like we owned the place. We laughed and told stories about our day to day lives as millionaires. It was fun to dream.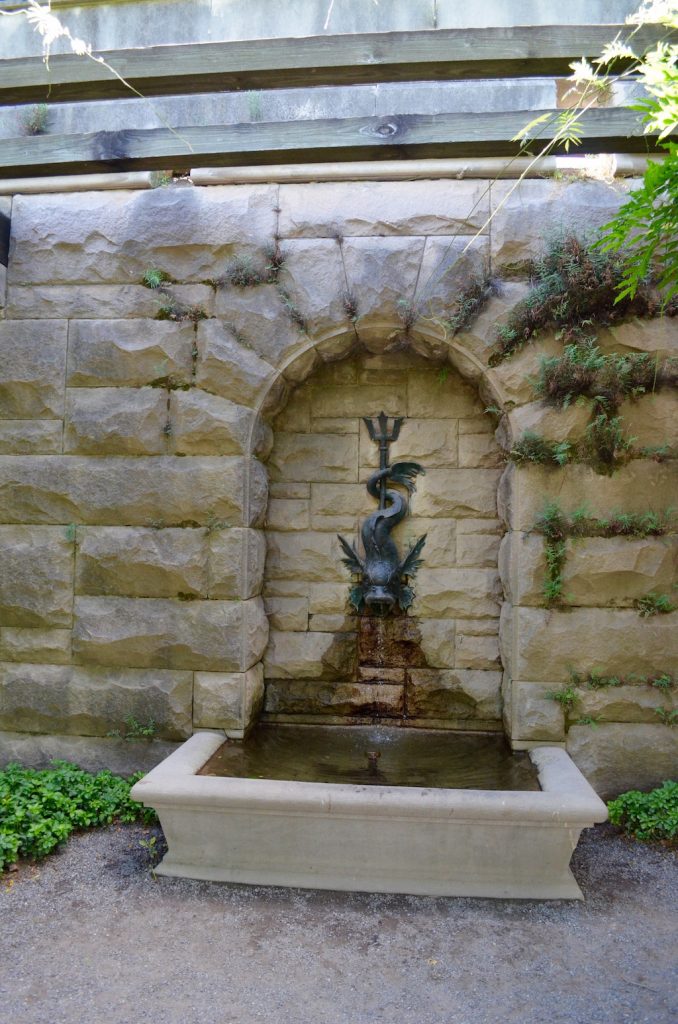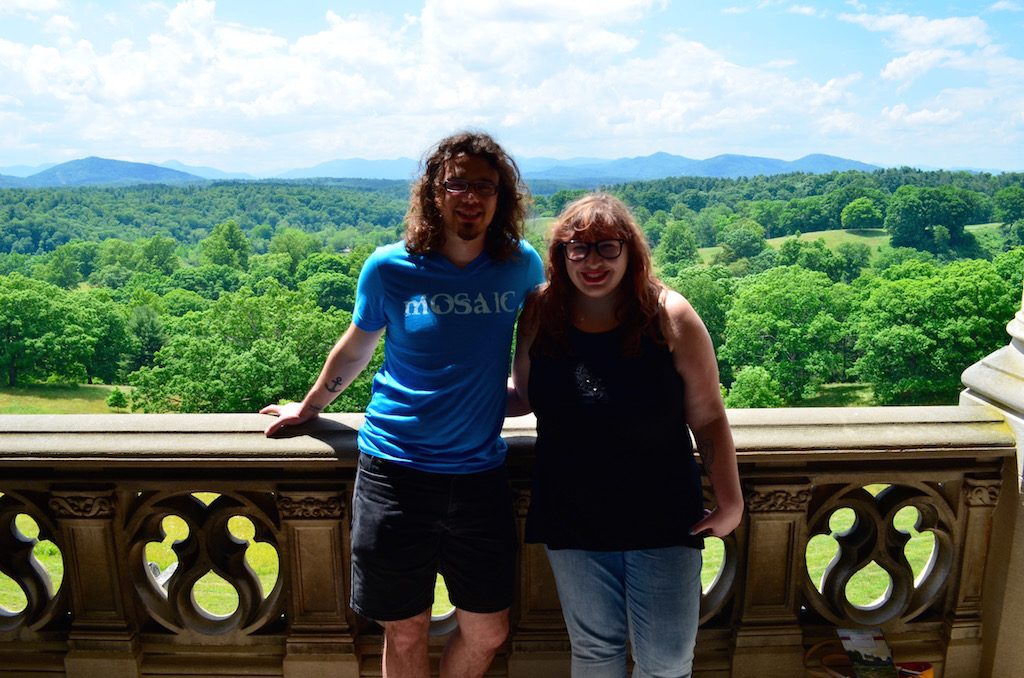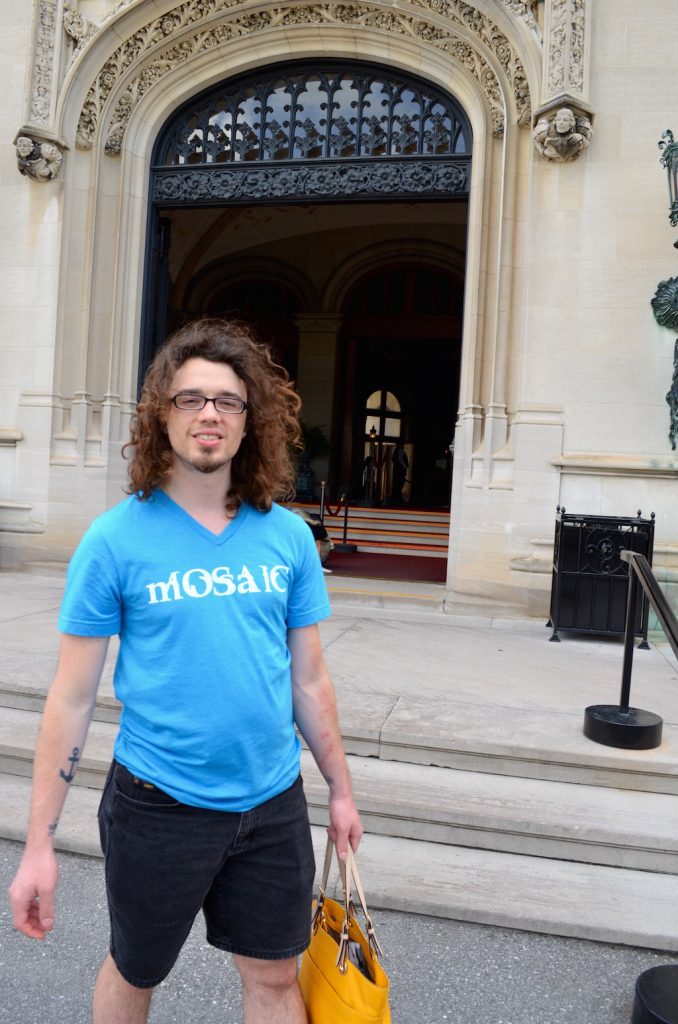 Above, Dustin always carrying my purse while I take pictures. Haha.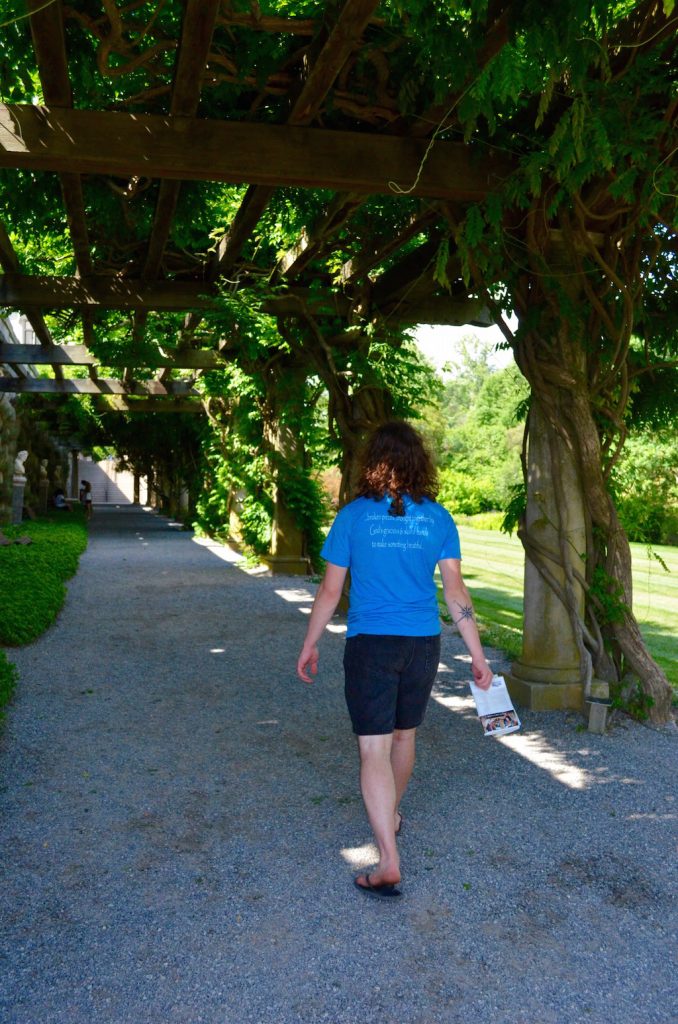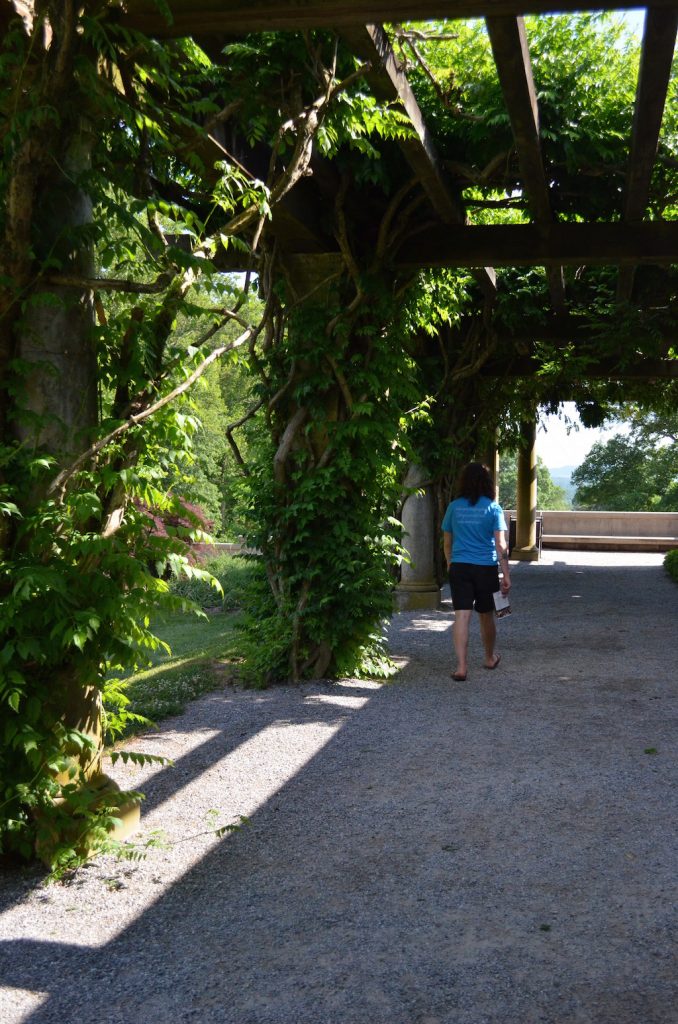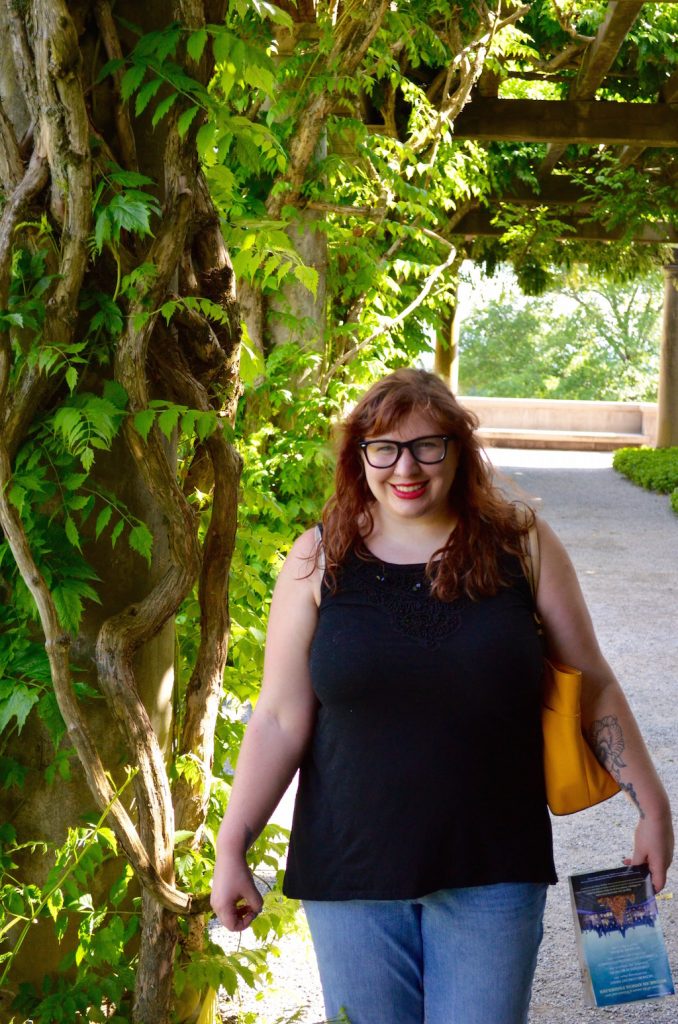 You could go and spend a day just going through the gardens. It felt like I was transported into the book The Secret Garden. It was hot and we were hungry so we only walked a short ways and drove the rest. I don't usually suggest buying more than a one day ticket, but for The Biltmore, it would be worth it.
This stop on May, 30th was one of our favorite places on our Southern Road Trip. To see an overview of all we did on this vacation, click here!
Have you been to Asheville? Have you seen the massive Christmas tree at The Biltmore?
Love & Laughter,
Tiffany