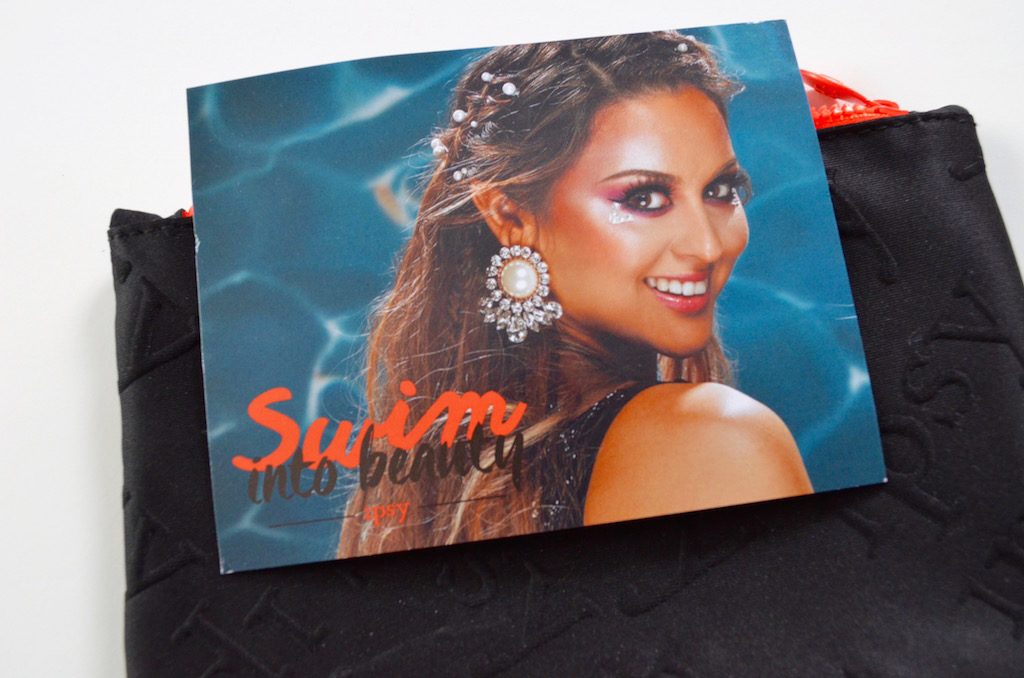 I'm still catching up! I received June's Ipsy bag and have had the pictures waiting to be published.
The bag wasn't horrible, but it wasn't the best bag I've had from them.
There were about three things I really loved. To begin, the bag was an interesting material. It has "ipsy" all over it with a top orangish colored zipper closure. I personally thought it was ugly so I'll be passing it on to someone else. The most recognizable branded item was the Smashbox Cosmetics Photo Finish Foundation Primer. As you can see, it isn't pictured because I used it up! The other brand I recognized was Lavanilla. I was happy to get this sample because I've wanted to try their lotions.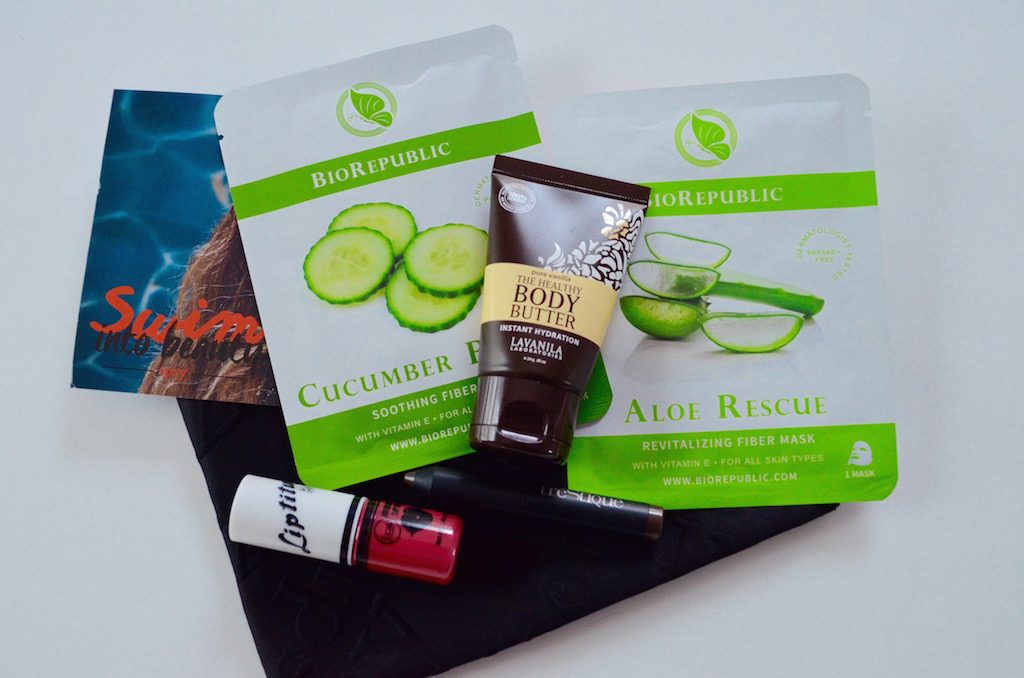 Here's a breakdown of what I received and their values!
Smashbox Cosmetics Photo Finish Foundation Primer, $8
This was an exciting sample for me. I love Smashbox Cosmetics and this primer helps your makeup stay on forever. It feels really slippery and fills in all your pores. It basically perfects your skin before putting on other layers. It's also good for oil-prone skin like mine!
Pure Vanilla The Healthy Body Butter Instant Hydration by Lavanila Laboratories, $4
This sample was wonderful. The warm scent of the vanilla was really strong and it stayed on my skin. Unfortunately I didn't find it as moisturizing as I'd hoped. It didn't seem to make my hands softer in the long run. What I do love about this brand is that it's 100% all natural. I wouldn't buy a full sized item, but I'd welcome more samples of other scents.
tre'StiQue Mini Shadow Crayon in Kona Coffee, $10
This is a brand that Ipsy has been including lately. I think this is the first item I received from them. It was OK. Nothing too spectacular. I liked the shape of the crayon and the pigmentation was alright. It's one of those products that isn't worth the crazy high price tag for the quality. A full size is $26. I'd rather buy shadow crayons from more established brands for that price. I haven't used it once since June.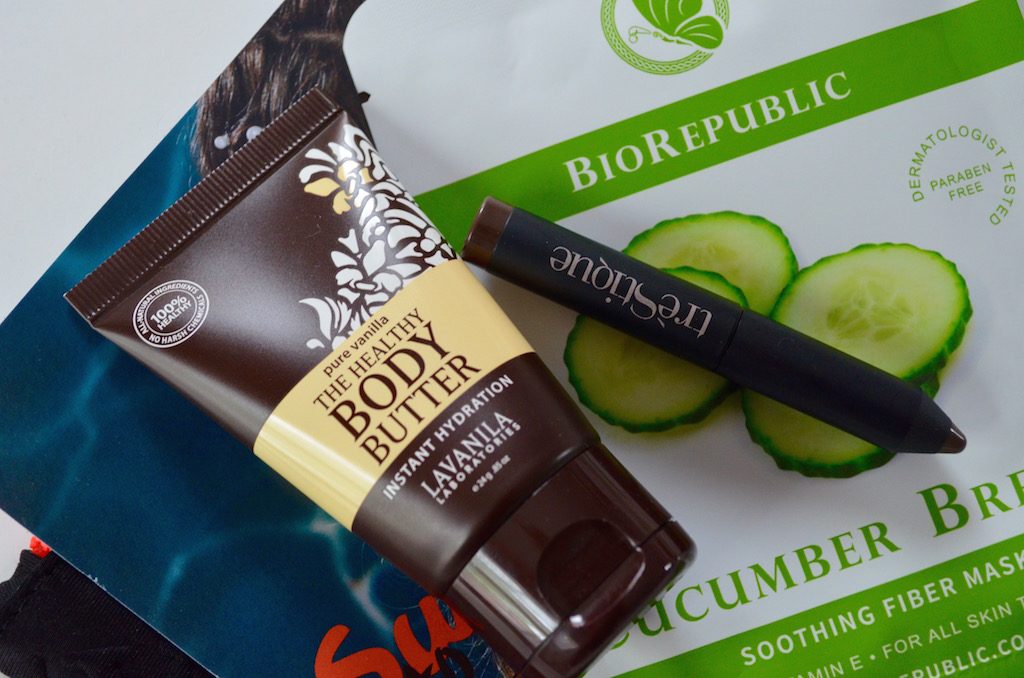 Liptitude Hydrating Lip Stain by J.Cat Beauty, $5.99
When I first saw this lip color, I thought it was a throw-in and nothing special. The color looked OK, but the name, Liptitude, seemed juvenile. When I opened it, I decided to try it. The color was fantastic! My husband even said it looked great on. I think the shade I received was called Blow Your Mind. My mum saw it on me and also wanted one. Eventually I noticed it did move around on my lips. The color stayed, since it's a stain, but I had trouble keeping it in place. The formula was thick and a little messy. Since I liked the shade so much, I think I'll try it with a clear lip liner. Overall, I liked the sample, but won't buy it since it was a little messy and had a strange smell.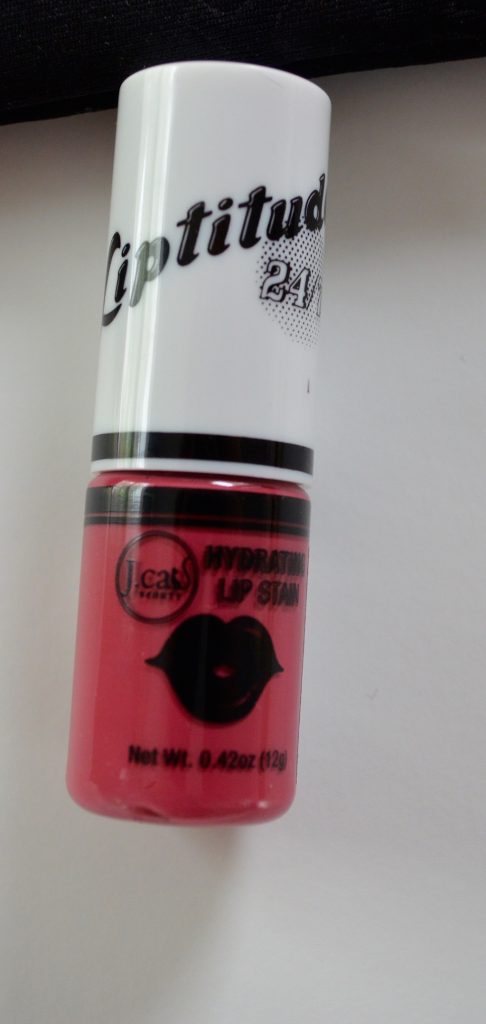 BioRepublic Soothing Fiber Masks (3), $14.95
Three masks! Woohoo! That's a great "one item." A set of three masks is valued at $14.95. In the picture there is one missing because I tried it the night I opened the bag. Overall these masks worked well. They seemed to help with my irritated skin and smelled really great. I don't think they work as well as Karuna masks or GlamGlow, but they were the perfect addition for the June bag. BioRepublic is a really interesting brand. It was developed by Americans who traveled in Asia. The website says,
"Not being ones to accept the status quo, Justin and Paolo immediately set out to create their own line of sheet masks, inspired by Korean products but formulated with American tastes and values. Now they're bringing their masks to you, without parabens, sulfates, pthalates, or triclosan. 100% cruelty-free.  Dermatologist tested and totally transparent."
If you haven't tried a sheet mask yet, you should! They work really well and are inexpensive.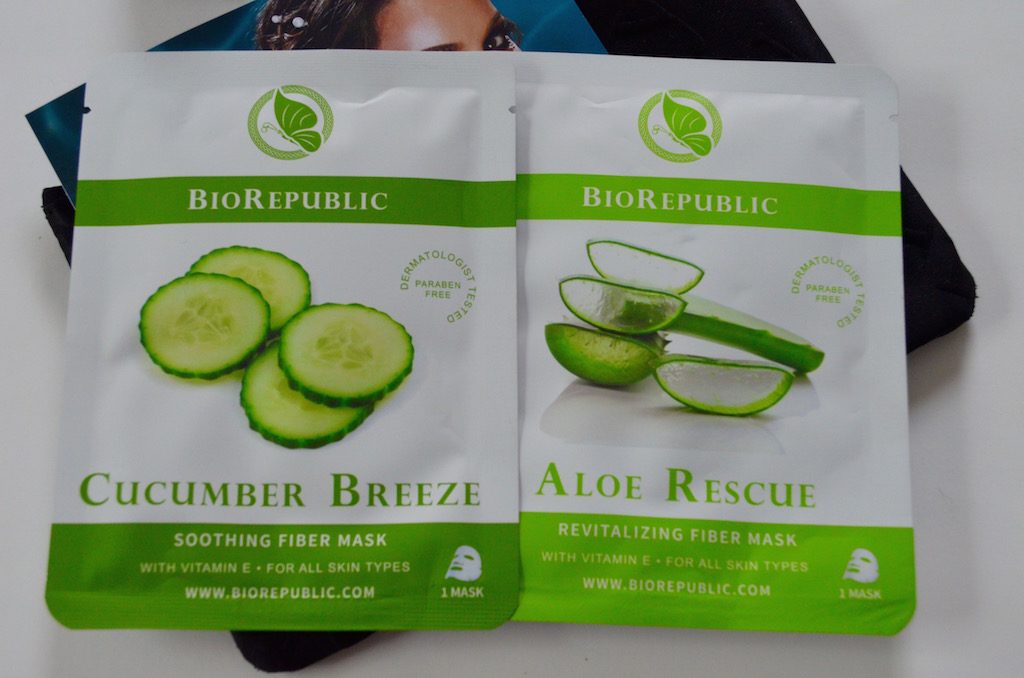 Overall I liked my bag. I don't have a lot of complaints because I feel as if I got my $10 worth of products. I loved the masks and the primer. Did you get this bag? What have you been using since June? If you give it some time, then you learn what you really use on a regular basis and prefer!
Love & Laughter,
Tiffany
Disclosure: I pay for my own Ipsy subscription. There are referral links in this post and also Amazon referrals. I receive points if you sign up using my link. Thanks!