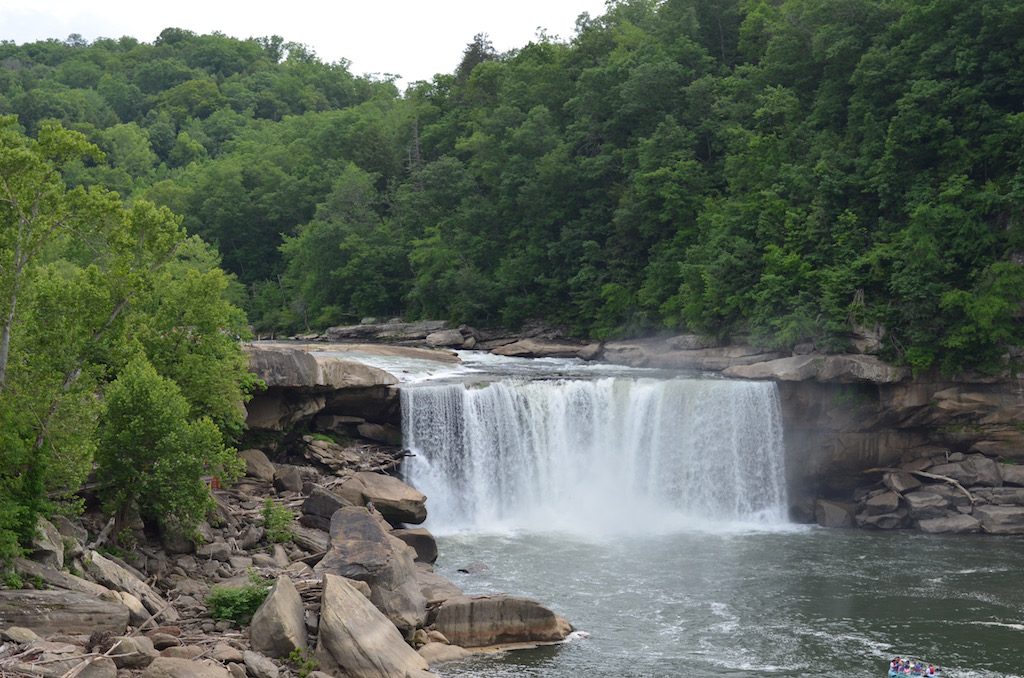 A few months ago Dustin and I were both feeling jittery and wanted to travel. Unfortunately our car wasn't really reliable and Dustin couldn't take any time off work. As I sat at my desk looking longingly at Groupon Getaways, I realized we would have to wait quite awhile until we could go on a trip just the two of us. Then, both sets of parents offered us opportunities we couldn't decline!
First, my mum and stepdad were headed to Myrtle Beach at the beginning of May. They invited us to come with them. Since our car couldn't make the trip (probably)** we rode with them and spent five nights right on the beach. It was relaxing, even though we both worked during the trip.
That's the beauty of working from home…you can work from anywhere! 
We ate a lot of delicious food and I'm pretty sure I inhaled 30+ hushpuppies all by myself. I hadn't launched the blog yet and wasn't taking a lot of photos BUT I'm thinking I might go back and write about a few of the places we got to visit.
Right before the trip to Myrtle Beach, Dustin's parents invited us to go to Gatlinburg, Tennessee with them. I adore the mountains and have grown up going to North Carolina multiple times a year to visit family.
They hadn't ever been there (gasp!)
Without hesitation we told them we would love to go. Later, my dad hopped on board and we all planned three nights in the mountains together. Now, I love spending time with family. BUT Dustin and I also wanted to take advantage of already being down South. I worked extra hard and saved enough money for us to stay at bed and breakfasts three extra nights to extend our vacation. Again, we had to work the whole time, but it was worth every second to be able to get away from home.
**Right before the trip I was out with some girlfriends. My mum dropped me off at Starbucks after we'd been carpooling. I put my  keys in the ignition and the car wouldn't go. After reaching out for help and trying to jump the car, we had to leave it there. Our car, which Dustin has had since he was in high school, had officially died. It was stressful because we were leaving for Tennessee within a few days and didn't have a working car. We had also already paid for the bed and breakfasts ahead of time. After a lot of prayer and decisions we ended up purchasing a brand new car. This was a crazy situation for us. We've never thought we'd purchase a new car. So, I plan on writing about the situation later. The point is, we in fact, had a vehicle for our trip. This made it extremely more enjoyable and a special time. 
Here's an overview of our entire trip. In the next few posts I'll be elaborating on each leg of our road trip down South!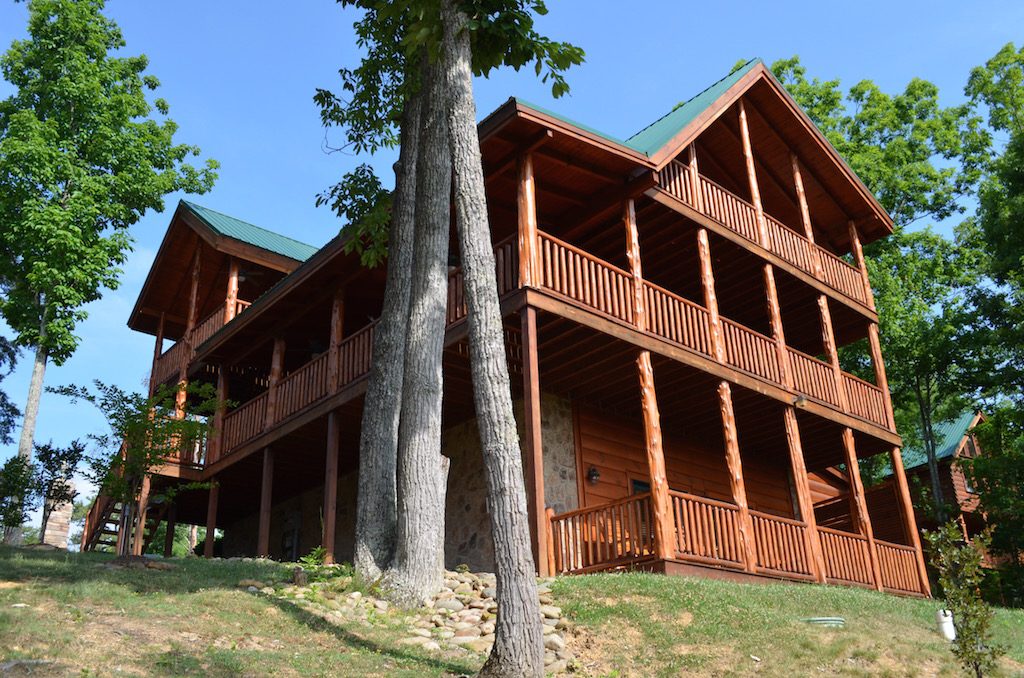 Monday, May 25th:
We left in the morning and drove to Knoxville, Tennessee. While on the way, we stopped at Cumberland Falls. The falls is located in Kentucky and is known around the world for it's moonbow, a rainbow which can be seem under a full moon.
Tuesday, May 26th:
We drove into the Smokey Mountains. Visited the Welcome Center, hiked to Laurel Falls, and checked out Cherokee, North Carolina. This was also our first night at our cabin. The cabin was massive. It had a game room with a pool table and arcade, four rooms, six bathrooms, four decks, a theatre room, and a hot tub. I'll be writing more about it in an individual post.
Wednesday, May 27th:
Dustin got poison ivy. We ended up at Urgent Care. No matter, we still went to the Dixie Stampede in the evening.
For a more detailed story of Monday-Wednesday, click here!
Thursday, May 28th:
This was a busy day. We visited the Ripley's Believe It Or Not Aquarium,  walked downtown Gatlinburg, rode the Ober Gatlinburg Aerial Tramway, and ate at The Old Mill.
The post, The Old Mill Restaurant, an Aerial Tramway, Ripley's Aquarium & Goats on a Roof will fill you in on all the details.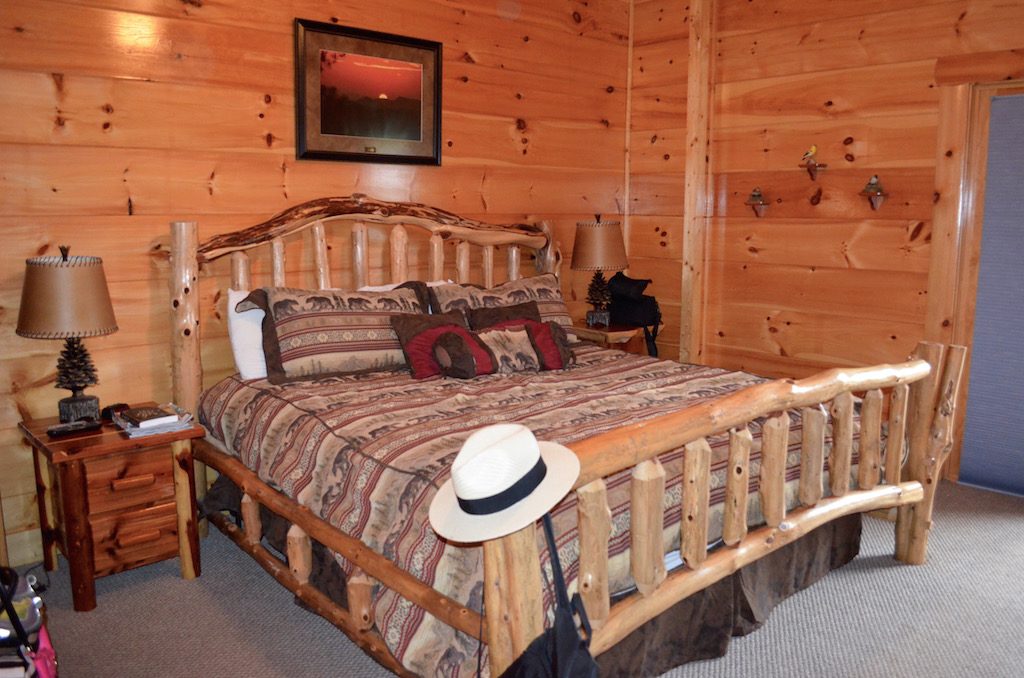 Friday, May 29th:
After saying farewell to the  family, we rode an alpine roller coaster (crazy) and worked for the afternoon at Starbucks.
We drove about an hour and a half to Waynesville, North Carolina. Here we checked into our room at The Yellow House Bed and Breakfast.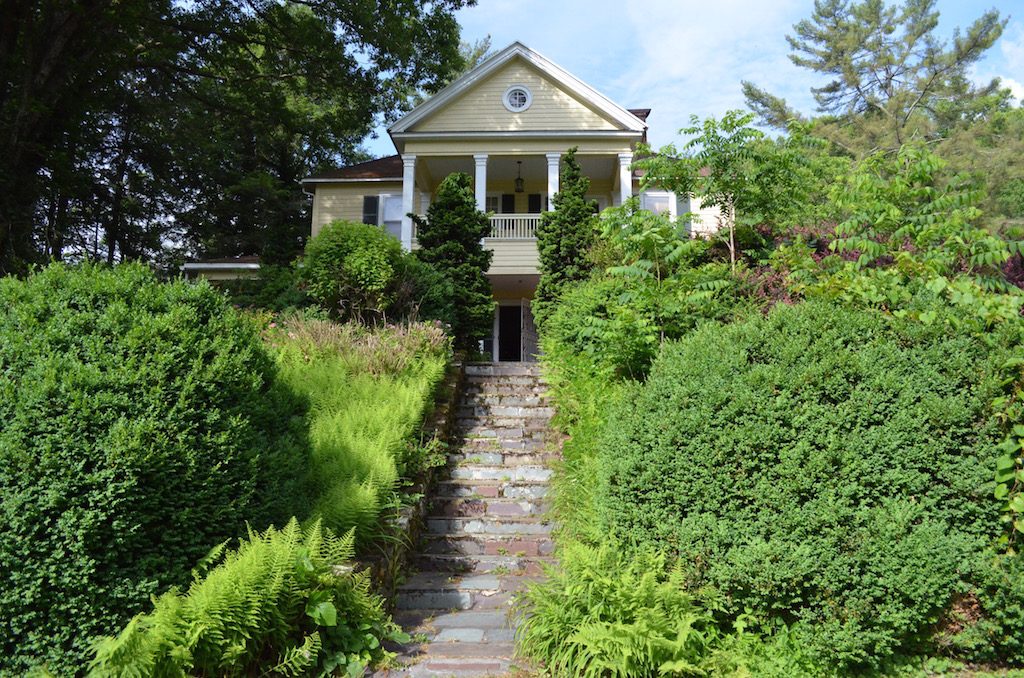 This stay deserves its on individual post and more pictures! (Click here for the post: Two Nights at The Yellow House On Plott Creek) The home was so beautiful and the grounds were kept pristine. I found this deal on Groupon.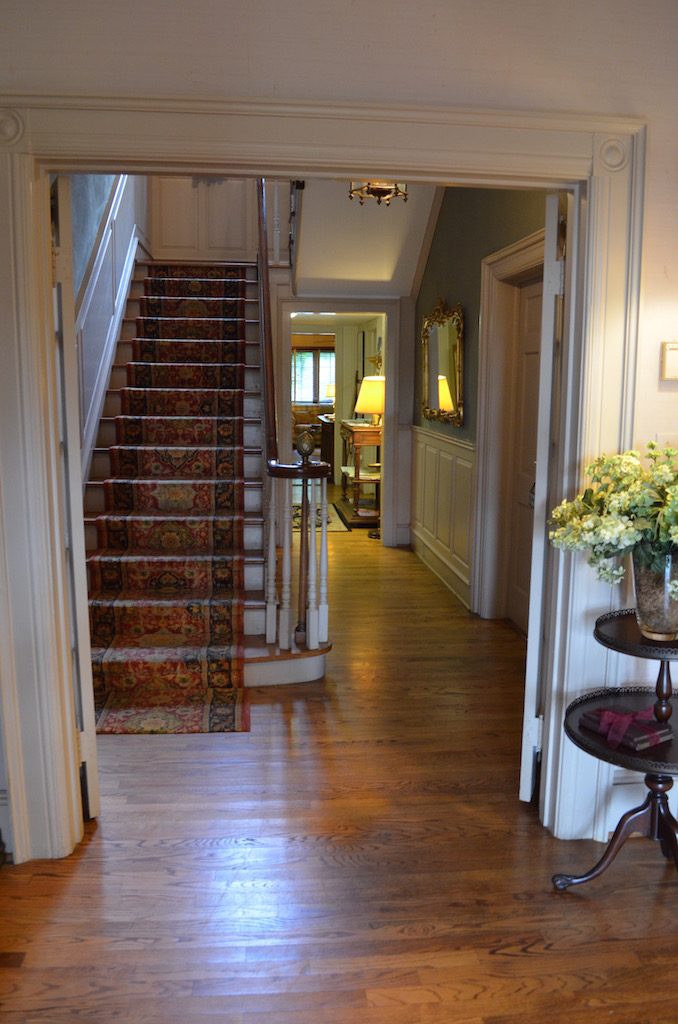 Saturday, May 30th:
We woke up and found a fun coffee shop to work at in Asheville, North Carolina. After working we headed over to The Biltmore, the largest privately owned home in the United States. It took us the entire day to explore the home and grounds. It was one of the coolest things I've done. See: Acting Like Millionaires & Exploring The Biltmore in Asheville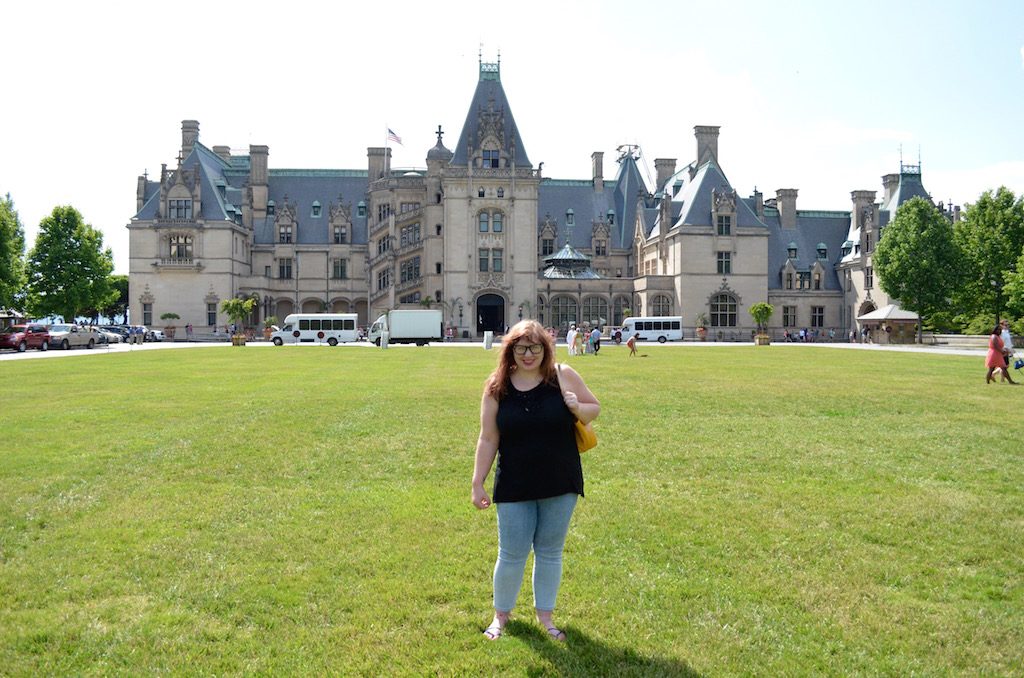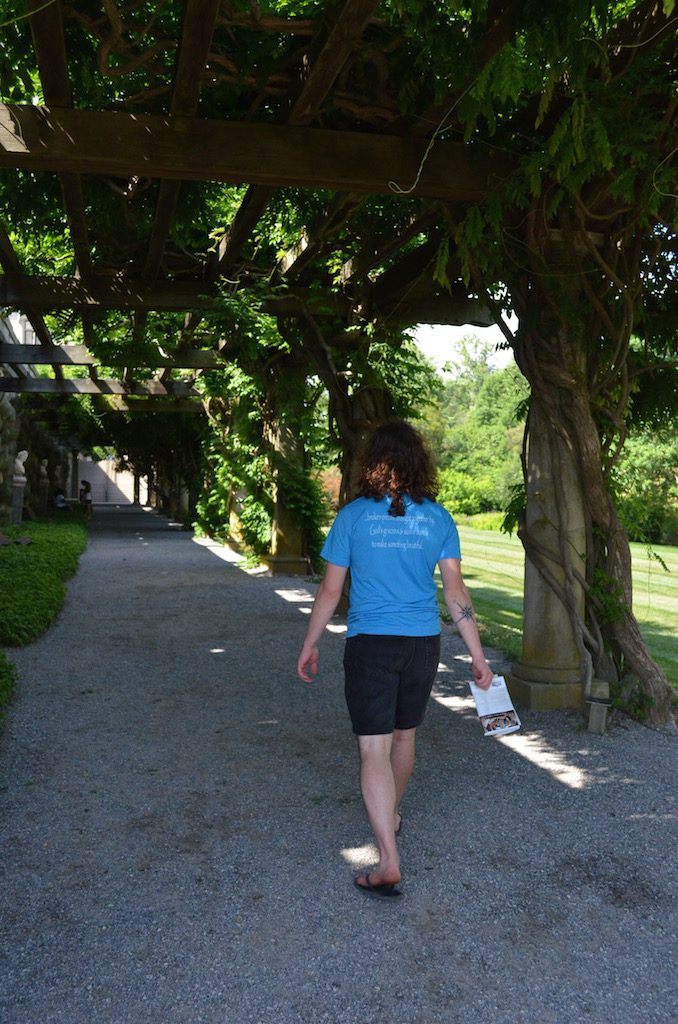 Sunday, May 31st:
After enjoying another delicious breakfast at The Yellow House, we left and headed back to Pigeon Forge. We purchased tickets for a terrifying bi-plane ride. We rode with a pilot that had explored the world. In the short amount of time we talked with him, we learned he had lived on a boat, owned a post card store, lived currently in Key West, and that he had restored this vintage plane himself!
Don't let this smiling picture fool you…I was kinda about to pee my dress.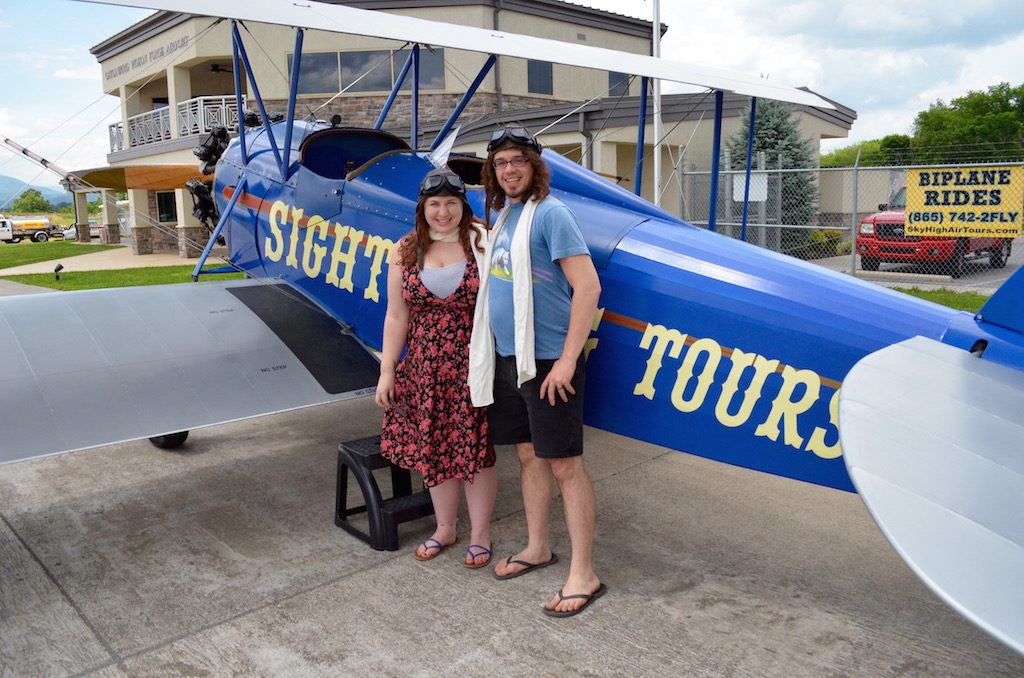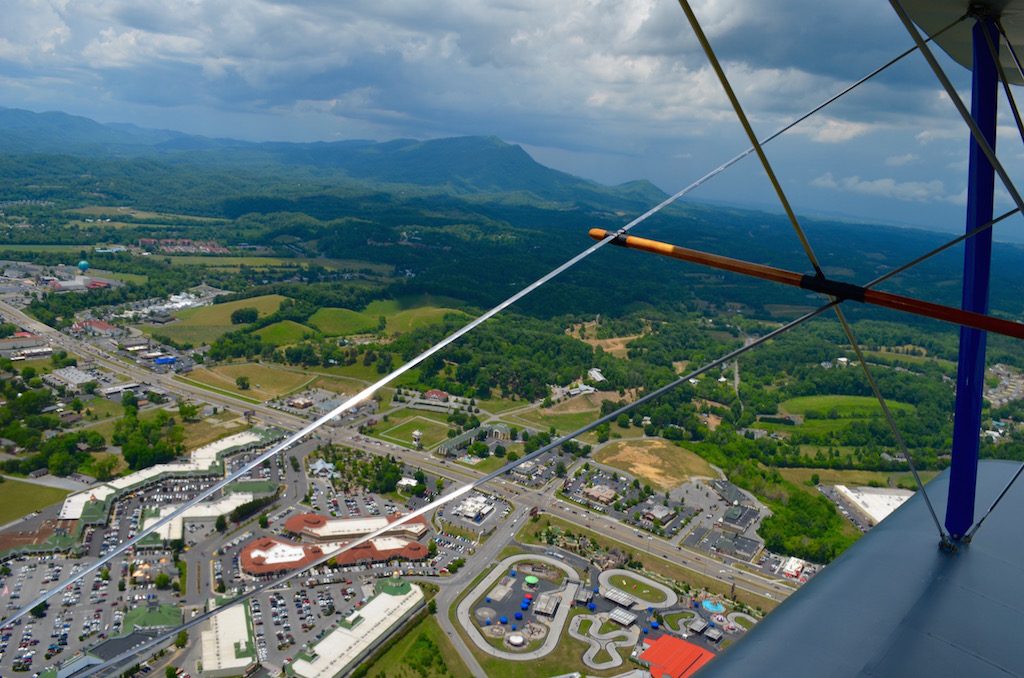 Riding on the bi-plane was amazing. Hold tight for more pictures and a more detailed account of the ride!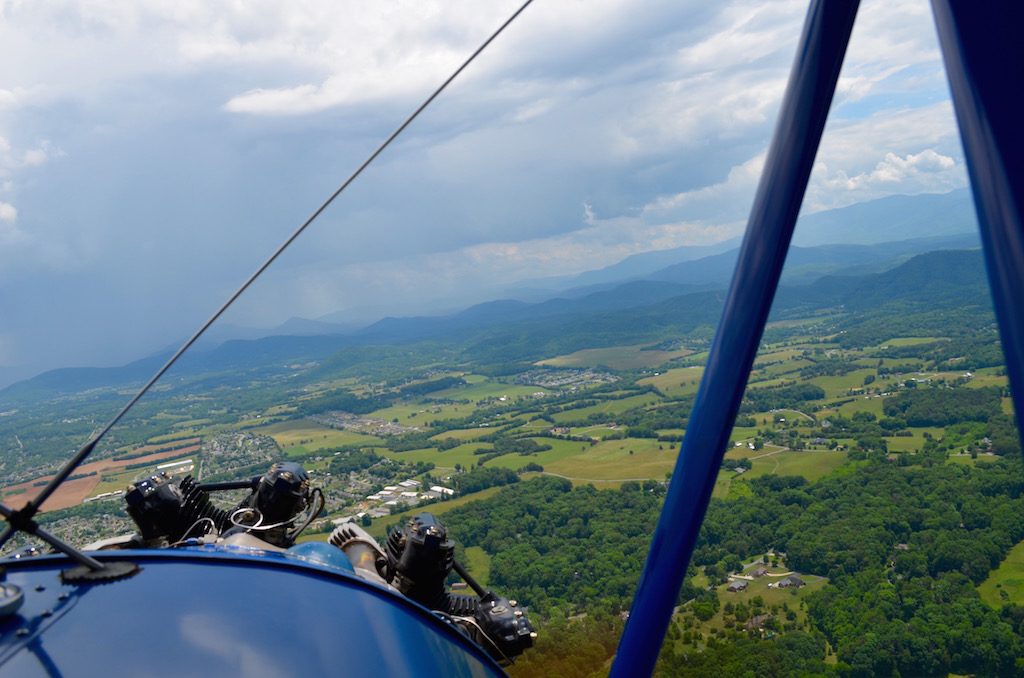 Later in the evening we headed to another bed and breakfast. Unfortunately this one wasn't really that great. For many reasons, which I'll hit on later, it was kinda a bummer.
BUT, there were puppies there! Here's a picture!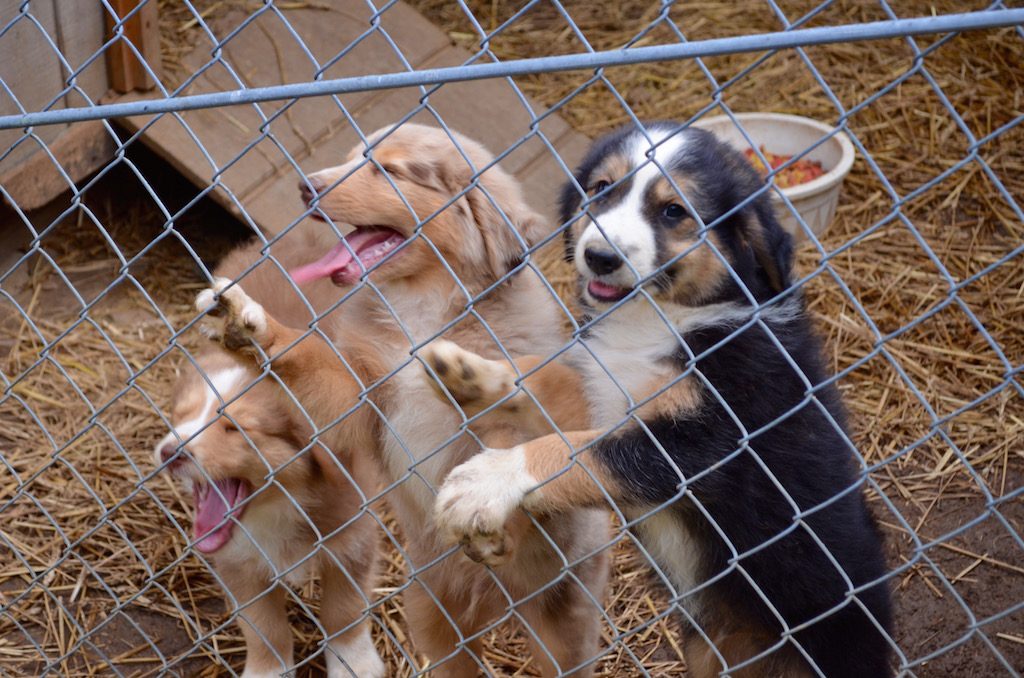 Monday, June 1st:
We ended up stopping to work at another coffee shop on our way back, we also decided to stay another night in a hotel to break up the driving and swim in the pool.
So, there's the overview. Keep tuned into Poeticlaughter for more pictures and details of the journey. Have you been to Gatlinburg? What's you're go-to thing to do there?
Also, since we were driving a lot, we ate a lot of road trip snacks. I munched on goldfish, luna protein bars (cookie dough), and bananas. What are you're go-to snacks for on the road?
Love & Laughter,
Tiffany