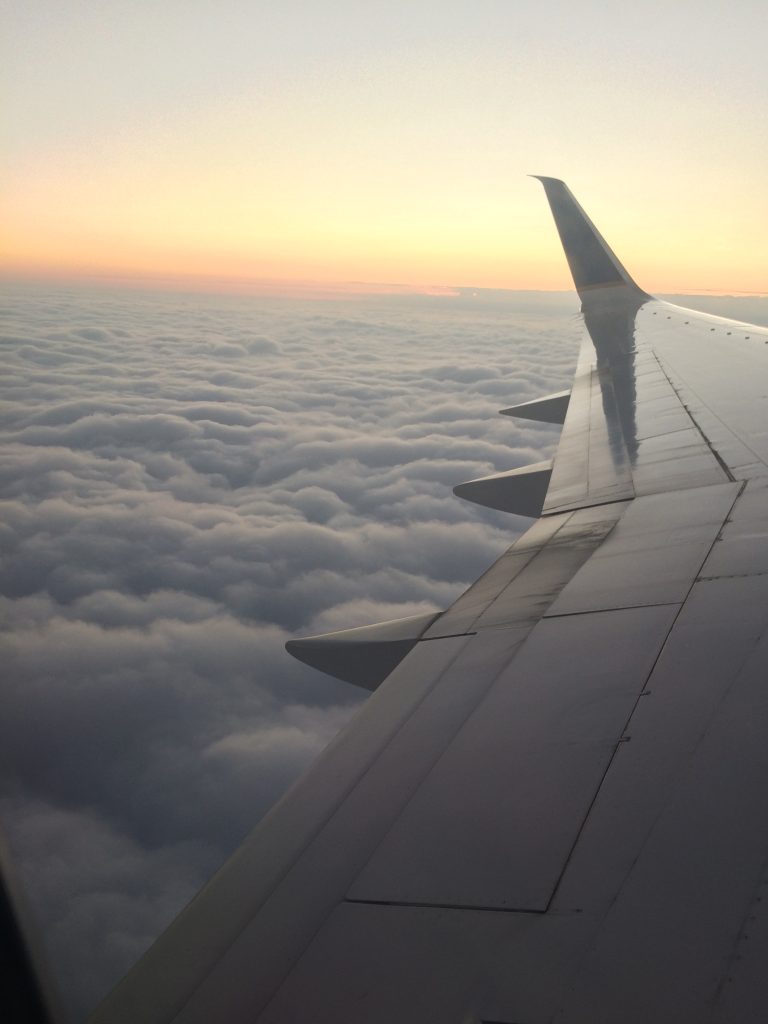 This was our first big travel day! We left after Dustin got off work and drove 1/2 way to Fort Wayne, Indiana. Then we woke up the next morning and drove into Chicago to O'Hare Airport. After going through security, we were waiting at our gate to board around 5:00pm for a red eye flight!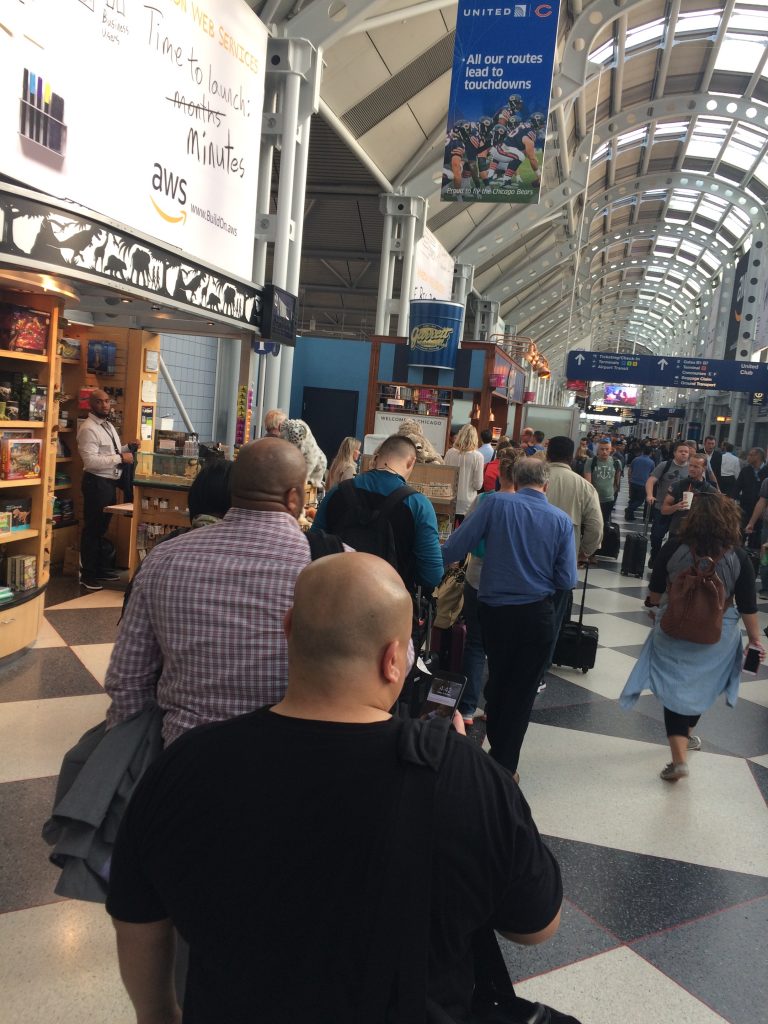 While waiting, we noticed everyone had Garrett's Popcorn, a Chicago staple. We decided to go find it in the other terminal. There was a massive line. We waited and took the delicious buttery fresh popped goodness on the flight and enjoyed it while watching movies.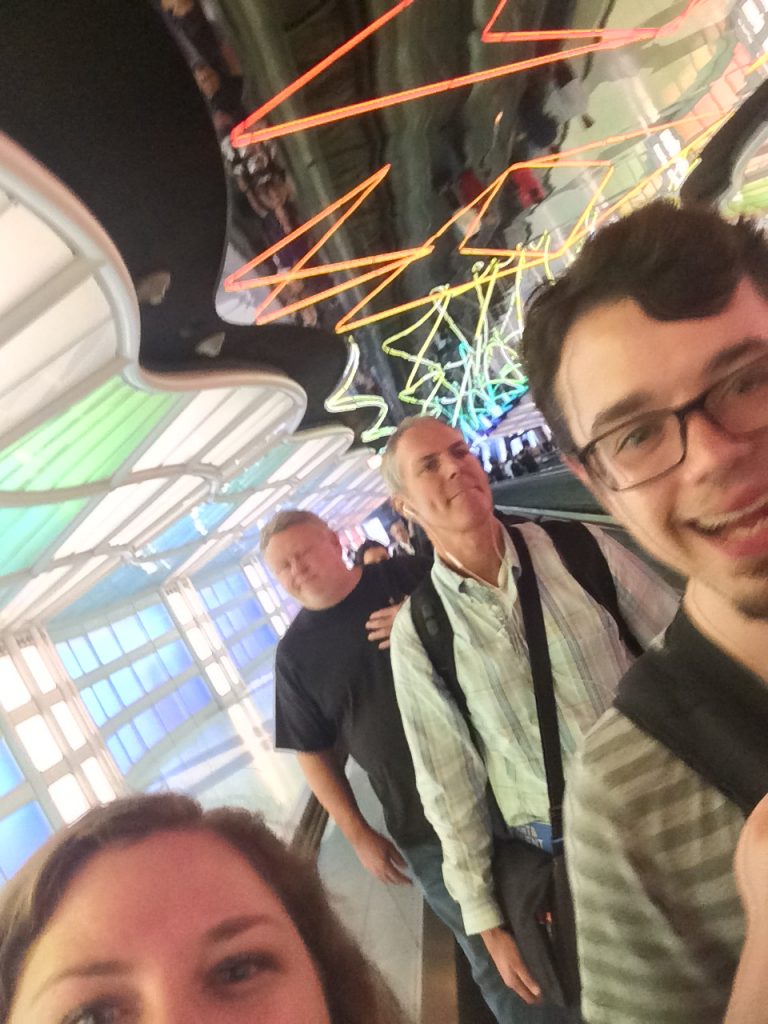 There's a reason it's called a red eye…it's because you can't sleep and stay up 24hrs! I really was surprised at how much I loved the food! We got a yummy butternut squash pasta dish with a roll and a quinoa salad. For a snack they brought around ice cream! I watched a lot of movies and enjoyed my new Urban Ears headphones. They're the bomb.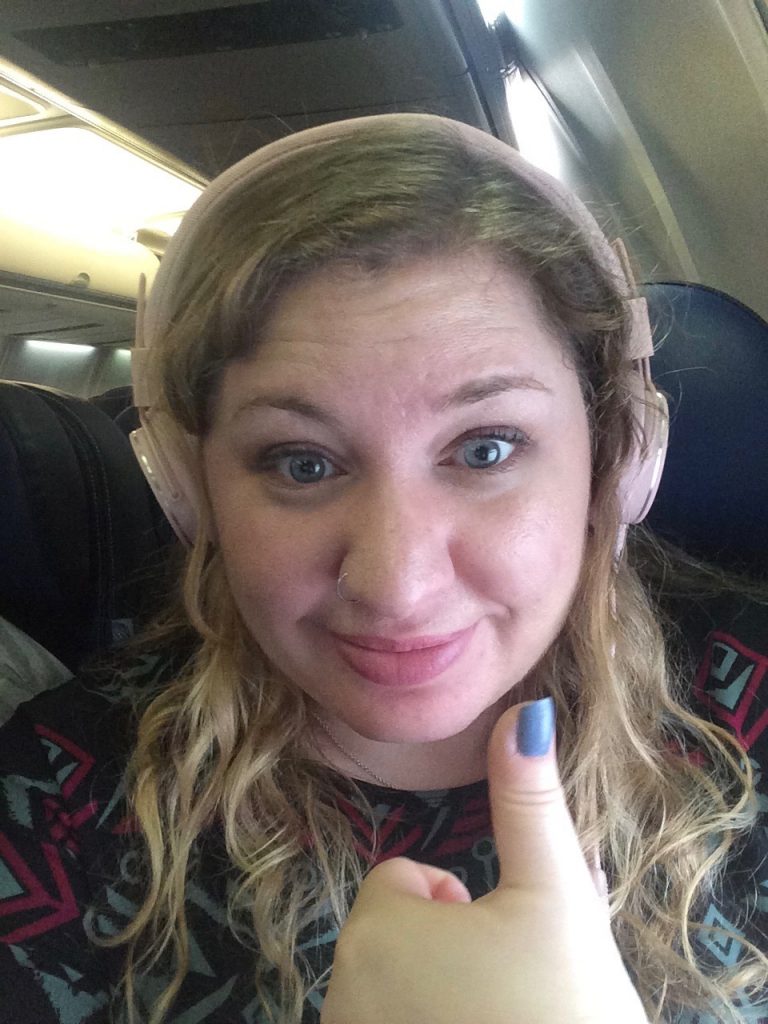 We landed in Dublin at 7:30am. Although we were tired, we were so excited to explore the city. As soon as we landed we got our passports stamped and headed toward our car rental. Our rental was with Dan Dooley, a locally owned Irish company. I loved that their logos were of a clover! The man explained our insurance options. I knew it'd be expensive. We opted for full coverage since we'd be driving on the opposite side of the road. The representative said that 1/4 cars lose their windows! We paid $312 and also rented a Garmin for 10 Euros a day.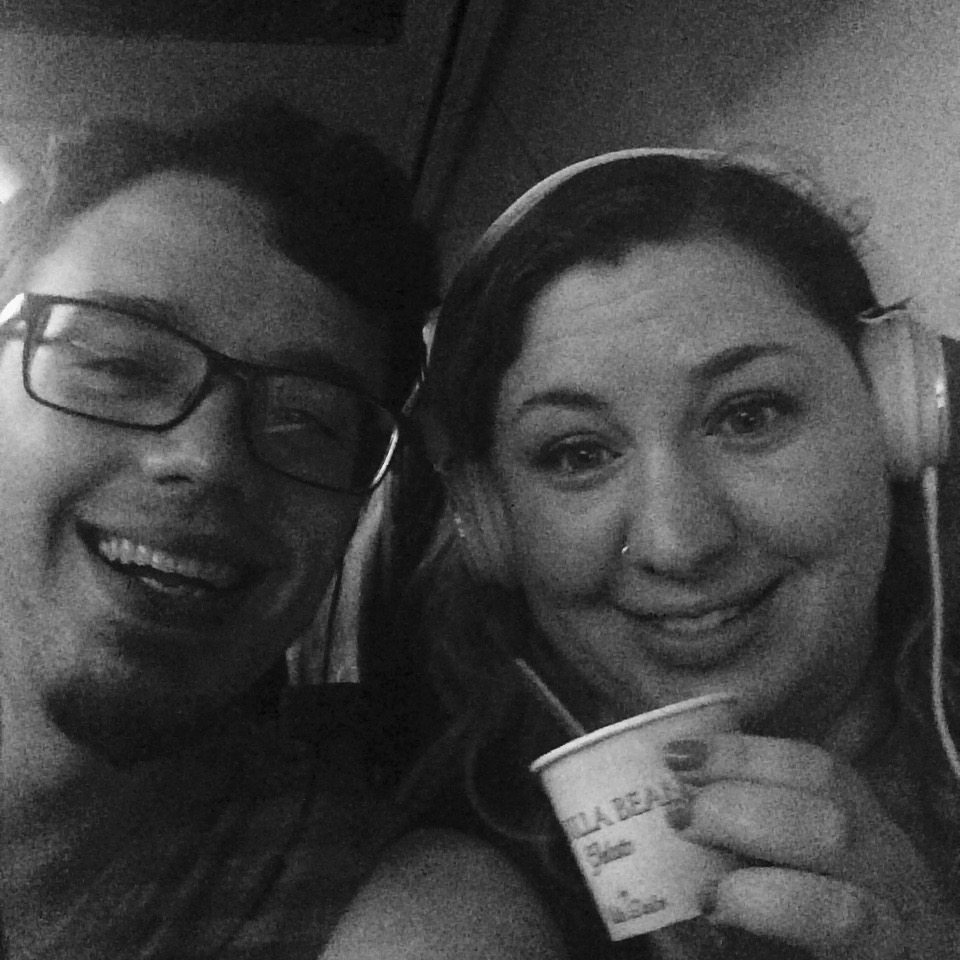 Off we went! The car was strange. Getting in the opposite side of the vehicle took me all week to learn. We were nervous, but excited! Before we knew it, we were headed into Dublin. I had researched a quaint little brunch spot and we put it into the GPS and were off.